Oops! Looks like your browser is out of date. Is this page displaying correctly? If not, try upgrading your browser or use a different one.
Training & Development.
It's important for us to provide all of our staff with the proper tools and learning to help you advance your career further. We have regular training and learning opportunities for all to help upskill our teams.
CPD & training.
Part of our offering for all of our staff is to ensure you have access to learning, development and training opportunities. We not only offer you the CPD to succeed in your role in your company but to develop your talents further throughout your time at AKT II. We provide regular, in-house certified training, CPD presentations as well as software training.
For our younger staff, we provide structured training plans, encouraging you to build on your professional skills whilst providing an environment where continuous learning and development takes place as you perform your role.
Our regular CPDs cover topics from technical engineering to legal and commercial aspects of our business, wellbeing and safety knowledge, software training as well as support and mentors for those who are planning on becoming chartered. We also offer training opportunities for business support roles too, supporting you in undertaking qualifications and courses that will aid in developing your career.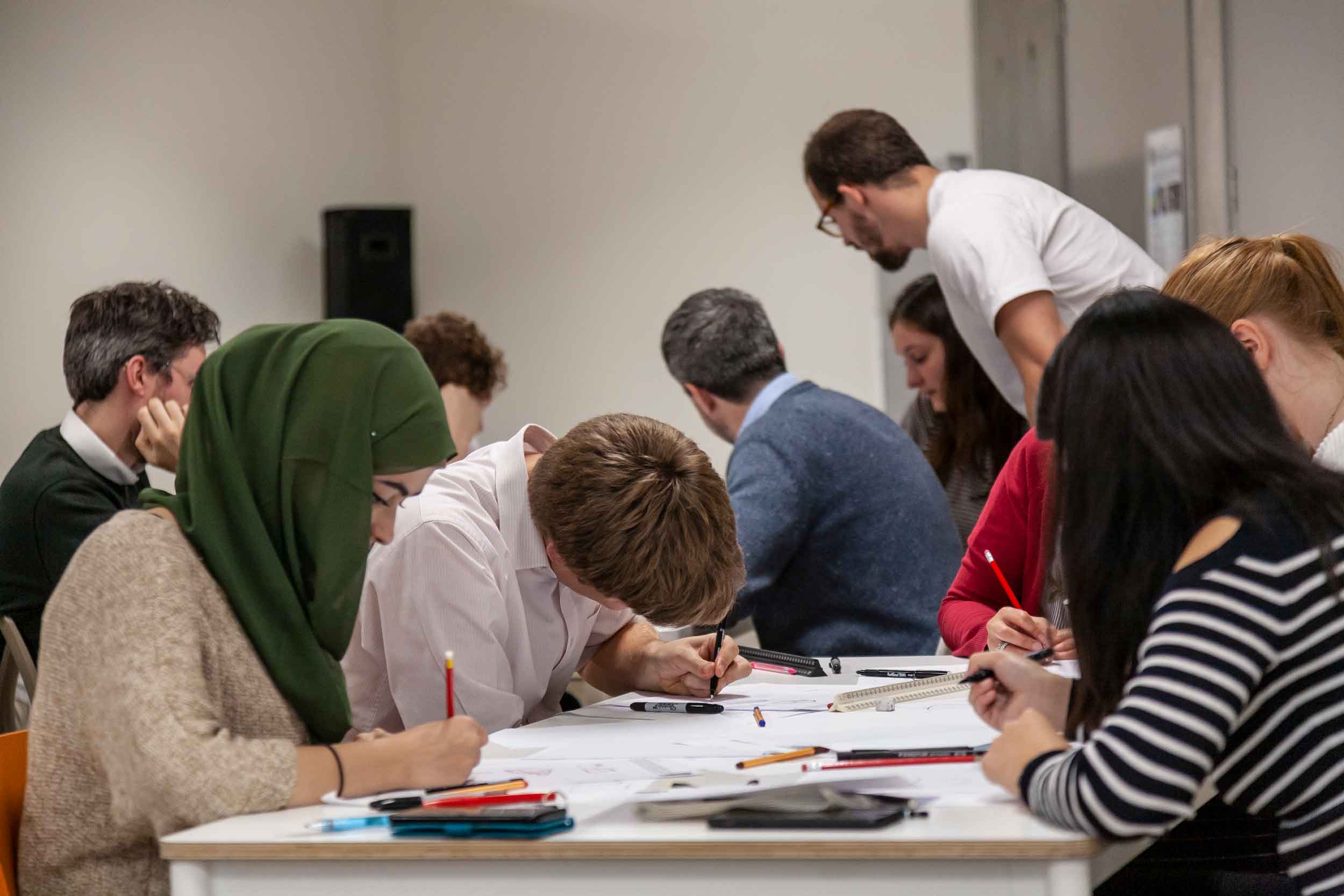 Internal talks.
We have regular events for our staff to take part in. Each month, we hold a 'Listen & Drink' at our space in the White Collar Factory. With presentations from guest speakers or from different teams within AKT II, these informal social events provide our staff with the opportunity to explore complex topics surrounding engineering, architecture and design within the built environment.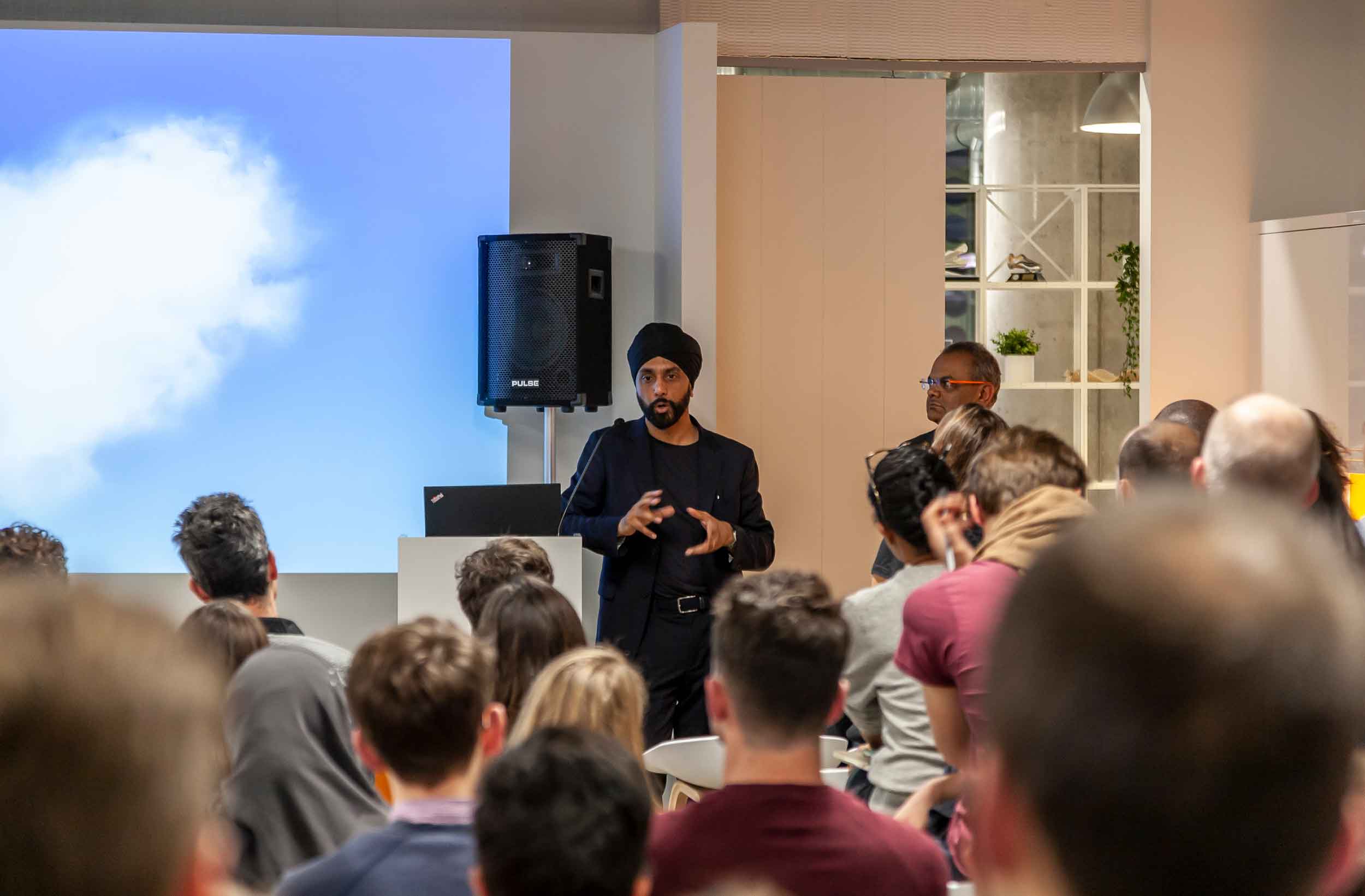 Knowledge sharing.
As part of our open, collaborative working style, we always encourage staff to share their knowledge with each other. Using shared knowledge to solve complex design and engineering challenges can propel projects forward. The diversity of our staff creates a melting pot of shared experience and skills that all work together to provide our clients with innovative, design-led engineering. We hold frequent Design Crits, allowing staff to learn more about projects other teams are working on, sharing collective knowledge to forward to critique designs.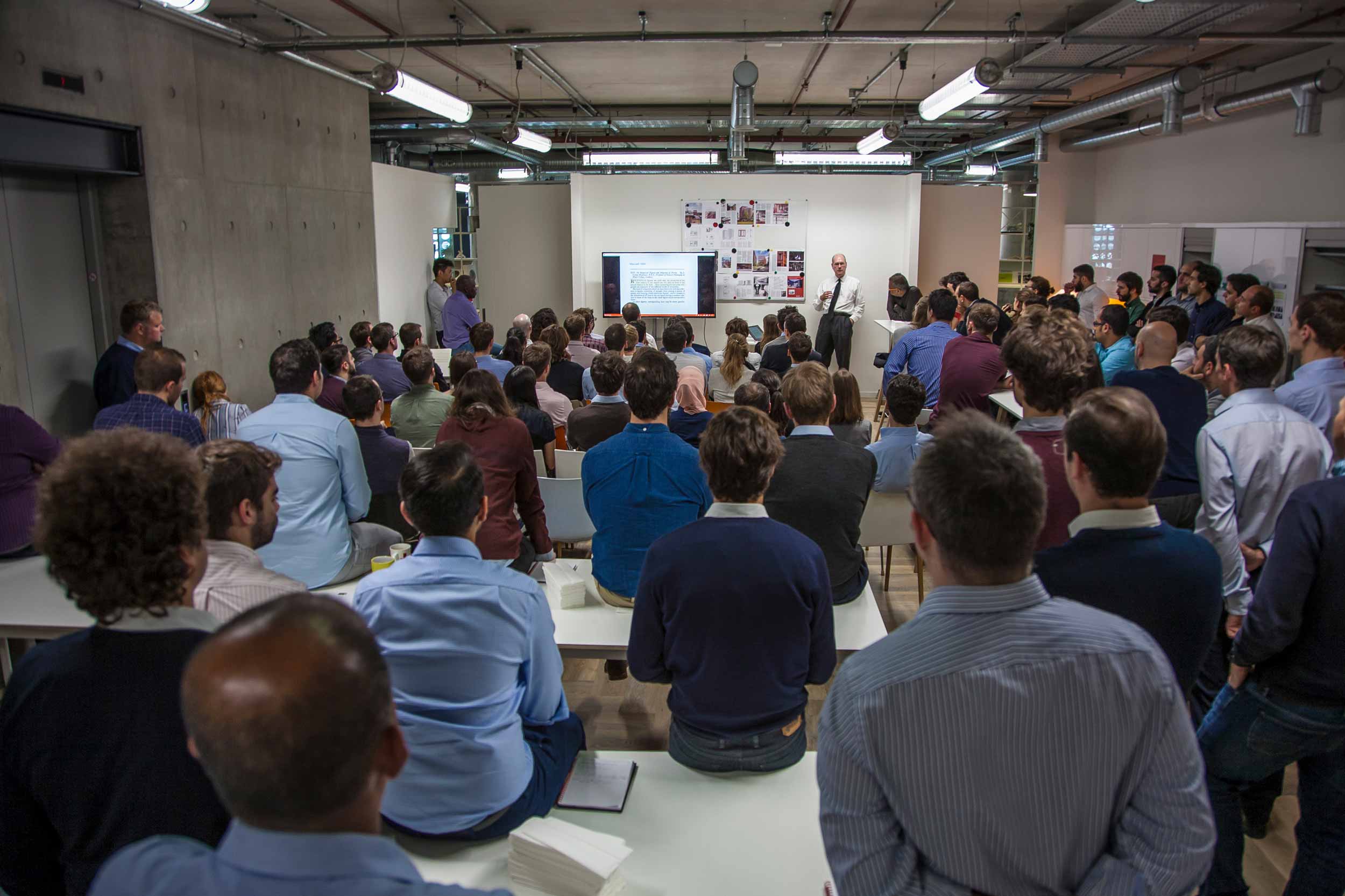 Chartership.
If you're looking to become a Chartered Engineer, with IStructE, ICE, etc., then we will support you through this. You will have a mentor within AKT II to help you navigate working towards your professional body. However, if you decide that you do not want to follow this pathway, then it won't affect your future career prospects at AKT II. We believe that chartership status shouldn't limit your opportunities to progress through your career. Our promotions of staff are always based on performance and are not limited by your chartership status.