Oops! Looks like your browser is out of date. Is this page displaying correctly? If not, try upgrading your browser or use a different one.
Westminster City Council approves mixed-use development.
334 Oxford Street.
Plans have been approved to refurbish and remodel Debenham's former flagship department store on London's bustling Oxford Street and revitalise it into a retail and office space.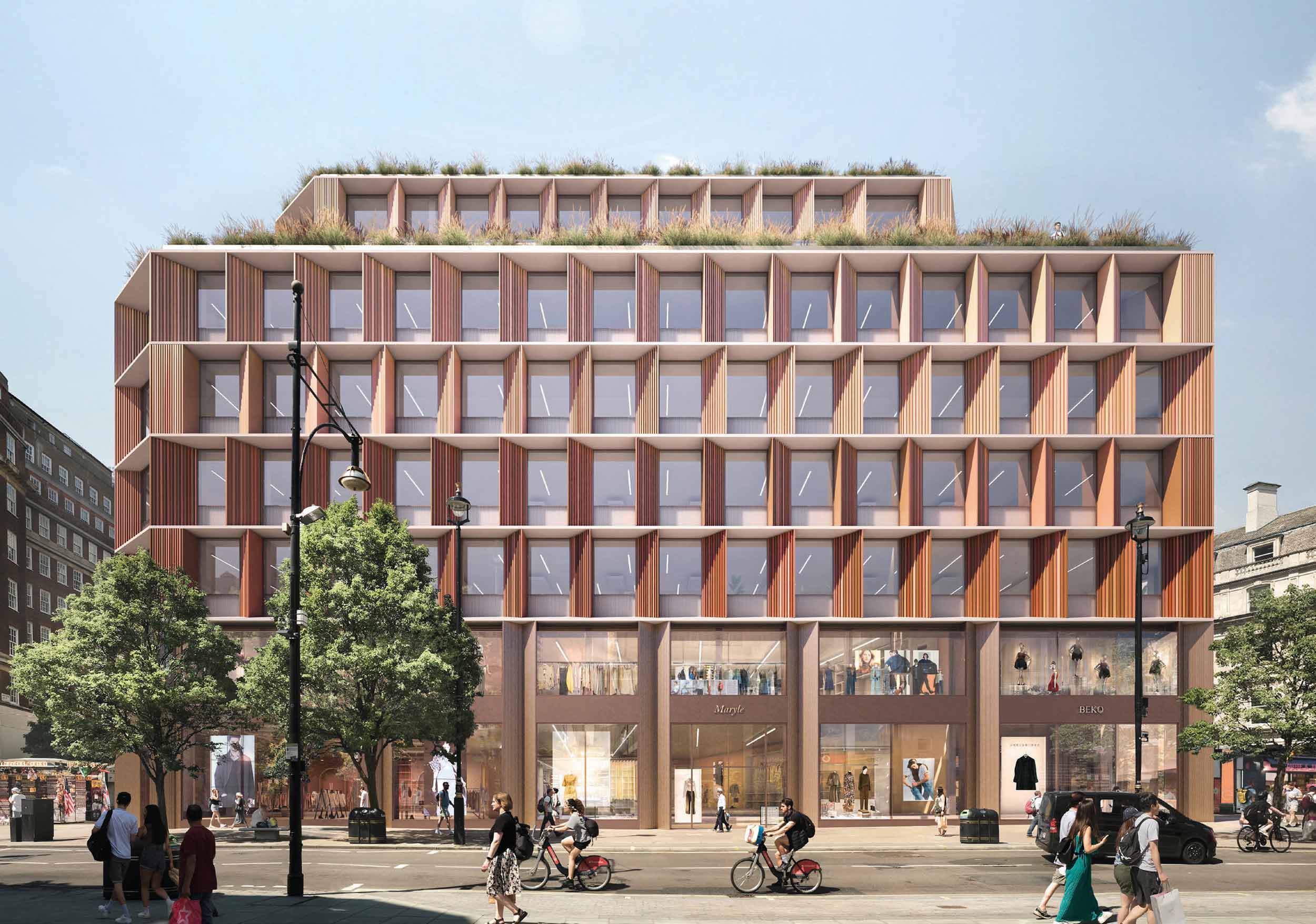 We are working alongside Allford Hall Monoghan Morris (AHMM) and Capital Real Estate Partners, to deliver this scheme.
 The development will retain the existing building, while adding new facades complete with an enhanced lobby space, a basement extension and three new upper levels with terraces, designed to integrate with the surrounding West End townscape.
 AKT II's team undertook numerous design studies to arrive at the most materially efficient approach for this scheme, this includes delivering +30% leasable area while assimilating much of the existing structure. Altogether, the development will have expansive floorplates with generous daylighting, modern servicing and full tenancy-split flexibility.
'We are delighted to have received resolution to grant planning consent for the regeneration of 334 Oxford Street. These plans will breathe new life into the site, creating a more attractive, sustainable, and exciting building which will contribute to the revitalisation of Oxford Street', Victoria Shapiro, Partner at Capital Real Estate Partners.