Oops! Looks like your browser is out of date. Is this page displaying correctly? If not, try upgrading your browser or use a different one.
Another bridge collaboration with IJP Architects.
Dubai Creek Footbridge.
After working with IJP Architects on the Henderson Waves Footbridge, completed in 2009, we have once again partnered to deliver a new footbridge in Dubai, UAE, for our client Emaar.
The new 230-metre bridge will connect the world's soon-to-be tallest tower, Dubai Creek Tower, with the Emaar's new Dubai Creek Harbour neighbourhood. Our new footbridge will span the man-made canal in the centre of this new town.
The architectural design of the bridge is inspired the legacy of both Islamic art and architecture. The Dubai Creek Footbridge paves a way-through for residents and citizens at two levels, one at promenade level and quayside on the other. Both heights offer incredible views of the city, Dubai Creek Tower and the surrounding area.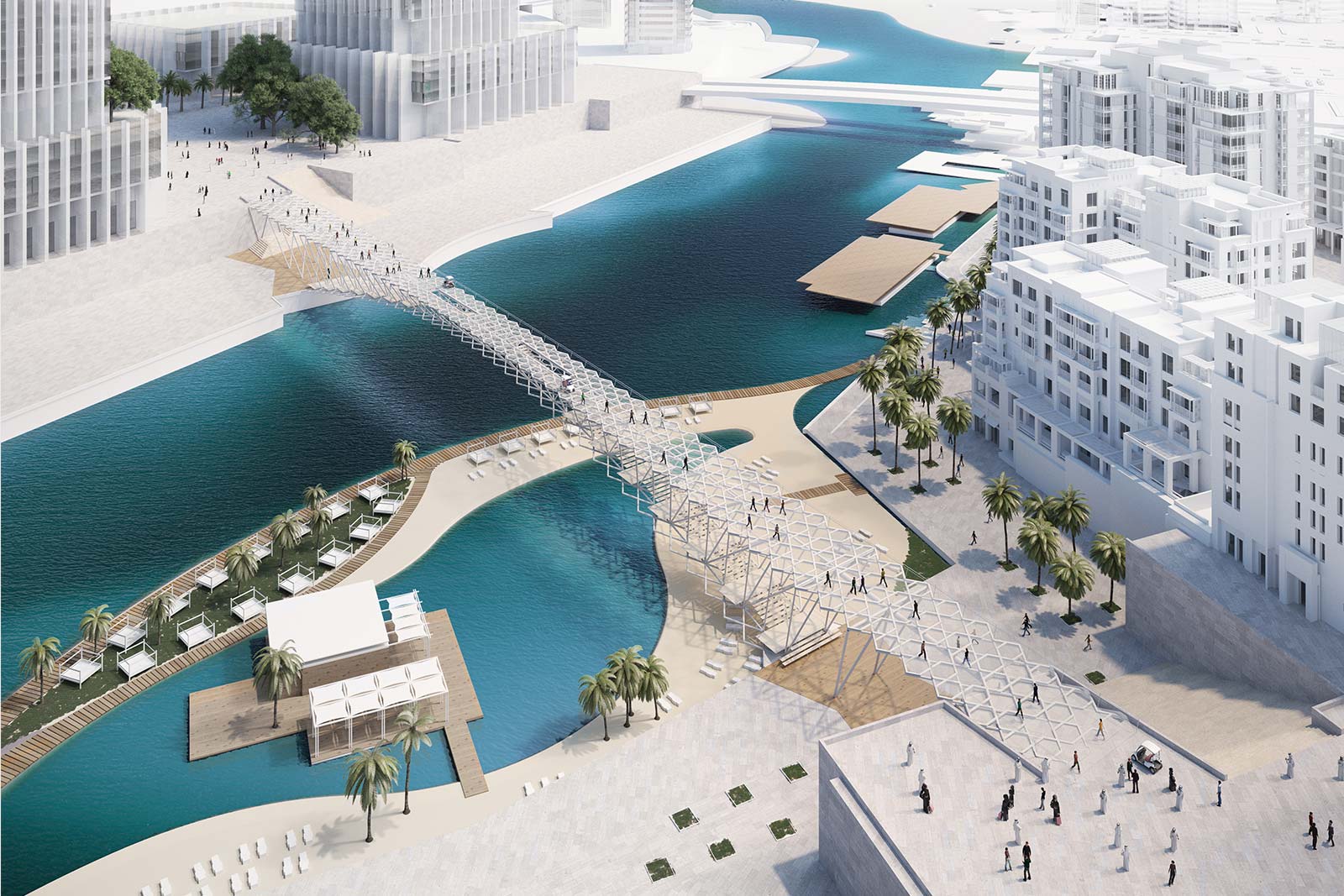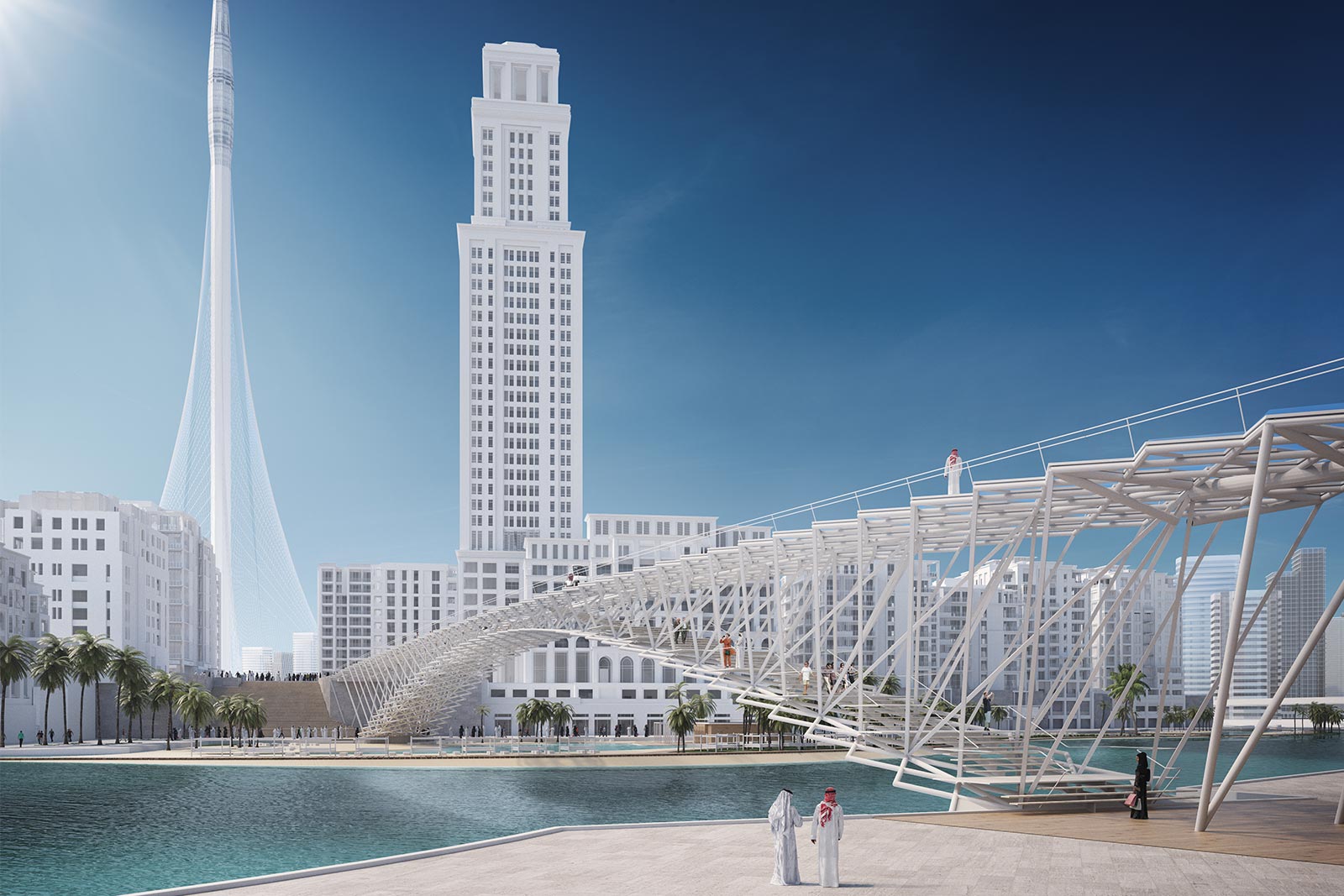 'In order to create an iconic landmark, we wanted to design a bridge that was both delicate as well as almost impossibly slender, to do this we created an arched truss, this ensured that every element of the structure was part of the global stability system and designed to their maximum capacity.
When developing the scheme, we were acutely aware that all the structural elements will be on display and therefore need to be equal to 'human scale' despite the bridge's large span. To do this we carried out detailed research into steel fabrication capabilities worldwide to ensure the bridge is not only iconic but pushes boundaries.' Paul Hutter, Design Director at AKT II
More details to follow on this project.