Oops! Looks like your browser is out of date. Is this page displaying correctly? If not, try upgrading your browser or use a different one.
Green refurbishment approved.
Fleet House.
A 1950s office block and pub in the heart of the city has been unanimously approved by the City of London.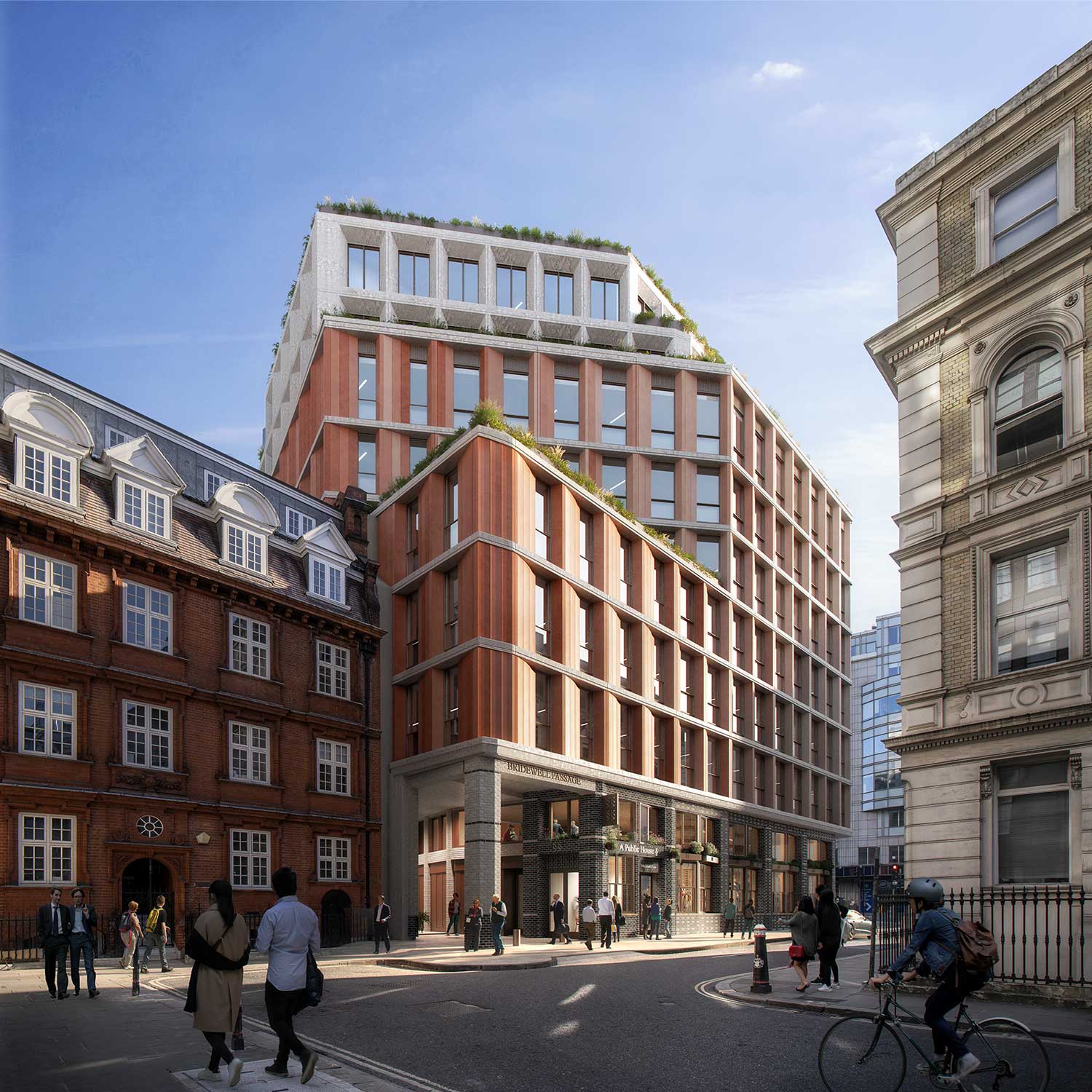 AKT II is supporting architect HOK for Belgian developer Atenor for its first project in the UK, which will be remodelled to create a vibrant and sustainable new development in Blackfriars. The existing Fleet House will be given an 8-storey facelift while a ground-floor pub that is adjacent to the site – St Brides Tavern – will be replaced. Two thirds of the office space will be retained and will include cycle parking and four external terraces, three of which will have views of St Paul's Cathedral.
The building's sustainable credentials will be further boosted by 'urban greening' on the rooftop garden and through private terraces. 72 % of the building's structure will be retained, which strengthens those working on the project's commitment to doing less demolition and making more use of the existing structure.
Atenor UK director Eoin Conroy said the scheme, which has been designed to achieve a minimum of BREEAM Excellent, reflects the firm's "belief that the adoption of sustainable practices at the design and construction phases is both the right thing to do and will make this building more appealing to future occupiers".