Oops! Looks like your browser is out of date. Is this page displaying correctly? If not, try upgrading your browser or use a different one.
Hylo wins Supreme Award.
IStructE Structural Awards 2022.
Hylo has won the Supreme Award for Structural Engineering Excellence at the prestigious 2022 IStructE ceremony.
The existing mid-rise 1960s building was extended upwards by 70% – adding 13 storeys on top of the existing 16, and effectively doubling the leasable area by simply reusing its existing frame and foundations.
The project was awarded for full exploitation of an existing structure to maximise retrofit potential.
AKT II worked on this transformative, retrofit scheme alongside Horden Cherry Lee Architects for our client CIT Group. The judges noted that it was a 'highly intelligent, well-integrated retrofit-first extension of city office space'.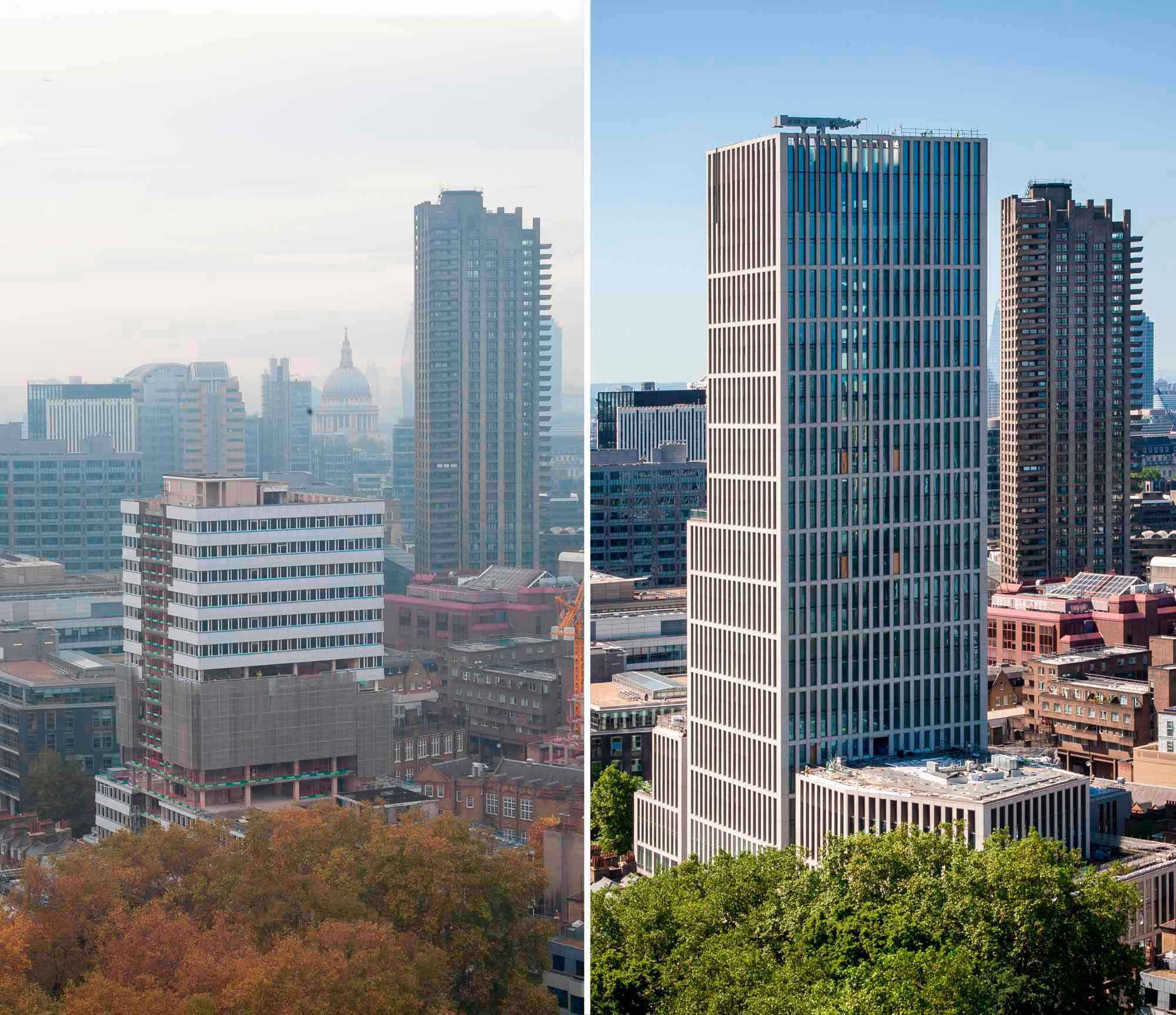 Further judges comments also mentioned that 'Hylo could only have been achieved through masterful structural engineering. A 13-storey building was added on top of an existing 16-storey building, with only the most essential strengthening works necessary to the existing frame and foundations. This was achieved through redirecting load paths, and allowed the designers to exploit the inherent robustness in the original structure – in essence, they cashed in on previous carbon footprint to save carbon on the extension. A quite brilliant example of structural retrofit'.
Read more about the awards here