Oops! Looks like your browser is out of date. Is this page displaying correctly? If not, try upgrading your browser or use a different one.
King's Cross Christmas Tree.
With Sam Jacob Studio.
This year, AKT II has supported Sam Jacob Studio this festive period on the Electric Nemeton Tree, commissioned by King's Cross. This tree is one of three installations to mark the arrival of the festive period in King's Cross' Granary Square.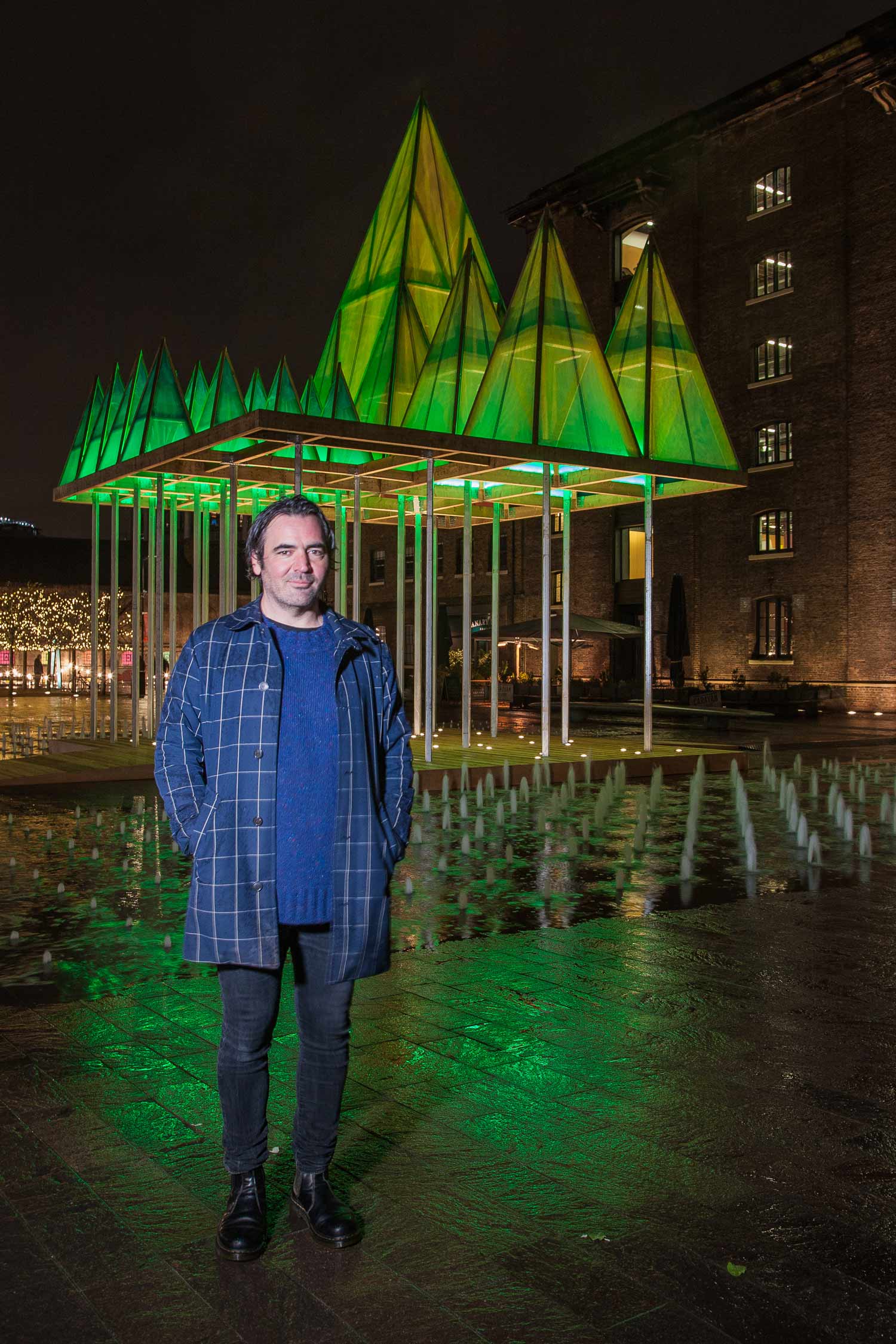 © Mark Harrington / AKT II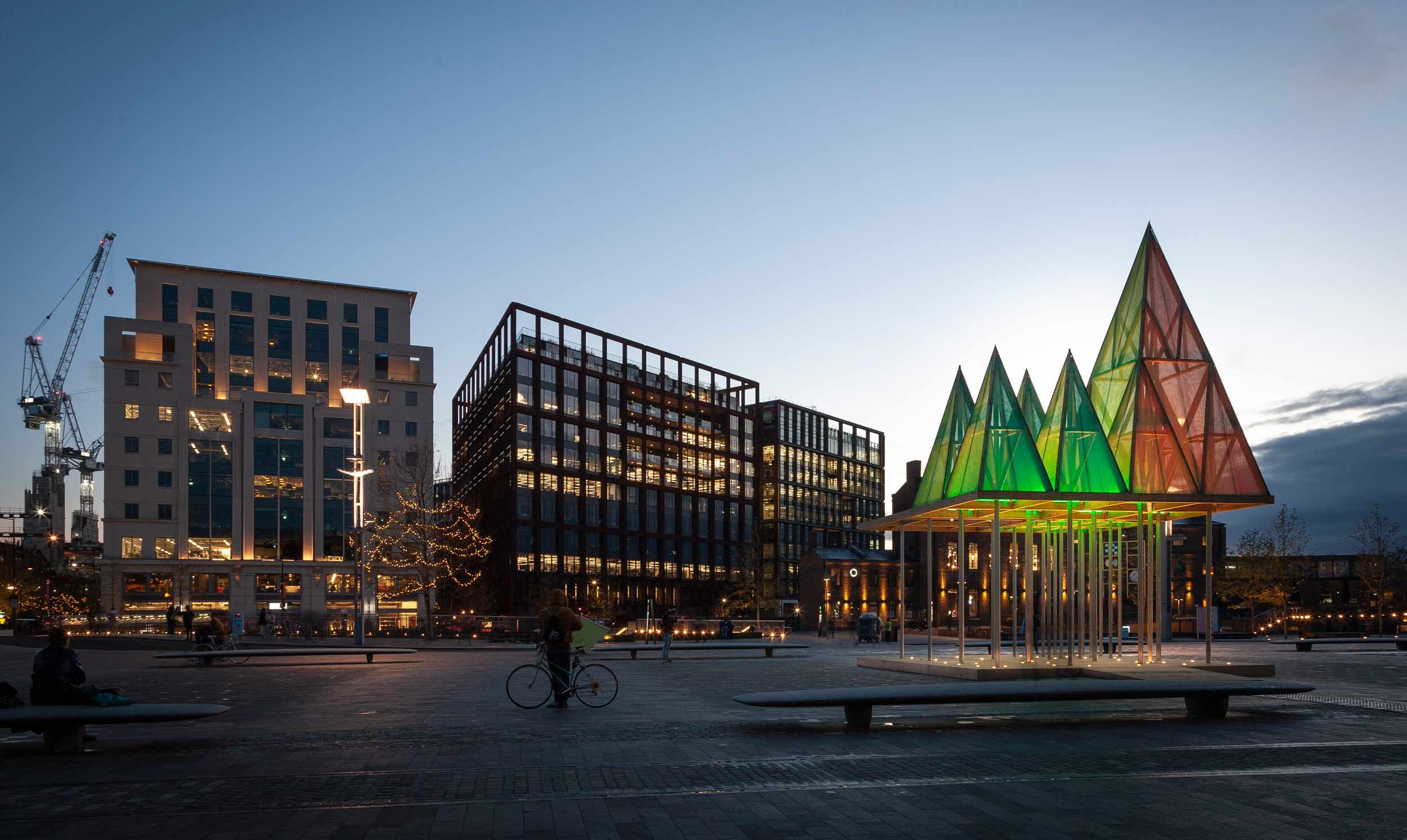 Over the past decade, the area has transformed into a bustling commercial and retail district, a fitting location for this collaborative structure which continues our work with developers and architects in shaping King's Cross, where we've worked on a number buildings including Google's London HQ.
King's Cross is endeavouring to make the area an ideal place for friends and family to come together in a safe and secure environment in this unprecedented festive season.
The Electric Nemeton Tree is one of three temporary structures and was both designed and installed within a tight timeframe, and we worked closely with Sam Jacob Studio and fabricator Jamps Studio on a simple system that touches the ground lightly.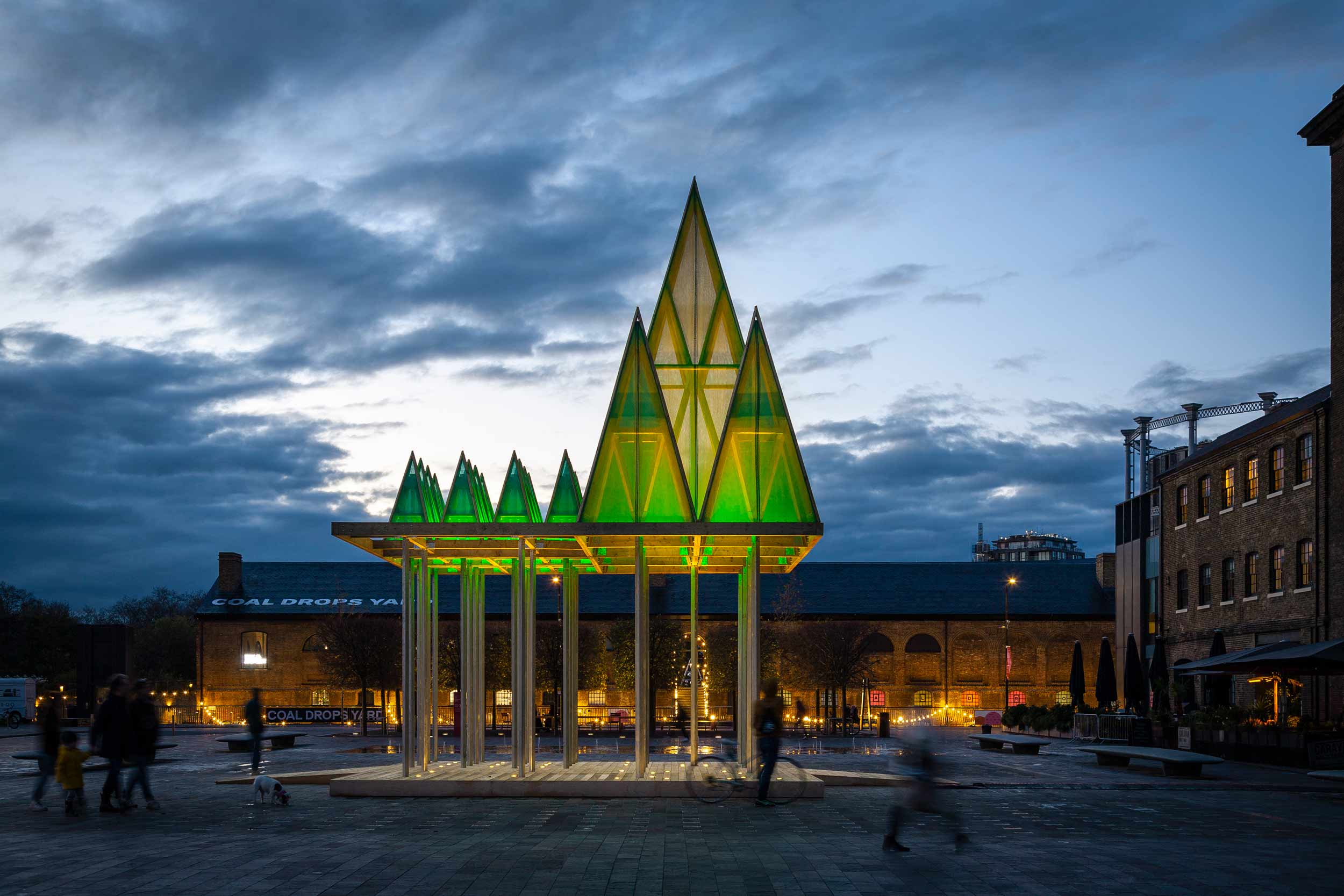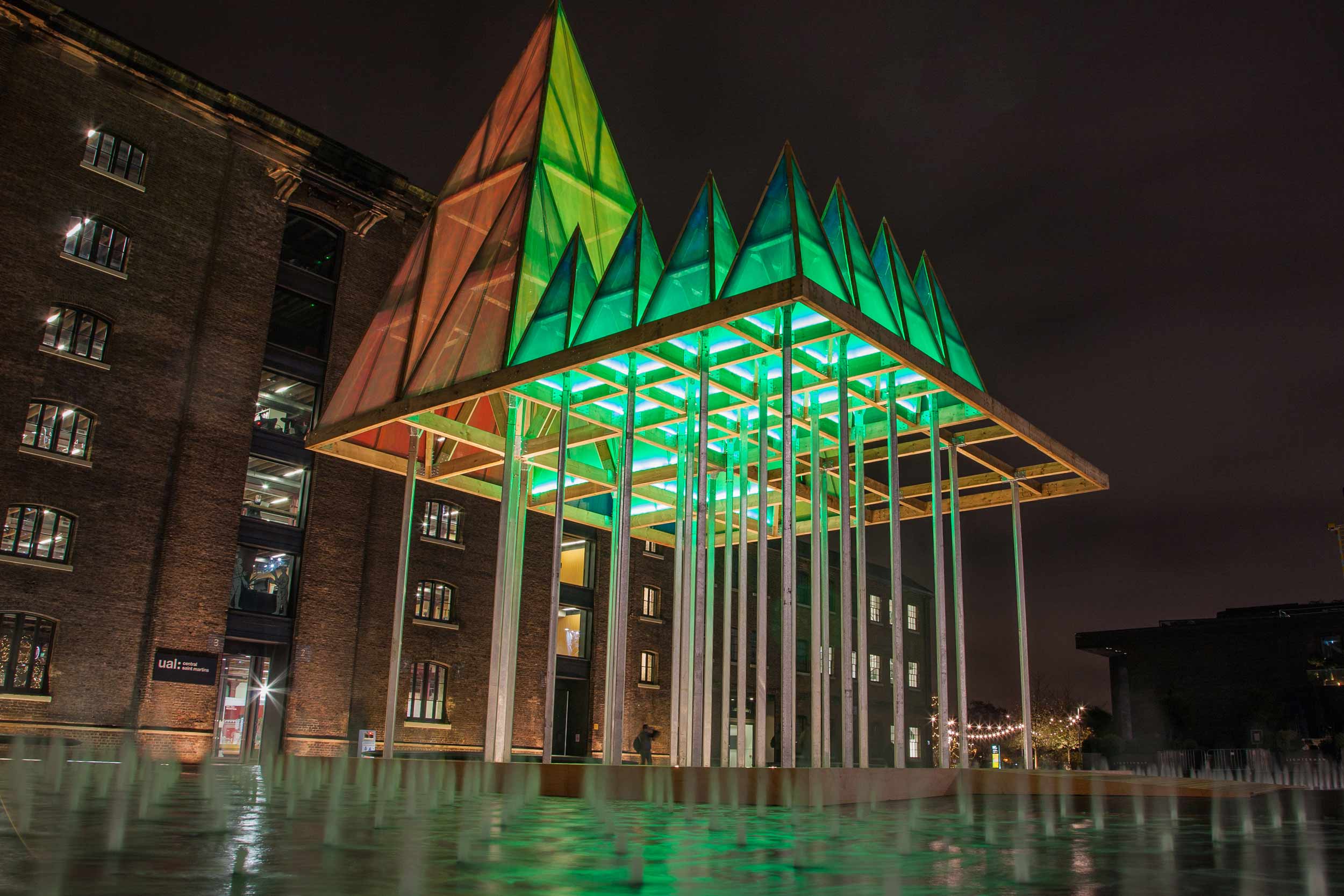 © Mark Harrington / AKT II
Gavin Sayers, Director of AKT II, spoke on the collaboration; 'We were intrigued when Sam Jacob approached us to help realise his idea of a tree that integrates art, architecture and structure. Our team focused on using low cost, 'off the shelf' elements coupled with CNC cut joins. The biggest challenge faced was to minimise the piece sliding in the wind. The tree's material choice was driven by both structural efficiencies and the desire to recycle the installation in the new year.' 
To find out more about this collaboration, please visit our project page by clicking below.
Electric Nemeton Tree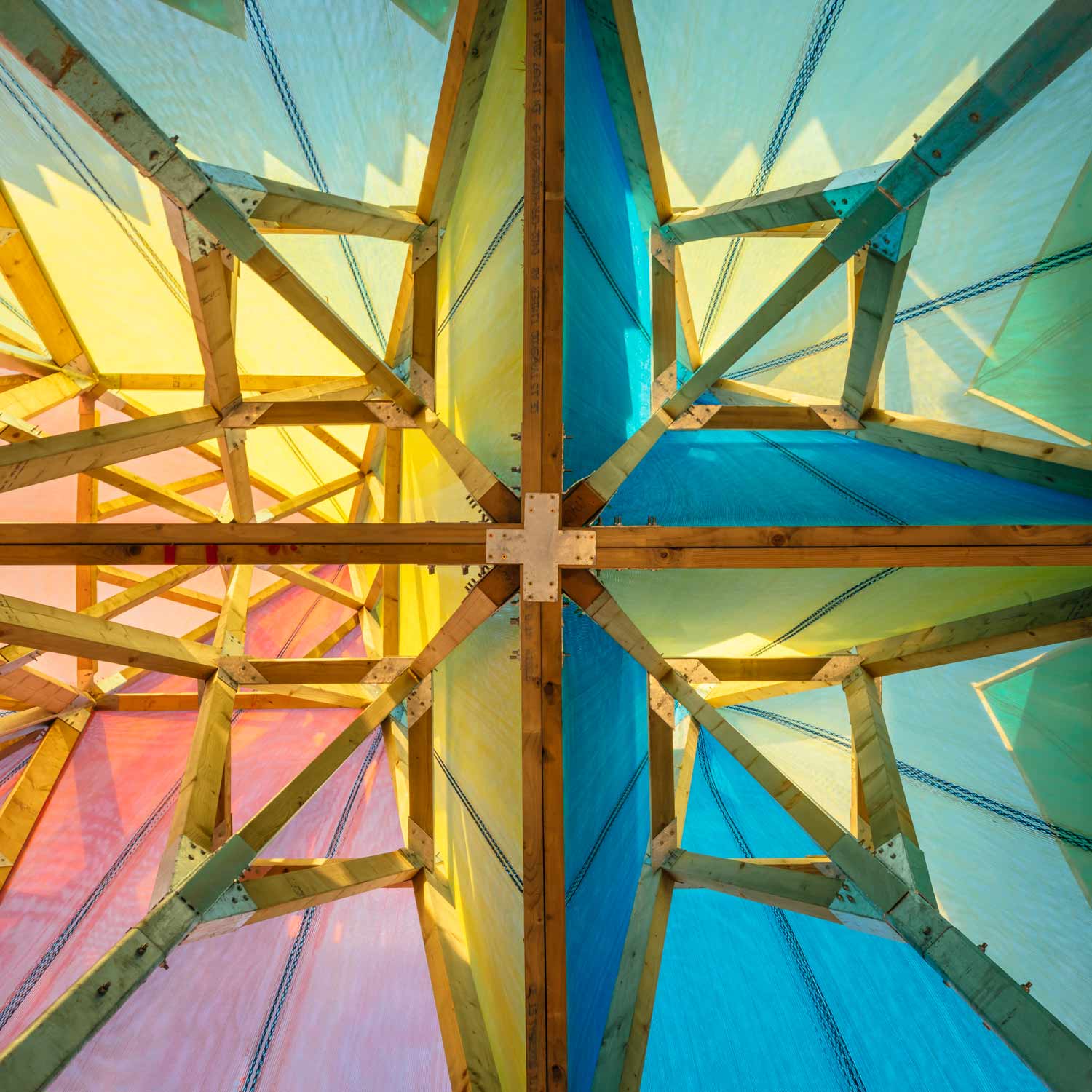 © Jim Stephenson – www.clickclickjim.com