Oops! Looks like your browser is out of date. Is this page displaying correctly? If not, try upgrading your browser or use a different one.
Leveraging AI to improve physical wind-tunnel testing.
Research collaboration.
This Knowledge Transfer Partnership (KTP) – a form of collaboration between industry and academia that's funded by the UK government – centres on improving the accuracy of physical wind-tunnel testing through the application of novel neural network (AI) technology.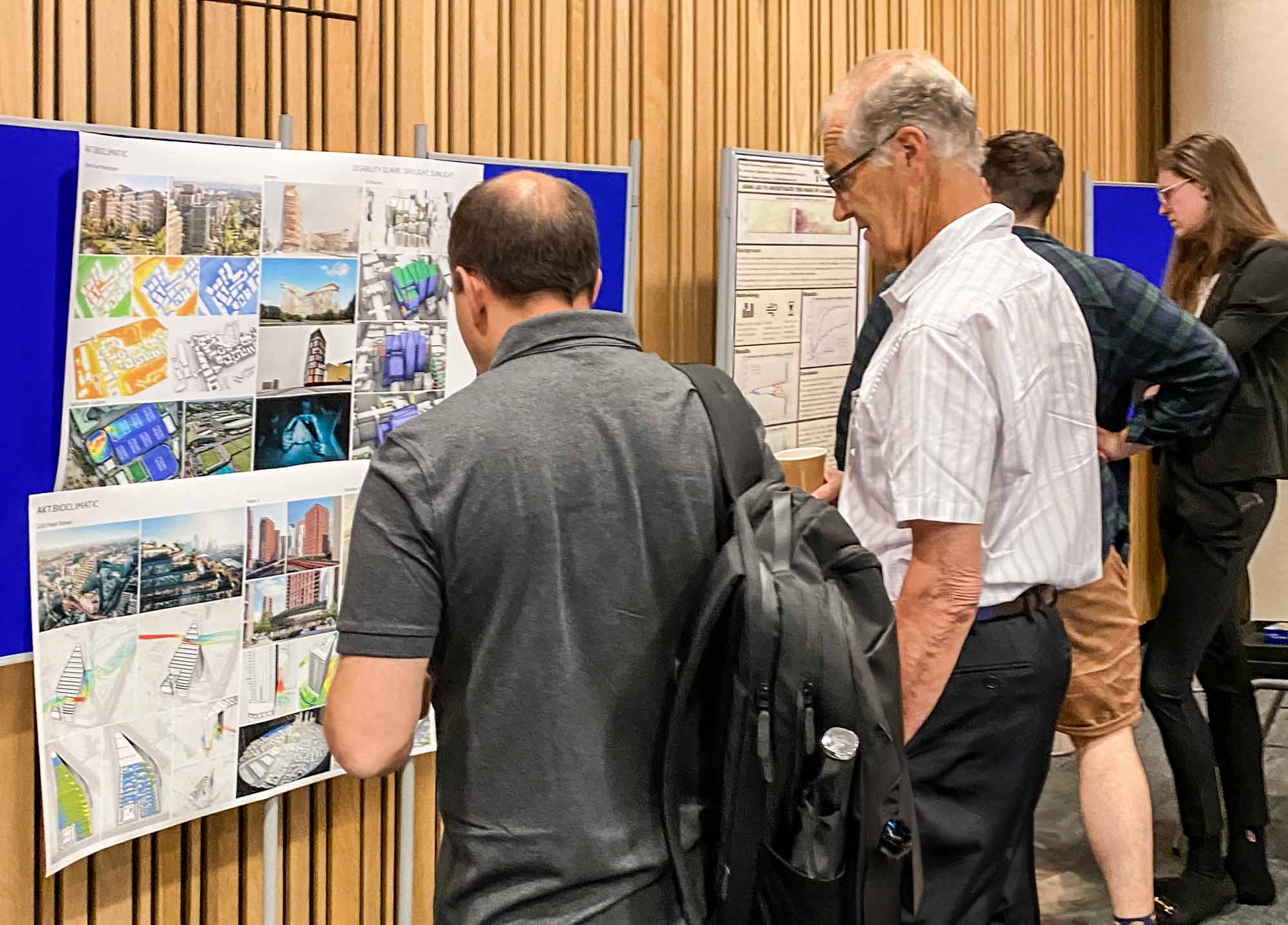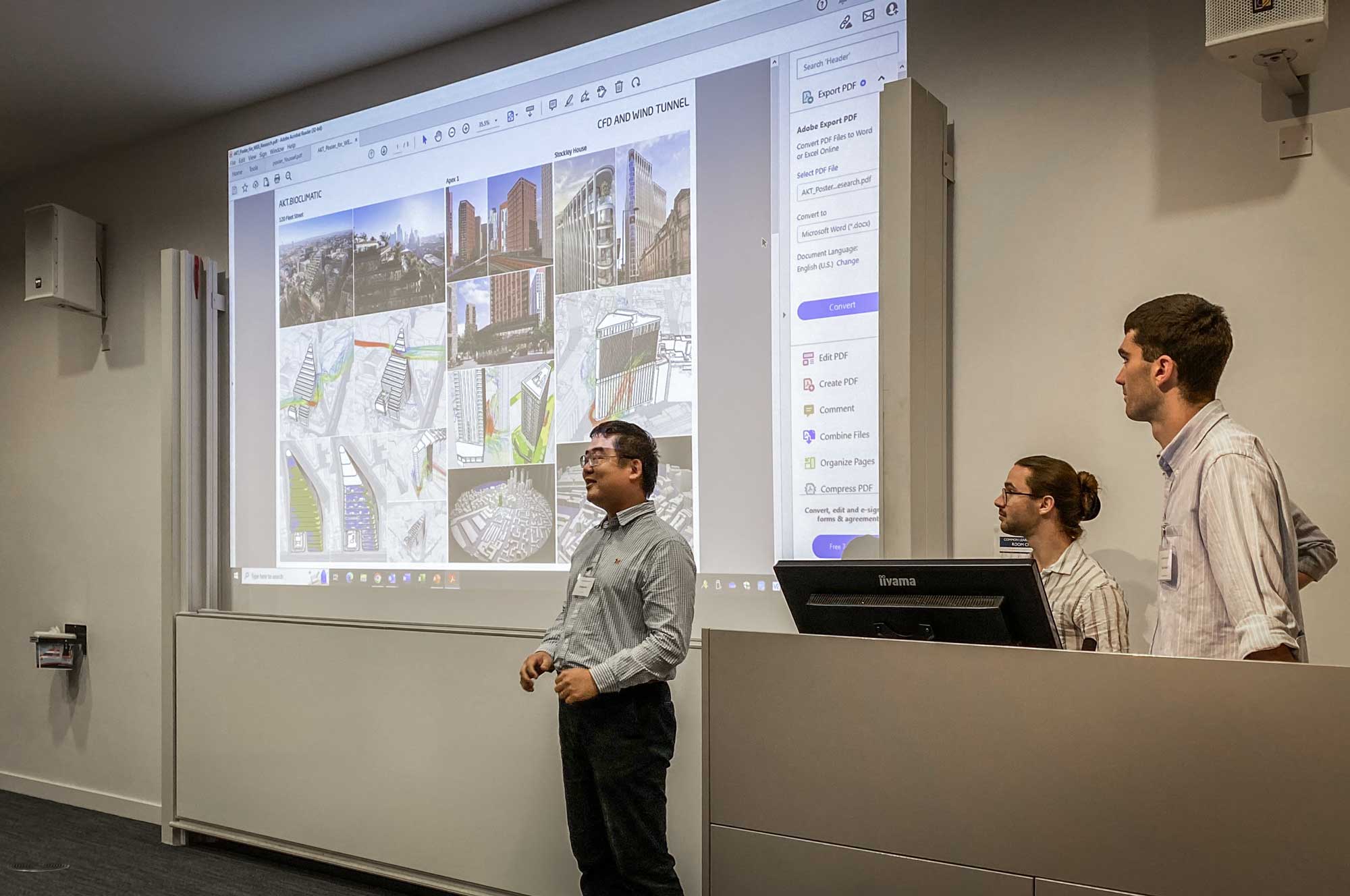 AKT II's senior bioclimatic engineer Mingzhe He has appeared at the WES Research Day 2023, organised by the UK Wind Engineering Society (UK WES), to present the outcomes of our recent KTP research collaboration with City, University of London. The conference was hosted at the UK's University of Southampton.
The research project – which has been undertaken by AKT II's in-house bioclimatic team together with City's KTP associate Zixiao Wang – essentially explores how we can improve the measurement of a proposed design's pedestrian wind conditions, while still using existing physical wind-tunnel equipment, through the incorporation of a 'general regression neural network' (GRNN) as part of the equipment's calibration.
The conference was held to showcase some of the cutting-edge research work that's currently being done by UK PhD students and other emerging professionals throughout the wind-engineering field. AKT II's broader bioclimatic work was also exhibited as part of the event.
Following the presentation, Mingzhe then explored several further design opportunities through a Q&A, and subsequent discussion, together with the attendees.
Find out more about our bioclimatic design services