Oops! Looks like your browser is out of date. Is this page displaying correctly? If not, try upgrading your browser or use a different one.
LSE Marshall Building awarded.
AJ Architecture Awards 2022.
The LSE Marshall Building has won the Higher Education (£20 million and over) award at this year's AJ Architecture Awards.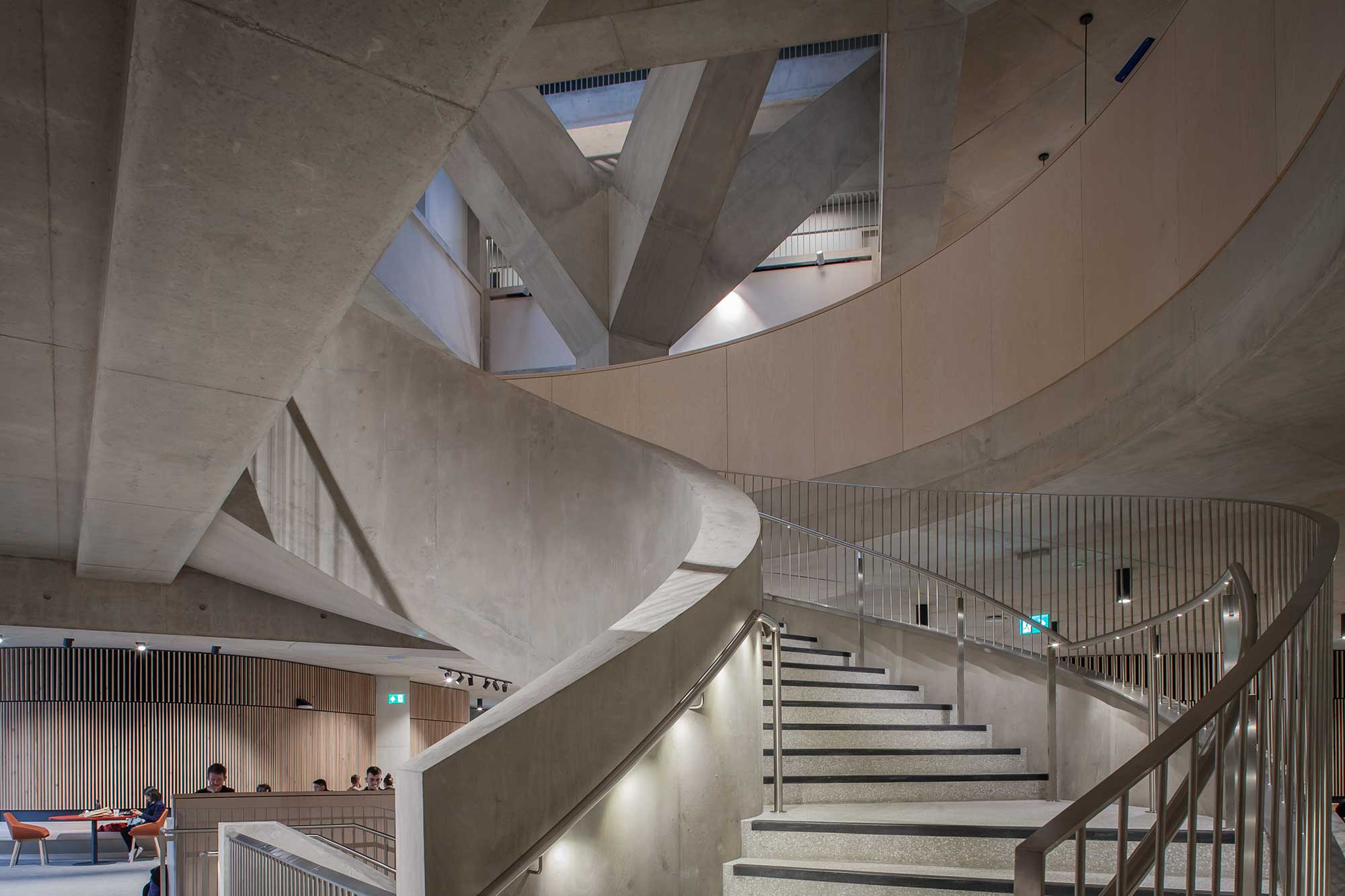 © Mark Harrington / AKT II
The AJ Awards categories celebrate the very best in architecture across the UK.
The Marshall Building is LSE's most recent university building on Lincoln's Inn Fields, and was praised for its timelessness, with the judges describing it as a 'building for the ages'. AKT II worked alongside Grafton Architects for our client The London School of Economics (LSE).
We provided structural engineering, with an aim to make much of the buildings structure simple, flexible and cost-effective, and thus most of the upper levels operate on simple, repetitive column grids with post-tensioned concrete slabs.
The judges felt it was evident that the team had 'worked hard on all sustainability aspects by creating the most efficient concrete structure possible with exposed but 'clean' finishes everywhere, on what seems to be a large, solid building'.
They also loved 'the beauty of the interiors and were highly impressed by how resolved the scheme was – from context and references to structure and luxury of space'.
Congratulations to all the teams involved!
Read more about the awards here