Oops! Looks like your browser is out of date. Is this page displaying correctly? If not, try upgrading your browser or use a different one.
Net-zero for Broadgate.
100 Liverpool Street.
100 Liverpool Street has become the first net-zero building in British Land's portfolio. AKT II worked with the client and design team to take this tired 1980s building into a new benchmark for contemporary work, retail and social space in London.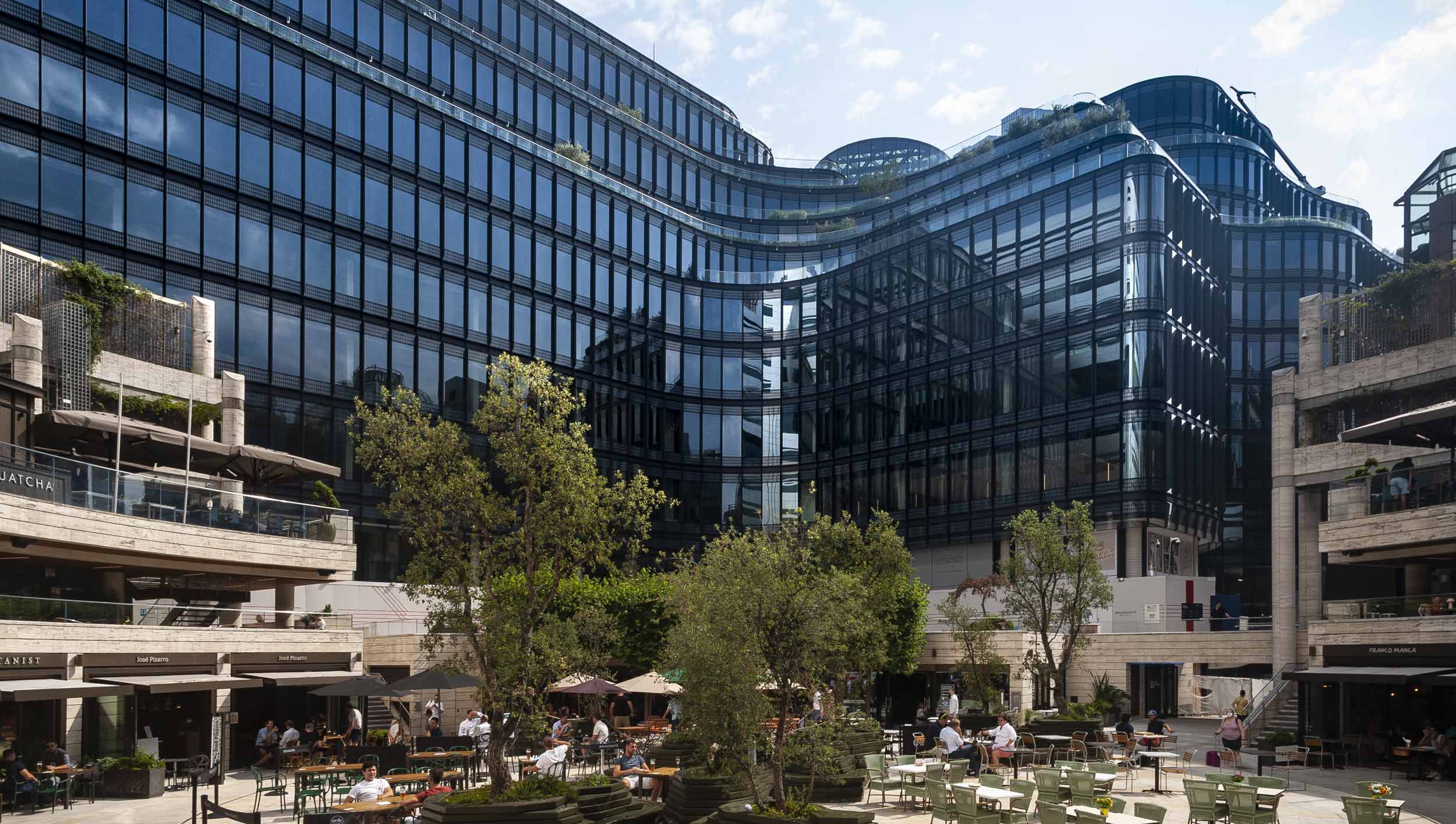 By retaining 50 % of the existing superstructure and reusing 100 % of the foundations whilst engineering out the need for any enhancement, embodied carbon was reduced to 390 kg CO2e per m² in a building delivering over 40 % additional NIA. Carbon-efficient design and low-carbon materials were used to enhance operational efficiency and further reduce embodied carbon.
This development, designed with Hopkins Architects, demonstrates AKT II's commitment to do more with less, working with the client and design team to reduce the carbon impact of buildings through structural form and material selection enabled by excellent engineering. This approach also allowed the building to be completed faster and more cost-effectively than building from new.
Nigel Webb, Head of Developments at British Land, said:
"We are thrilled with what we've achieved at 100 Liverpool Street which serves as a blueprint for future sustainable development at British Land. We will never eliminate all carbon in development but with the right schemes, we can balance our emissions by supporting projects which truly absorb carbon from the atmosphere and have a positive local impact."