Oops! Looks like your browser is out of date. Is this page displaying correctly? If not, try upgrading your browser or use a different one.
London office tower has been granted planning permission.
115-123 Houndsditch.
We're supporting Allford Hall Monaghan Morris (AHMM) on a 24-storey office tower based in Houndsditch for our client Brockton Everlast.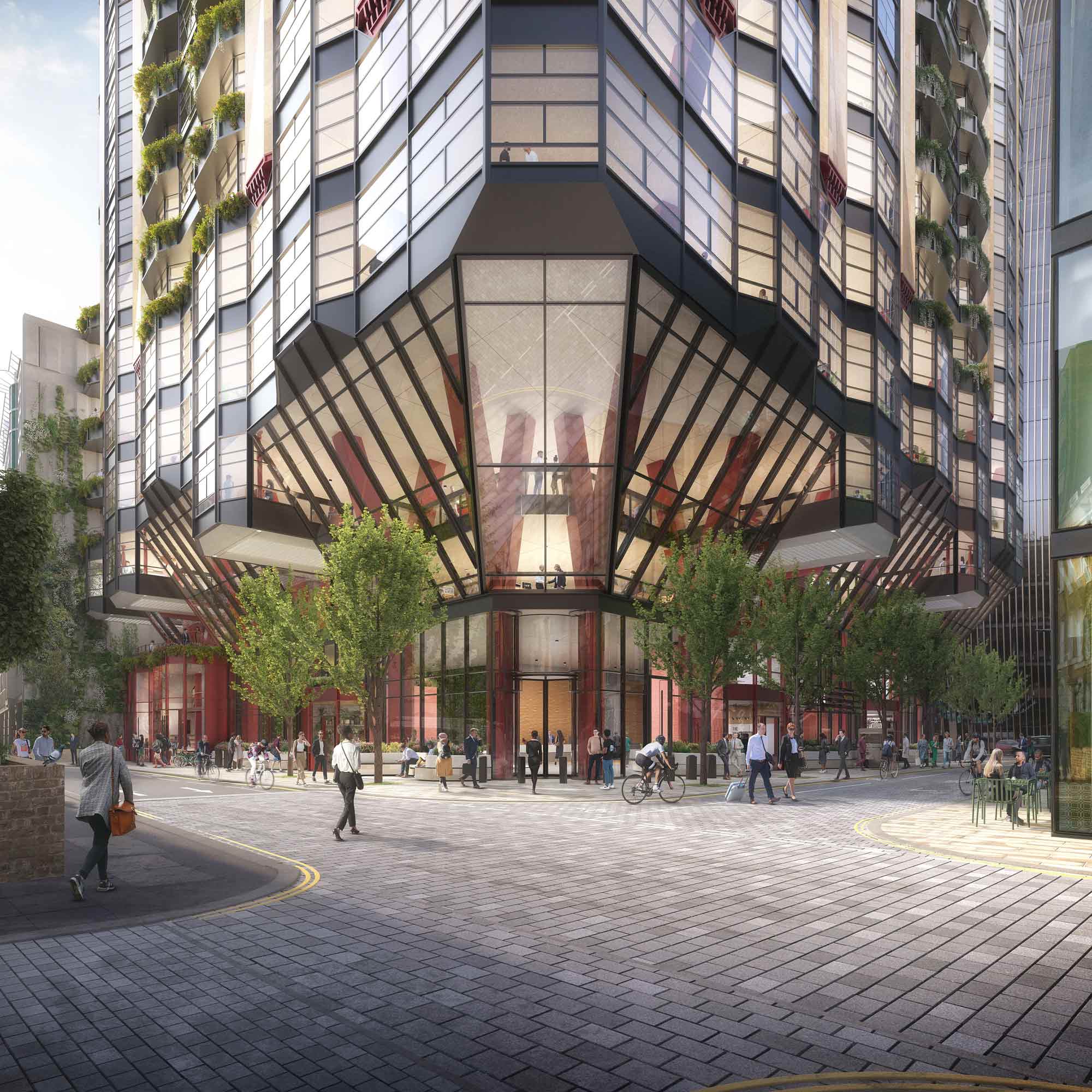 © Natasha Bourne Visual Studio Ltd
The new building will feature four basement levels, 23 upper storeys and a 'sky pavilion' with 56,500 m² office space and 85 m² of café and retail area. Set to be a biophilic tower and positive asset for future new-build development, the tower will feature plants and greenery that will wrap around the façade.
The City of London planning committee have noted that the development would create 'high quality, triple aspect, office-led development with … significant enhancements to the existing public realm' which would 'strengthen opportunities for continued collaboration and clustering of businesses'.
"Long-term sustainability sits at the heart of the ambition for this intelligent and lean design and we have set the highest embodied and operational carbon targets. Our plans will deliver a building that meets the highest standards of BREEAM, LEED and WELL", Simon Allford, co-founder and director of AHMM.
Construction for the office-led development is due to begin in 2023.