Oops! Looks like your browser is out of date. Is this page displaying correctly? If not, try upgrading your browser or use a different one.
Google's new office celebrates topping out.
Google Kings Cross.
AKT II together with BIG – Bjarke Ingels Group, Heatherwick Studio and Atelier Ten, are working in partnership on delivering Google's new King's Cross office.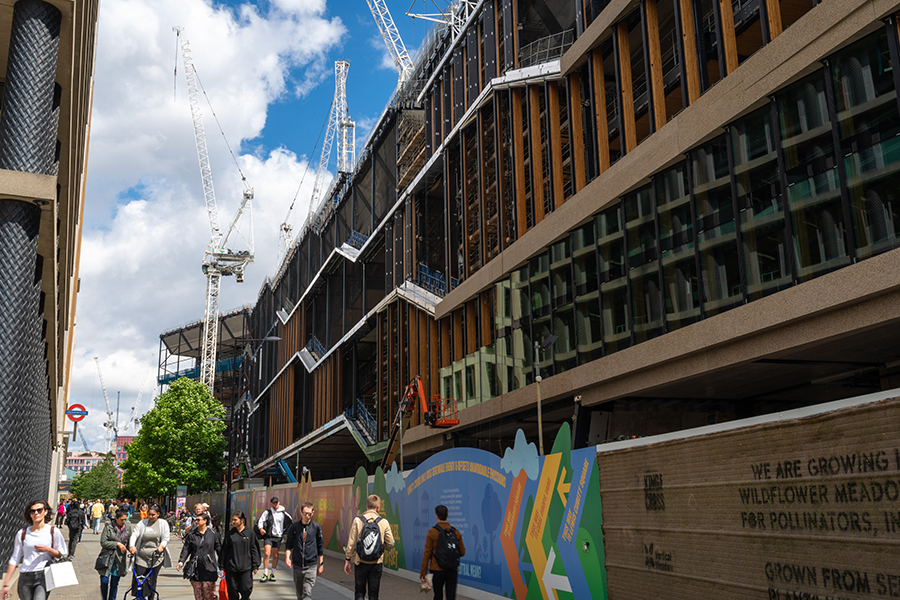 Last week, we celebrated a major construction milestone, as we placed the last beam into its final position. Once finished, the scheme will include office and ground-floor retail space – which will serve not just as a hub for Googlers but for Londoners too.
The development is situated between the new King's Boulevard to the west and King's Cross station to the east, with the location specifically chosen due to its ethos for innovation, entrepreneurship and creativity. An expansive rooftop amenity programme, including parkland, is also incorporated into the design.
Sustainability has been emphasised within all aspects of Google's project, with one of the development's main objectives to reduce the overall reduction of embodied carbon.
Mayor of London, Sadiq Khan commented; "London has built a reputation as a world leader in technology and innovation, so I'm delighted to see Google reaffirming its commitment to London with the first wholly owned and designed Google building outside of the United States. I was lucky enough to be present for the original ground-breaking at this site back in 2017. So, it's incredible to see the progress that's been made since then on this hugely ambitious project.
 My ambition, as Mayor, is to build a better London for everyone – one that is fairer, greener and more prosperous for all. And this magnificent building is a shining example of confidence in our city."