Oops! Looks like your browser is out of date. Is this page displaying correctly? If not, try upgrading your browser or use a different one.
Planning approval for Zone F.
Canada Water.
Zone F, a new mixed-use scheme within British Land's Canada Water masterplan, has received planning approval from Southwark Council.
We're working with Allford Hall Monaghan Morris (AHMM) on this scheme, which will provide around 400 new homes and a mix of workspace, office and retail uses across two buildings. The buildings have been designed to be highly sustainable and will feature verdant roof terraces and a mix of retail uses at ground floor to help activate the new public spaces which will be delivered as part of the masterplan.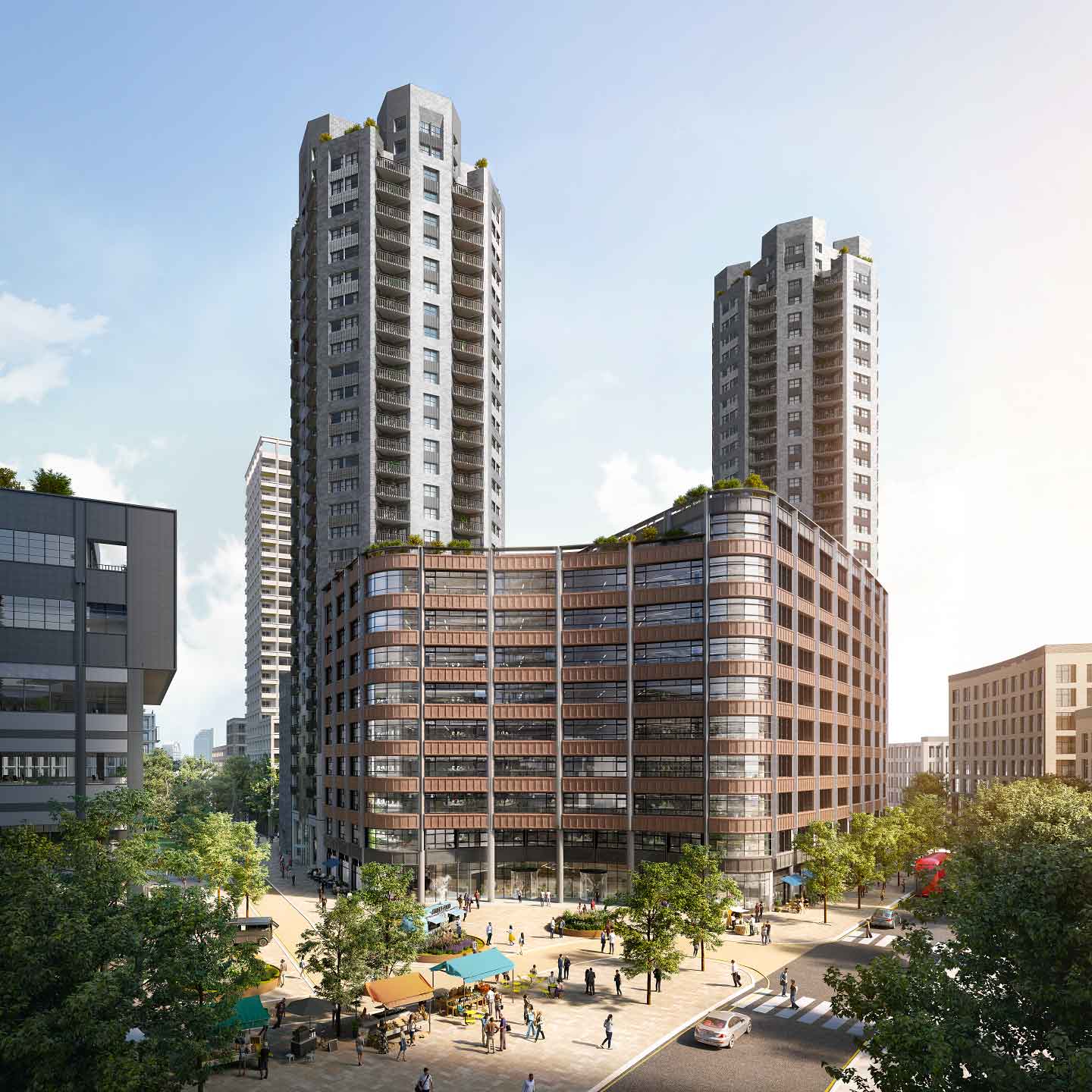 Image courtesy of British Land
The Canada Water masterplan is a 53-acre mixed-use scheme which aims to deliver around two million square feet of workspace to accommodate approximately 20,000 jobs, around one million square feet of retail, leisure, entertainment, education and community space, and around 3,000 new homes, of which 35 % will be designated as affordable.