Oops! Looks like your browser is out of date. Is this page displaying correctly? If not, try upgrading your browser or use a different one.
New student building gets green light.
Plot 25.
Plans for Plot 25, a student building within the Brent Cross Town masterplan, have received unanimous approval from Barnet Council's planning committee.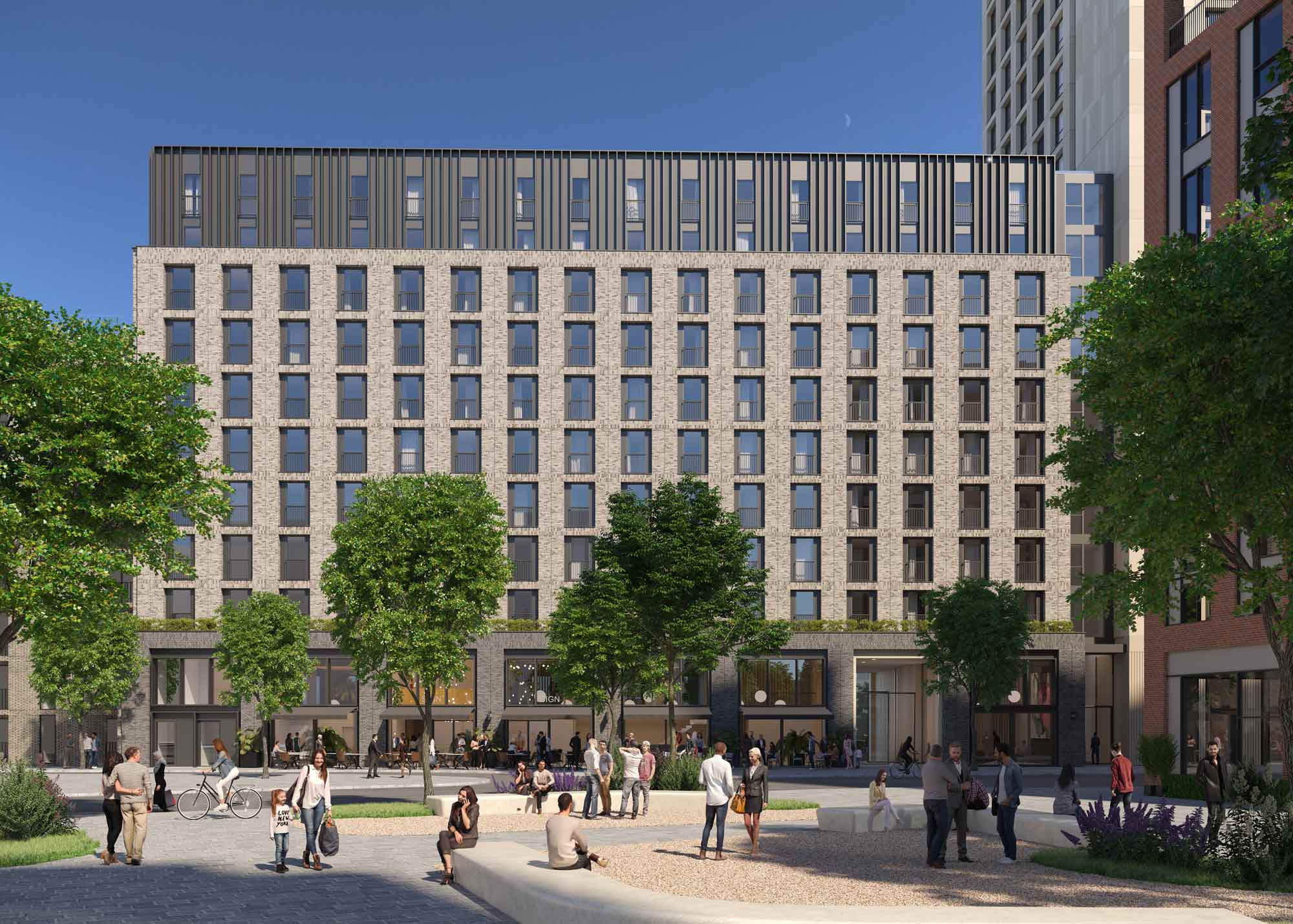 © Glenn Howells Architects
AKT II has collaborated with Glenn Howells Architects, and Brent Cross South Limited Partnership (a joint venture between Argent Related and the Barnet Council), to deliver the new building.
The broader Brent Cross Town masterplan forms part of the Brent Cross Cricklewood regeneration area, in the Barnet borough of north-west London. The new town will be net-zero by 2030.
The upcoming Plot 25 provides accommodation for just over 600 students, together with communal facilities, including lounge and study spaces, a film room, gym, and roof terraces. Some commercial spaces are also provided on the ground floor. Our bioclimatic team is working with the architect to develop some bespoke, architecturally integrated features that will help to mitigate any adverse winds throughout the development's new public realm.
Our senior bioclimatic engineer Vincenzo Sessa comments: "This is a great opportunity to strengthen our relationship with Argent Related, and to continue analysing these new schemes' impact on the wind microclimate of the broader Brent Cross Cricklewood regeneration area".
Dav Bansal, Partner, Glenn Howells Architects, says, "Our plans for student living at Brent Cross Town will be one of the first plots of the masterplan to be delivered and will truly contribute to the social and sustainable vision of a Park Town for future London. The approach has focused on composing a matured student offer that is integral to the residential community and complements the emerging context of Brent Cross Town".
© Glenn Howells Architects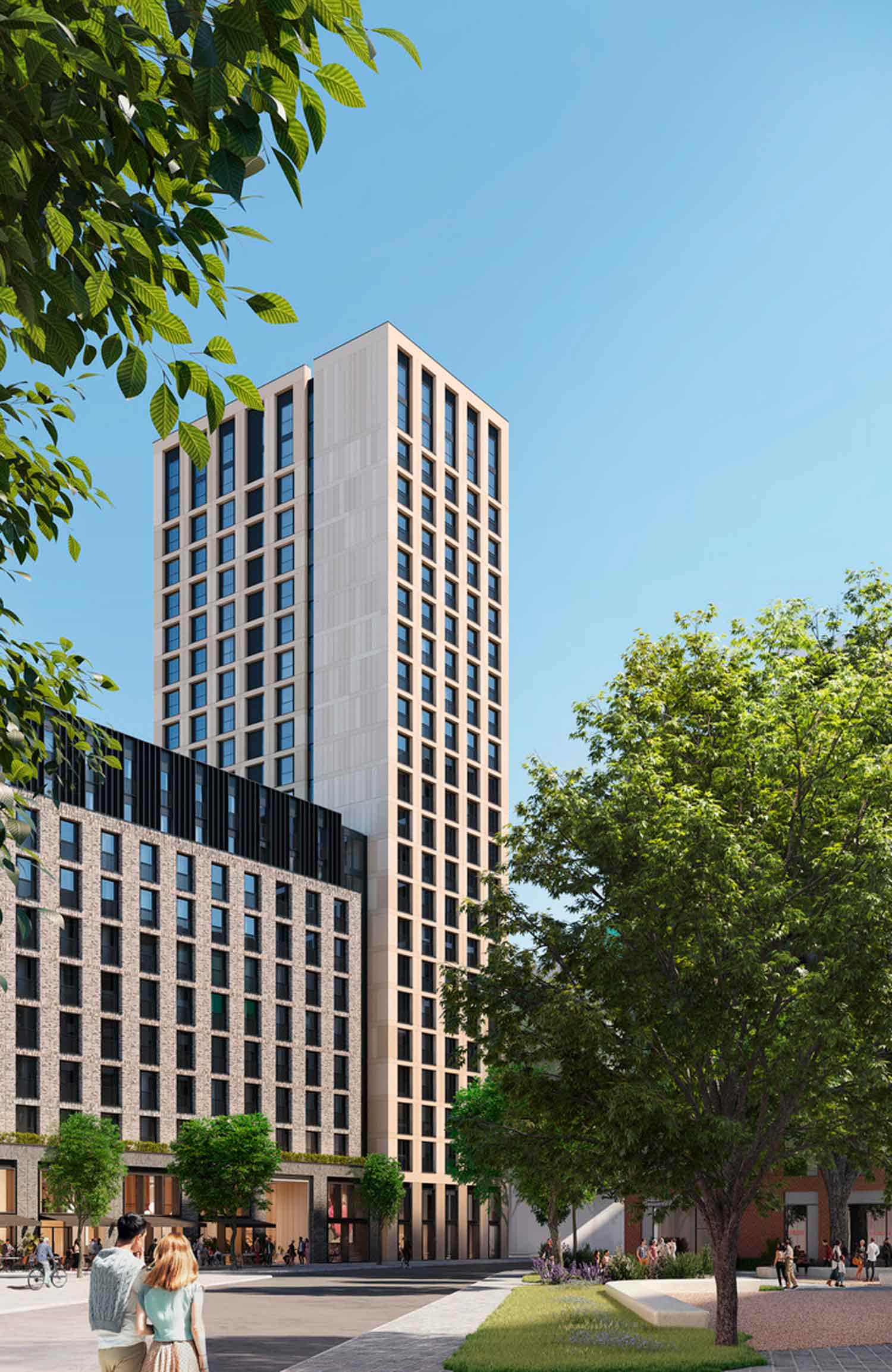 © Glenn Howells Architects