Oops! Looks like your browser is out of date. Is this page displaying correctly? If not, try upgrading your browser or use a different one.
New vision for Town Centre.
St Helens.
AKT II are supporting ECF, CBRE, Jon Matthews Architects, Hilson Moran and Abacus to revitalise St Helens town centre, with a new park area, hotel and flexible commercial Grade A office space.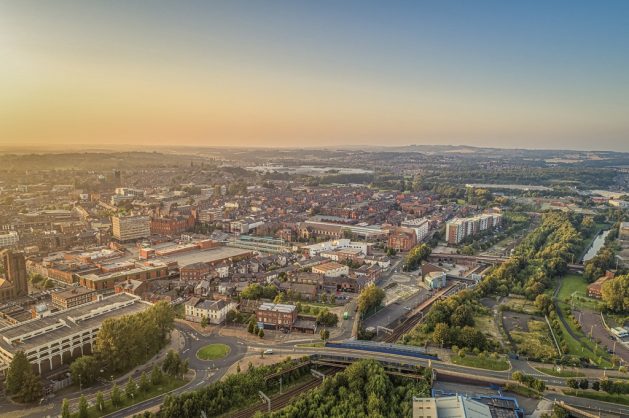 The new plans include a vision to reduce retail space and redevelop the Hardshaw Centre and St Mary's market, to become a family-friendly experience, while improving connectivity within the townscape. A new park – titled 'Discovery Park' – is planned to be created on Chalon way, which will be closed off to traffic.
'We are pleased to be part of an exciting journey for St Helens Council as they embark on the transformation of the town centre. The scheme intends to restore pride in the town centre making it safe, thriving for local business, and welcoming for families and children. The scheme features new houses, commercial space and retail units linked seamlessly throughout the public realm', Raj Takhar, AKT II director.
The redevelopment will not only bring needed change to this once-in-a-lifetime redevelopment, but it will allow the centre to flourish into a unique and vibrant place