Oops! Looks like your browser is out of date. Is this page displaying correctly? If not, try upgrading your browser or use a different one.
Shoreditch office block approved.
Huntingdon Estate.
Plans for a nine-storey office block have been approved by a one-vote margin, after Tower Hamlets' planning committee postponed the decision last month. We are excited to be working alongside Morris+Company on this project, which marks another exciting chapter in AKT II's involvement in sustainable workplaces.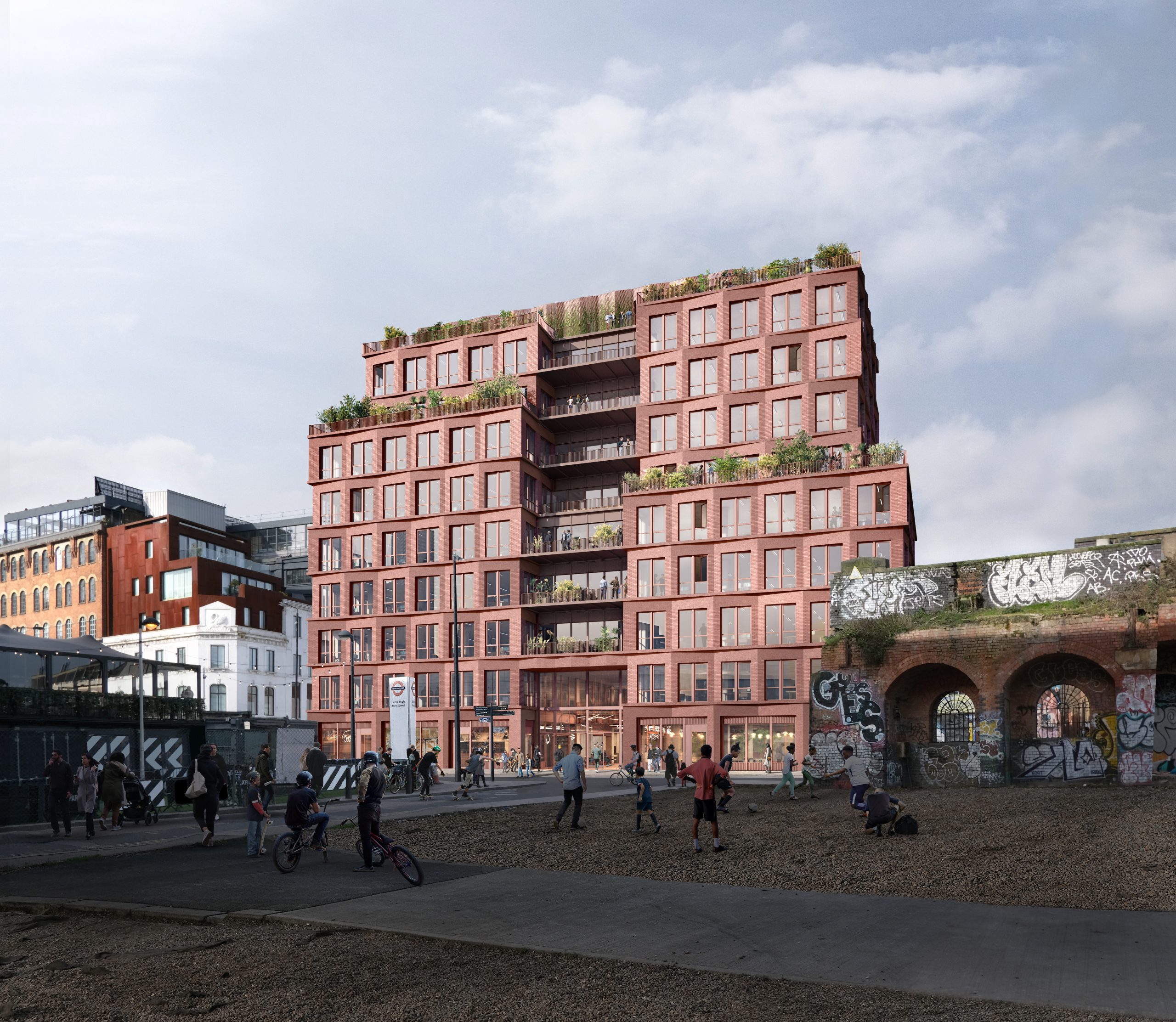 © Morris+Company © Secchi Smith
The scheme is set to be built on the 0.28 ha Huntingdon industrial Estate, covering 29,300m2 of workshop, community amenity and floor-shop space. This project is set to fulfill an innovative mixed-use development at a time where the current market is seeking such spaces for hybrid working.
"Our ambition for the Huntingdon Estate is to realise a structure which echoes the legacy of what makes Shoreditch so special. As with many other buildings which make up the local streetscape, our wish is that the Huntingdon Estate will be celebrated not for its architecture alone, but for the cultural and programmatic contribution this project makes to Shoreditch now, and for many generations to follow". Mario Barrientos, project associate at Morris+Company
Work on the Huntington Estate is expected to start on site in 2022 and to be completed in 2024.
© Morris+Company © Secchi Smith