Oops! Looks like your browser is out of date. Is this page displaying correctly? If not, try upgrading your browser or use a different one.
Planning approval for 60 Aldgate.
Our project with ACME, for client 4C Hotel Group, has received planning approval from the City of London Corporation's Planning and Transportation Committee. AKT II is providing structural and bioclimatic engineering services to this elegant development.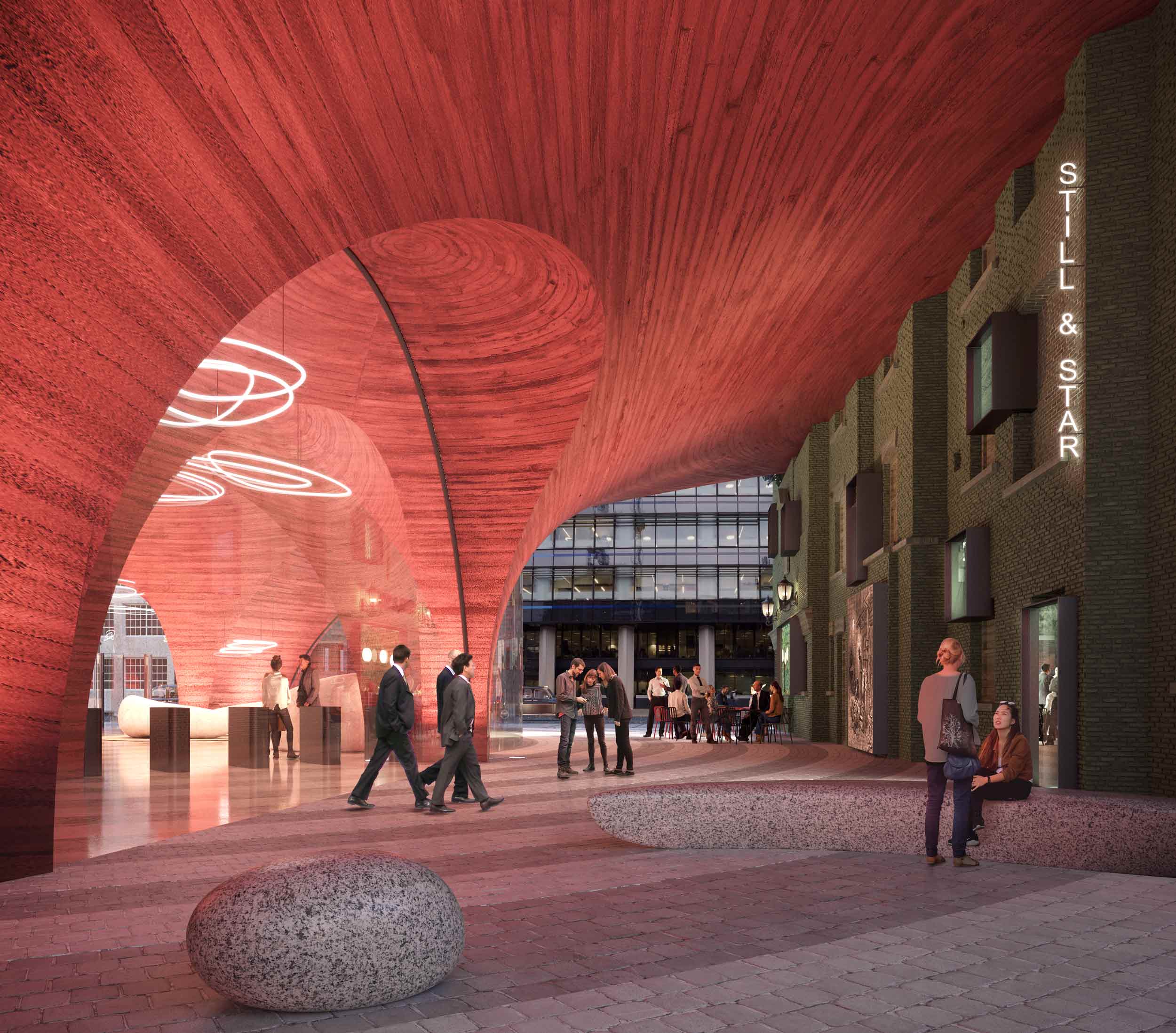 The 25,000 m² office building is part of the next phase of Minories Masterplan, which is delivering major regeneration, economic growth, and attractive new architecture to the Minories and Aldgate area in East London.  The Minories Masterplan is a mixed-use scheme with a refurbished hotel, a new office building and a residential building. The project also includes a landscaped park and a number of urban squares with landscaping and seating areas.
60 Aldgate will close an urban void between the City and Whitechapel, and create a new 12-storey steel-framed building, with a vaulted structure bridging over London Underground tunnels below.
Our bioclimatic team used cutting-edge digital analysis to perform a comparative assessment of pedestrian wind comfort for the site. The analysis focused on the main critical locations including the roof terraces, bus stops and surrounding public spaces. AKT II's bioclimatic design toolkit enabled the team to extract simulated data for each surface of interest, confirming areas of improvement and highlighting no-wind safety distress regions around the site to improve the quality of the site's built environment.