Oops! Looks like your browser is out of date. Is this page displaying correctly? If not, try upgrading your browser or use a different one.
Virtual-reality-aided collaboration.
PrismArch.
AKT II is working with Zaha Hadid Architects and SWECO on PrismArch – a virtual-reality aided collaboration that blends cross-disciplinary aspects of architecture in a multi-simulation environment.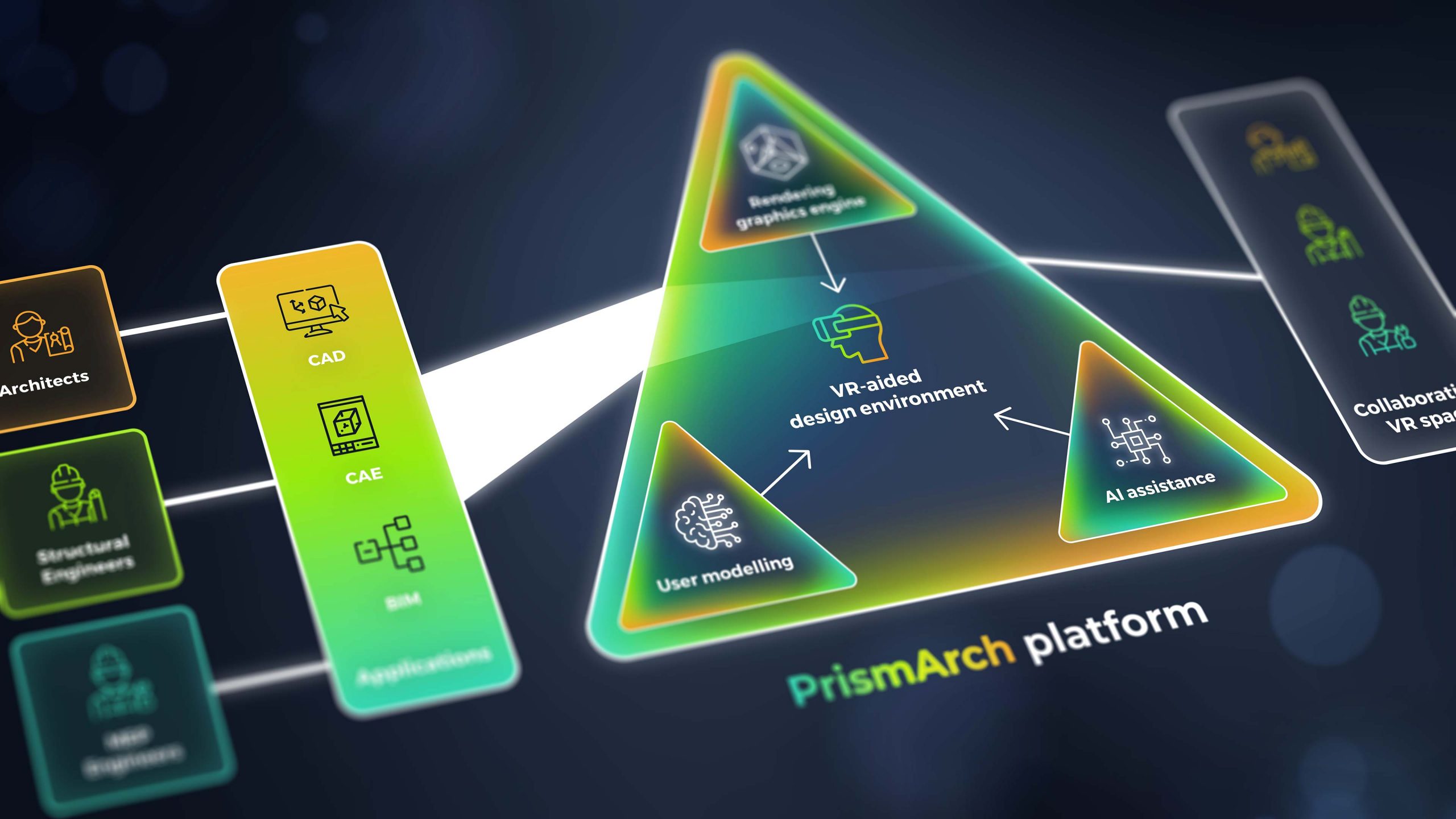 © AKT II / Mark Harrington
The PrismArch platform aims to achieve a 'prismatic blend' between aesthetics, simulation models, and meta-information that can be presented in a contextualised and comprehensive manner in virtual reality. The aspiration is to create a VR-aided design environment that will enhance collaborative capabilities across the architecture, structural engineering, and MEP industries and allow users to assess, decide and preview alternative outcomes before coming to a ubiquitous solution.
PrismArch's vision is to 'intersect the parallel words' of the AEC industry into a platform that promotes decision making and allows us to rethink the design process.
'As part of a large consortium including Zaha Hadid Architects, ETH Zürich, and Mindesk, we are exploring novel methodologies to deliver our projects. Harnessing virtual-reality technologies, gaming engines, and machine learning, our objective is to explore agile, interdisciplinary, collaborative methods to more efficiently exchange ideas, explore data and define solutions. The ambition is to remove unnecessary tools that slow down the design process and rewrite the ways in which we interact and communicate with our collaborators and clients', Edoardo Tibuzzi, AKT II director. 
AKT II has collaborated with Zaha Hadid Architects on many built projects over the years, and we are thrilled to expand that connection to industry research, alongside academic partners.