Oops! Looks like your browser is out of date. Is this page displaying correctly? If not, try upgrading your browser or use a different one.
Redevelopment granted planning permission.
120 Fleet Street.
The proposed redevelopment of 120 Fleet Street has been granted planning permission by the City of London Corporations's Planning and Transportation Committee.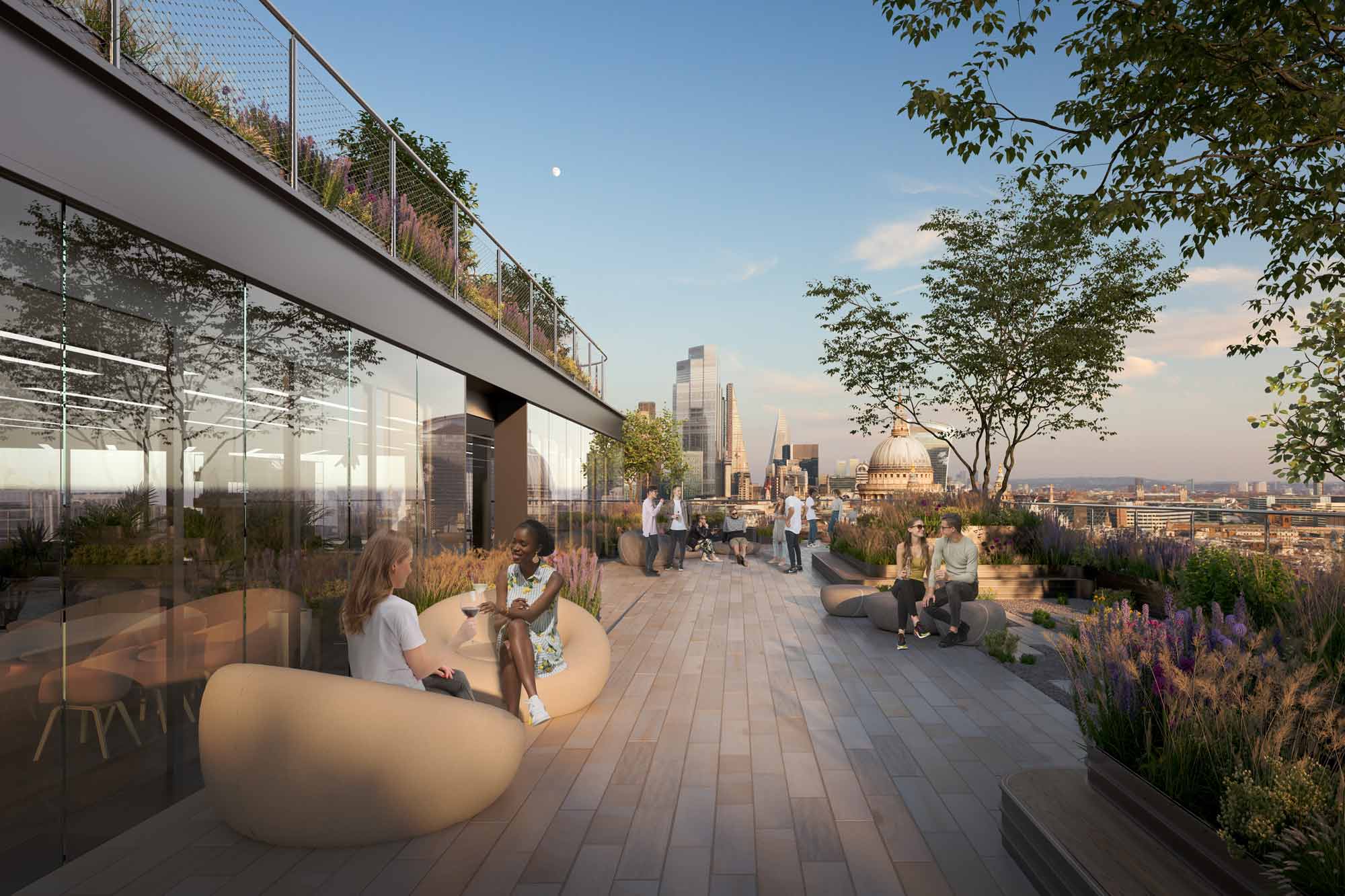 Designed by BIG for developer CO—RE, the proposals involve the redevelopment of River Court and the renovation and opening to the public of the Grade II* listed Daily Express Building.
Replacing River Court, which was developed in the late 1990s as a single-occupant building and has been vacant since Goldman Sachs relocated its headquarters in 2019, 120 Fleet Street will offer 50,550 sqm office space and 1,700 sqm retail space over 21 floors.
120 Fleet Street will meet strong sustainability standards and will emphasise workplace wellbeing, a significant upgrade to the existing building, which has inflexible floorplates and low environmental performance. To reduce the impact of redevelopment, two basement levels of the existing building will be retained and reused.
David Hutton, director at CO—RE, said:
"We are obviously delighted to receive planning permission from the City of London Corporation for 120 Fleet Street. This is great news for central London's office market generally and more specifically for occupiers looking for the best space for their employees in terms of sustainability, active travel and health and wellbeing. 120 Fleet Street has a flexible design that allows for various uses by a diverse mix of potential tenants. Terraces are a signature of CO—RE developments and 120 Fleet Street's outside space will have unrivalled views across central London.