Oops! Looks like your browser is out of date. Is this page displaying correctly? If not, try upgrading your browser or use a different one.
The Collective Blackhorse Lane.
Planning resolved.
Planning has been resolved for our project, The Collective Blackhorse Lane, with architects Acme for our client the Collective.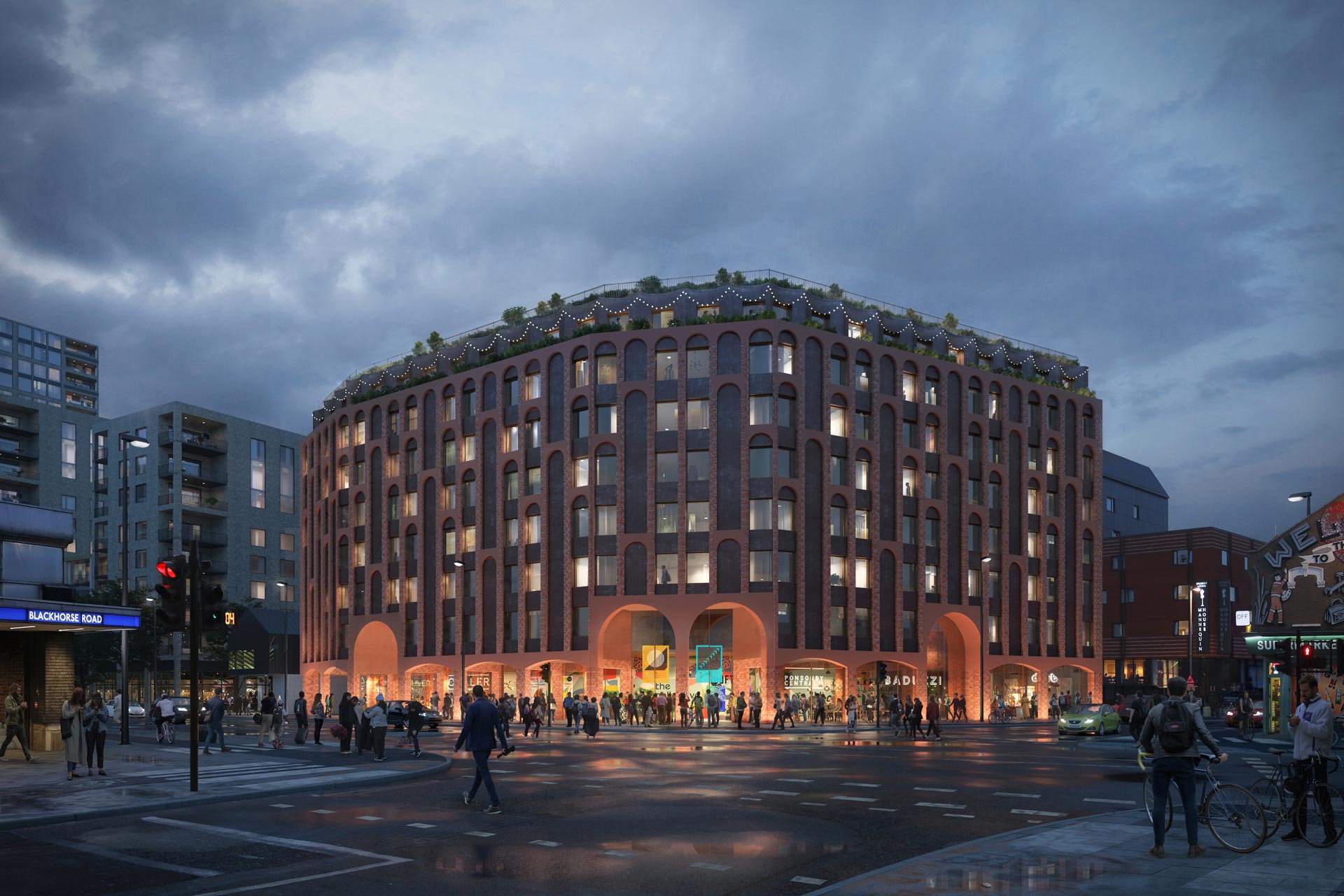 This new project is a 300-room co-living space located in Waltham Forest, London and is located on the site of the old The Standard Music Venue, which closed back in 2011. The structure will provide a new 350 capacity cultural and music space in Walthamstow and stands adjacent to Blackhorse Road underground station.
The team has worked hard to design a building that will truly become a community space, with shared workspaces, a library, living spaces and communal kitchens. Due to complete in 2023, we're pleased to be part of this project providing our structural and civil engineering expertise.