Oops! Looks like your browser is out of date. Is this page displaying correctly? If not, try upgrading your browser or use a different one.
Design for a new student centre unveiled.
The University of York.
AKT II's regional expansion continues with the recent selection of a new university scheme, following the winning proposal of an international design competition. We are supporting ADP Architecture and O'Donnell + Tuomey on the design of a £35m student centre at the University of York.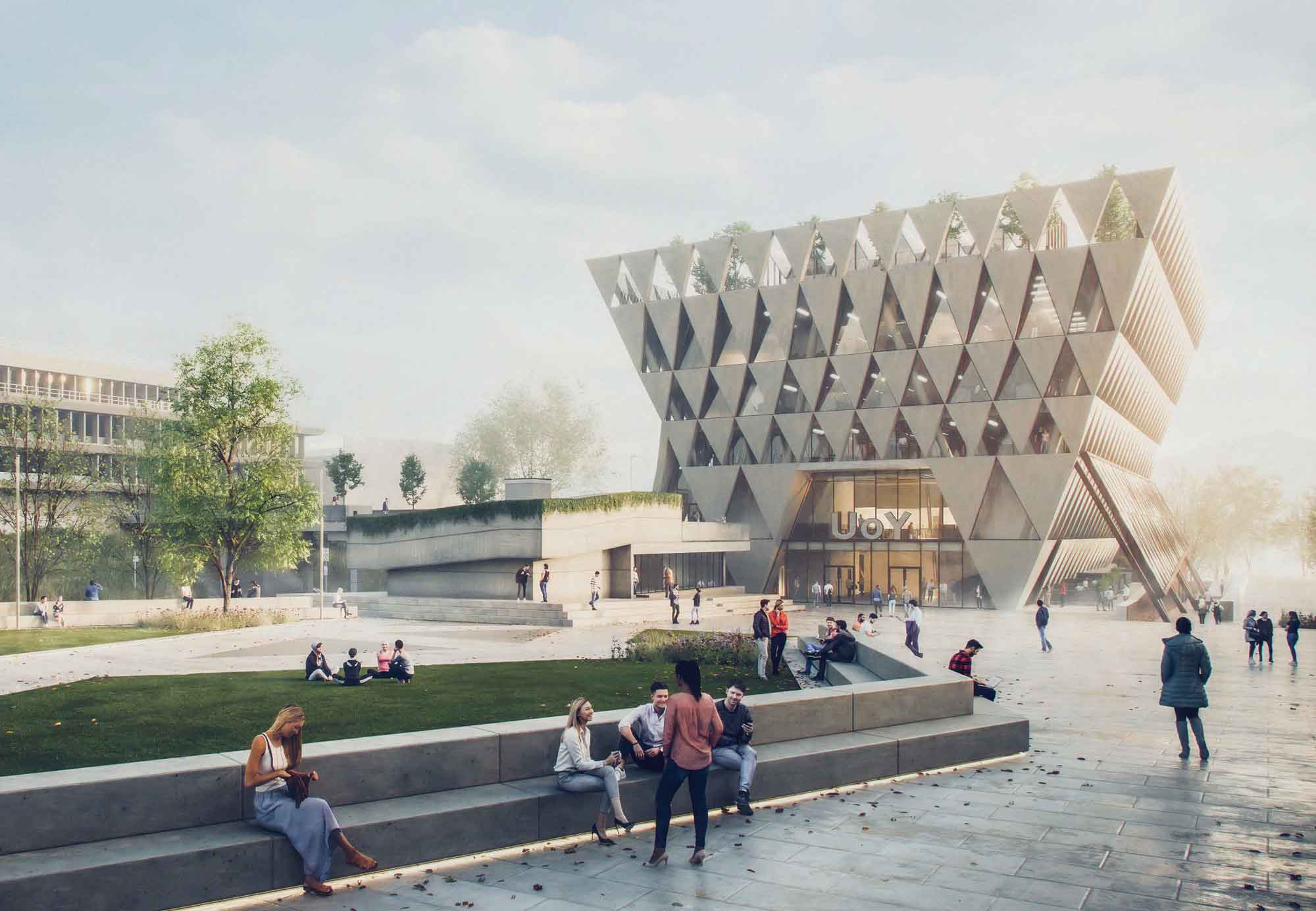 The design will feature an atrium that leads to open office space, student services, dining areas, exhibition rooms, and a rooftop garden. The University centre will also feature digital teaching walls that have augmented reality (AR) abilities. Natural materials and renewable sources will also be used within the scheme, with plans for reconstituted stone, recycled steel, and solar panels to be used throughout the design.
To ensure the very best student experience, the design reflects principles around sustainability, inclusion, internationalism, and collaboration, linking with city communities and students, past, present and future.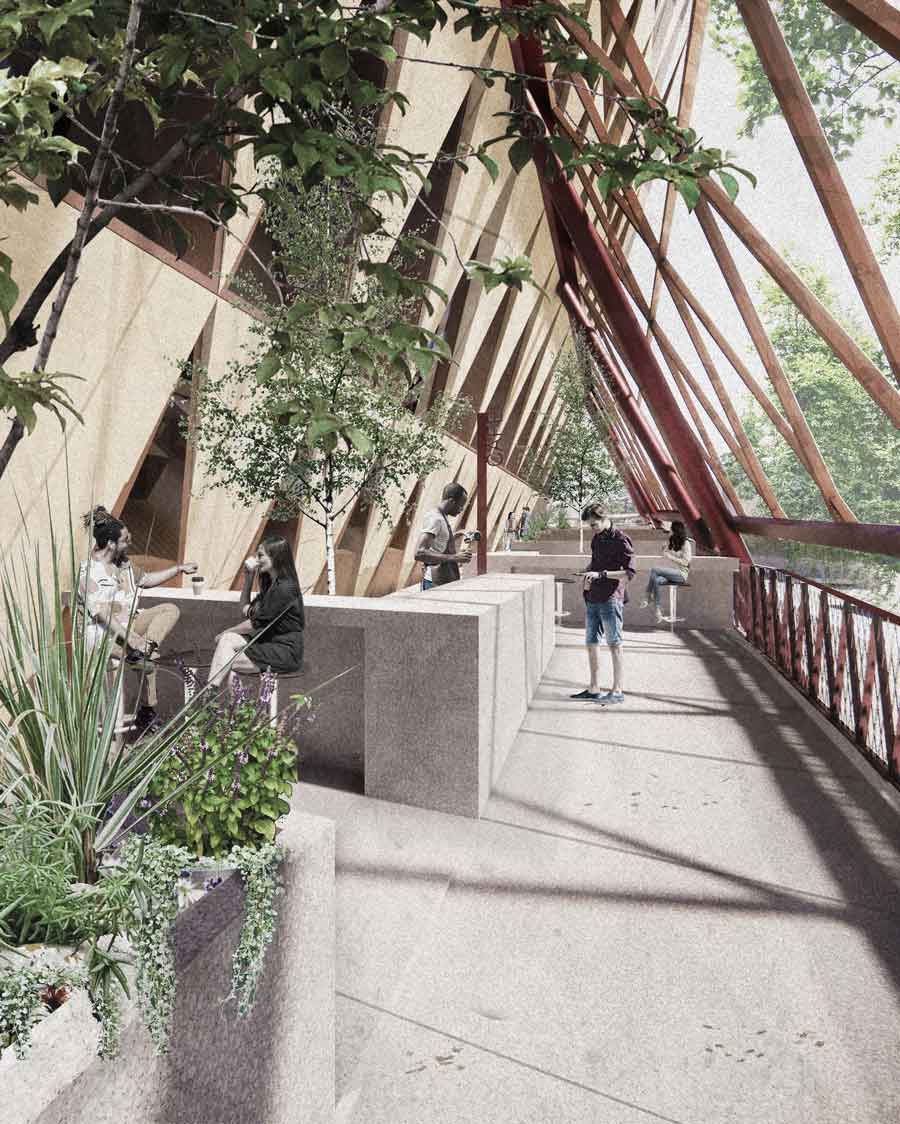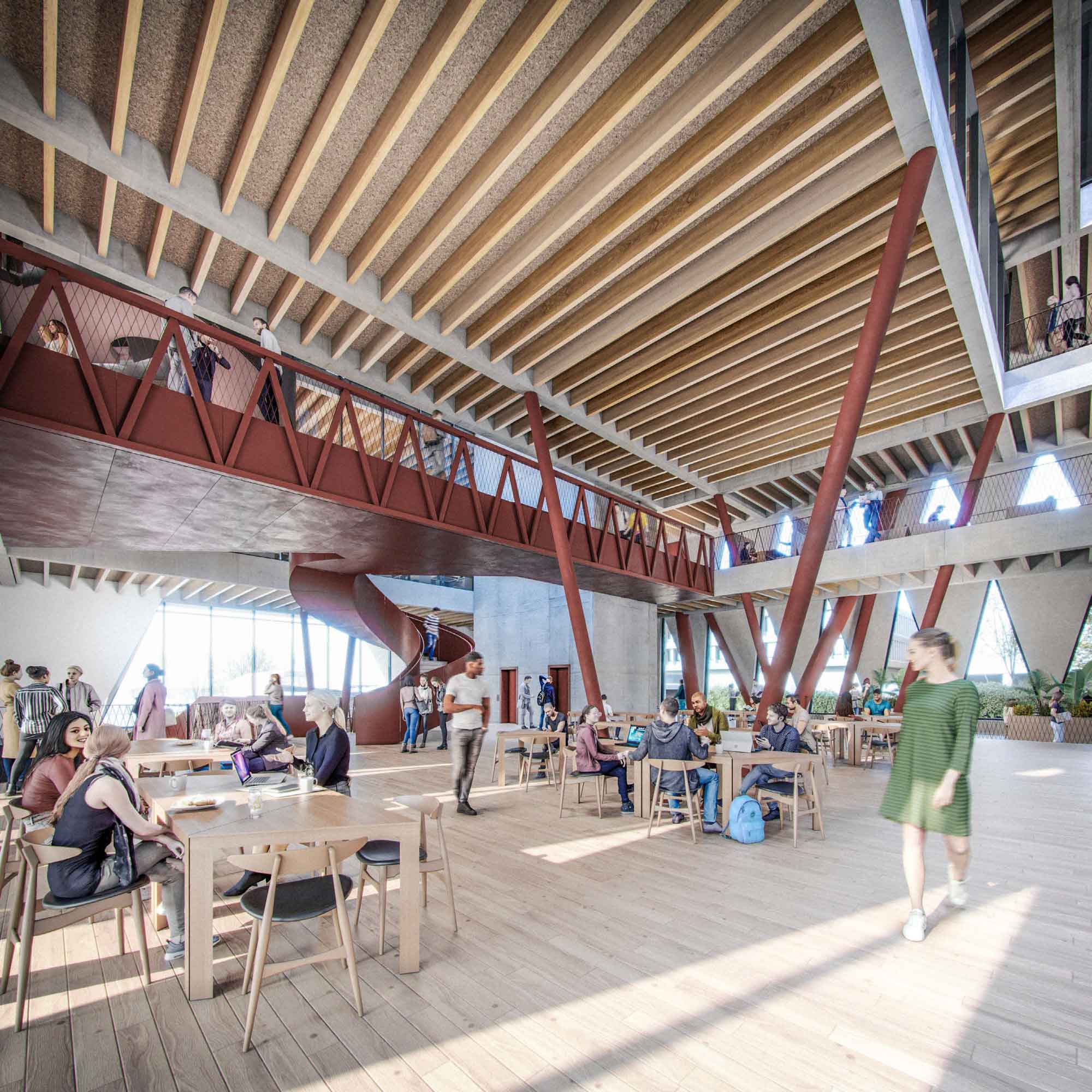 "This building is a once in a generation opportunity for us to enhance our existing student experience with an iconic, technologically smart, student-focused space for all of our students, wherever they are", Professor Charlie Jeffery, Vice-Chancellor of the University of York.
"We are absolutely delighted to have supported O'Donnell + Tuomey and ADP Architecture on this ground-breaking and thoughtful design, that we hope will enhance each student's experience", Gerry O'Brien, AKT II director.
Work on the scheme is expected to begin in September 2023.