Oops! Looks like your browser is out of date. Is this page displaying correctly? If not, try upgrading your browser or use a different one.
V&A Museum reveals inaugural Ramadan Pavilion.
V&A South Kensington.
Congratulations to architect Shahed Saleem, the V&A museum and the Diriyah Biennale Foundation for installing the inaugural Ramadan Pavilion – in partnership with Ramadan Tent Project – over the weekend.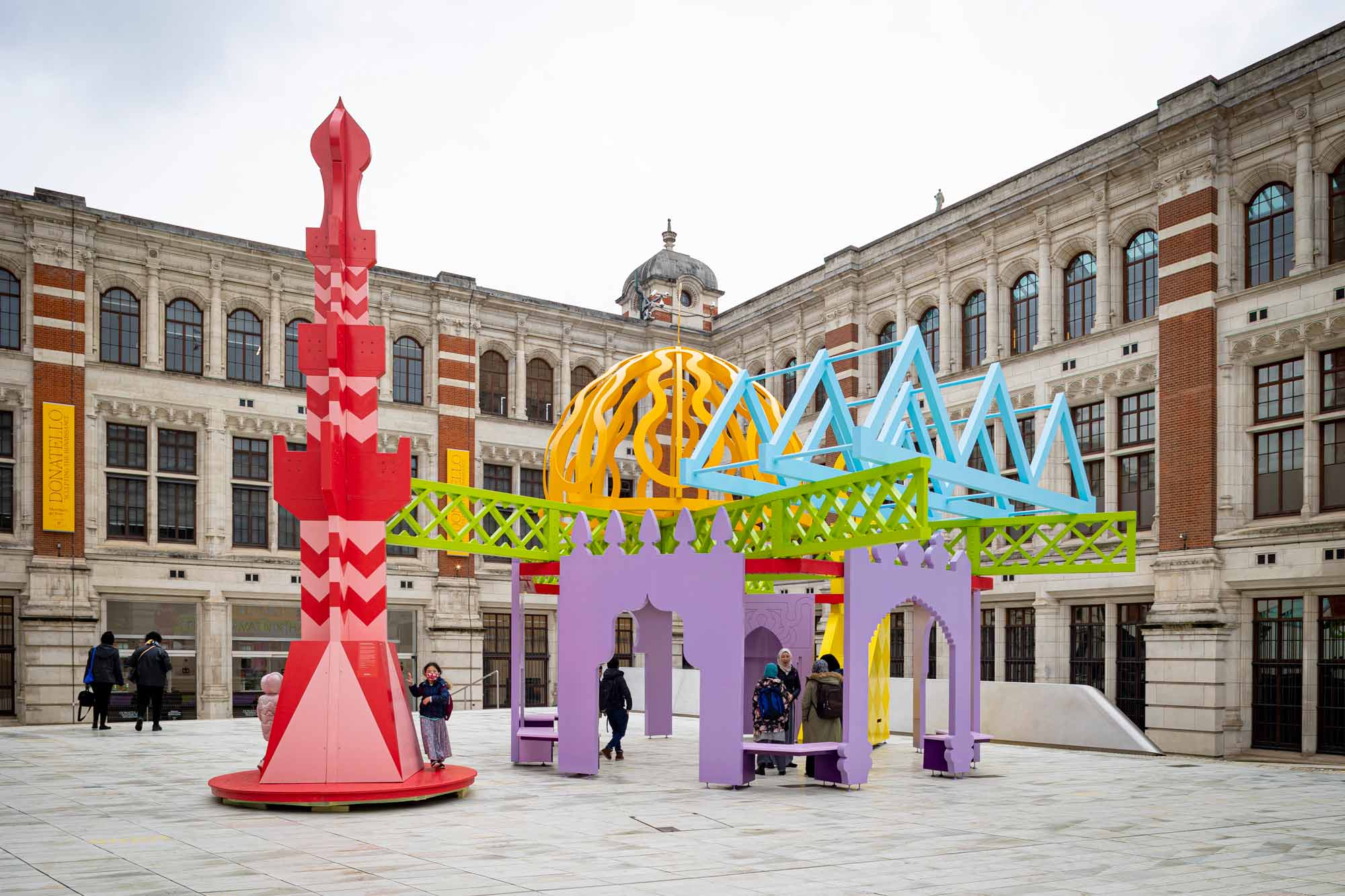 © Mark Harrington / AKT II
The pavilion is a bricolage – referencing history, science, and art – that draws inspiration from the V&A's existing collection. It's being exhibited as part of a broader cultural programme that also encompasses talks and events.
The Ramadan Pavilion is additionally supported by the COSARAF Charitable Foundation, the University of Westminster, the RIBA, and AKT II.
It is on show now, until the end of April, within the V&A's Exhibition Road Courtyard.
Learn more about the project on the V&A's blog