Oops! Looks like your browser is out of date. Is this page displaying correctly? If not, try upgrading your browser or use a different one.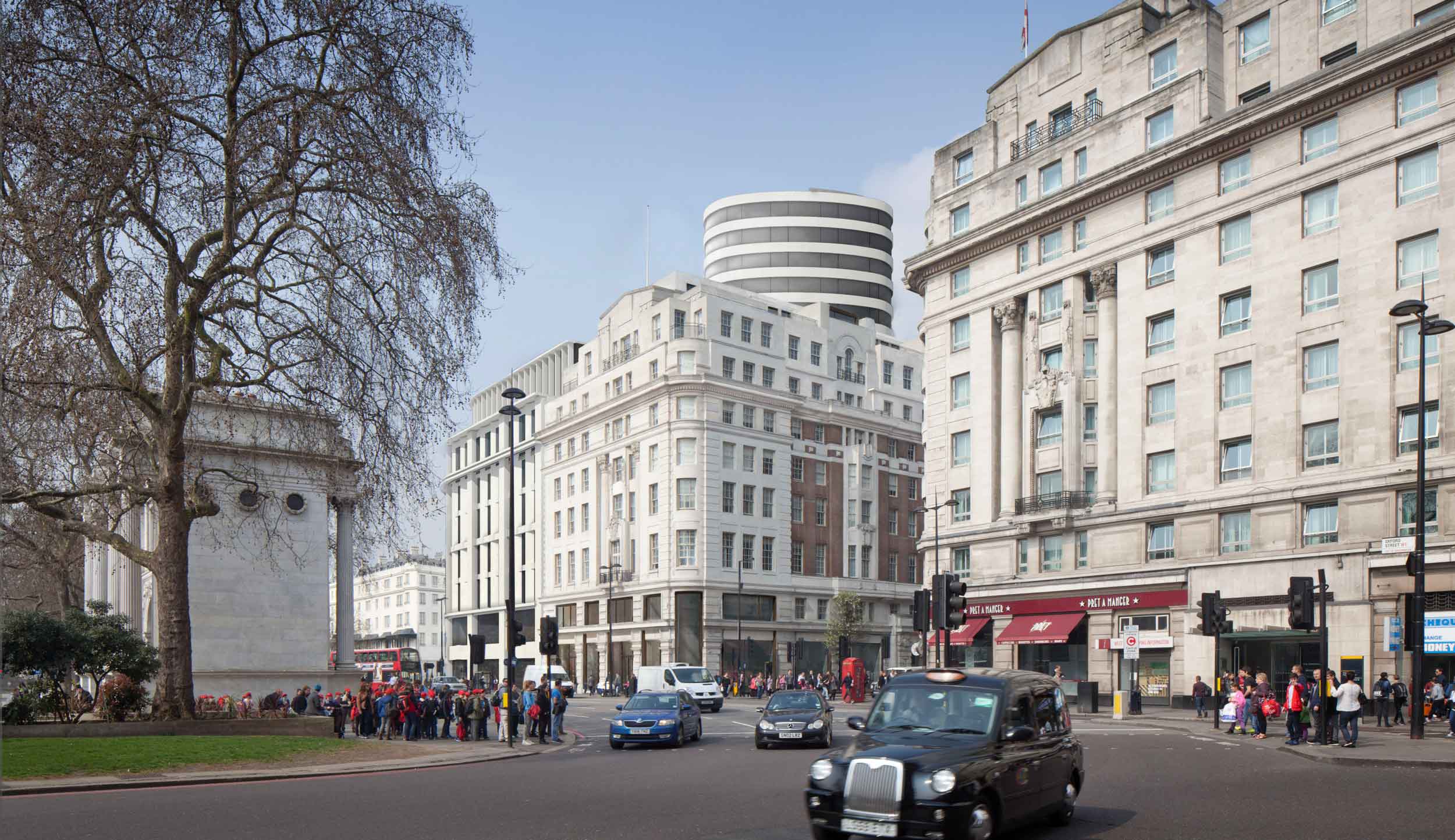 1-4 Marble Arch.
In central-London, the historic 1920s frontage of 1-4 Marble Arch forms a backdrop to the world-famous, Grade I-listed Marble Arch monument. This century-old commercial building is now being brought into the 2020s under the design-leadership of architect AHMM, for owner The Portman Estate.
A 1920s building, which presides over the Marble Arch roundabout, is reinvigorated for The Portman Estate.
Location
London, United Kingdom
Client
The Portman Estate
Project Value
£43 million
The retrofit increases the building's functional area with a new lower-basement level, mezzanine level and upper storey. Altogether, the renewed scheme provides seven floors of full-quality, speculative headquarters office space, while the expanded lower levels deliver three floors of flagship retail accommodation. All works are coordinated with the London Underground's live Central Line tunnels (on the southern boundary), the Marble Arch underground station (fifty metres' away), and also the adjacent excavation of a new four-storey basement (next door).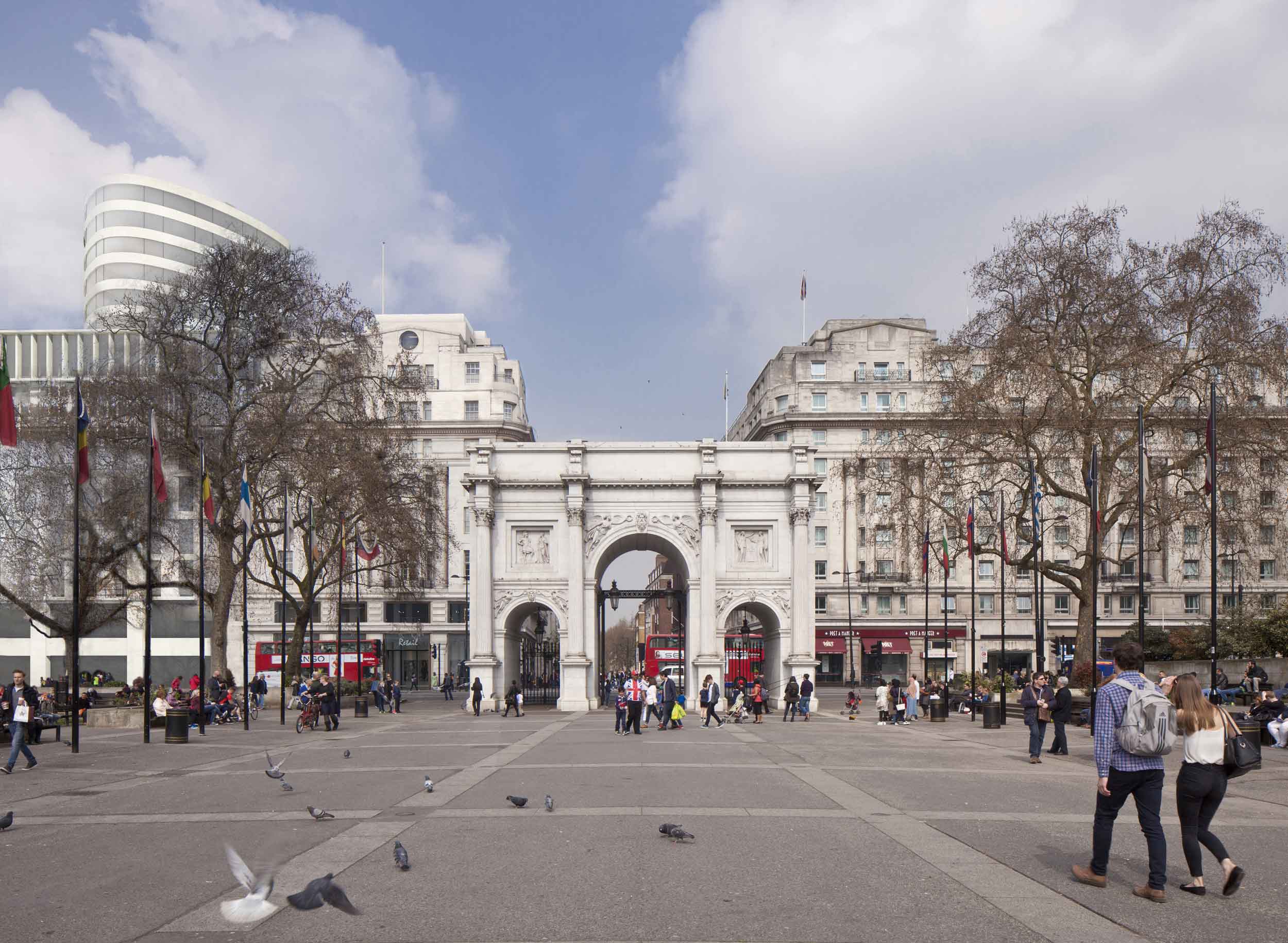 All exterior architectural features are protected and reinvigorated. The façade's internal structure is concurrently replaced with new construction; we investigated the existing façade in great detail to inform the detailing that connects the contemporary steelwork into the historic fabric. The restored façade is also 'extended' upwards to enclose the new upper level, while the ground-level frontage is reorganised to allow the modern, double-height shopfronts.
The new workspace layouts meanwhile introduce greater flexibility and daylighting. A former lightwell is infilled for spatial continuity, while a 'replacement' reinforced-concrete core is installed into one corner. All retained structural elements are tied into a new, lightweight steel frame, and everything is detailed to form part of the interior aesthetic. At the upper levels, some simple transfer elements introduce several stepped, outdoor terraces, with integrated greenery. These also help to preserve the daylighting to the surrounding streets.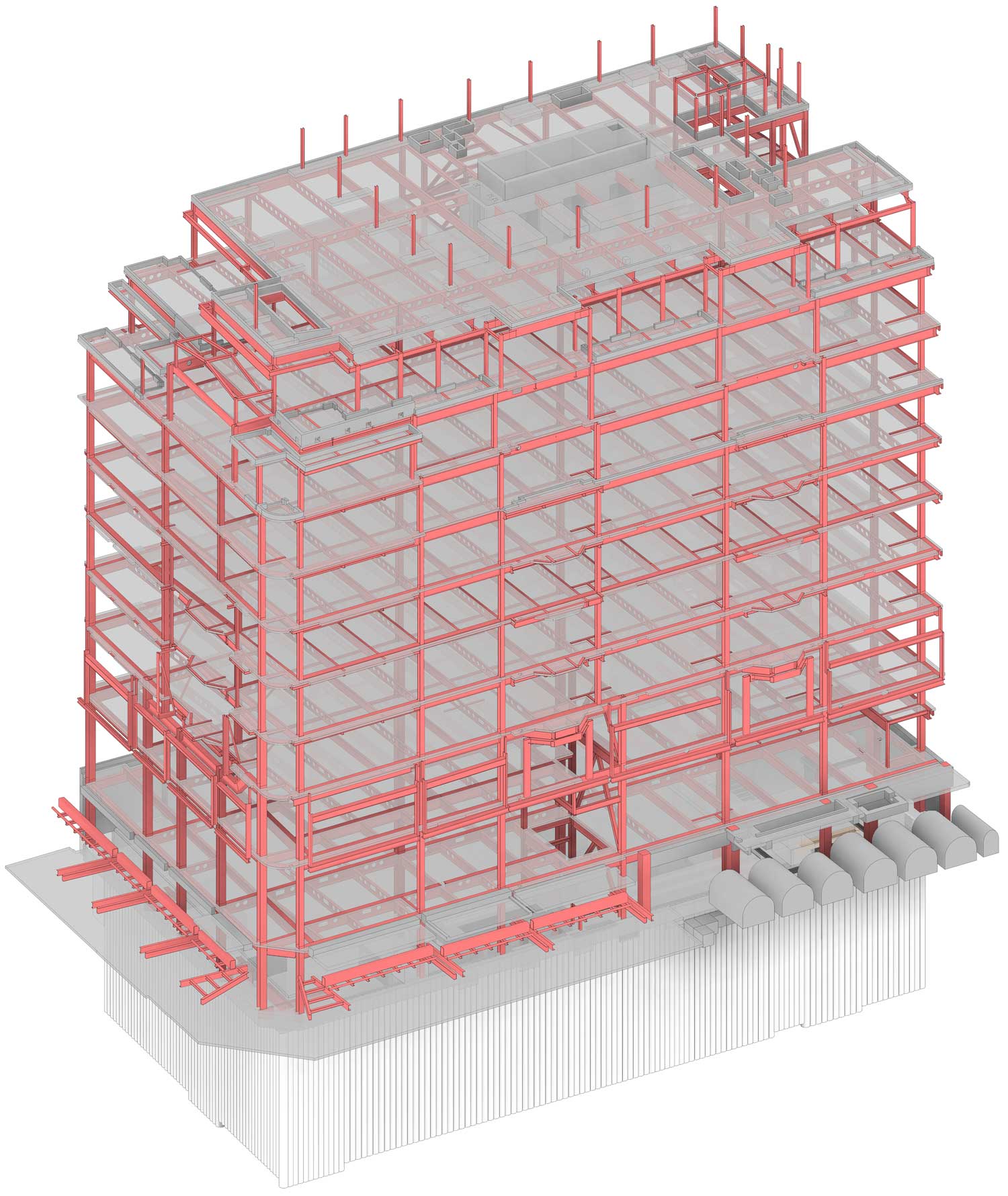 As for the substructure, the basement's upper slab (floor plate) is lowered to allow a greater flexibility for positioning the retail escalators and goods lifts. The foundations are also totally reconstructed, to accommodate the enlarged overall programme, with some existing pavement vaults also assimilated.