Oops! Looks like your browser is out of date. Is this page displaying correctly? If not, try upgrading your browser or use a different one.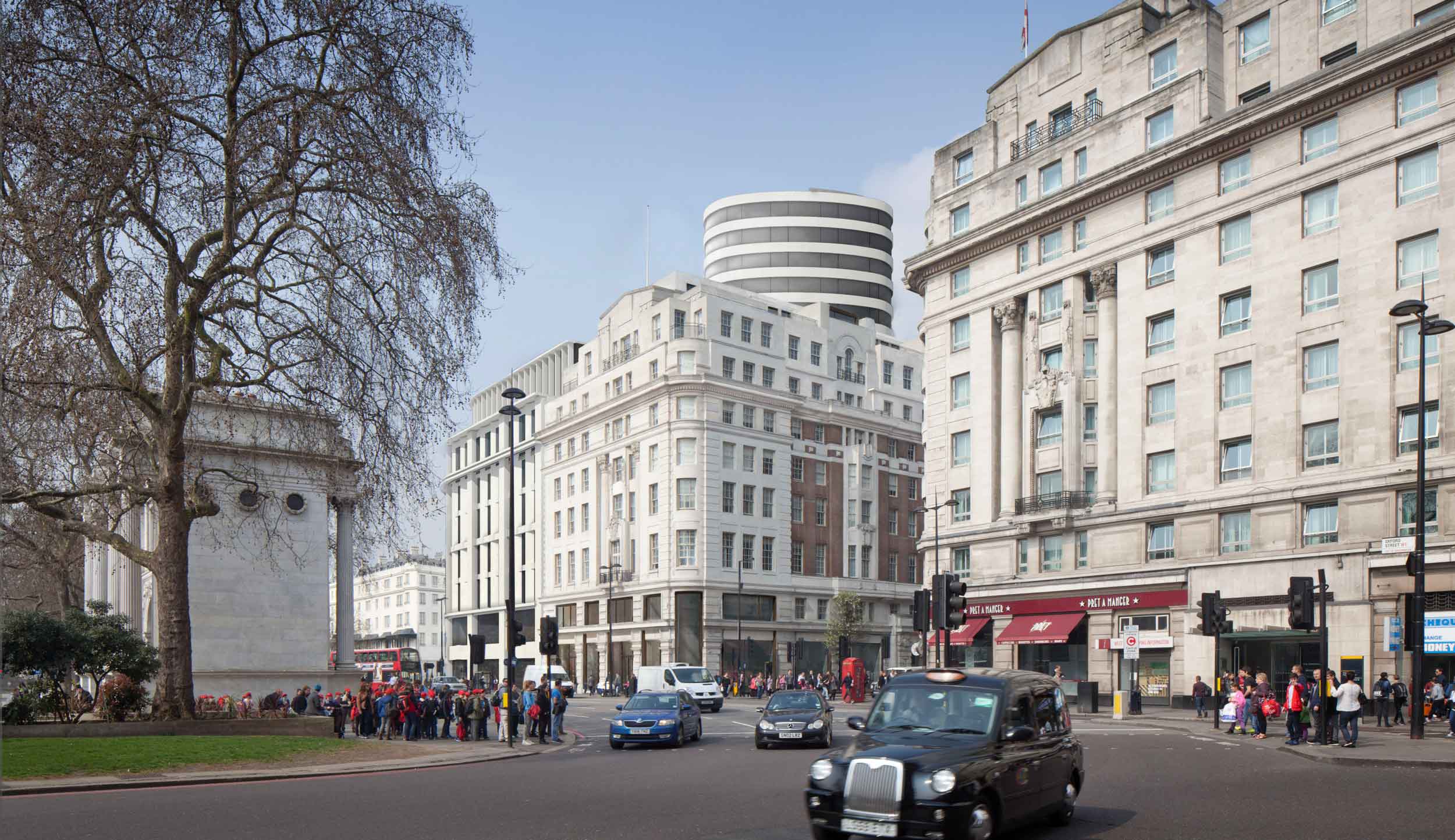 1-4 Marble Arch.
Constructed in the late 1920s, this seven-storey building was originally a residential block with retail on the ground floor, though the upper floors were converted into offices during the 1940s.
Refurbishment and reconfiguration of a 1920s Marble Arch backdrop.
Location
London, United Kingdom
Client
The Portman Estate
Project Value
£43 million
The new design consists of the refurbishment and reconfiguration of its internal structure while retaining the external stone and brick façade that, along with the symmetrical façade of the opposing Cumberland Hotel, provides a striking backdrop for the Grade I-listed Marble Arch.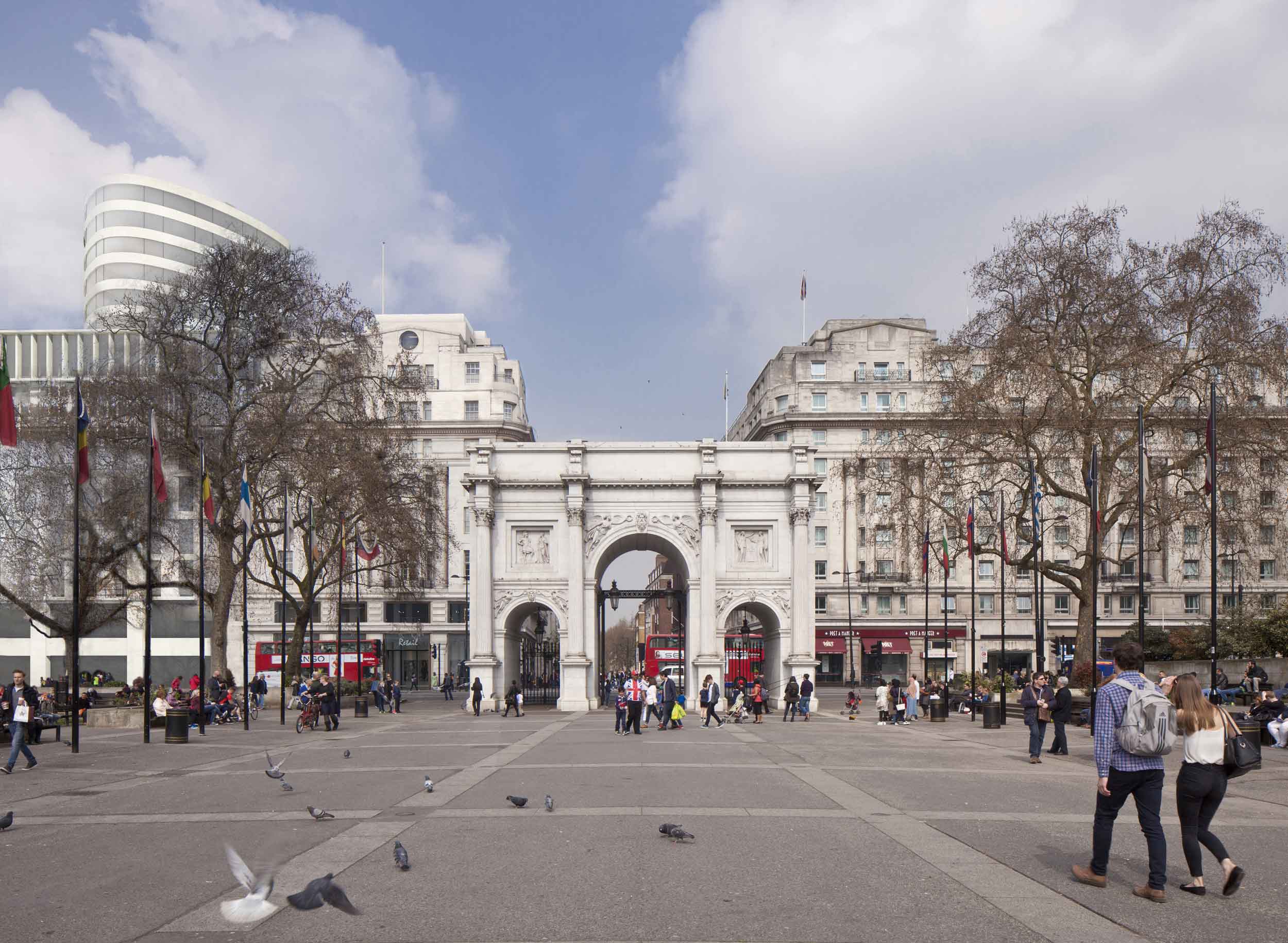 The existing structural frame comprises steel beams and columns encased in concrete or brickwork with clay hollow pot floor slabs. The retained structure will be tied into a new lightweight steel frame and a reinforced concrete core in the north-west corner of the site. Deconstruction is necessary for the installation of the core and infill of the existing lightwell, where a raft foundation will be added to support these new constructions. All of the existing structure inside the retained façade will need to be removed for the new structure, which also includes designs for the construction of an additional ground floor mezzanine, basement level and a further eighth floor to increase the floor area.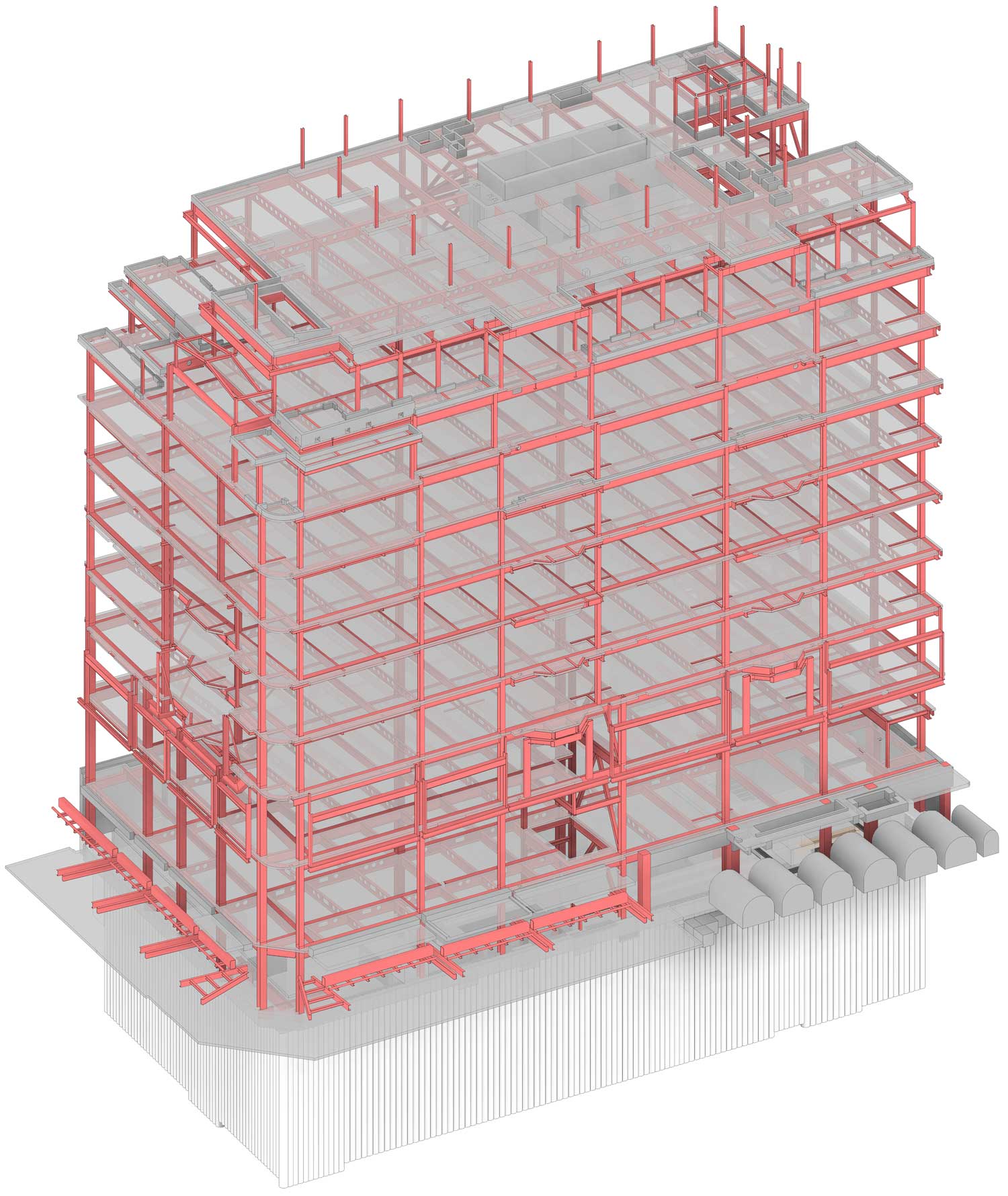 The site is bordered by Cumberland Court to the north and the Odeon Cinema to the west, for which party walls have been identified during investigations. The cinema, owned by Almacantar, has had planning permission approved for a scheme that includes a four-storey basement, so consultation with their project engineer is required to understand any impacts on the 1–4 Marble Arch project.