Oops! Looks like your browser is out of date. Is this page displaying correctly? If not, try upgrading your browser or use a different one.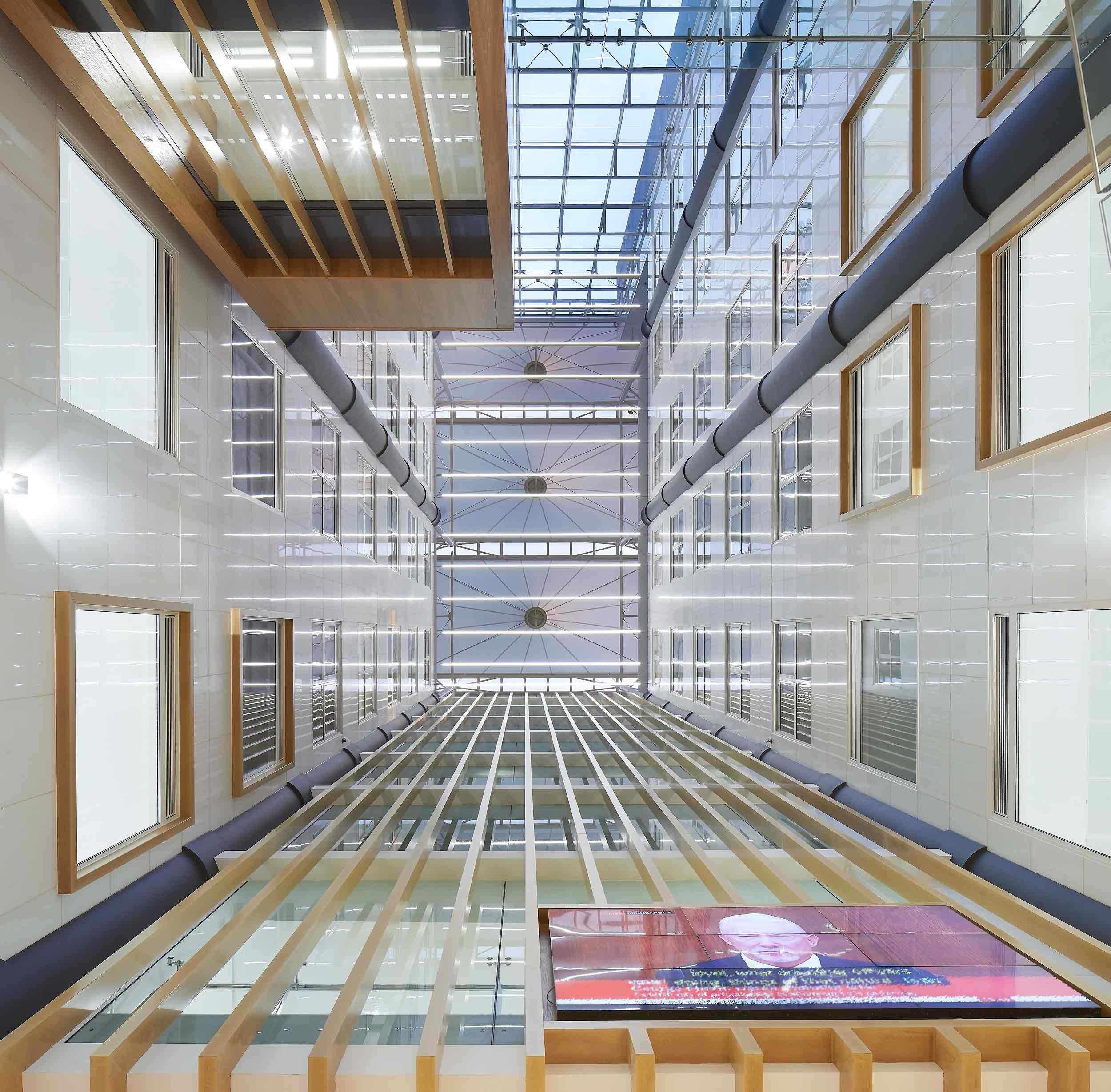 1 City Square.
Leeds joins London and Cambridge as a top-three city nationally for its population of fast-growing companies, and forms a cornerstone of the UK's Northern Powerhouse investment programme. The subtle regeneration of the city's landmark 1 City Square office tower – led by architect TP Bennett for client Catella APAM – now responds to this modern entrepreneurial energy.
Through sensitive retrofit, an existing late-1990s office building is realigned to serve the business models and carbon imperatives of the 21st century.
Client
Catella APAM (property manager), acting on behalf of Britannia Invest
Project Value
ca. £ 8 million
The existing, 12-storey office tower presides over Leeds' prestigious City Square, which is arguably the city's most important civic space and urban confluence. The square provides direct access to the massive Leeds railway station, and forms the principal intersection between the city's CBD, central retail precinct and bustling West End. The project noteably stands among many important Grade II- and II*-listed works of architecture including the Victorian-era Majestic cinema, the art-deco Queens Hotel, the classical-style General Post Office building, and the 'Mill Hill Chapel' church.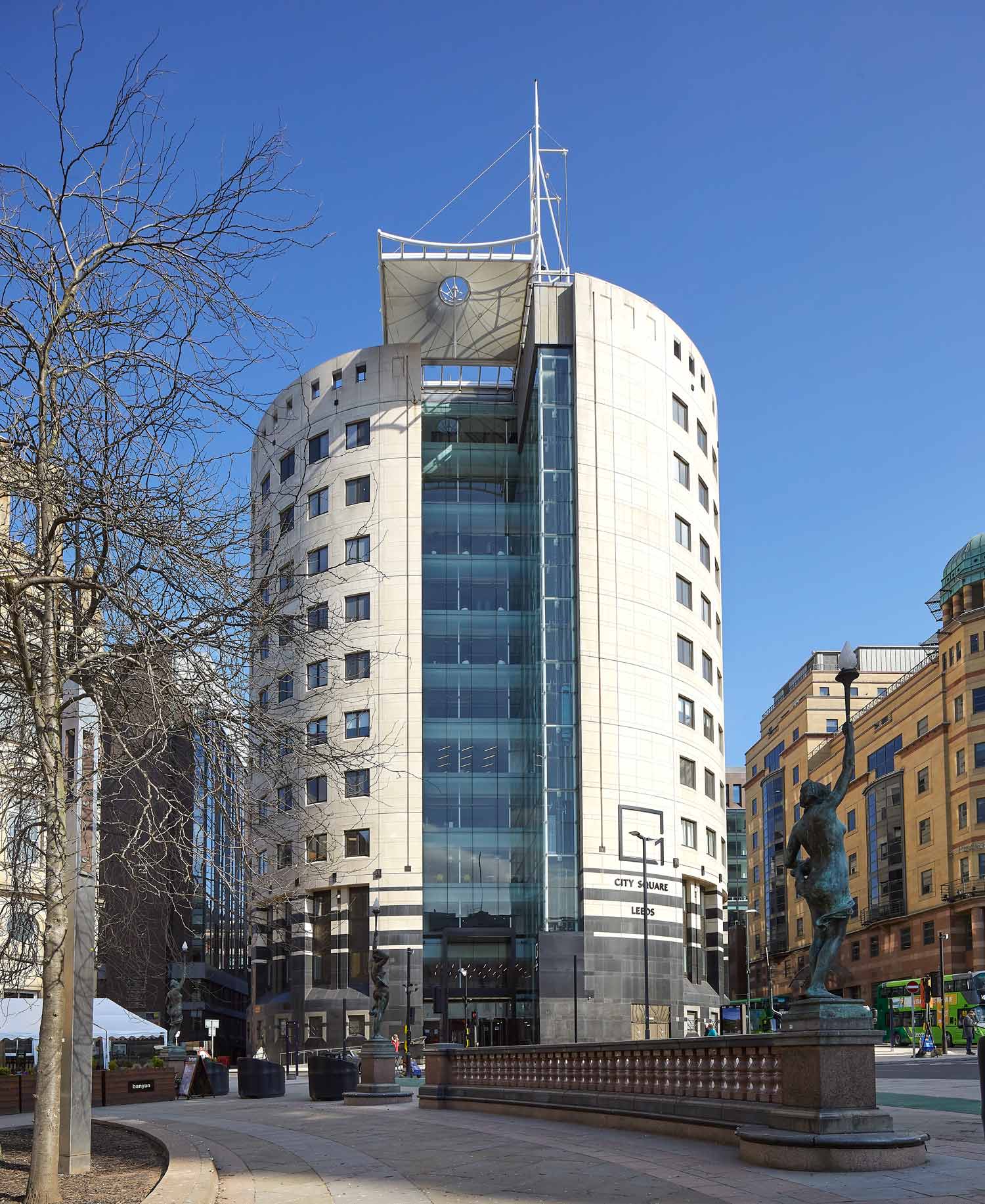 AKT II has provided the structural design for the refurbishment and reconfiguration of all shared facilities, including for the expansion of the core-located shared facilities on each leasable floor. Throughout, our strategy centres on unlocking latent potential within the existing structure, so as to accommodate all interventions without any need for strengthening of existing columns nor foundations.
The structural works centre on the reconfiguration and modernisation of the full-height atrium space to become a new 'town hall' event space and forum. A new bleacher staircase spans from the ground to first floors, while a new two-storey entrance pod houses the new reception facility. A new lift meanwhile provides access from the entrance area up to the second floor. The atrium's internal glazing and cladding are updated, complete with new timber elements, while large new feature-lighting units are suspended high above the space, at roof level. Existing external canopies at the ground at roof levels are also upgraded this modern entrepreneurial energy. Through a sensitive retrofit, this existing late-1990s office building is now realigned to serve the business models and carbon imperatives of the 21st century.