Oops! Looks like your browser is out of date. Is this page displaying correctly? If not, try upgrading your browser or use a different one.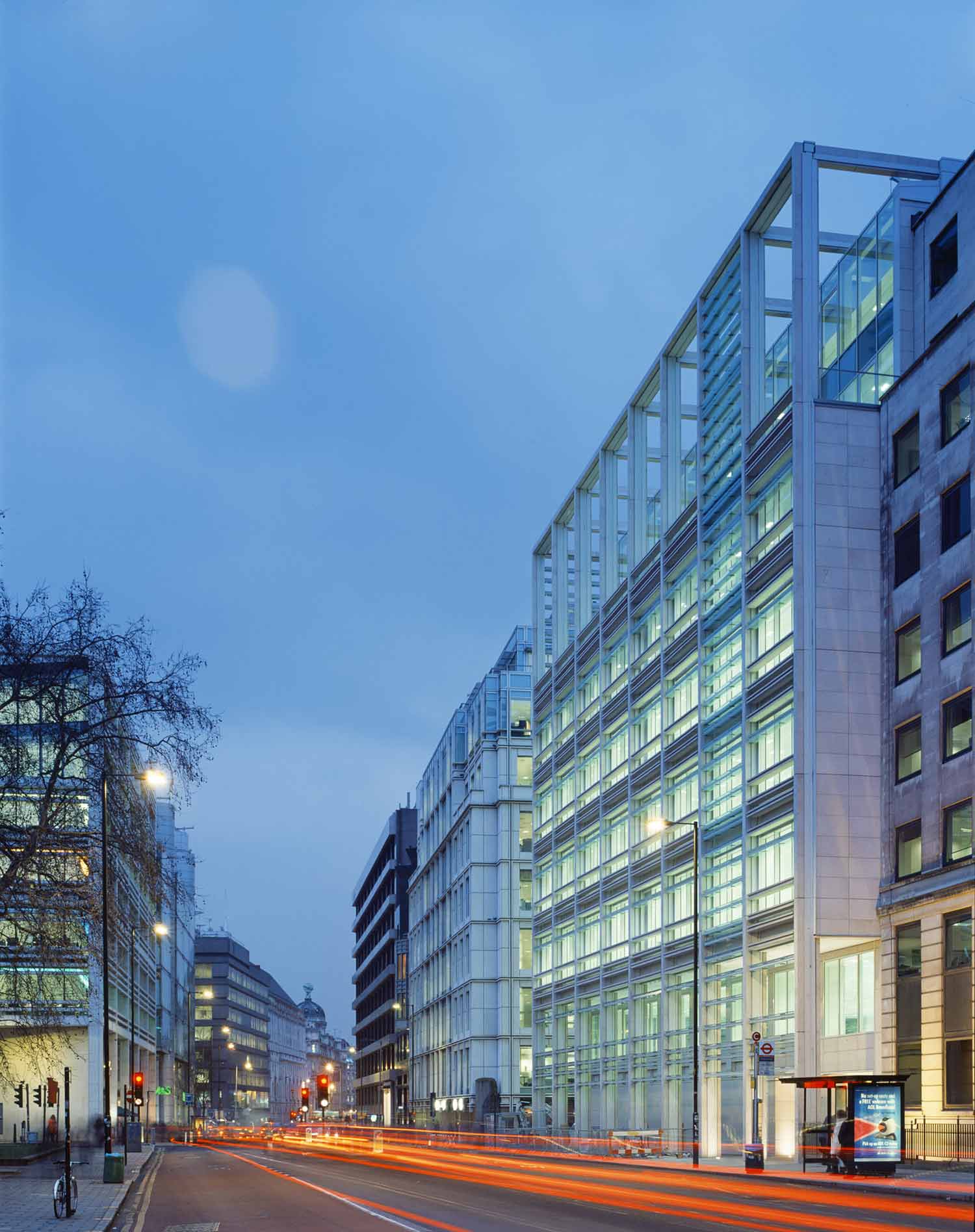 1 Finsbury Square.
Royal Bank of Scotland's speculative commercial building in the heart of London follows the profile of surrounding offices in its structure but prominent louvered cladding sets it apart, with stone columns reaching out onto the pavement to create an elegant colonnade.
A speculative commercial building with prominent louvered cladding
Client
Royal Bank of Scotland
Architect
Horden Cherry Lee
Project Value
£14.5 million
Built on the site of a demolished 1950s block, the project came with the complications of an urban, constrained location. Close to a Roman road, archaeological teams oversaw the early stages of construction. Mains and services, including fibre optics, ran along the pavement close to the site boundary and Network Rail and Northern line tube tunnels cut underneath Finsbury Square. We confirmed through liaison with the rail companies that our proposed design would not impose any undue loads, and we took extra measures to avoid services by stepping our foundations back from the boundary.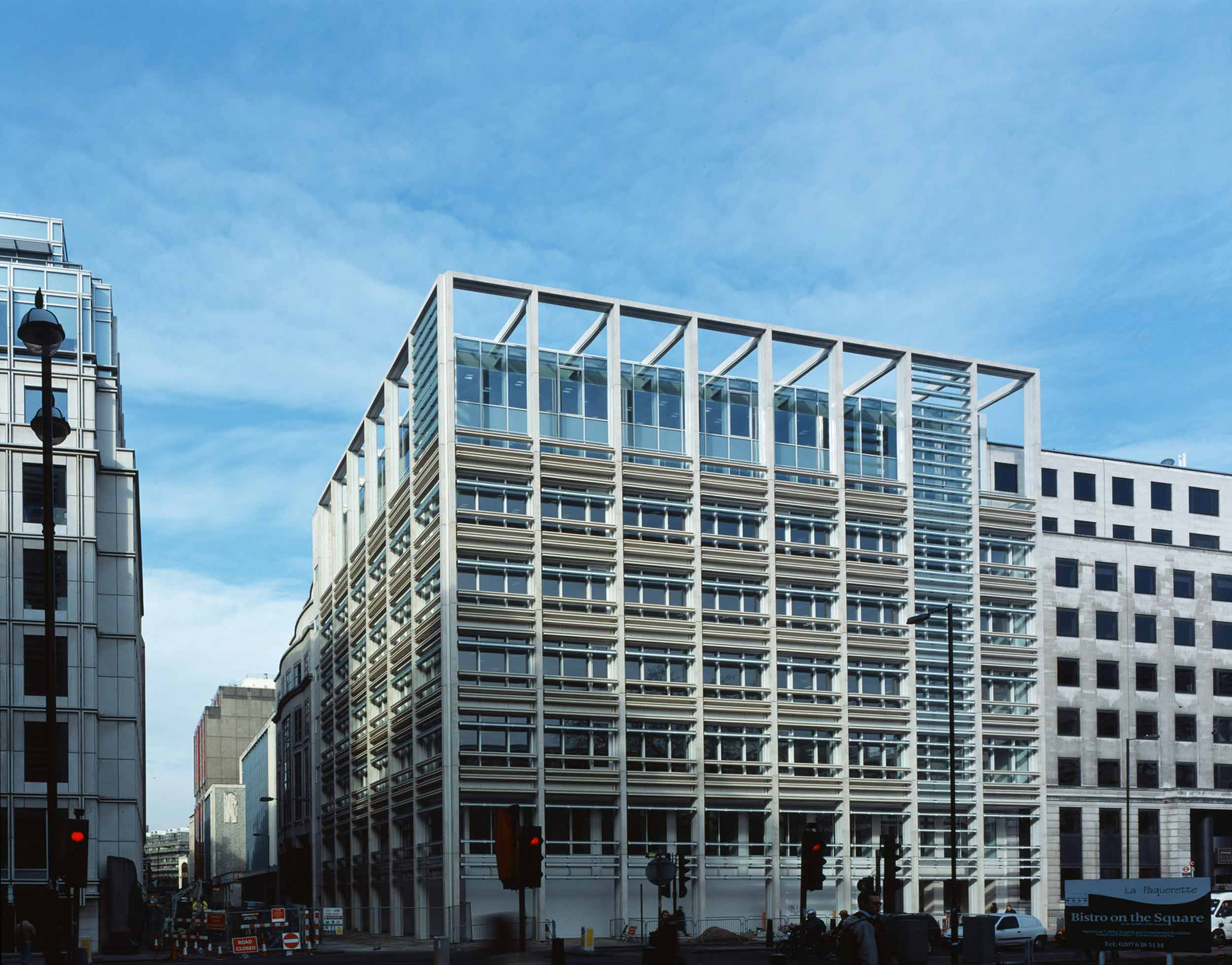 The majority of the superstructure was exposed by the cladding system, with thin stone columns running alongside glazing. Since we did not have a concrete core, we used braced frames for lateral stability, positioned close to the edge of the side and rear elevations to maximise the lever arms.
Flexibility was paramount, since the use of the building was not yet known, so the architect was keen to introduce column-free spaces. The structure below second floor level was concrete frame and required some central columns, but in the steel frame structure above the system chosen resulted in only peripheral columns and some adjacent to the core.
We used lightweight cellform steel beams to span the full 15 m depth of the building. These perforated beams also allowed us to run services within a reduced floor zone, thus adding to the height and feeling of space in the offices. We also implemented transfer structures to realise the architect's vision of both the ground floor walkway and the inset sixth floor.