Oops! Looks like your browser is out of date. Is this page displaying correctly? If not, try upgrading your browser or use a different one.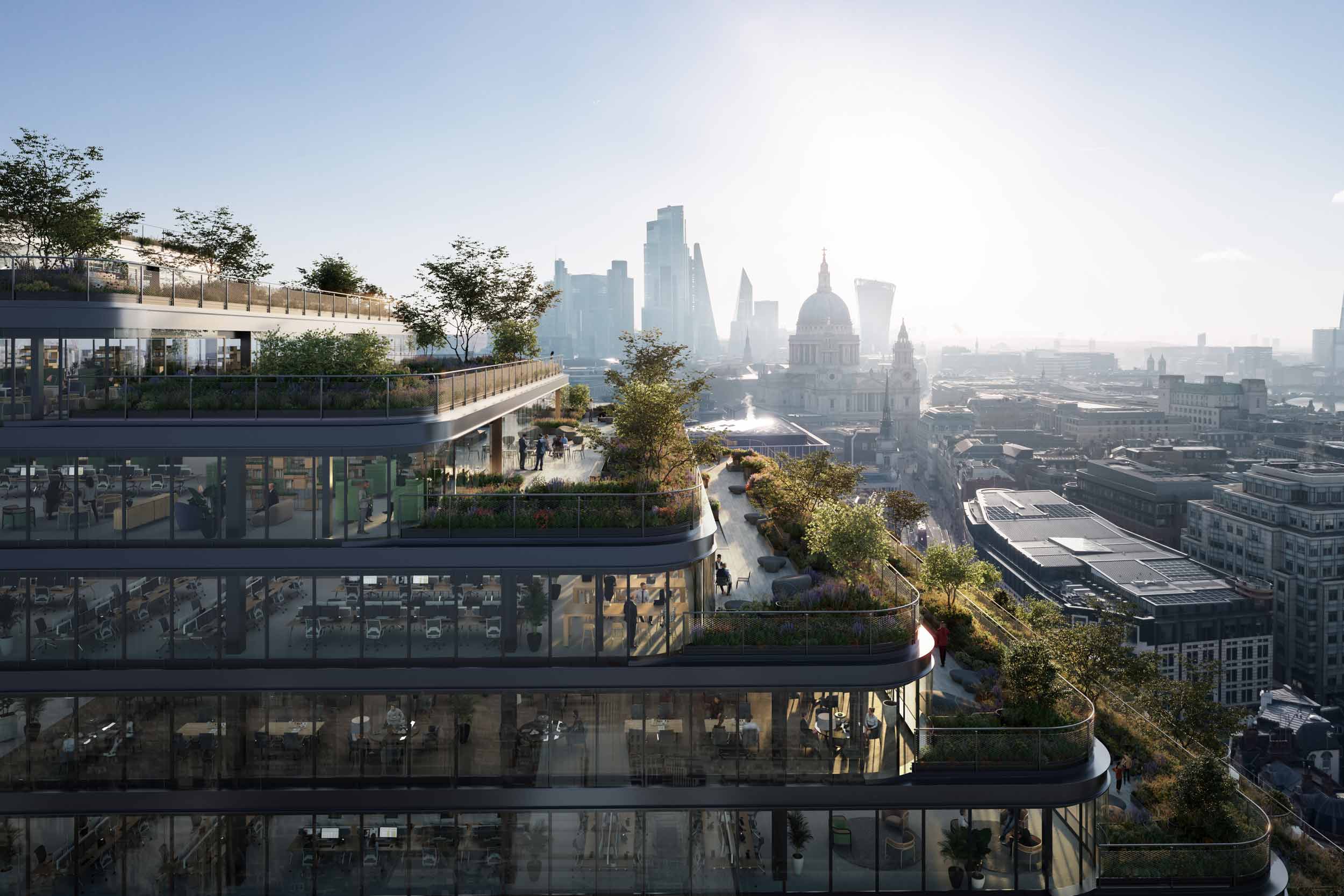 120 Fleet Street.
In London's world-famous newspaper avenue, the landmark Grade II*-listed Daily Express Building is restored and complemented with an expansive new 'homage' volume. The design is led by Bjarke Ingels Group for developer CO—RE, and embraces the 1930s icon as a historic Fleet Street frontage.
London's landmark Grade II*-listed Daily Express Building is restored and complemented with a new 'homage' high-rise volume.
Location
London, United Kingdom
Client
Chinese Real Estate Ltd (developer)
CO—RE (design manager)
Architect
Bjarke Ingels Group (BIG)
Project Value
confidential
Span
50,550 m2 (office space)
1,700 m2 (retail)
The project principally delivers modern office and retail spaces that respond to the new, post-pandemic spatial requirements. The historic building is re-fitted to become flexible workspace, with some new public exhibition areas throughout the ground floor, together with a new upper storey that adds a rooftop public 'pocket park'. The new, adjacent volume meanwhile starts with an equal frontage and then rises to 21 storeys at the site's rear – where the surrounding townscape is taller – to provide expansive, open-plan workspace, with numerous landscaped terraces.
Concurrently, some new public passageways are introduced for pedestrian permeability through the site, with lots of new retail. And these new 'streets' additionally now return the 1930s building to once again be a standalone work of architecture.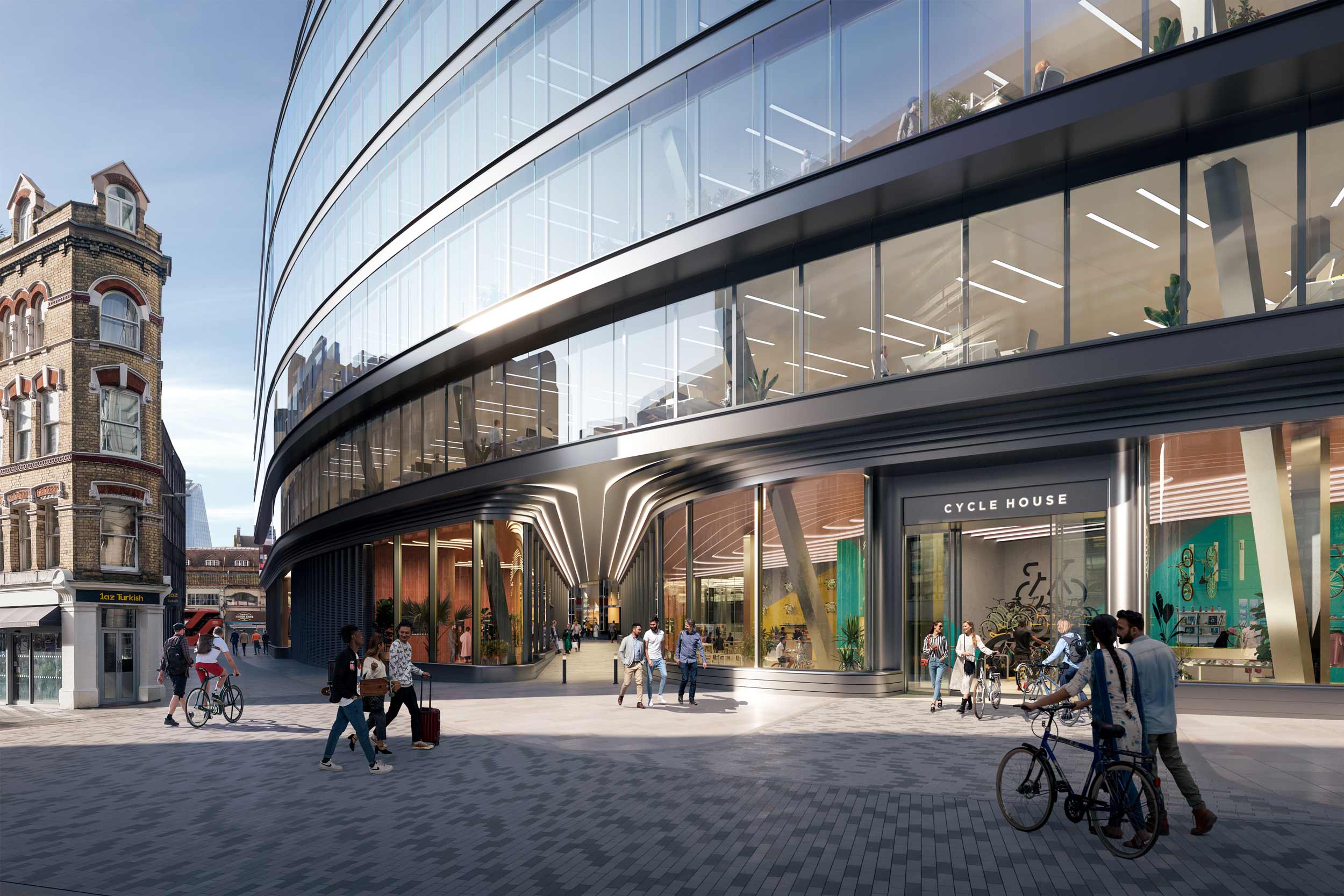 The new massing has been carefully refined with input from the planning consultations, and with microclimate advice (for pedestrian and occupant comfort) from AKT II's in-house bioclimatic team. The development's overall height is controlled to preserve the local sightlines, including the existing views to the nearby St. Brides Church, while the stepped terraces themselves offer dramatic views of London's skyline. Some gentle oversailing, throughout several elevations, helps to maximise the functional floor area, while the eastern elevation conversely slopes inward, for greater daylighting to the surrounding streets.
Altogether, this results in a sculptural, slanting architectural form, and this is all achieved by simply 'raking' (inclining) the perimeter columns, which saves over 1,100 tonnes of steel when compared with the notional, traditional 'transfer beam' solution.
Some existing foundations and basement structures, which remain from the site's former River Court building, are also re-used within the new design. Additional foundations are simply added progressively, towards the site's rear, to support the increased massing. And this again saves a notional 35% of embodied carbon within the below-ground construction.