Oops! Looks like your browser is out of date. Is this page displaying correctly? If not, try upgrading your browser or use a different one.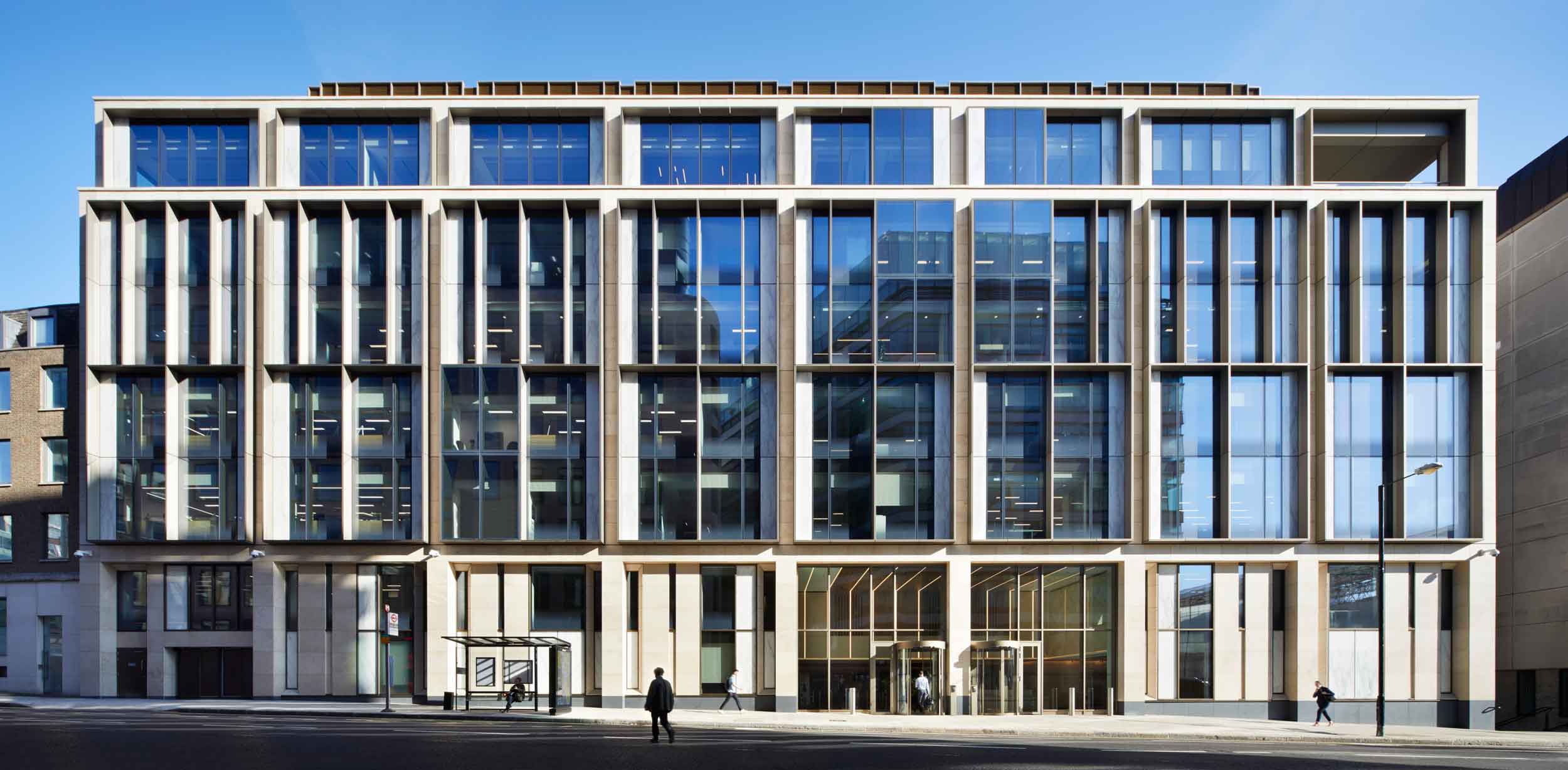 17 Charterhouse Street.
Hatton Garden has long been the heart of London's jewellery community. The international mining company Anglo American, along with its diamond subsidiary De Beers, is maintaining its presence in the area with this new corporate headquarters facility. AKT II has designed the building's envelope in collaboration with MCM Architecture.
A part-refurbished, high-end headquarters in a historic area of central London.
Location
London, United Kingdom
Client
Anglo American De Beers
Architect
MCM Architecture
At 17 Charterhouse Street, the seven-storey workspace building reuses much of the site's existing structure as well as portions of the existing envelope, while the adjoined St Andrew's House (which is Grade II listed) is also integrated. Although, it's a sensitive urban redevelopment that requires a fine-tuned approach to the various refurbishment and new-build elements.
In total, AKT II's envelope design dynamically applies eleven different façade typologies to achieve the required architectural performance. Many unique elements are incorporated. The façade is principally made with curtain walling for transparency and operability, together with stone cladding for aesthetics and durability.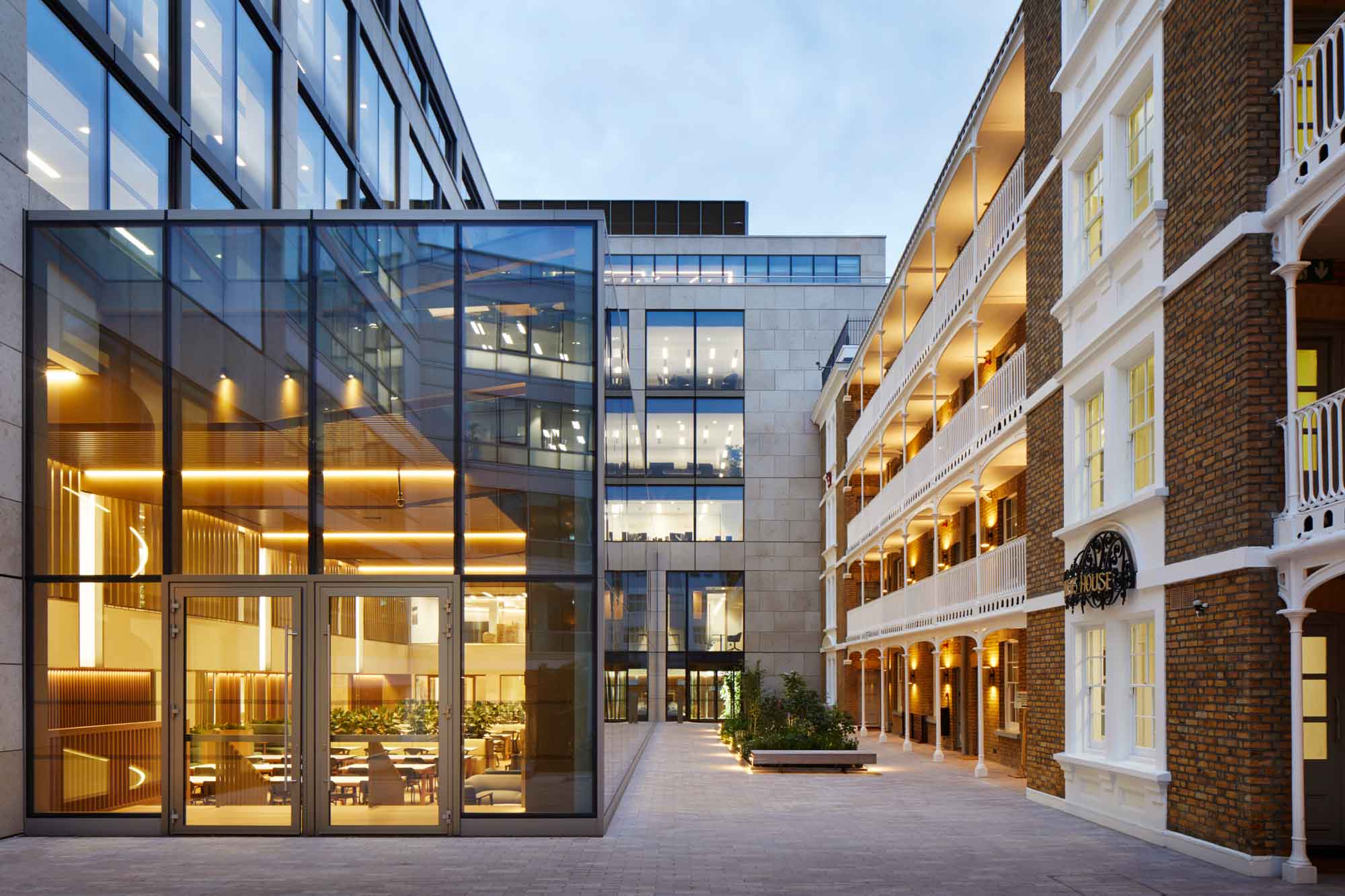 At ground level, the building is clad with granite and Portland stone, together with the site's retained stone material, for a natural feel. A double-height main-entrance area is also provided. The envelope across the upper floors is then made with a customised, unitised curtain-wall with glazing on projecting and recessed planes; rainscreen cladding, and projecting fins with a bronzed finish, are integrated for weatherproofing and solar control. And at the fifth and sixth floors, the façade recedes to create new outdoor terraces, with a mix of glazed and opaque elements that balance the required transparency and thermal performance.
A new pavilion structure is also introduced in the courtyard. It's enclosed with flush glazing across the walls and roof, which is supported on slim architectural-steel portal frames.