Oops! Looks like your browser is out of date. Is this page displaying correctly? If not, try upgrading your browser or use a different one.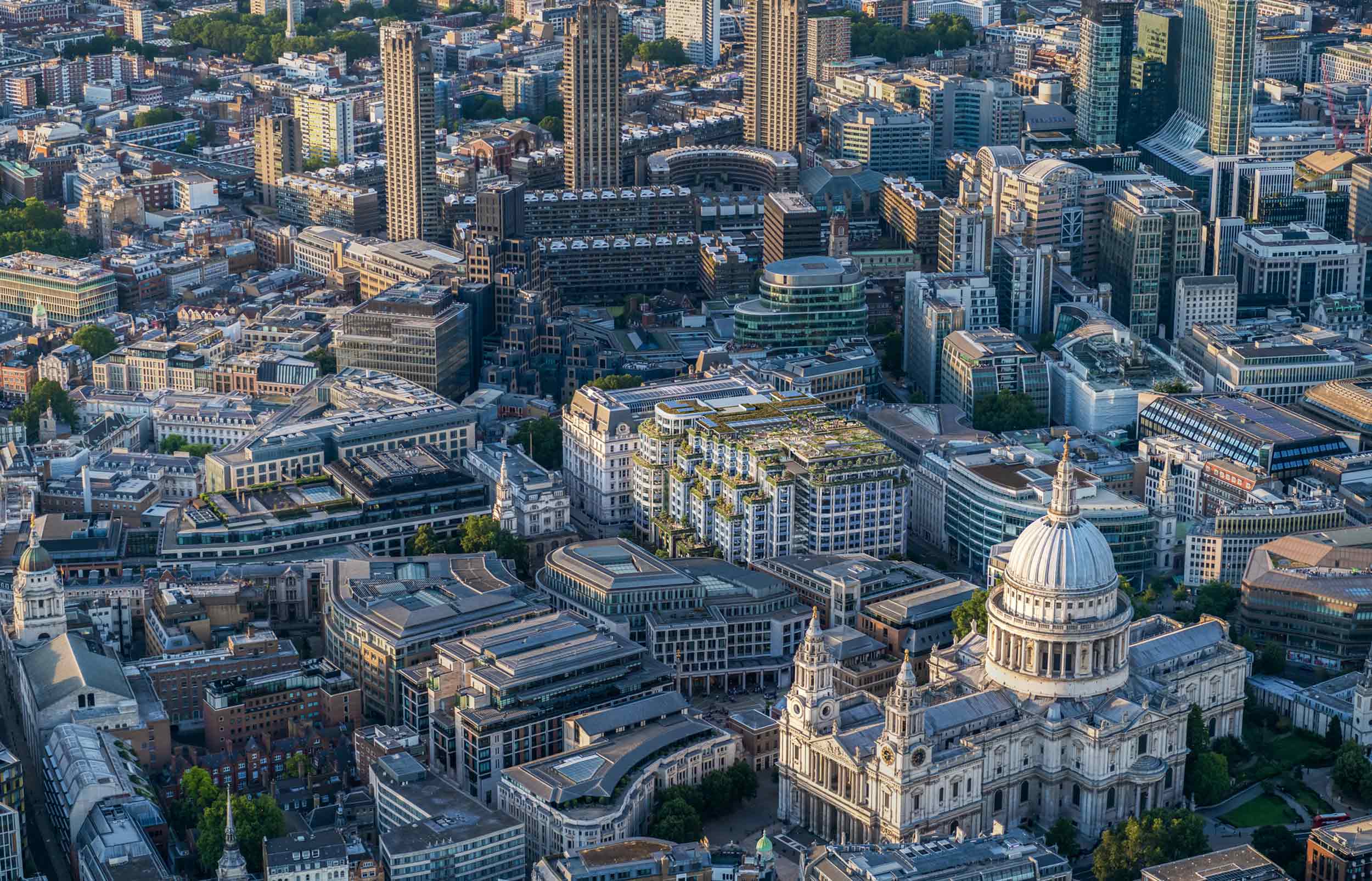 81 Newgate Street.
In central London, Pella Real Estate Partners is transforming the former BT Centre – an outdated 1980s office block – to create a modern mixed-use development. KPF's new, stepped massing enhances the local St Paul's Heights views, while providing enlarged office floor plates and plentiful outside areas, altogether expanding the accommodation from 47,900 to 75,300 square metres.
Transformation of the former BT Centre next to London's St Paul's Cathedral
Client
Pella Real Estate Partners
Project Value
confidential
Served by the St Paul's underground station and bus routes, a new public retail and leisure 'street' is introduced through the site, reflecting the City of London's 24/7 vision with a gateway destination to the nearby Culture Mile. KPF's design introduces an expansive public rooftop terrace, with a restaurant, wildflower meadow and seating, offers spectacular views of St Paul's Cathedral.
On 81 Newgate Street, AKT II has retained the existing structural frame – speeding up the programme and minimising embodied carbon – while opening up ground-level permeability, and in-filling the former courtyard's upper levels to provide the expanded office floor plates. The former Block C is demolished, with transfer structures added for the new stepped massing to King Edward Street. Three cores are removed and replaced, and a fourth core is adjusted, together serving the expanded accommodation, while the internal column density is also reduced to promote spatial flexibility and adaptability. The existing basement has also been expanded, amidst site conditions including St Paul's TfL infrastructure, UKPN power cables, BT tele­communi­cations tunnels, archaeological considerations, and St Paul's depths restrictions.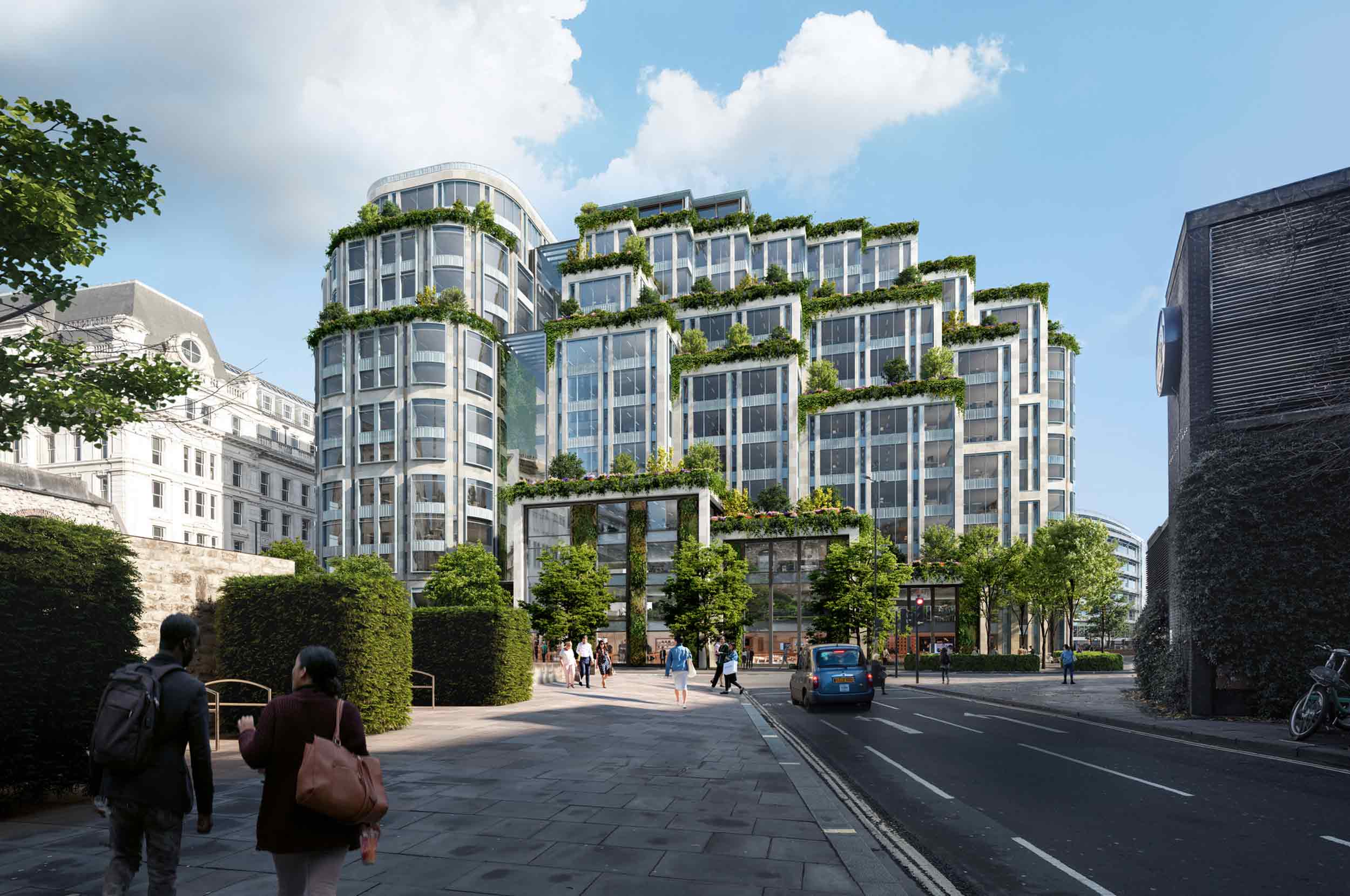 This modular, retro-first approach resolves the architectural proposals and structural requirements while improving the building's environmental performance and minimising the project's environmental and urban impact, saving up to three years of demolition and construction. All materials are specified to minimise embodied carbon, with zero waste to landfill.
Targeting BREEAM Excellent and WELL Gold, the building aspires to become London's first, net-zero-carbon-enabled office development, aiming to be 'Paris 2050 proof' by 2024. The team achieved planning approval with unanimous consent from the City of London in June 2020.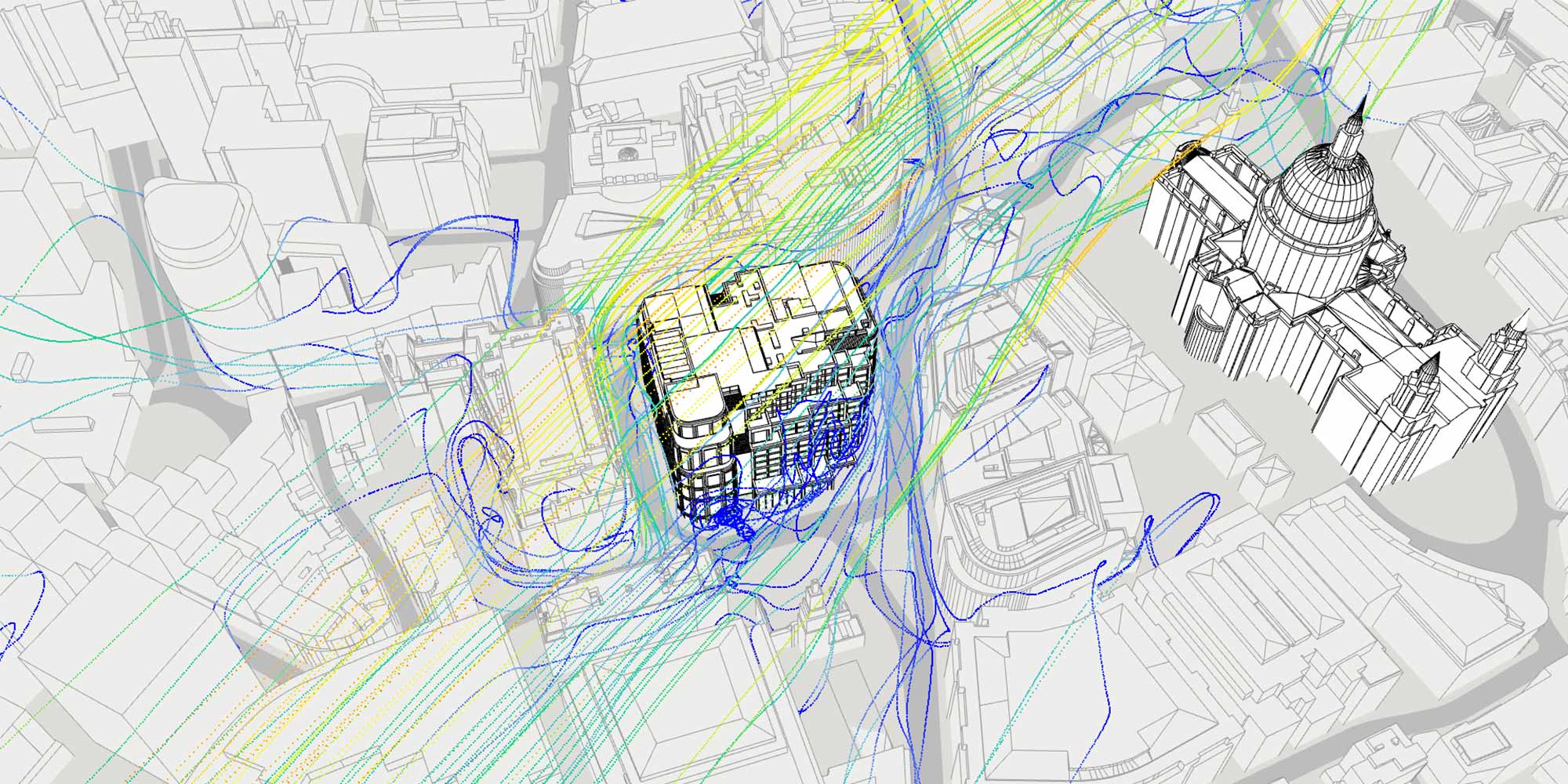 81 Newgate Street – bioclimatic design.
AKT II's bioclimatic team worked with the architect to ensure that all outdoor public spaces at the pedestrian, terrace and roof levels are comfortable and safe – as mandated by the City of London's strict guidelines. The initial wind assessment revealed that some upper outdoor areas may be too windy for extended use, and so AKT II assessed various mitigation strategies using computational fluid dynamics (CFD) modelling. Our modelling considered 35 million nodes, with 2,000 iterations for each of 36 wind directions, applying local weather-station data to weight the assessment for the King Edward Street site.
This analysis showed that a simple adjustment of perimeter balustrade height would calm the winds enough to make all areas comfortable for extended use. To make these complex CFD findings accessible for the client, AKT II presented a simple table showing the percentage usability increase for each of the 22 outdoor areas. Wind-tunnel technology is not yet suited to differentiating such small architectural details, and AKT II's CFD expertise proved crucial in identifying that this simple revision would greatly increase the project's functionality, planning adherence and commercial performance.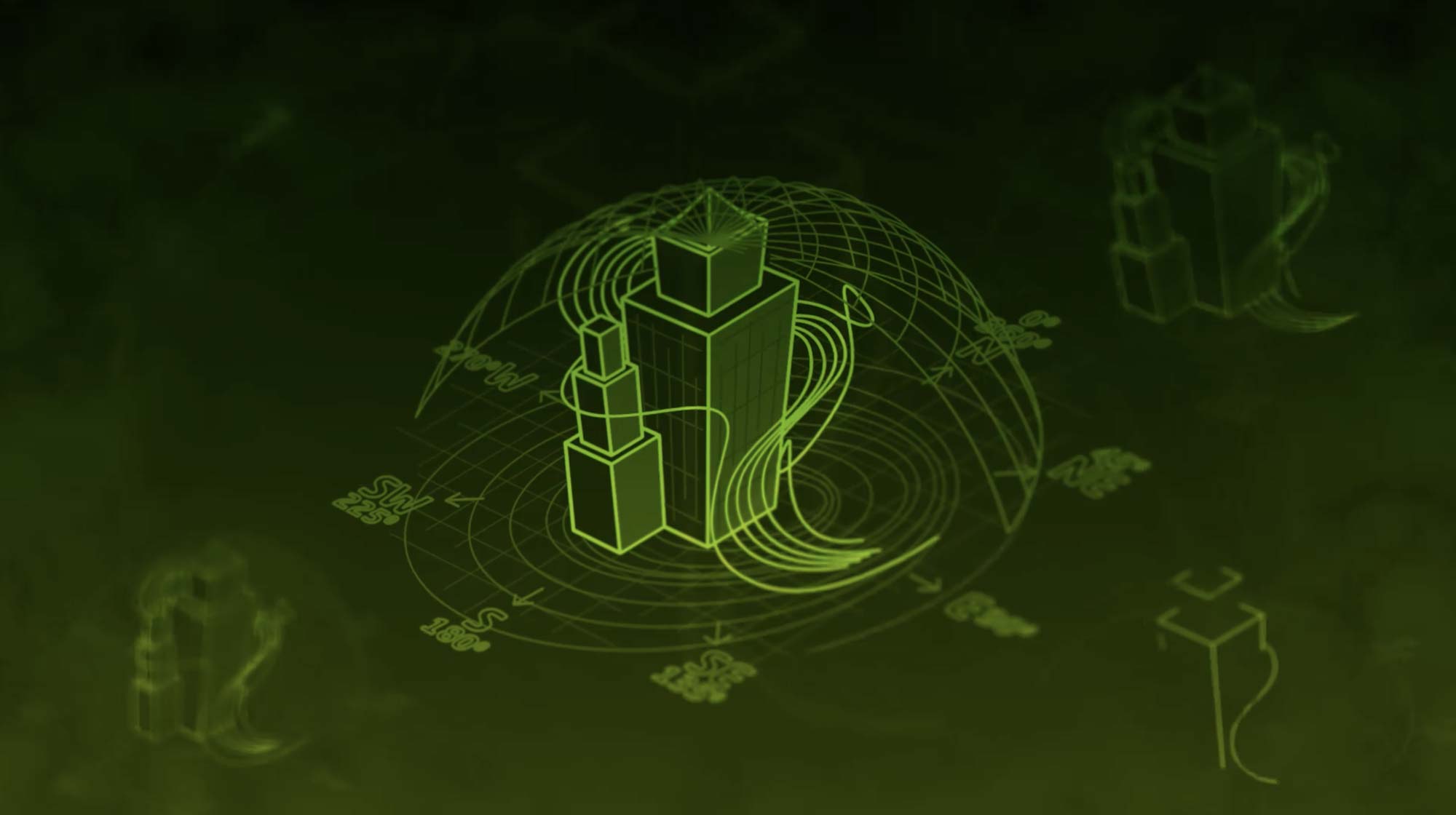 Bioclimatic services.
To meet the strict planning guidelines for this project, the involvement of our Bioclimatic team was pivotal. We offer a wide range of bioclimatic services, such as wind engineering or thermal and glare analysis, from masterplan down to detail level.
Explore our bioclimatic services