Oops! Looks like your browser is out of date. Is this page displaying correctly? If not, try upgrading your browser or use a different one.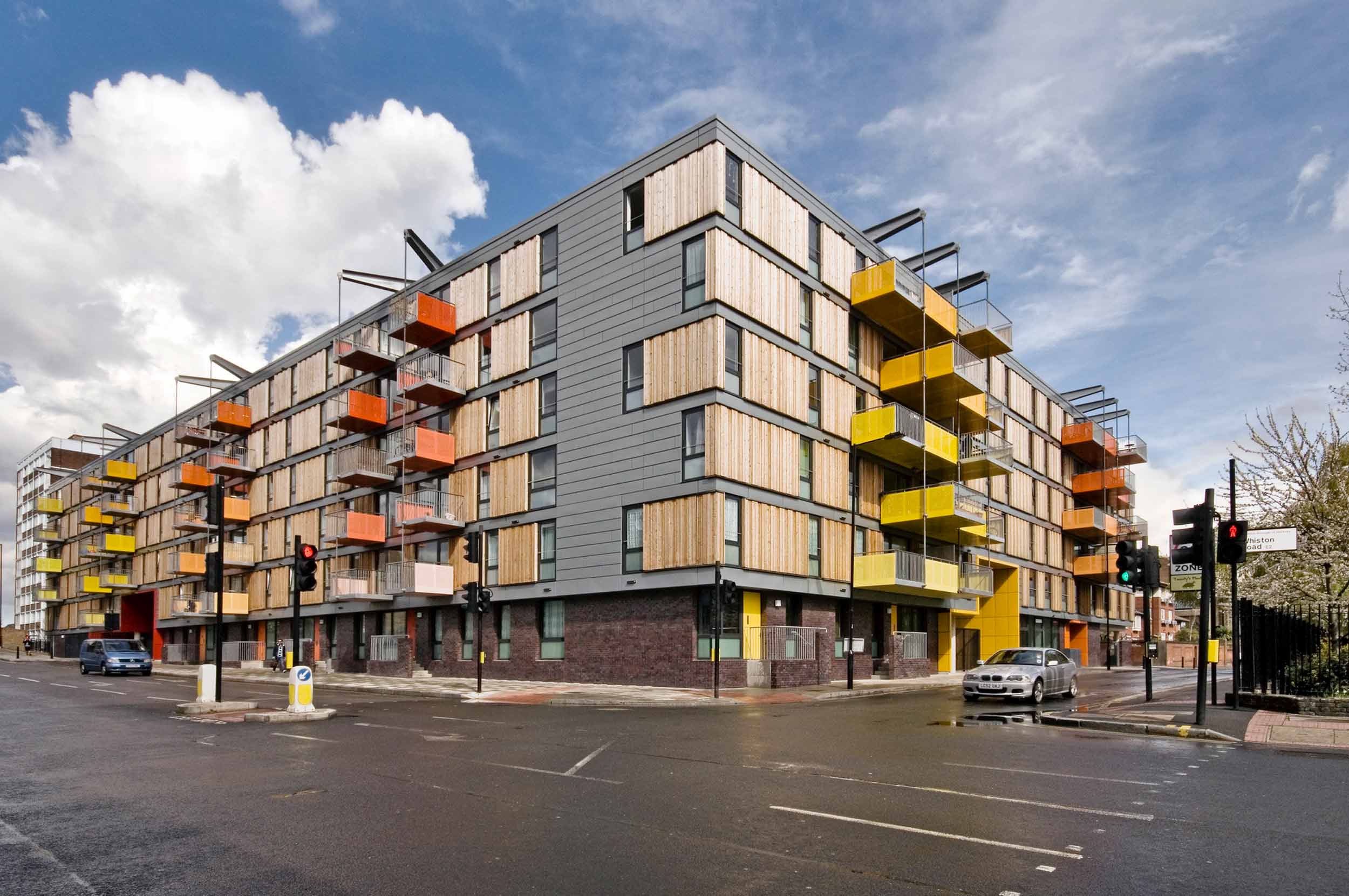 Adelaide Wharf.
With its bright architectural palette and generous hung balconies, this mixed tenure residential scheme draws attention to its differences whilst complementing the surrounding industrial landscape in Hackney. As part of the London Wide Initiative, the development aimed to substantially increase affordable homes through regeneration of an abandoned site.
A colourful apartment block with an industrial form in a canal-side location
Project Value
£22 million
Working alongside architect AHMM we developed this innovative scheme comprising 74 private market flats, 41 for key workers and 33 social rented. In the initial stages, the team spent a year carrying out a study of accommodation for key workers in London, considering structural options which kept a simple, standard grid but taking into account a range of internal layouts. Adaptability, costs and a variety of cladding systems were all compared, and Adelaide Wharf was the first project to be delivered as a result of this.
Surprisingly, initial geotechnical investigations indicated minimal contamination in the surface soils and underlying river terrace gravels below this industrial brownfield site. This allowed us to design VCC piles, chosen to minimise the spoil, though an old canal inlet was later uncovered which required some local adaptations.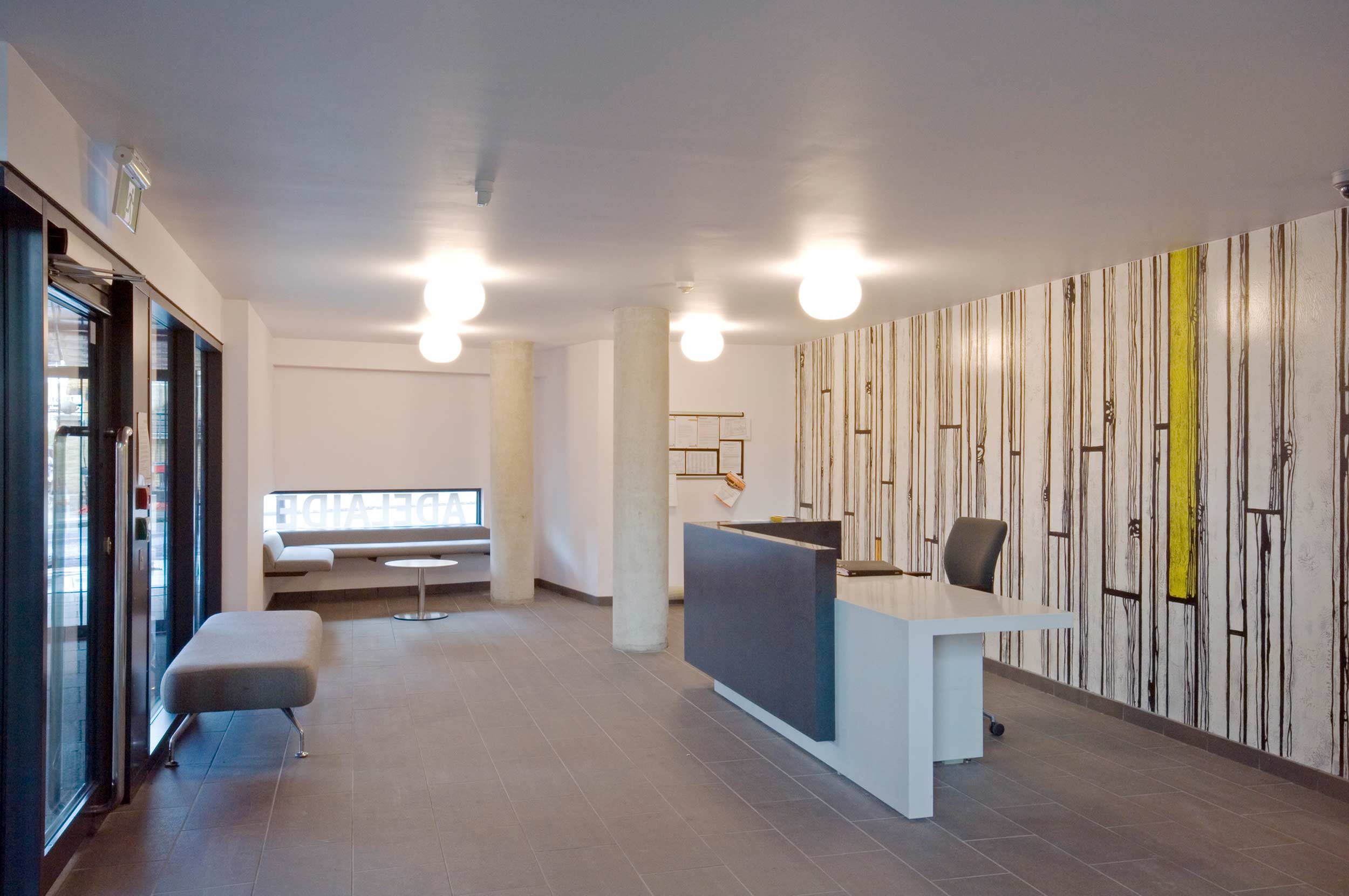 The contractors were incorporated into the design team in a unique management structure which allowed us to analyse the benefits of each type of construction while forming the concepts. Working alongside Lendlease, we provided a U-shaped concrete framed block with two vertical cores to maximise lateral stability.
A short programme called for rapid construction techniques; we adopted in-house BAMTEC designing and scheduling, using bespoke analysis software to speed up the process of floor slab construction. Our close relationship with the contractors also provided links with the supply chain, which we could use to directly inform construction. We developed a system which enabled the hung steel balconies to be supported on the cladding panels, avoiding thermal break details in the structural design.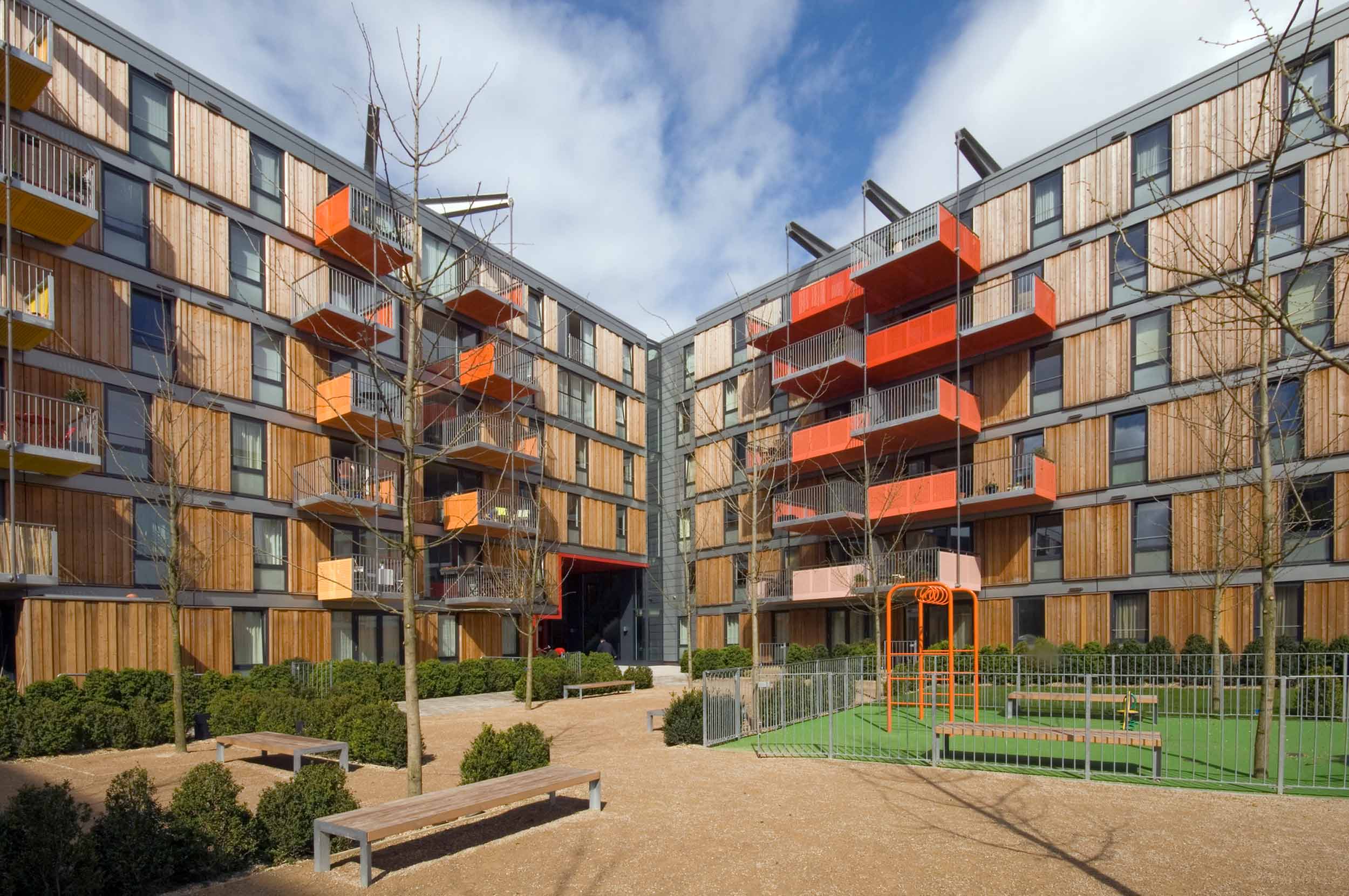 Awards.
2009 Civic Trust Award
2009 Building Award – Housing Project of the Year
2008 RIBA Award
2008 RIBA National Award
2008 Housing Design Award
2008 Building for Life Award
2008 World Architecture Festival – Highly Commended
2008 Hackney Design Award