Oops! Looks like your browser is out of date. Is this page displaying correctly? If not, try upgrading your browser or use a different one.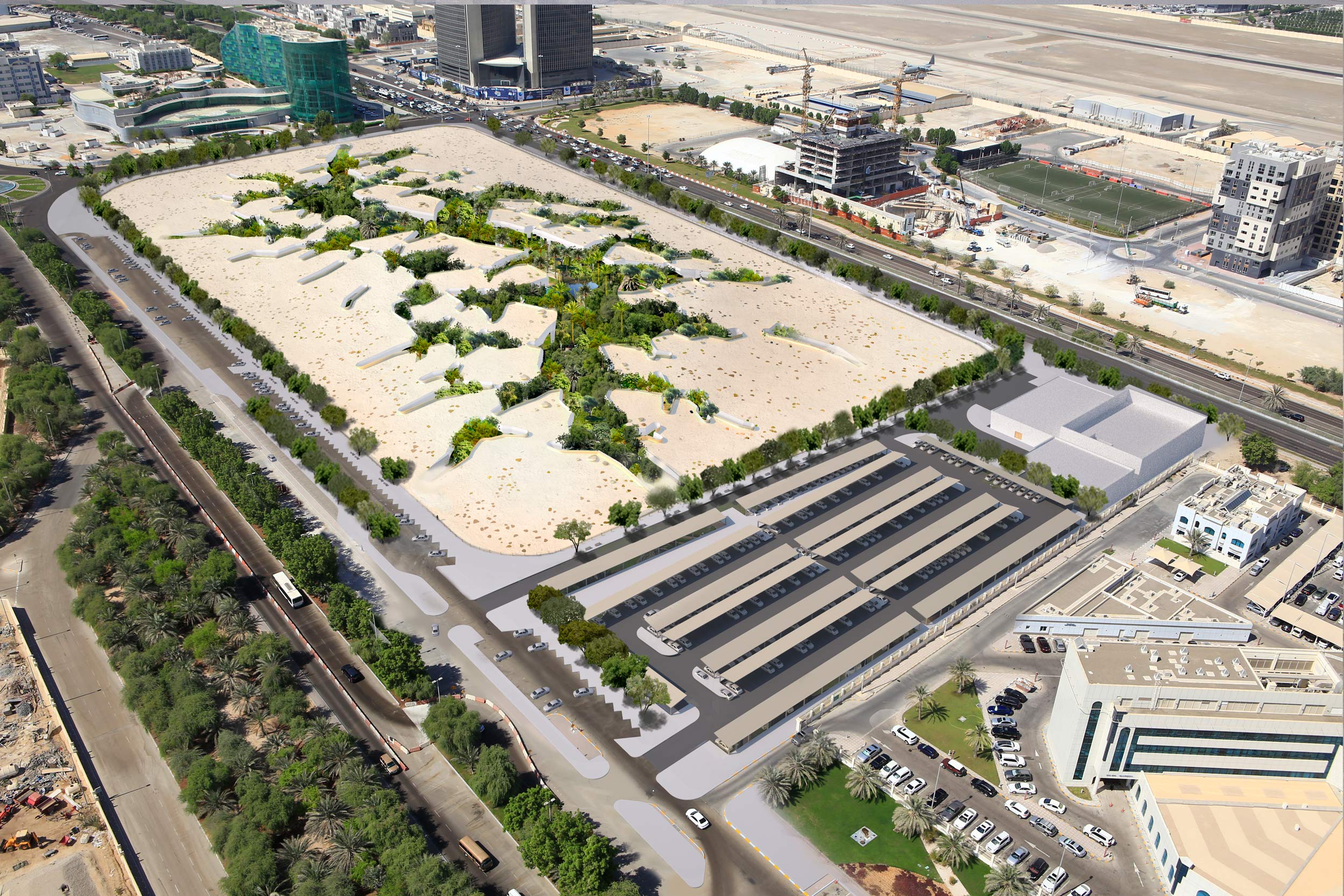 Al Fayah Park.
In this exciting project in Abu Dhabi, we are teaming up with world-famous designer Thomas Heatherwick to create a unique urban oasis packed with facilities based around the themes of 'Food, Body and Mind'. The brief is to make this available to local residents in this thriving tourist destination, as well as attracting visitors.
A unique urban oasis designed around the concept of a 'traditional English park'
Architect
Heatherwick Studio
Project Value
confidential
The man-made oasis will be situated in the Grand Mosque district of the city on a rectangular, 14.2 ha site designed around the concept of a traditional English park. The park currently provides activity areas and some greenery, but its unvaried topography is out of keeping with the surrounding area, and clashes with its culture and its skyscape of domes and minarets.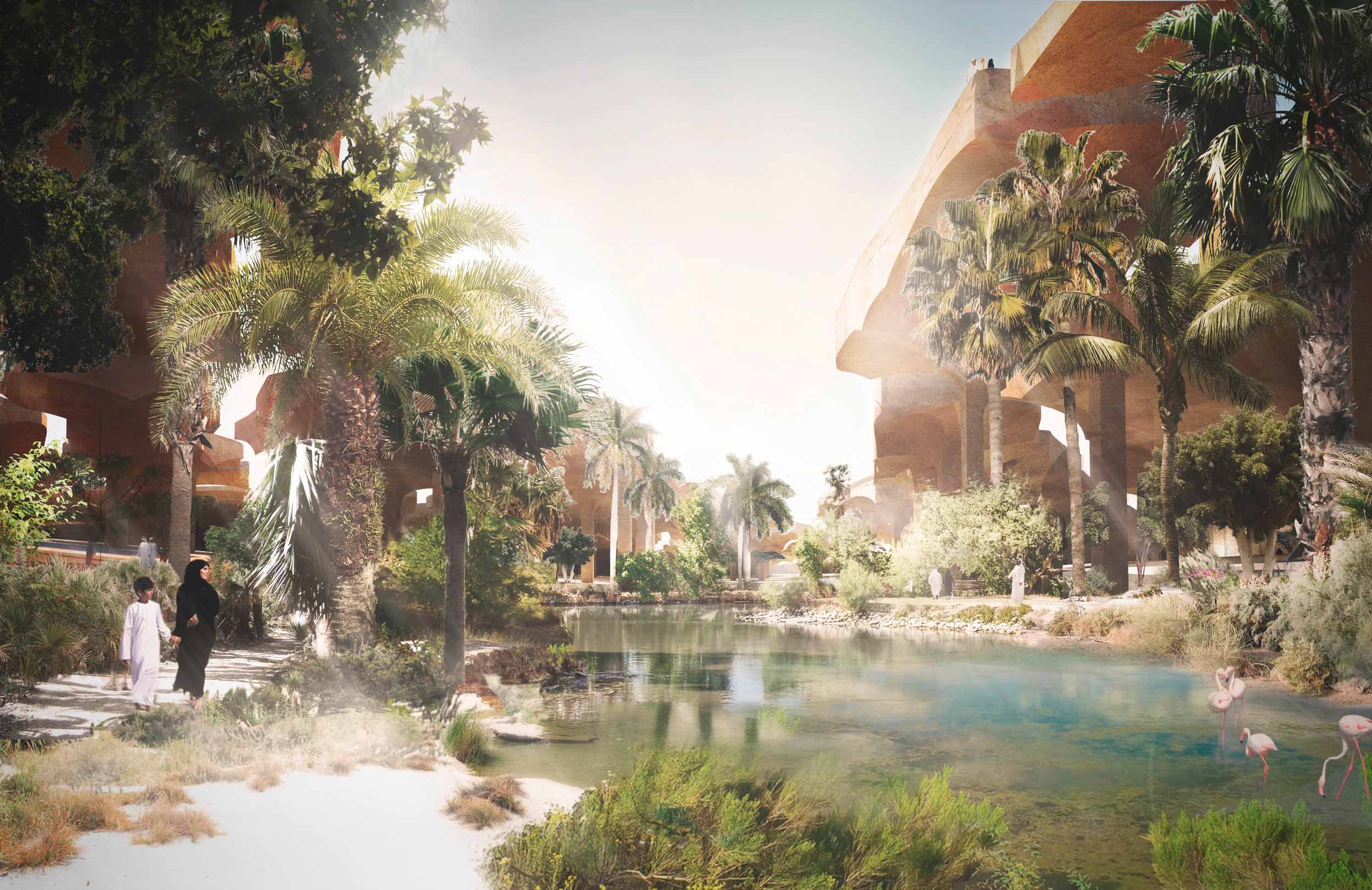 The chosen concept was developed after a conversation with the client, who was actively involved in the design process, during which the harsh beauty of the desert was discussed. Despite the city's desire for greenery, the desert, and the residents' affinity with it, remains at the core of Emirati culture and heritage; we therefore chose to combine the two, in a park set at two levels. The gardens combine aridity and rocky surfaces arranged in layers, rising towards peaks which offer views of the city to evening visitors. Grooves and fissures cut meandering paths through the landscape, within which streams flow and out of which lush greenery can emerge.
The design requires that we create a below ground concrete base encompassing trees and planting with columns supporting the ground floor and roof. The fissures are aligned to allow for wind flow, creating free cooling and natural ventilation suitable for daytime activities in a country of severe heat.