Oops! Looks like your browser is out of date. Is this page displaying correctly? If not, try upgrading your browser or use a different one.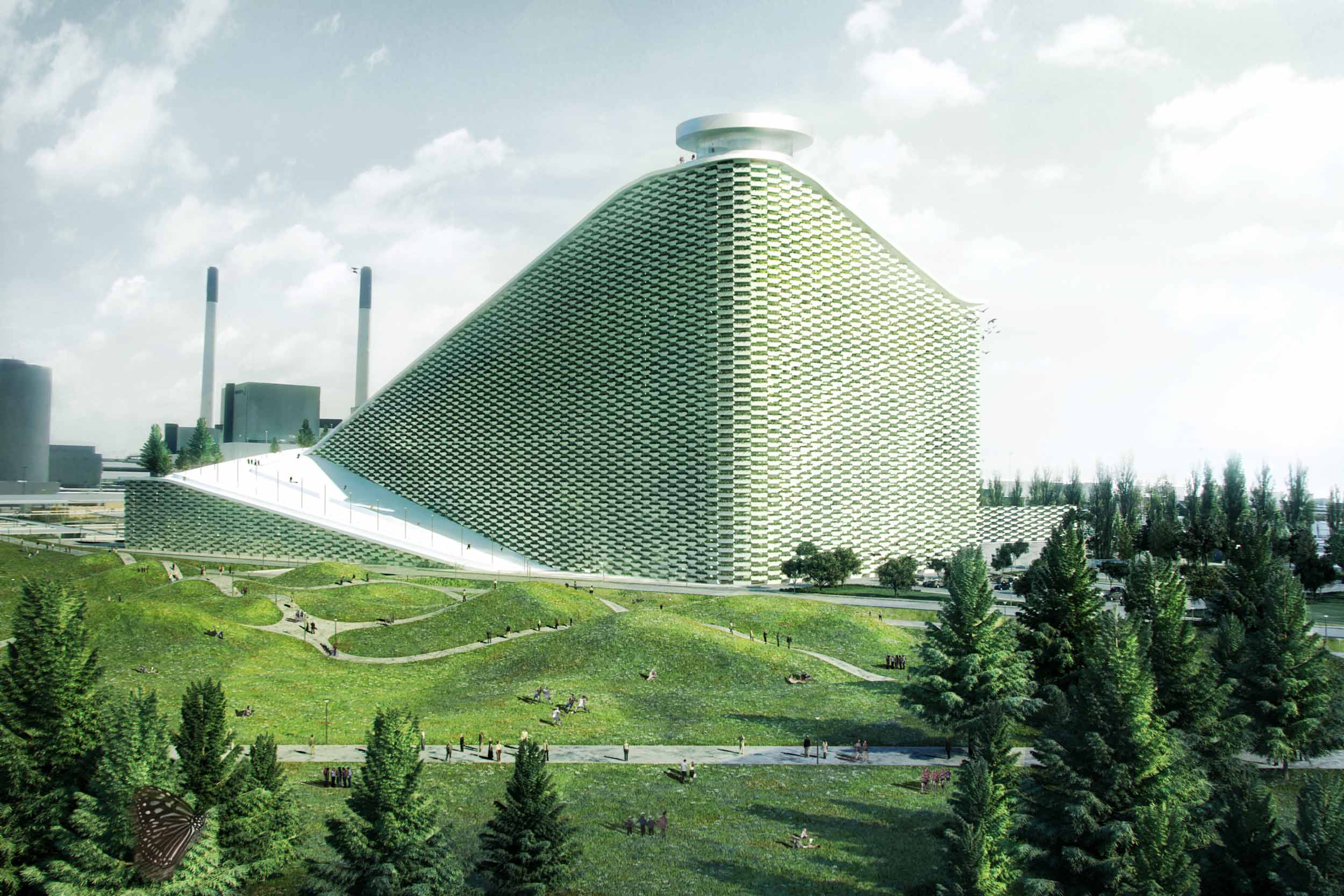 Amager Bakke.
The brief for this competition in Copenhagen called for a new waste treatment facility to combine the advanced technical equipment that is required with a building of great architectural value. This is in contrast to many of the recently built power plants which are merely functional boxes wrapped in a skin with the aim of hiding the contents and operations taking place inside.
A new waste-treatment plant in the centre of Copenhagen which doubles as a ski slope
Location
Copenhagen, Denmark
Architect
Bjarke Ingels Group
Project Value
confidential
BIG's approach to the design was to utilise the volume required to unite the facility and open this up for the visitor. In addition a ski area and observation deck was designed into the roof plane of the centre creating a new breed of waste-to-energy facility that is economically, environmentally and socially profitable.