Oops! Looks like your browser is out of date. Is this page displaying correctly? If not, try upgrading your browser or use a different one.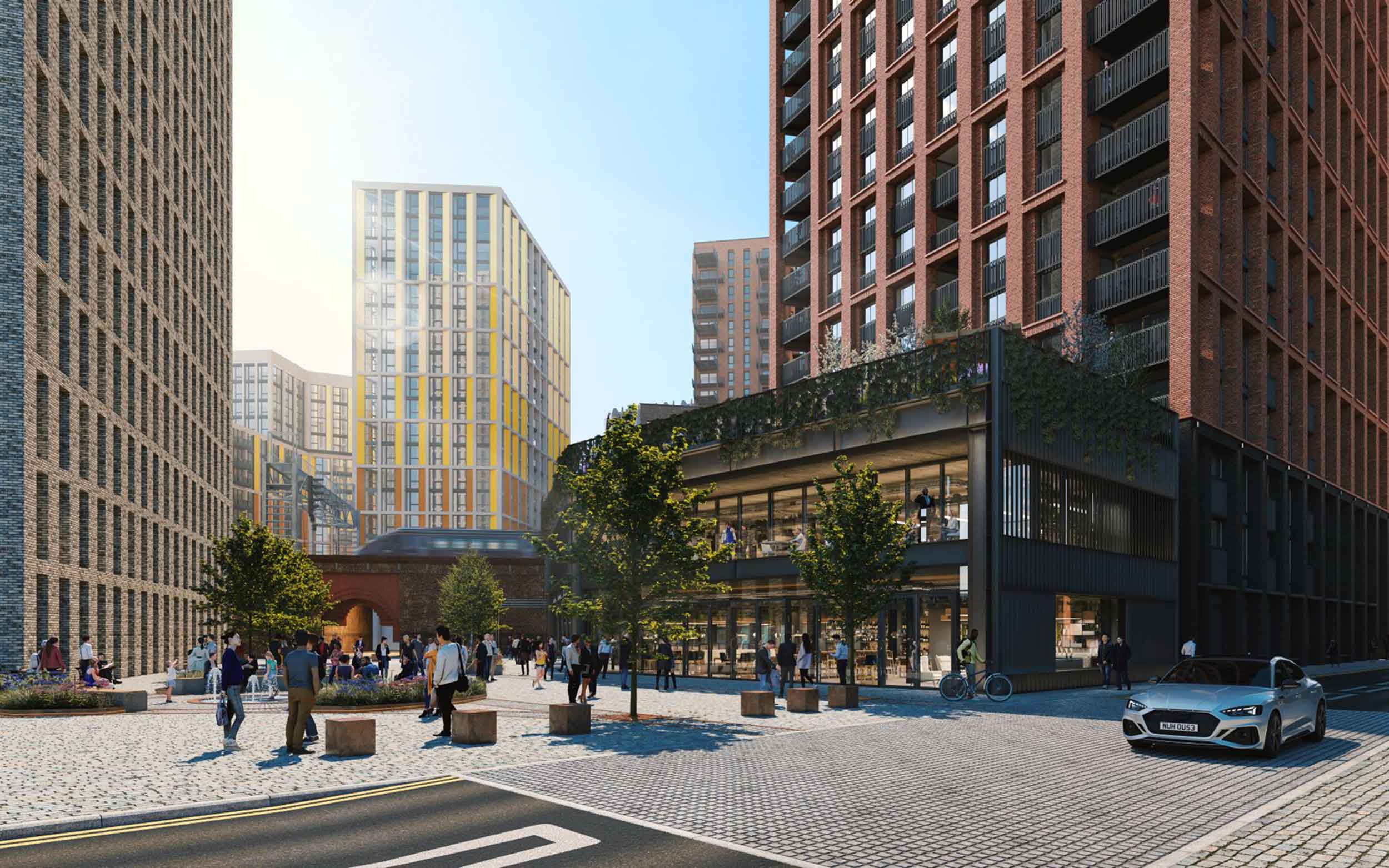 Apex 1.
This proposed new high-rise development forms part of the expansive, masterplanned Nine Elms development zone, in south-west London. The design for Apex 1 is based on a concept by SOM, and is now being delivered by Glenn Howells Architects (GHA), with Vinci and St Mowden as the clients.
Location
London, United Kingdom
Client
Vinci, St Mowden, Covent Garden Market Authority
Architect
Glenn Howells Architects (delivery) SOM (concept)
Project Value
confidential
The triangular site sits next to a live railway viaduct, adjacent to the new Nine Elms underground station, with the London Underground's live Northern Line tunnels passing directly through the foundations. Programmatically, the project introduces a 25-storey apartment tower with an adjoined, two-storey pavilion of public amenities and terraced hospitality spaces, together with a regenerated public realm.
Within the superstructure, the reinforced-concrete (RC) frame provides an inherent thermal performance that helps to lower the project's operational carbon. This materiality also inherently attenuates vibration, including noise from the inhabited programme, as well as ground-borne vibration from the surrounding infrastructure.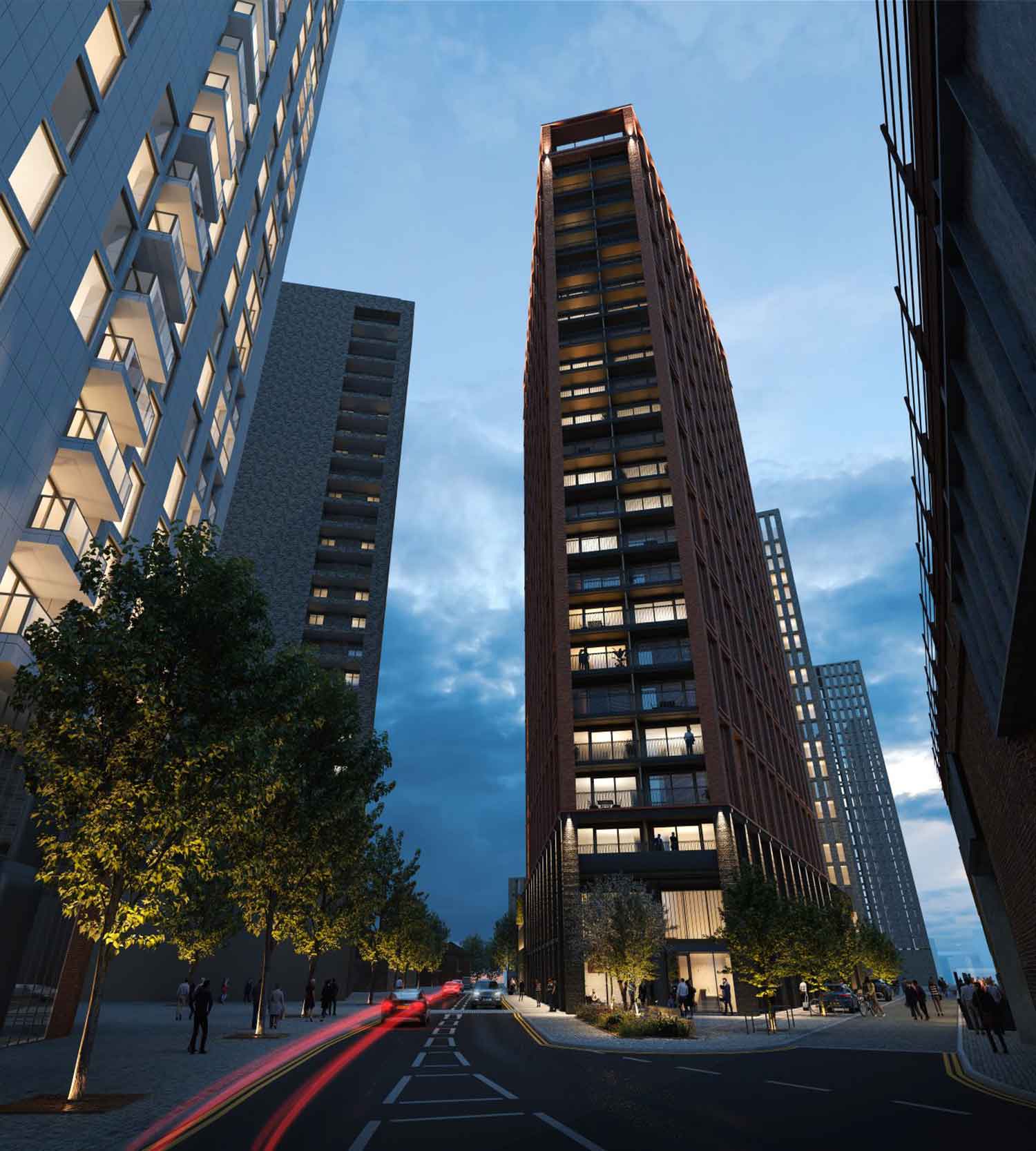 Beneath the building, the two railway tunnels each present a 13-metre-wide exclusion zone. The tower's columns are accordingly bridged over these areas through a rationalised set of transfer beams that span for 15 metres. All foundation piles are otherwise un-sleeved, and just a little deeper than usual, as a materially and commercially efficient solution that's proven (through advanced numerical modelling) to protect the tunnels from undue movement.
As for the envelope, the tower is enclosed with double-storey units of curtain walling, with a mix of glazing and insulated brick-faced panelling. These elements together help to balance the projects embodied and operational carbon, while the relatively tall units help to simplify the build.
We've also provided bioclimatic advice to inform the design of the podium, terraces, and public realm. This input helped to secure several successive stages of planning approvals.