Oops! Looks like your browser is out of date. Is this page displaying correctly? If not, try upgrading your browser or use a different one.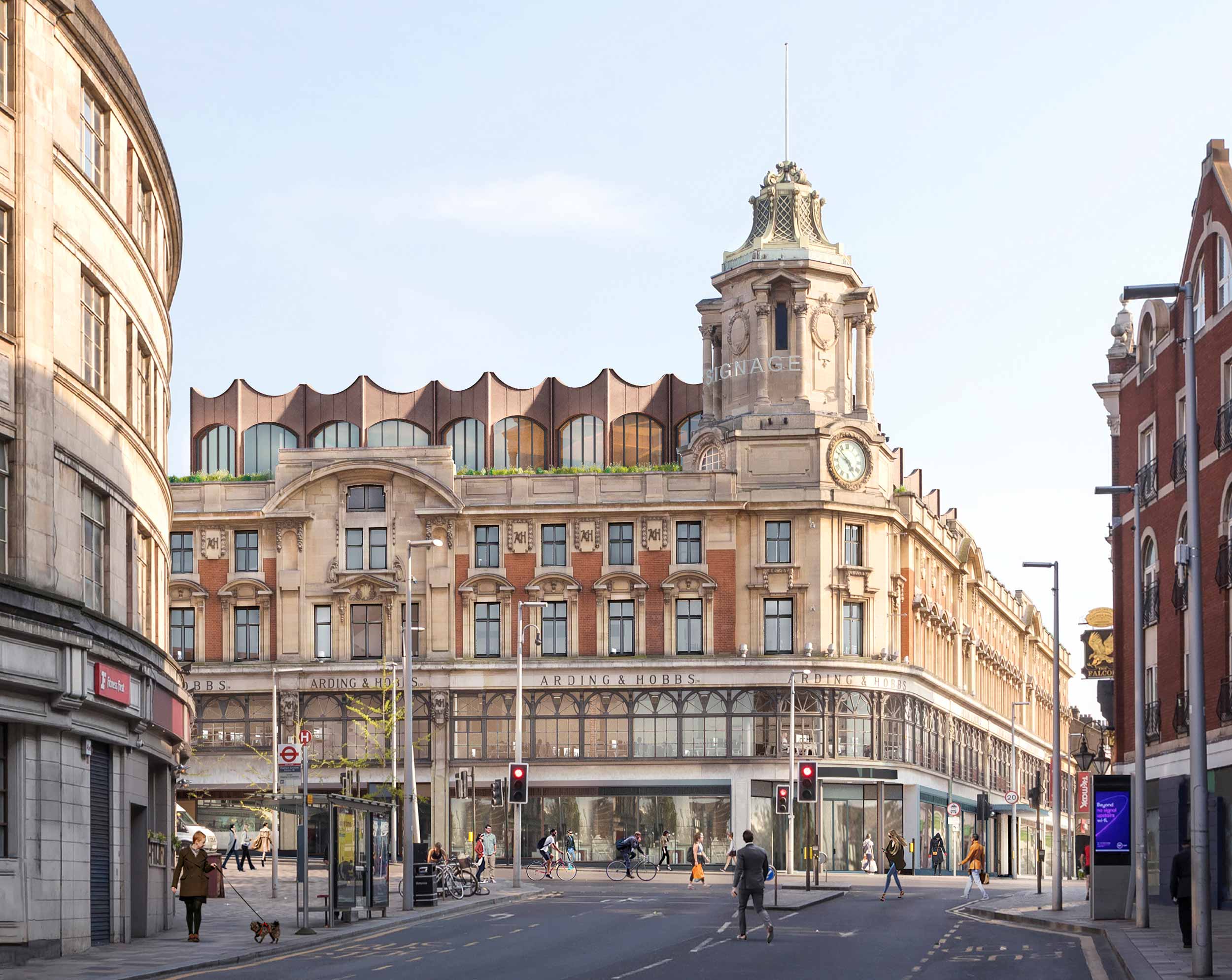 Arding & Hobbs.
This 14,900m² project restores, retrofits and extends the Grade II-listed Arding & Hobbs department-store building in London, to deliver modern office and retail space for the city's Clapham urban hub. Led by architect Stiff + Trevillion, the scheme introduces a flexible internal organisation and adds two upper storeys, all while reusing the existing structural frame and foundations.
A Grade II-listed, former department store is regenerated into modern, flexible office and retail
Architect
Stiff + Trevillion
Project Value
confidential
The project targets BREEAM Excellent, and gained planning approval in November 2020. The existing, architecturally ornate building comprises four above-ground storeys with one basement level, and dates from the late 19th century. It sits almost next-door to the massive Clapham Junction railway station, within London's Wandsworth administrative borough.
Working together with the architect, our design reuses the existing structural and architectural fabric wherever possible, with localised repairs and strengthening to accommodate the spatial modifications and new extension loads through the retained primary frame and foundations; extending the building's designed life.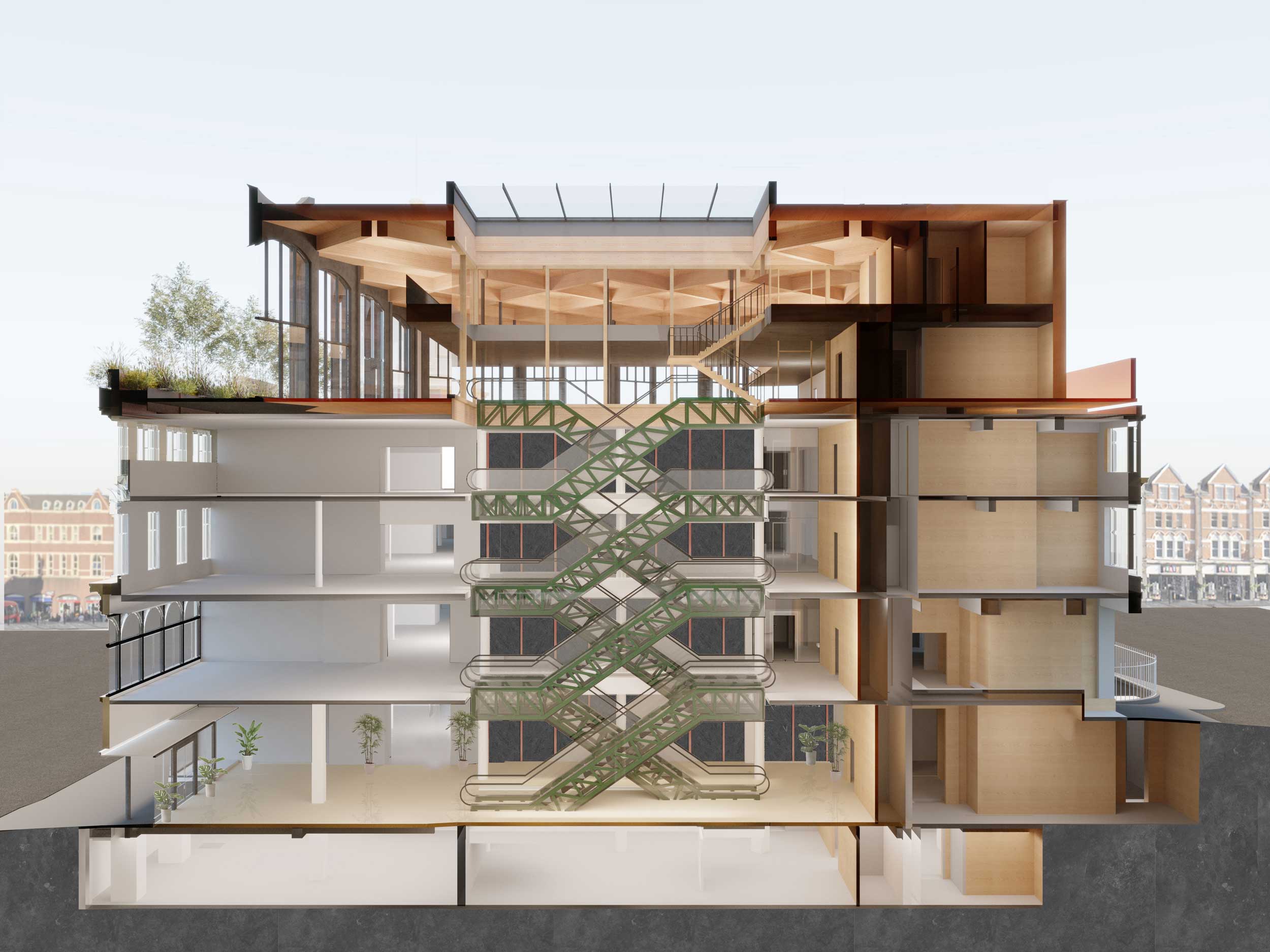 The works mostly comprise new openings within floor plates and walls, to allow new service risers and circulation respectively, while selected structural elements are concurrently removed to allow the modernised layouts. The north core is removed and in-filled with additional floor area, while the central core is retained and upgraded to integrate all existing and new levels. The basement is also lowered in some areas to provide greater occupant headroom, and thus functionality.
The two-story rooftop pavilion is set back from the façade to help limit the extension's visual impact to the surrounding local area, and houses further office spaces while also providing access to the remaining rooftop areas, which become functional terraces. These new storeys rest on the existing columns and spine walls, applying a lightweight steel and timber structure that requires only minimal modifications within the volume below.