Oops! Looks like your browser is out of date. Is this page displaying correctly? If not, try upgrading your browser or use a different one.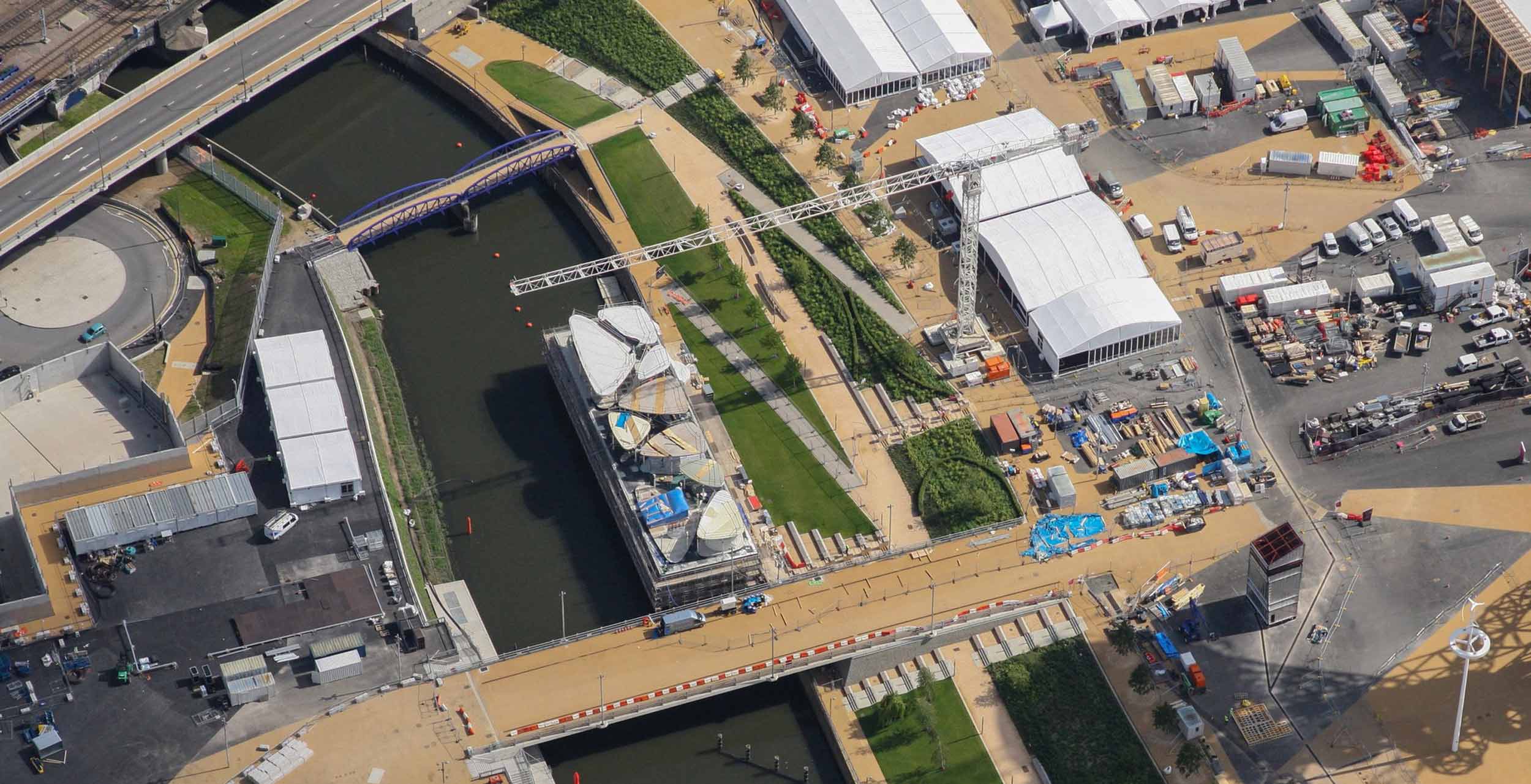 BMW Group Pavilion.
Engineering a series of curved timber roofs designed to look like lily pads was just one of the challenges posed by BMW Group's pavilion at the London 2012 Olympic Park. The 800 m2 building, part temporary exhibition venue and part BMW showroom, was located within the park's Waterworks River.
Eco-friendly steel and monocoque pavilion cooled using water from an adjacent river
Project Value
confidential
Designed by Serie Architects, the eco-friendly, two-storey structure was constructed from steel and used water drawn from the river for cooling before being filtered and returned via a dramatic 'water curtain'. The use of carbon-intensive materials such as concrete was also been kept to a minimum.
The upper level features a series of stand-alone structures, inspired by Victorian bandstands. Our computational research team – with support from one of the structures teams – engineered the roofs using a monocoque construction technique; the extremely slender stressed skin panels employed are similar to those found in the fabrication of boats or aircraft wings.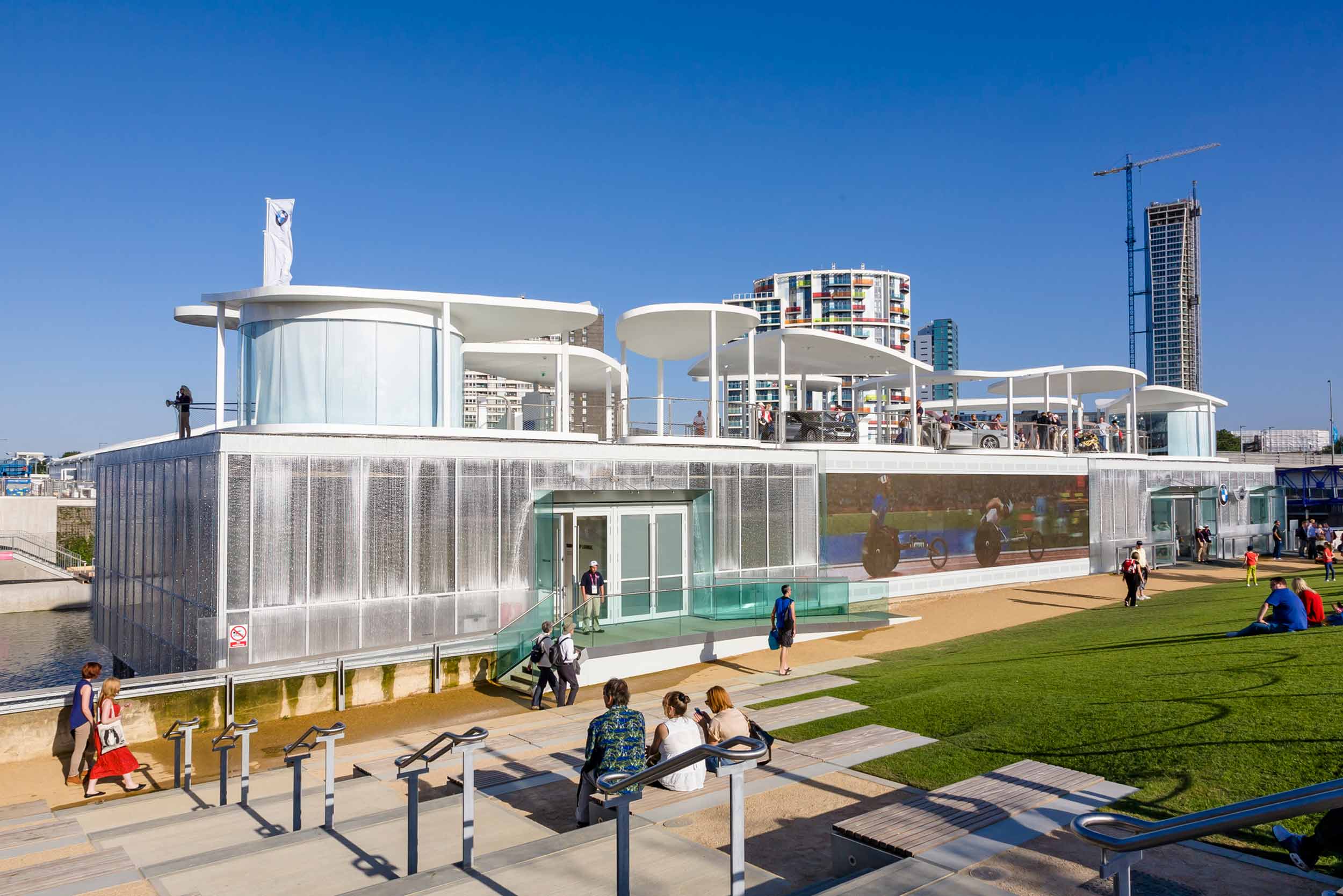 Several layers of plywood sheet were glued and screwed to an inner structure of timber joists to create the curved panels, which were a maximum of 275 mm deep. These then sat on slender steel columns to create the illusion of floating above the building.
It was vital to deliver a solution so that the panels could be fabricated by any skilled carpenter. A prototype was made locally to test the process, using a digital cutting pattern to minimise waste.
The upper structures were designed to be easily deconstructed after the Olympic Games, while the main structural frame of the lower level could also be reused. There are also plans to sell the 'lily pads' to collectors around the UK.
Another major challenge was one of London's main electricity supply ducts, which runs directly under the building. The entire building sits on two 3 m-deep trusses that span the ducts and avoid any interference.