Oops! Looks like your browser is out of date. Is this page displaying correctly? If not, try upgrading your browser or use a different one.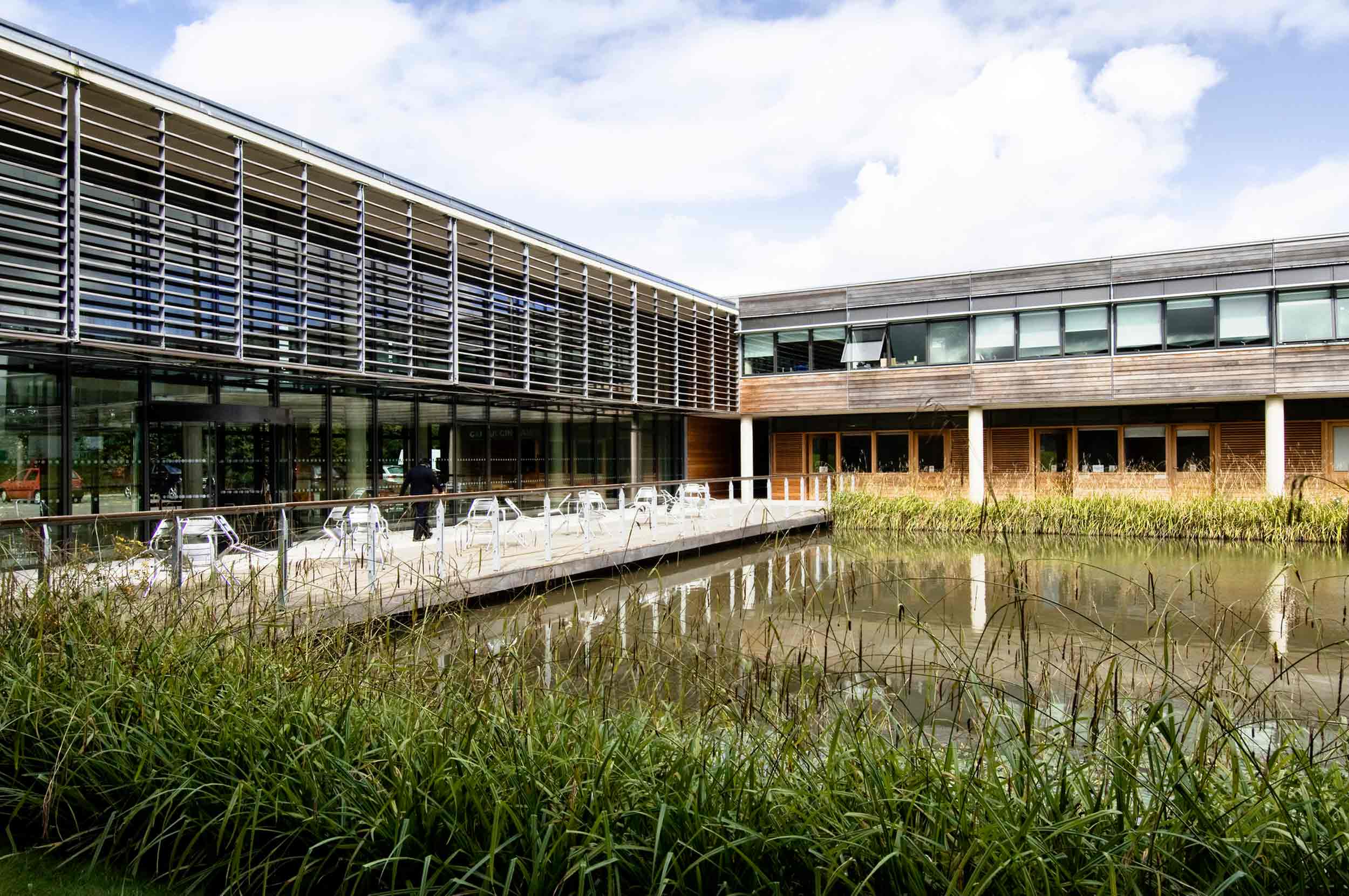 Butterfield Innovation Centre.
In the structural design for the first phase of this technology and business park outside Luton, we introduced innovations of our own. Working to a tight budget with Hopkins, we achieved a timber-clad structure which blended with its surroundings and developed a greenfield site without losing sight of nature.
An award-winning business park, built with sustainability in mind
Client
East of England Development Agency, Luton Borough Council
Architect
Hopkins Architects
Project Value
£12.6 million
The aim was to encourage commercial growth in a town losing its traditional industry, via a business park that was as cost-effective to build as it is to maintain. The scheme's environmental strategy aimed to create a carbon footprint that is 80 % less than for an air-conditioned building of the same size.
From the outset we sought to incorporate this drive for energy efficiency into the very structure, specifying an in-situ slab alongside precast beams and columns for the 200 m building, in order to maximise thermal mass and define the architectural aesthetics. Ground floor units were double aspect, with single aspect rooms above. Clerestory fenestration brought light into each of the storeys at high level and ensured cross-ventilation. Pioneering underground ducting provided temperature-controlled air and contributed towards the site's BREEAM 'Excellent' rating.East of England Development Agency, Luton Borough Council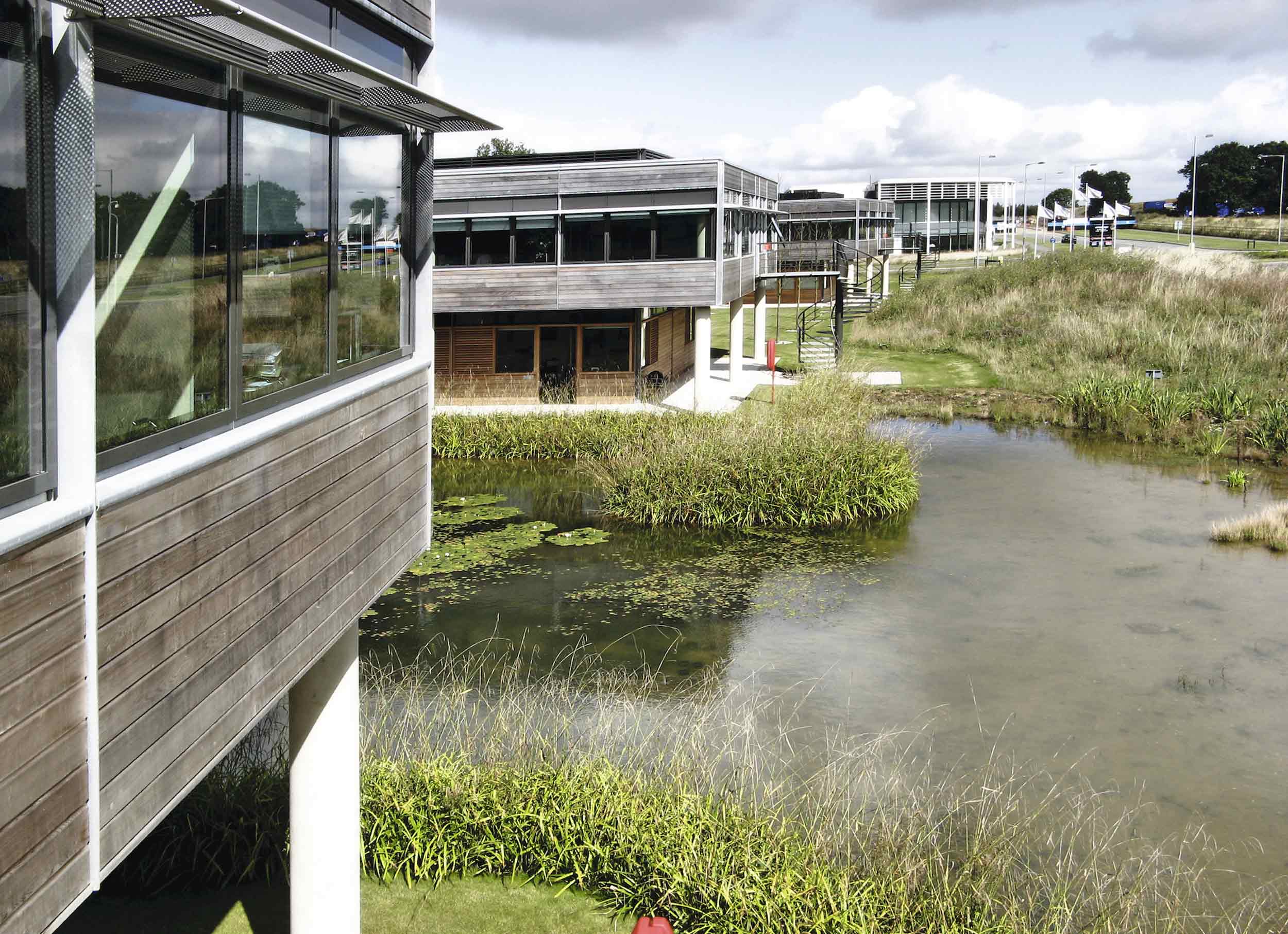 We used piled foundations to reduce the risk of structural damage due to heave after tree removal. Contamination was also found in the location of a disused petrol station and led us to specify a high-quality and sulphate-resistant concrete to resist chemical attack.
The site's greenfield status also affected the drainage strategy when initial calculations suggested that rainwater run-off from the site would be considerably increased, and the chalk strata below would allow insufficient absorption. We devised a SuDS system incorporating permeable paving into the car park area and a large balancing lake and flood meadow to the rear of the block, into which the surface water could discharge before draining naturally to the chalk beneath.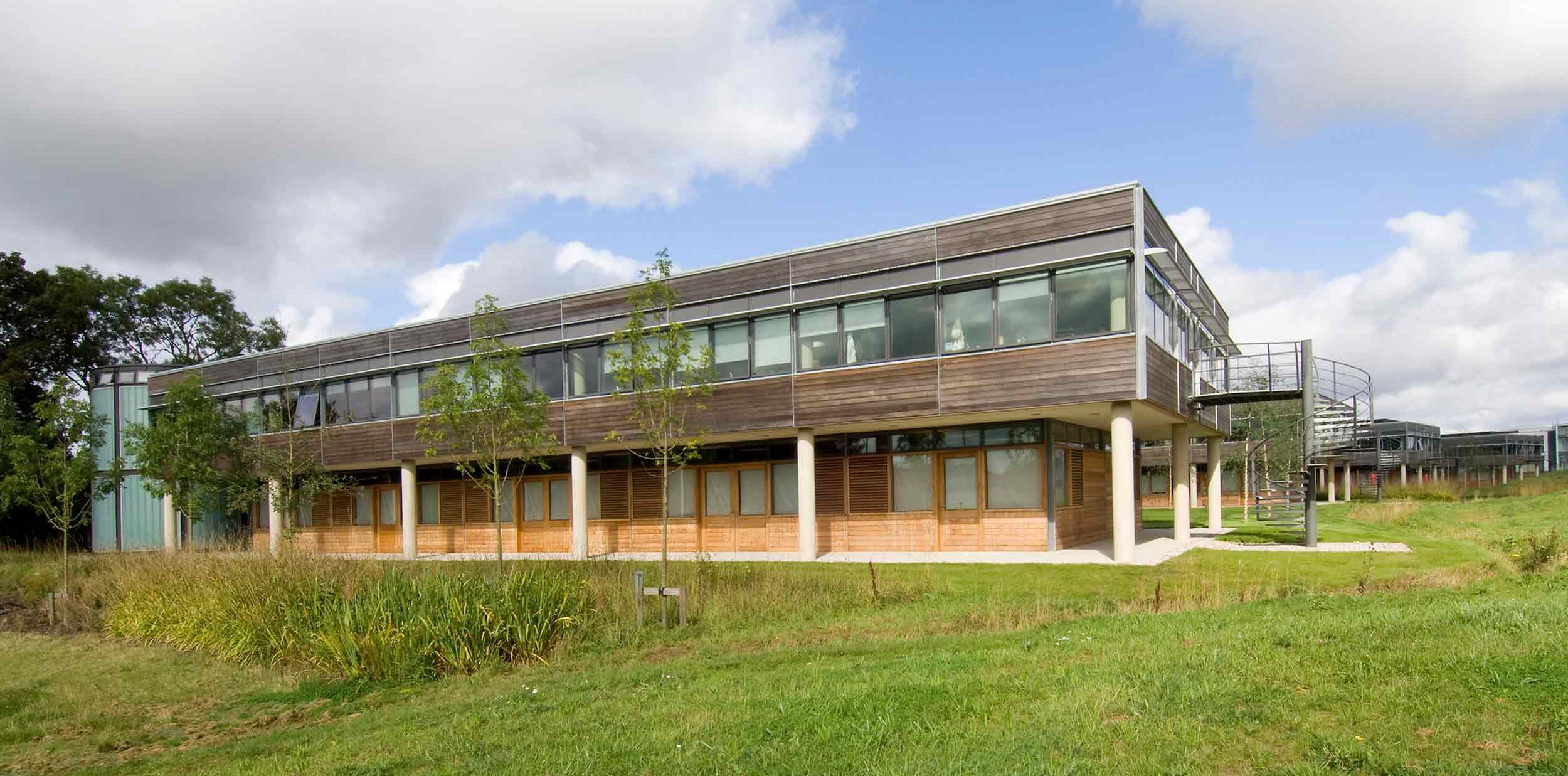 Awards.
2009 BCO Regional Award – Best Commercial Workplace