Oops! Looks like your browser is out of date. Is this page displaying correctly? If not, try upgrading your browser or use a different one.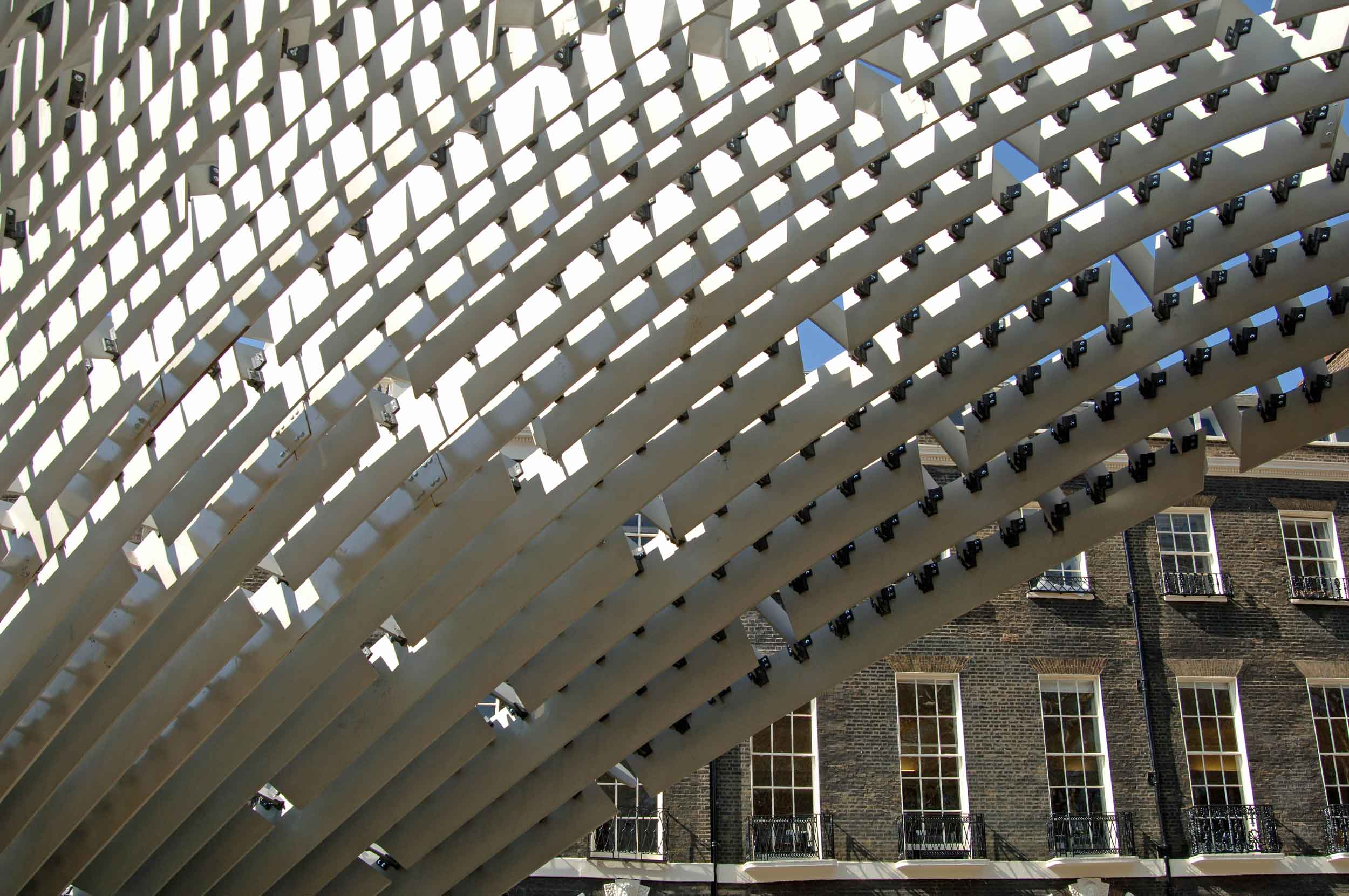 [C]space DRL TEN Pavilion.
Alan Dempsey and Alvin Huang's design was selected from 28 entries to win the 2008 DRL TEN pavilion design competition set by the Architectural Association to design a small pavilion (no bigger than 10 m W × 10 m L × 5 m H) that offers spatial experiences to visitors as well as passers-by on Bedford Square.
Competition winning design for a temporary pavilion in Bedford Square, London
Client
Architectural Association
Artist
Alan Dempsey, Alvin Huang
The DRL TEN pavilion needed to be a temporary, small-scale, freestanding structure without anchoring into the ground; in essence, a building project that was developed as a prototype for a new kind of architecture.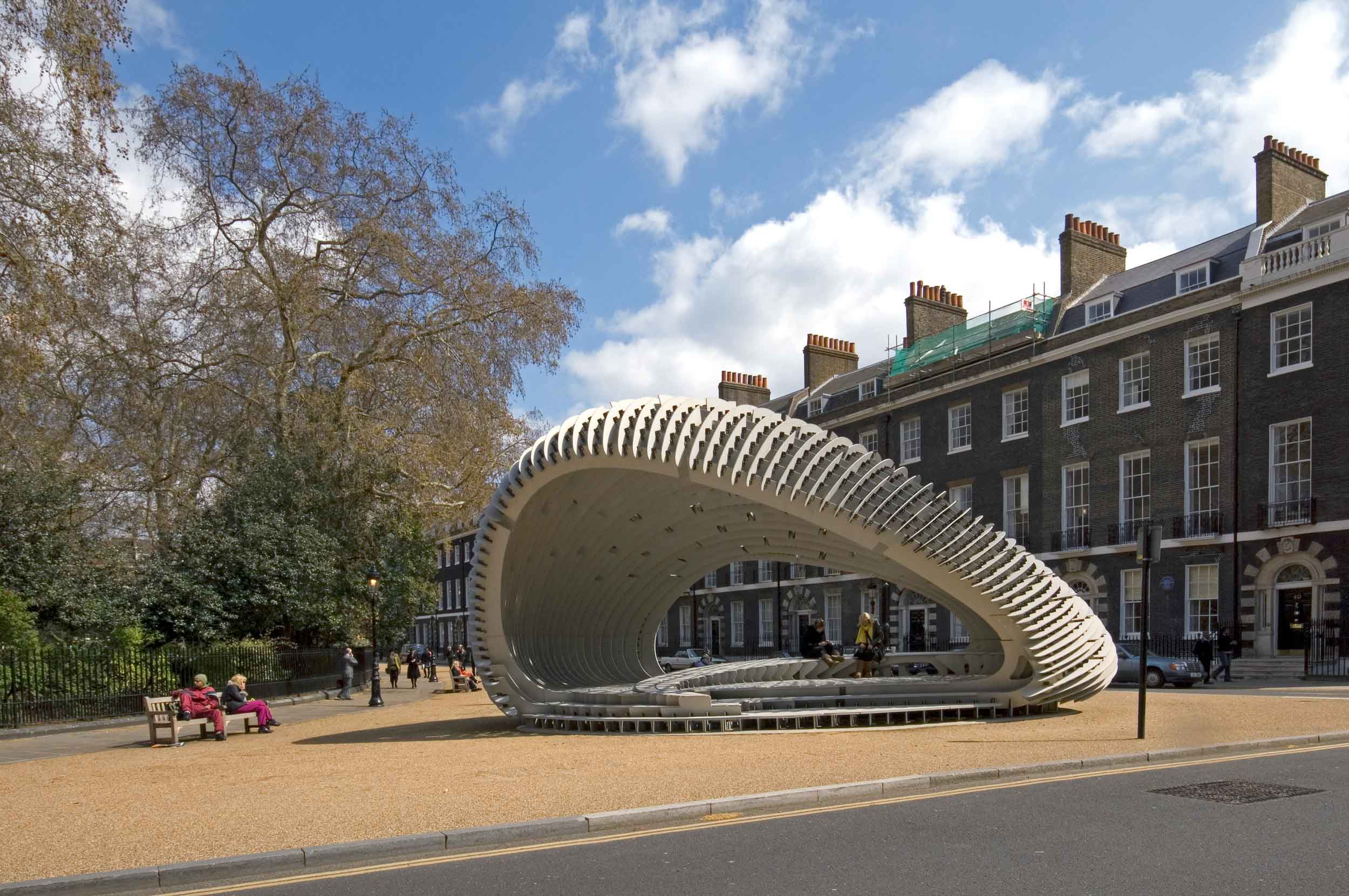 The winning design was selected for its constructability, simplicity and elegance, and the overall concept of a pavilion in one single flowing form as a continuous extension from furniture to roof structure.
Working on a pro-bono basis with the award-winning architects and the AA, we explored the structural potential of 13 mm-thick glass-fibre-reinforced concrete panels manufactured by the Austrian firm Rieder. Our research, physical testing of the material and scripting allowed us to create a finite element model of the structure that replicated the material behaviour under the stresses to which it would be subject in such an unusual shape. Curved panels were cut out of standard 1.2 m × 3.6 m flat panels normally used as cladding elements fed directly to the manufacturer using 3D computer modelling.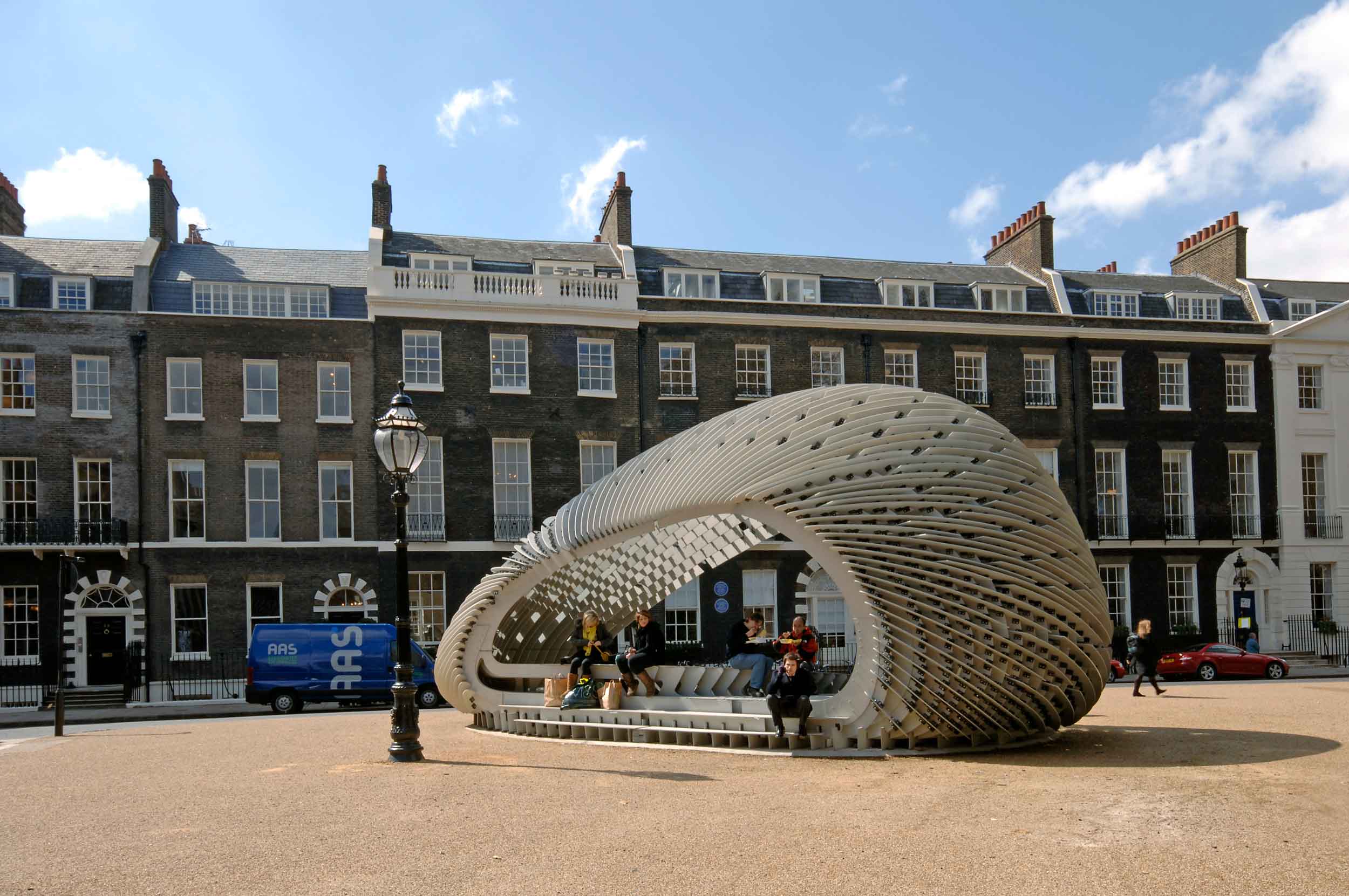 Awards.
2009 D&AD Yellow Pencil Award – Environmental Design in Public Space & Community