Oops! Looks like your browser is out of date. Is this page displaying correctly? If not, try upgrading your browser or use a different one.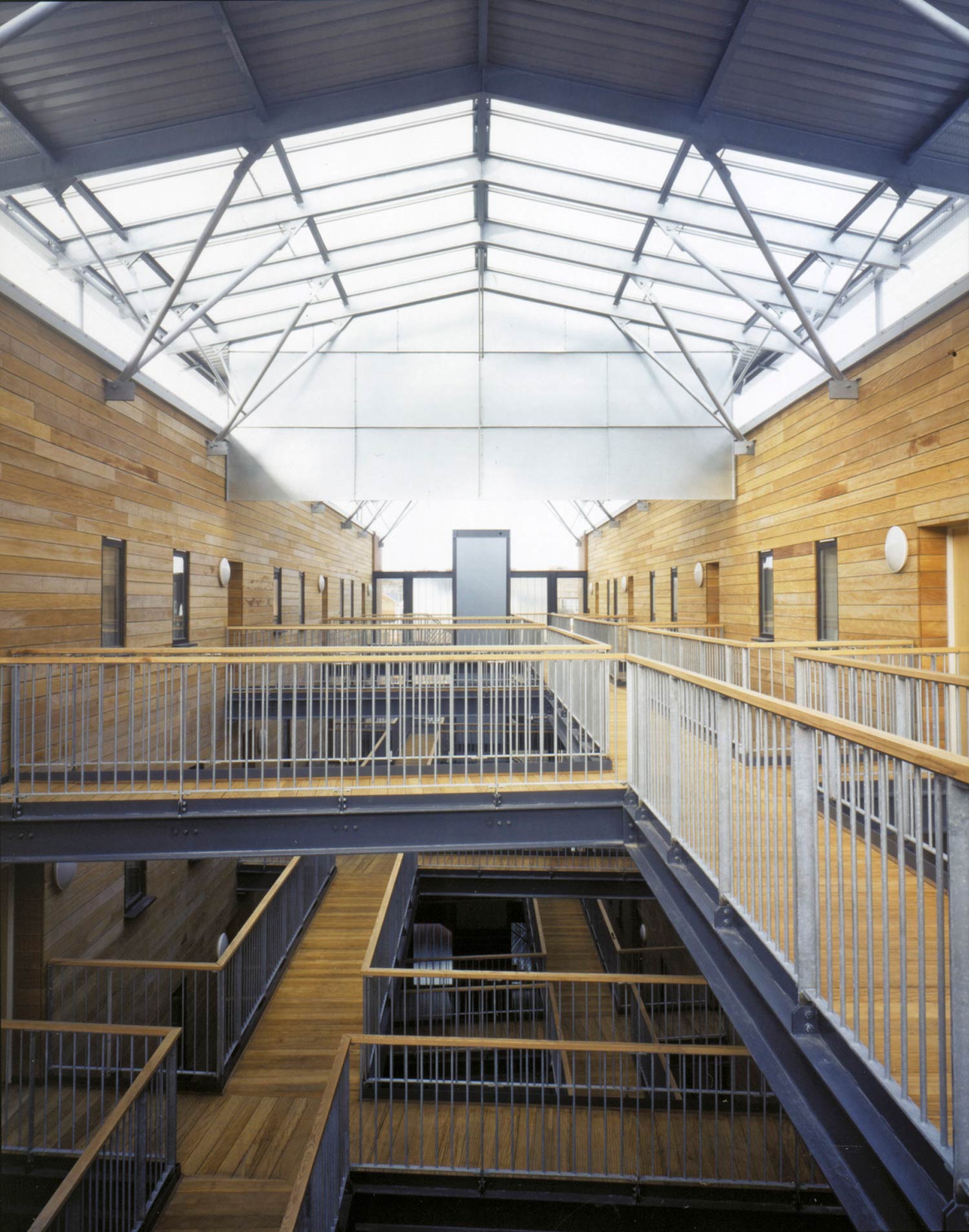 CASPAR I.
The CASPAR projects aim to deliver affordable yet desirable units, with reasonable prices achieved through controlling construction costs rather than relying on subsidies. At this project in Birmingham, we investigated modular construction techniques with architects AHMM to find the most appropriate structural solution.
Modular construction techniques used for this cutting edge affordable housing scheme
Client
Joseph Rowntree Foundation
Project Value
£2.4 million
The architectural design was a unique prototype for an urban residential development, with a network of bridges connecting two adjacent blocks of single-occupancy flats. This central courtyard space is sealed at either end by glazed panels, and sheltered by an oversailing glass roof.
The staggered layout of the bridges maximised natural light within the atrium, and provided individual access to each of the 46 units. The bridges consist of lightweight steel spanning 9.5 m with timber decking. Each of the blocks moves separately, so the bridges needed to respond to this, with flexible connections.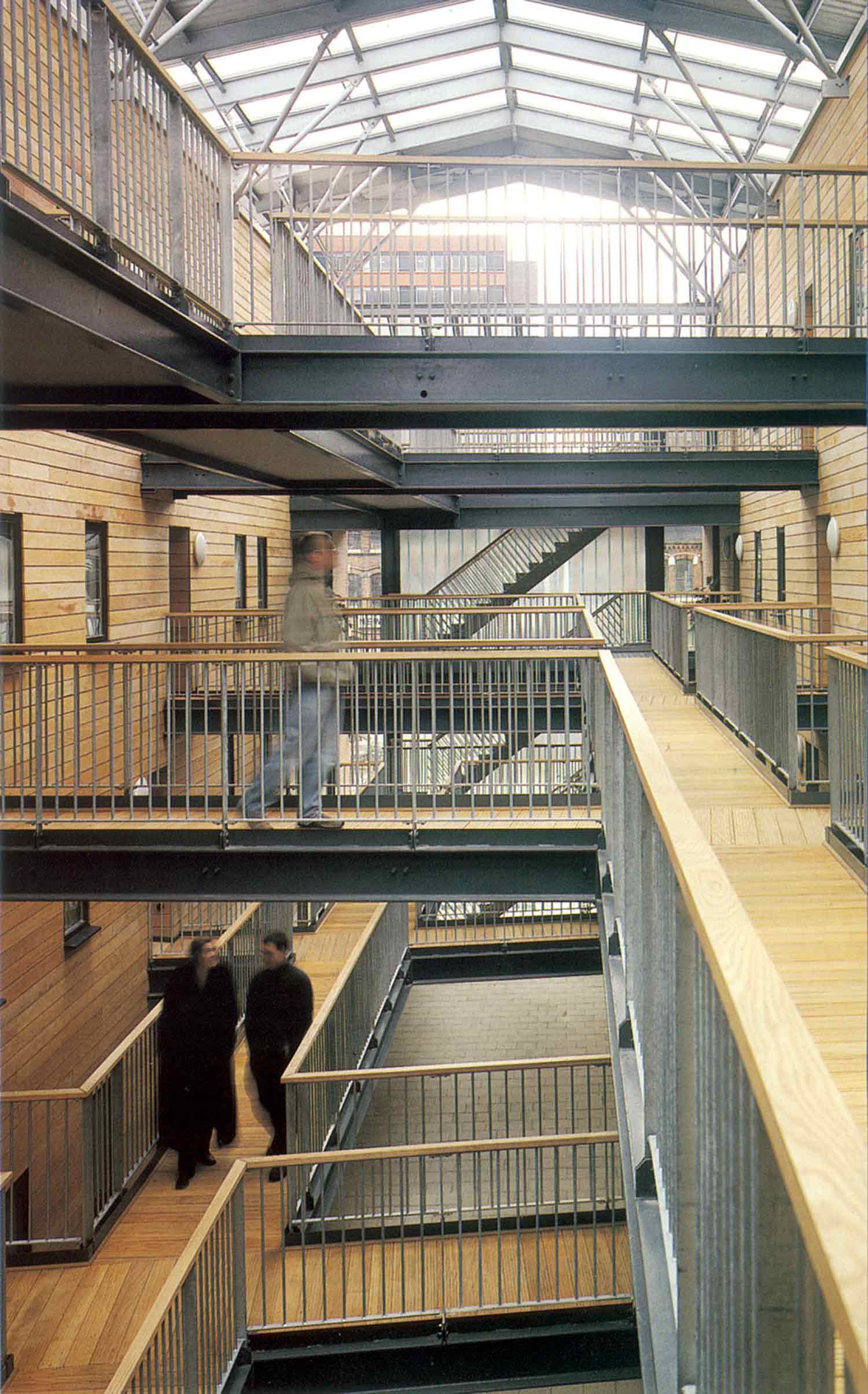 Having considered various construction options, we realised that conventional construction could achieve the desired effect. Early design decisions worked well with the construction procurement process, and a value engineering approach allowed quick decisions to be made during construction. This facilitated a short construction time and the overall result was recognised by a Small Project category British Construction Industry Award.
Both buildings were designed as steel frame structures with precast concrete planks, bearing onto short pile foundations in conditions which predominantly comprised sandstone and made ground. External cladding is blockwork with a hardwood interior finish, and internal walls are timber stud partitions. The external canal and roadside faces of the building are clad in red bricks selected to blend with the site's urban, industrial surroundings.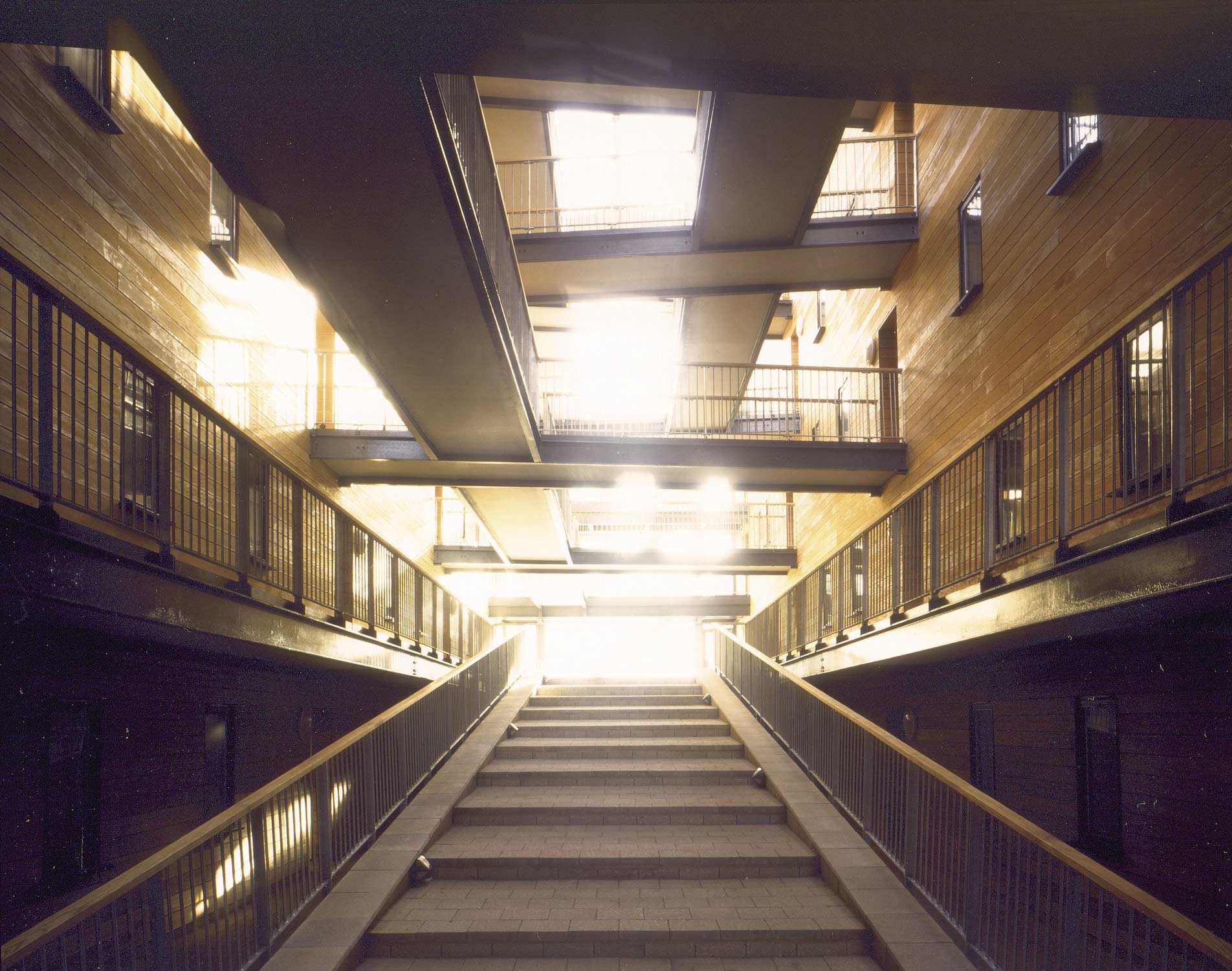 Awards.
2001 BCI Small Projects Award