Oops! Looks like your browser is out of date. Is this page displaying correctly? If not, try upgrading your browser or use a different one.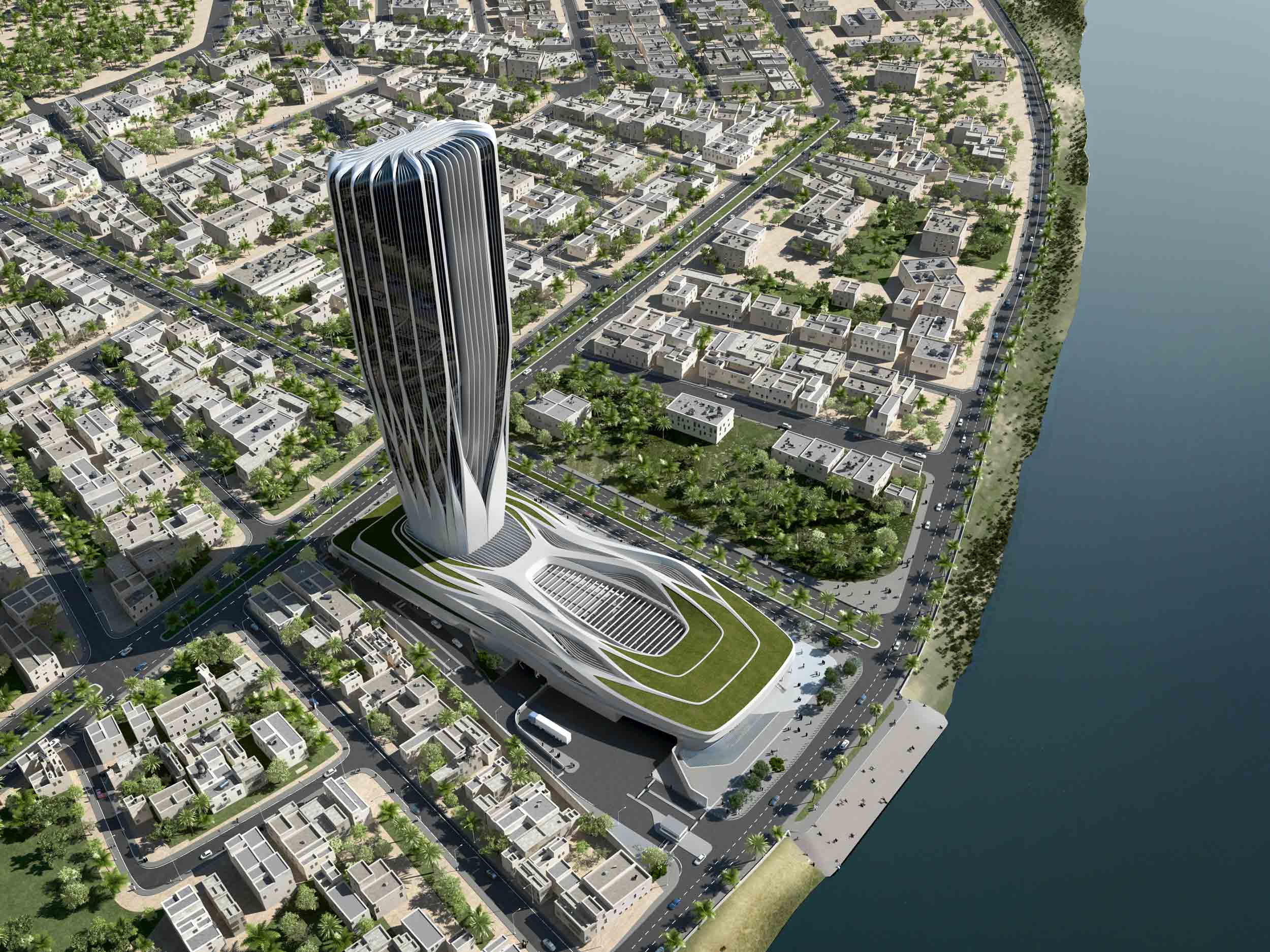 Central Bank of Iraq.
Situated on the banks of the ancient River Tigris, the landmark Central Bank of Iraq tower signals a new era of construction and development for Baghdad. Led by Zaha Hadid Architects, the scheme provides a 172m-tall tower on top of a 200 x 100m podium box, with a 16m-deep basement, altogether constructed just metres from the massive river.
170m tall commercial tower formed from reinforced concrete with a twisting structural exoskeleton
Client
Central Bank of Iraq
Architect
Zaha Hadid Architects
Project Value
confidential
AKT II has applied extensive parametric research and modelling to unify the structural solution with the project's complex architectural geometry and functional requirements. As part of this in-house parametric workflow, the shared-model geometry was linked into AKT II's structural performance analysis, 3D modelling and drawing generation – a process that was adopted across all design disciplines.
Seismic and security resilience have together driven the architectural and structural form, as a result of the building's location, function, and civic importance. The scheme is thus designed to withstand both site-wide earthquakes and security loadings. The tower's narrow, solid base supports the development's security strategy, with plant housed in these initial floors, while the upper geometry progressively opens outward to flood daylight into the working areas. This configuration also imbues the office spaces with impressive views out across the Tigris.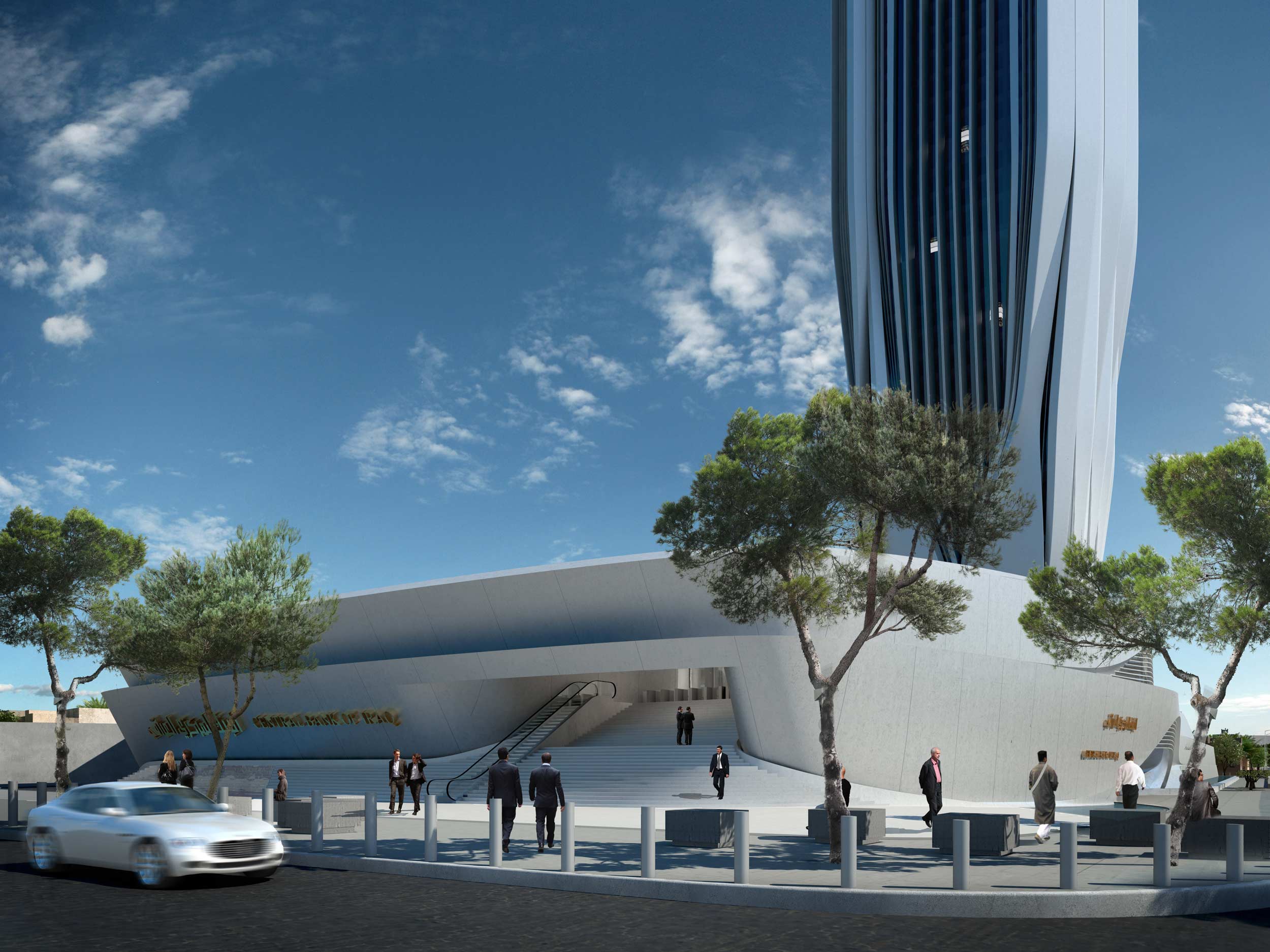 Meanwhile, the structural exoskeleton additionally serves the building's environmental strategy, with its geometry carefully crafted to control solar gain and daylighting throughout all office levels.
Most of the structure is reinforced concrete (RC) – capitalising on the local industry's expertise – while the longer spans adopt a lighter, steel construction. The upper-floor RC slabs achieve exemplary design performance, with elements that span freely between the main central core and the exoskeleton, thus preserving all floor plates as column-free. This is an exemplar in sustainable design: the architectural and engineering geometry drives the concrete to work harder and provide many different functions beyond simply carrying the building's weight.