Oops! Looks like your browser is out of date. Is this page displaying correctly? If not, try upgrading your browser or use a different one.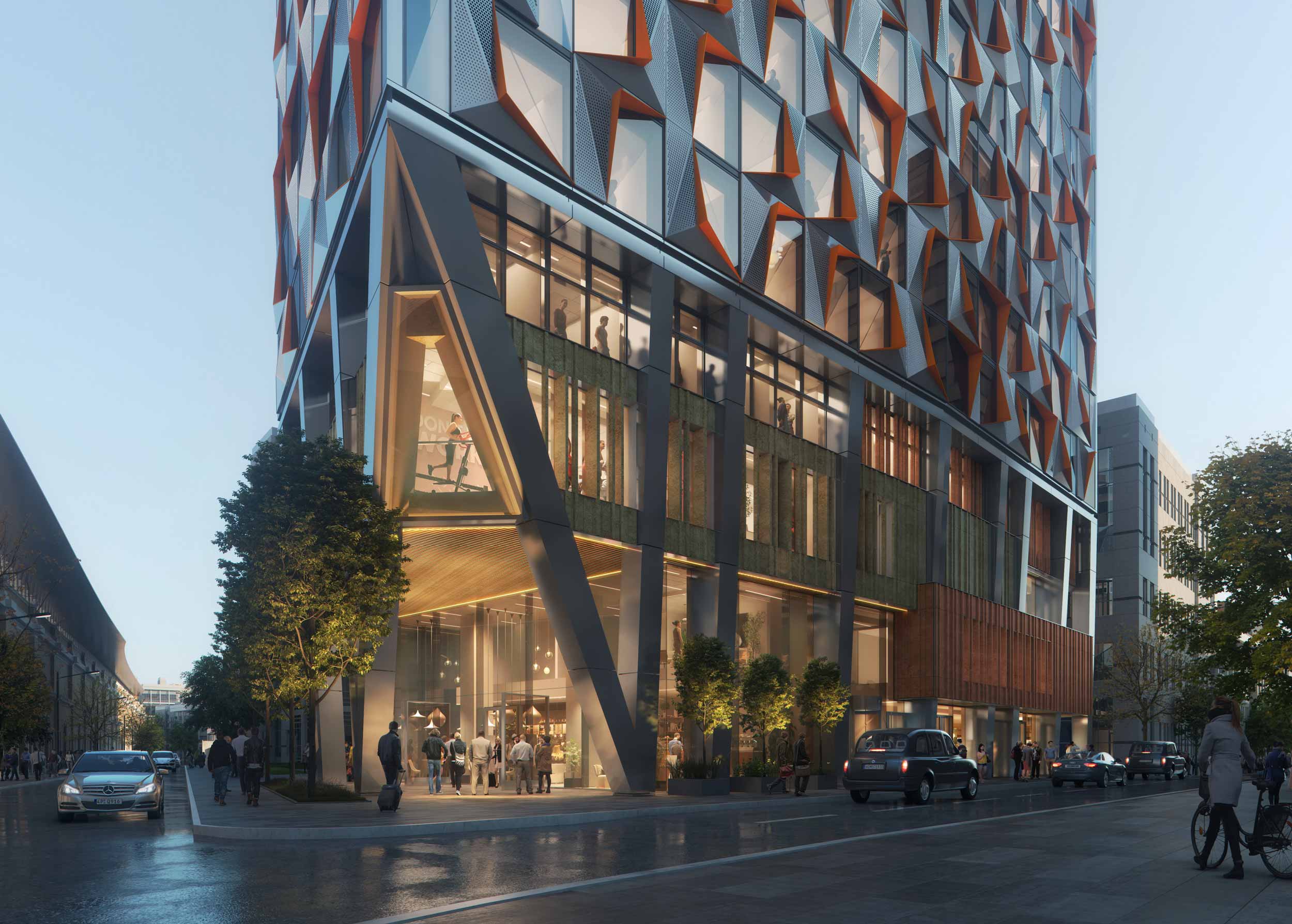 Chapter London Bridge.
In central London, this new tower provides accommodation for just over 900 students, complete with amenities and start-up enterprise spaces, plus streetscape improvements. The landmark 40-storey building developed by Greystar has been designed by architect Kohn Pedersen Fox Associates (KPF), and constructed by Mace, and targets BREEAM Excellent.
A landmark tower that's implementing new standards of efficient, environmentally responsive city-centre construction.
Location
London, United Kingdom
Architect
Kohn Pedersen Fox Associates
Contextually, the project integrates into a dense urban setting, adjacent to the massive London Bridge regional railway station. Aesthetically, the design reflects the materials and textures of the local area's historic warehouses and rooflines, while the massing relates to the immediate skyline of the existing Shard tower and the future neighbouring schemes as part of the wider St. Thomas Street East Masterplan.
Programmatically, the project delivers student-residential apartments throughout levels three to 37, with a mix of layouts. A suite of recreational amenities, complete with a landscaped outdoor terrace, is integrated at the top of the scheme, while the podium levels provide further shared facilities, together with start-up business spaces, and public retail units.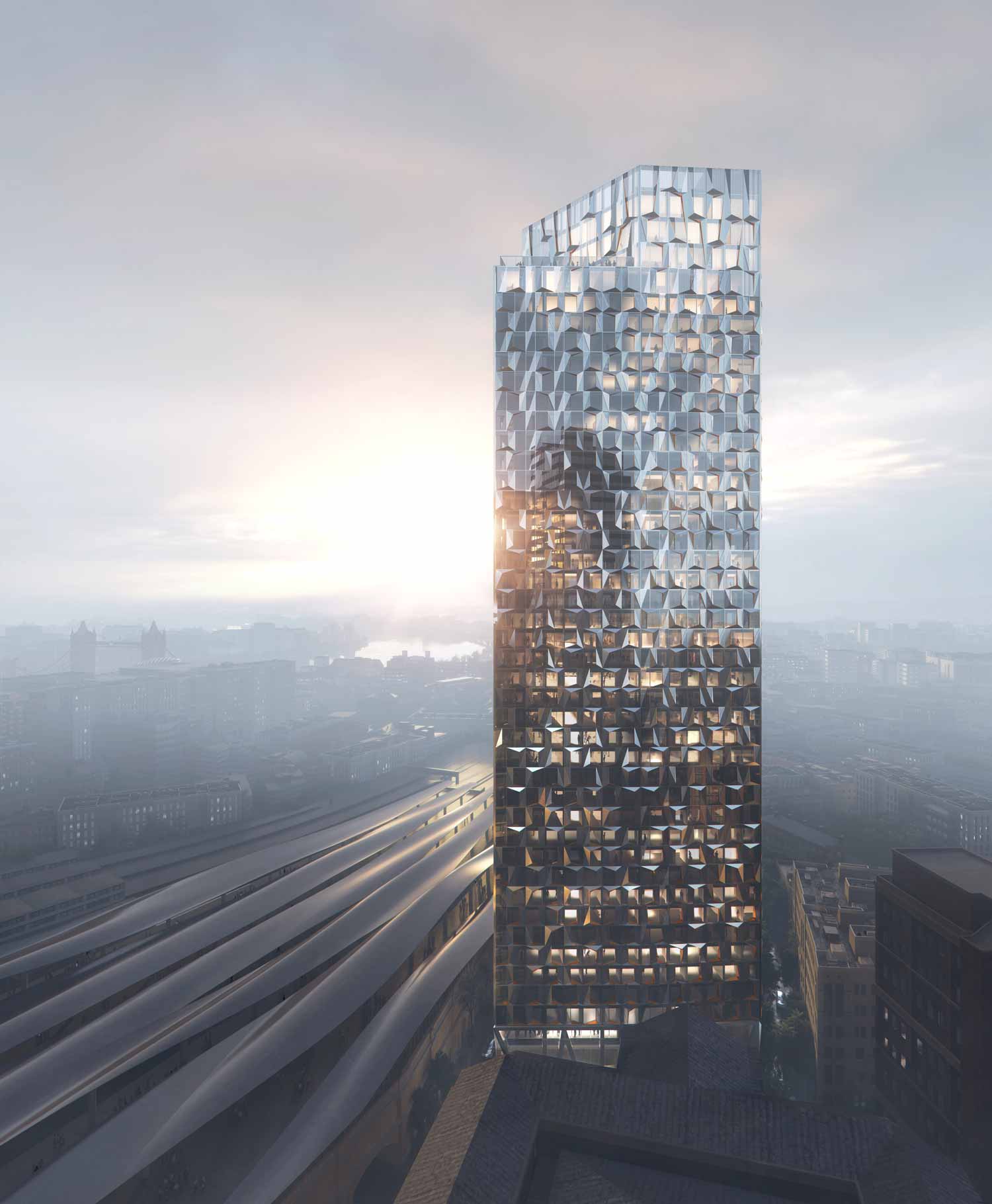 A reinforced-concrete frame provides the best balance between the required spatial flexibility (longevity) and material efficiency. All floors employ an adaptable, lightweight construction that allows for any floor to be independently reconfigured into residential or hotel use in the future. The amenity levels are similarly configured to allow easy re-programming.
AKT II's in-house computational and bioclimatic designers have also contributed wind-modelling expertise to help optimise the structure's performance.
Throughout, modern methods of construction (MMCs), and particularly off-site fabrication and assembly, are being specified as much as possible. Chapter London Bridge is moreover a pioneering early demonstrator for the contractor Mace's proprietary High-Rise Solutions (HRS) system, which leverages parametric modelling and AI to inform the off-site specifications. Altogether, this considerate and responsive approach dramatically reduces the project's urban and environmental impacts, with numerous enhancements to the project's carbon profile, construction timeframe, on-site activities, and resource conservation.