Oops! Looks like your browser is out of date. Is this page displaying correctly? If not, try upgrading your browser or use a different one.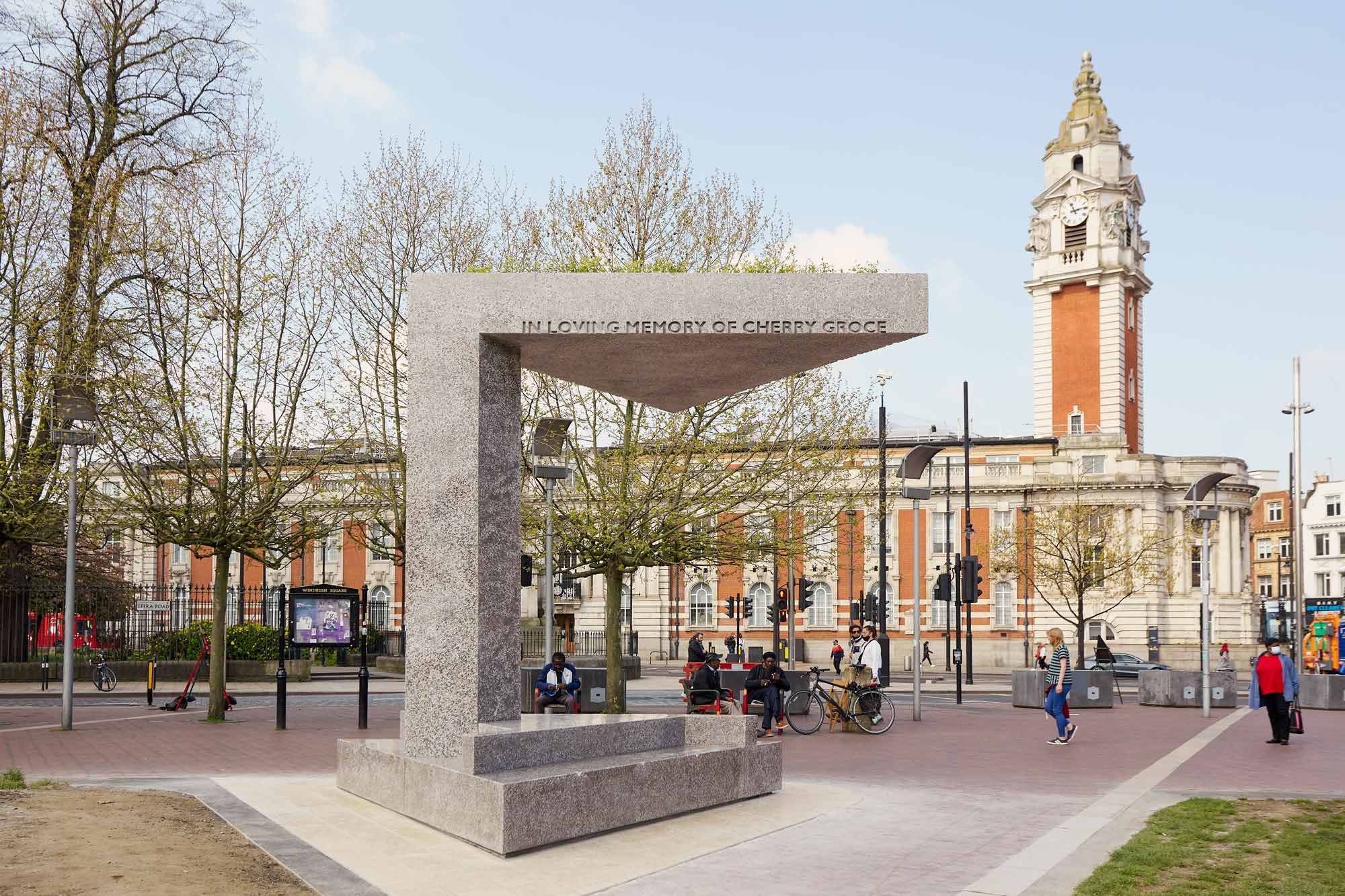 Cherry Groce Memorial.
Cherry Groce was an innocent mother who was shot in her home in 1985, in the Brixton area of south London, by the city's Metropolitan Police. The incident sparked the 1985 Brixton riots, while Cherry was left paralysed and later passed away as a direct result of these injuries in 2011.
A pavilion that appears to defy gravity, but in fact works very hard to do so.
Location
London, United Kingdom
Client
Cherry Groce Foundation
Architect
David Adjaye of Adjaye Associates
This new memorial pavilion – designed by architect's Adjaye Associates for the Cherry Groce Foundation – coincides with the 35th anniversary of the shooting, and offers a new urban and civic focal point amidst Brixton's historic Windrush Square.
The design complements the square's existing layout and features, which include an existing African and Caribbean War Memorial. The new memorial's canopy speaks of protection and shelter, while the use of a single column symbolises Cherry's strength and her support for the local community. Throughout, the triangular language echoes the mountains of West Africa and Jamaica – Cherry's roots – while the new lawns, planting and integrated benches together welcome the public's engagement.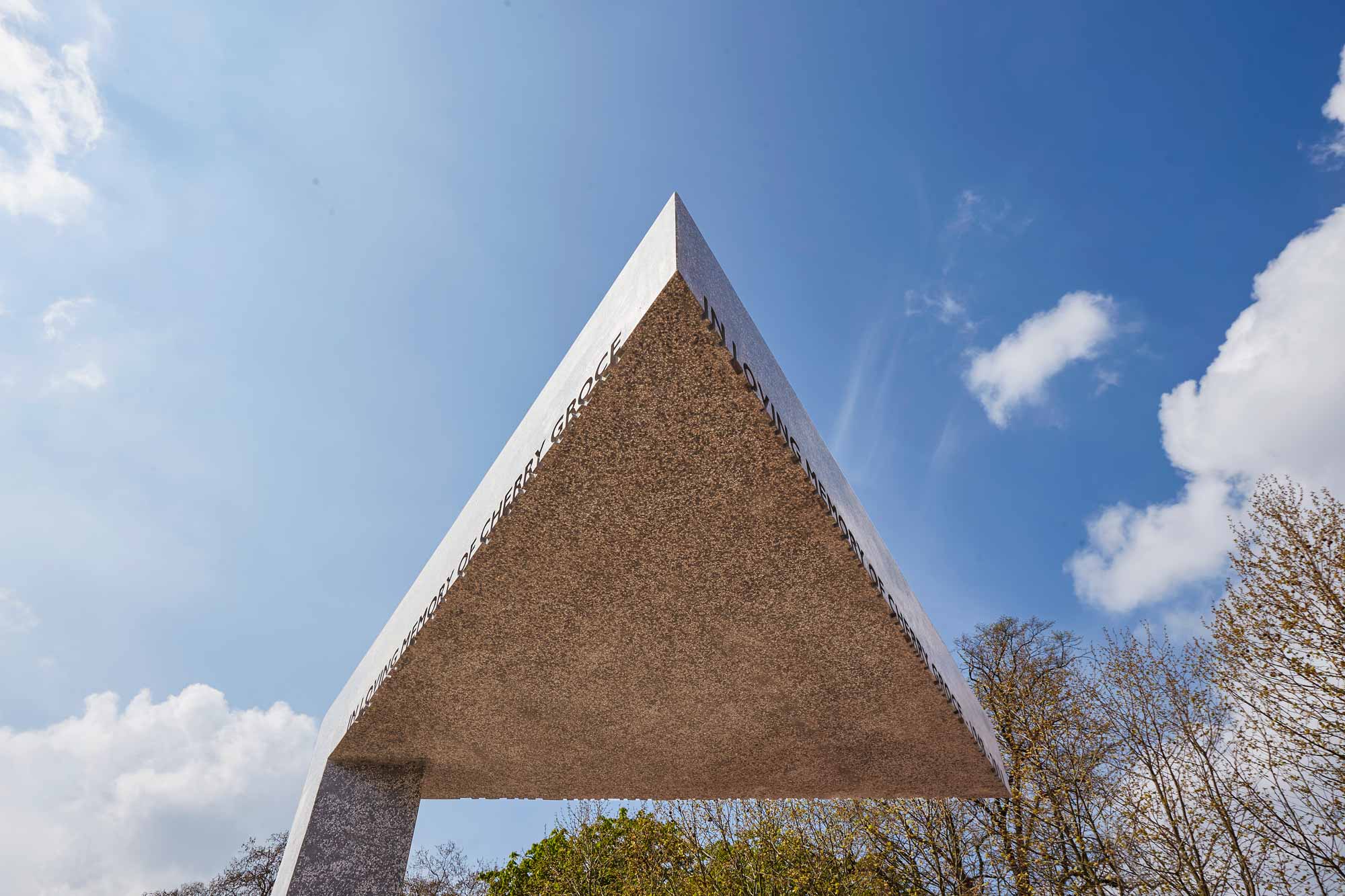 This architectural purity and simplicity is achieved through a delicately balanced structure, and belies the engineering complexity of realising such an extreme cantilever with such apparent weight. The turning forces within the cantilever are in fact minimised by optimising the internal geometry of the precast units; AKT II's computational team produced the structural concept and developed the required bespoke connections and fabrication processes. Heavy steel reinforcements allow the concrete elements to accommodate the remaining forces.
While the resulting form appears to defy gravity, it in fact works very hard to do so.
The project promotes public awareness of the life and experience of Cherry Groce and her family, while also offering a place for reflection. The new memorial now forms a centrepiece for a wider programme of learning, led by the Cherry Groce Foundation, complete with a digital platform that integrates with the memorial experience.