Oops! Looks like your browser is out of date. Is this page displaying correctly? If not, try upgrading your browser or use a different one.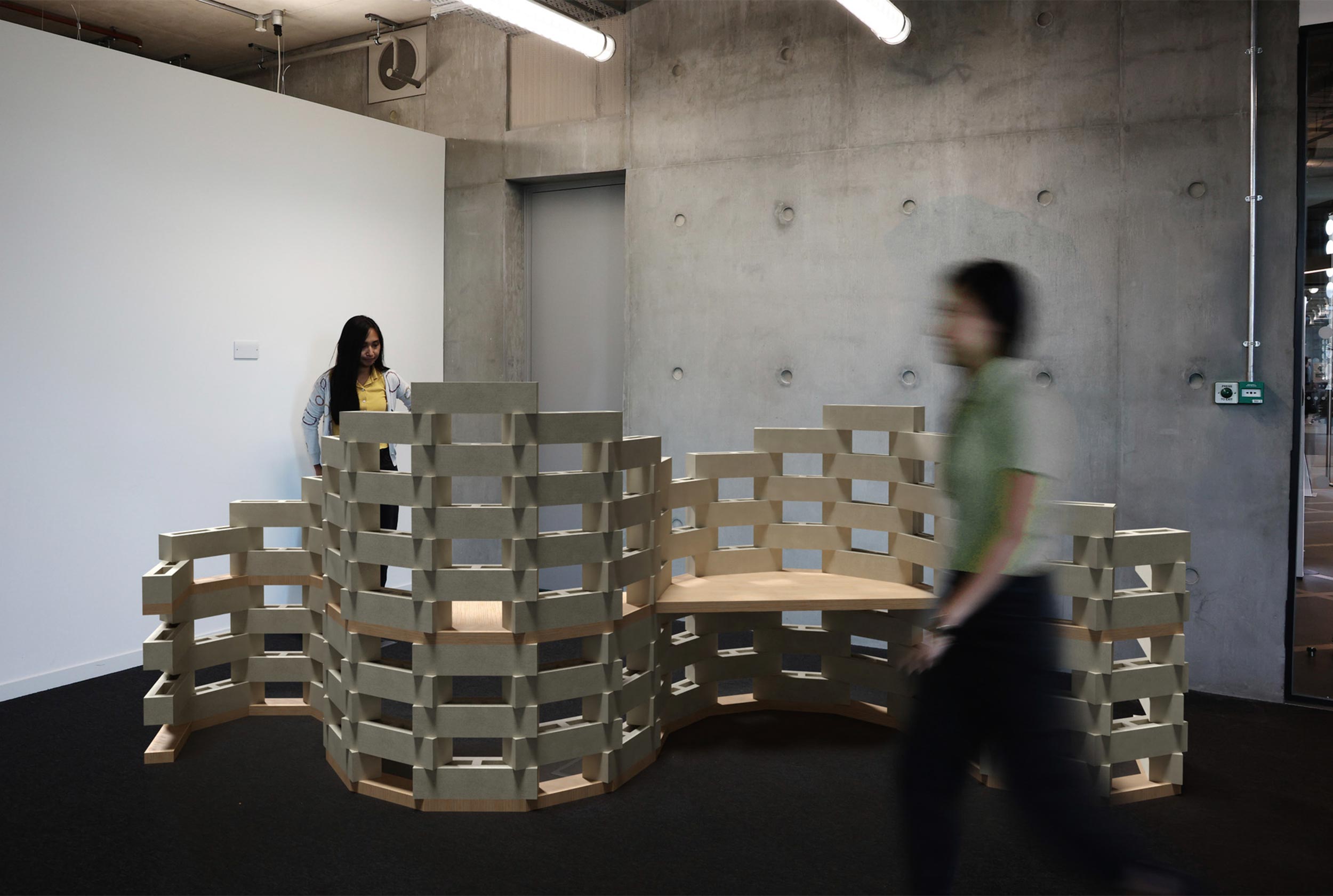 Crinkle-Crankle Concrete.
For the 2022 London Design Festival (LDF), this bespoke architectural installation uses an ancient Egyptian wall-building technique to showcase the cutting-edge carbon-neutral concrete developed by the London-based enterprise Seratech. AKT II has provided computational and structural expertise for this first public showcase of Seratech's new material.
A bespoke architectural installation to showcase Seratech's carbon-neutral concrete.
Location
London, United Kingdom
Client
London Design Festival (LDF)
Seratech is a spin-out enterprise from Imperial College London. Their team has developed a simple chemical process to sequester CO2 in mineral form within the creation of waste-free construction materials, with the potential to newly store carbon within new construction. For the 2022 LDF, the form-efficient installation demonstrates the first samples of Seratech's carbon-neutral concrete in use.
The exhibit is made from a series of uniform blocks. These pivot around a precisely cut template of re-used formwork – which serves as an integrated seat – and are locked into place using hemp rope. The resultant structure is 100% demountable, and can also be reconfigured and expanded into new forms as more blocks become available. Seratech's intention is to re-use the structure to display the new material in many further locations in the future.
© Mark Harrington / AKT II
Each of the blocks furthermore represents a unique step in the development of Seratech's technology; together, the blocks document the evolution from traditional Portland cement through to the carbon-neutral concrete that contains Seratech's cement-replacement material.
The Crinkle-Crankle wall technique was originally developed in ancient Egypt, and can still sometimes today be found in the UK's countryside. The sinusoidal form derives the necessary structural stability from just a single plane of bricks, and uses fewer bricks than the notional straight construction. For the LDF installation, this inherently strong form has additionally made it possible to heavily perforate the remaining configuration, with a very low number of bricks required overall.
For the 2022 festival, the installation has been realised with the support of the specialist UK concrete contractor Byrne Bros.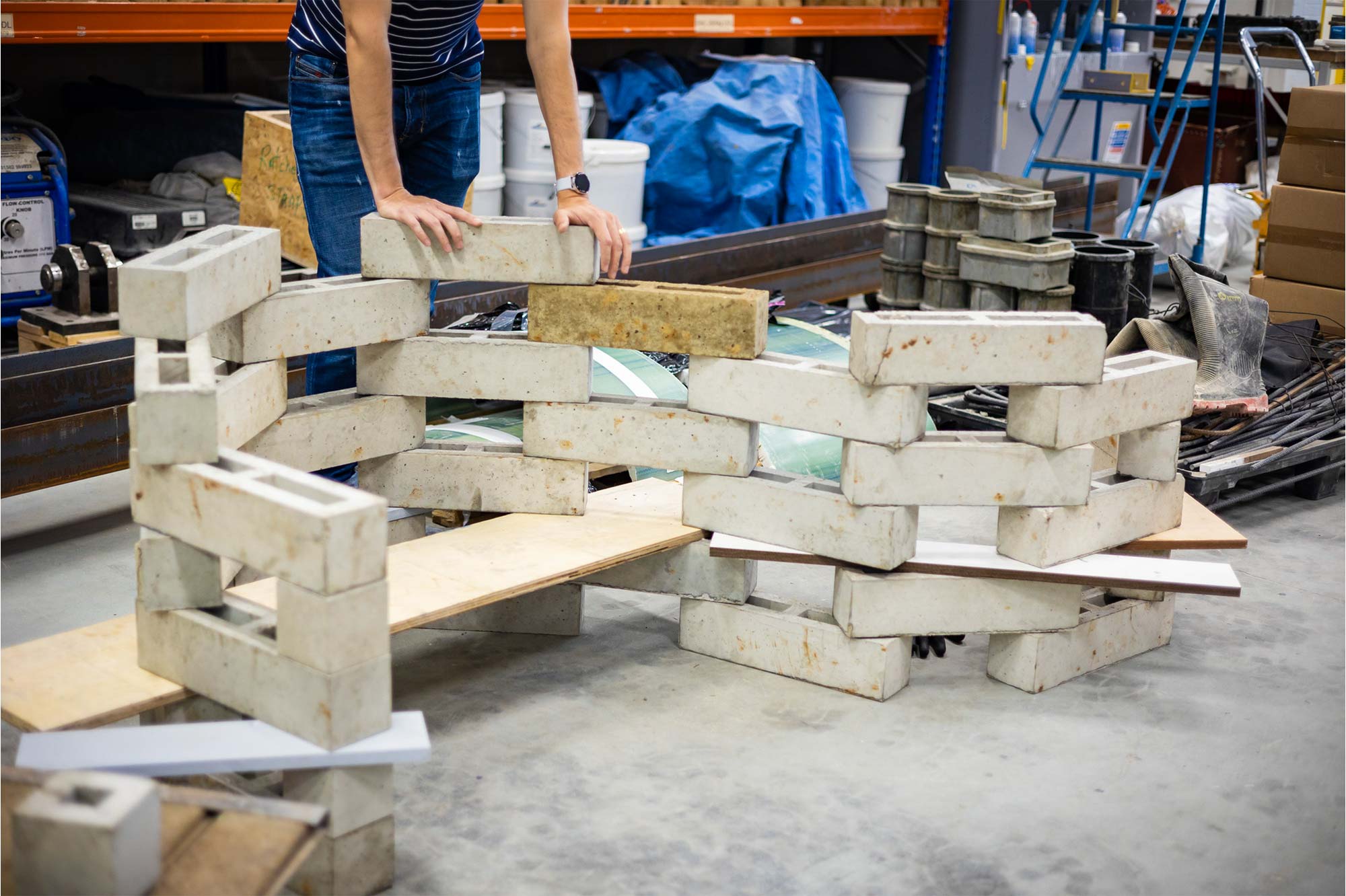 © Mark Harrington / AKT II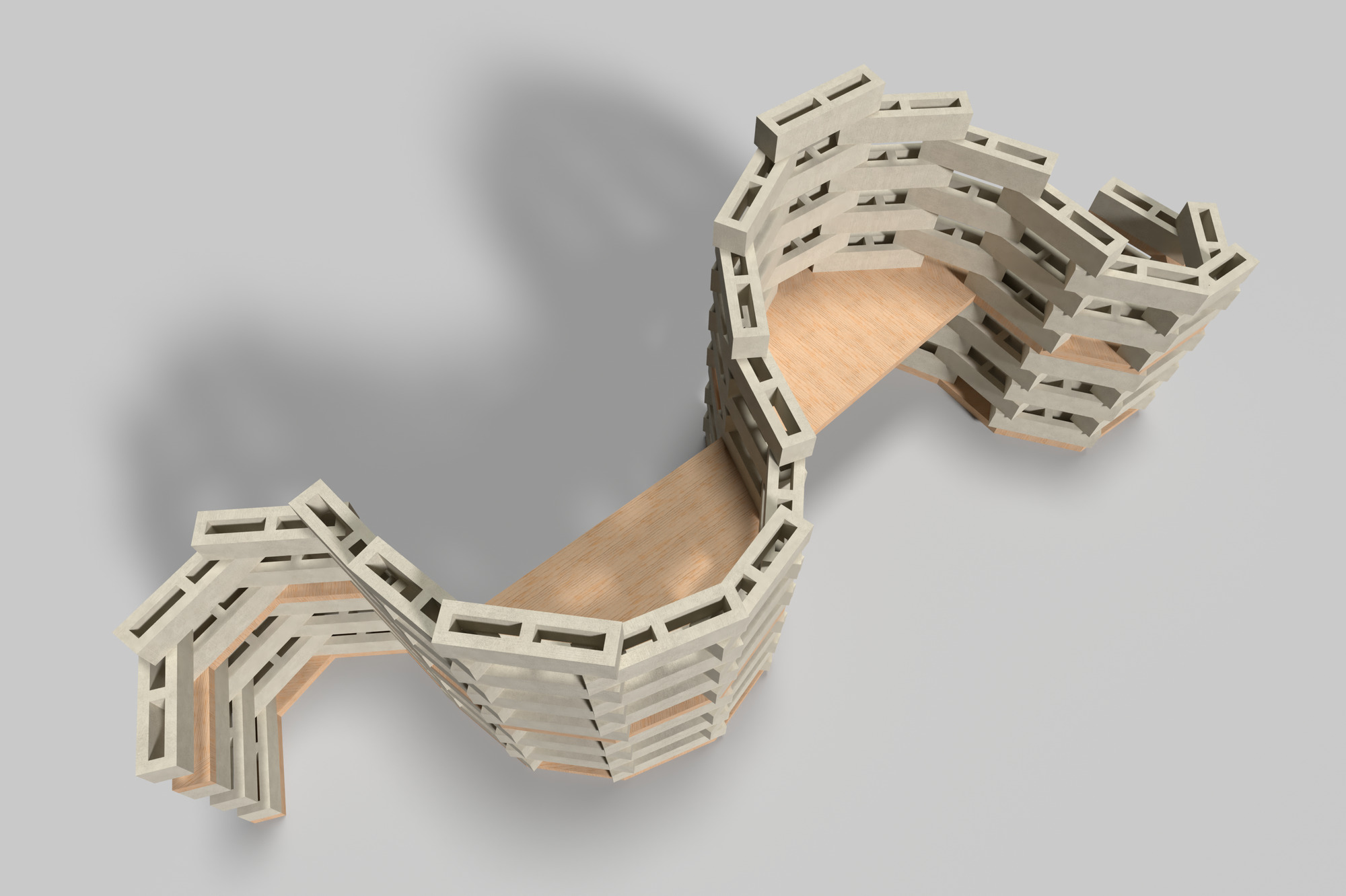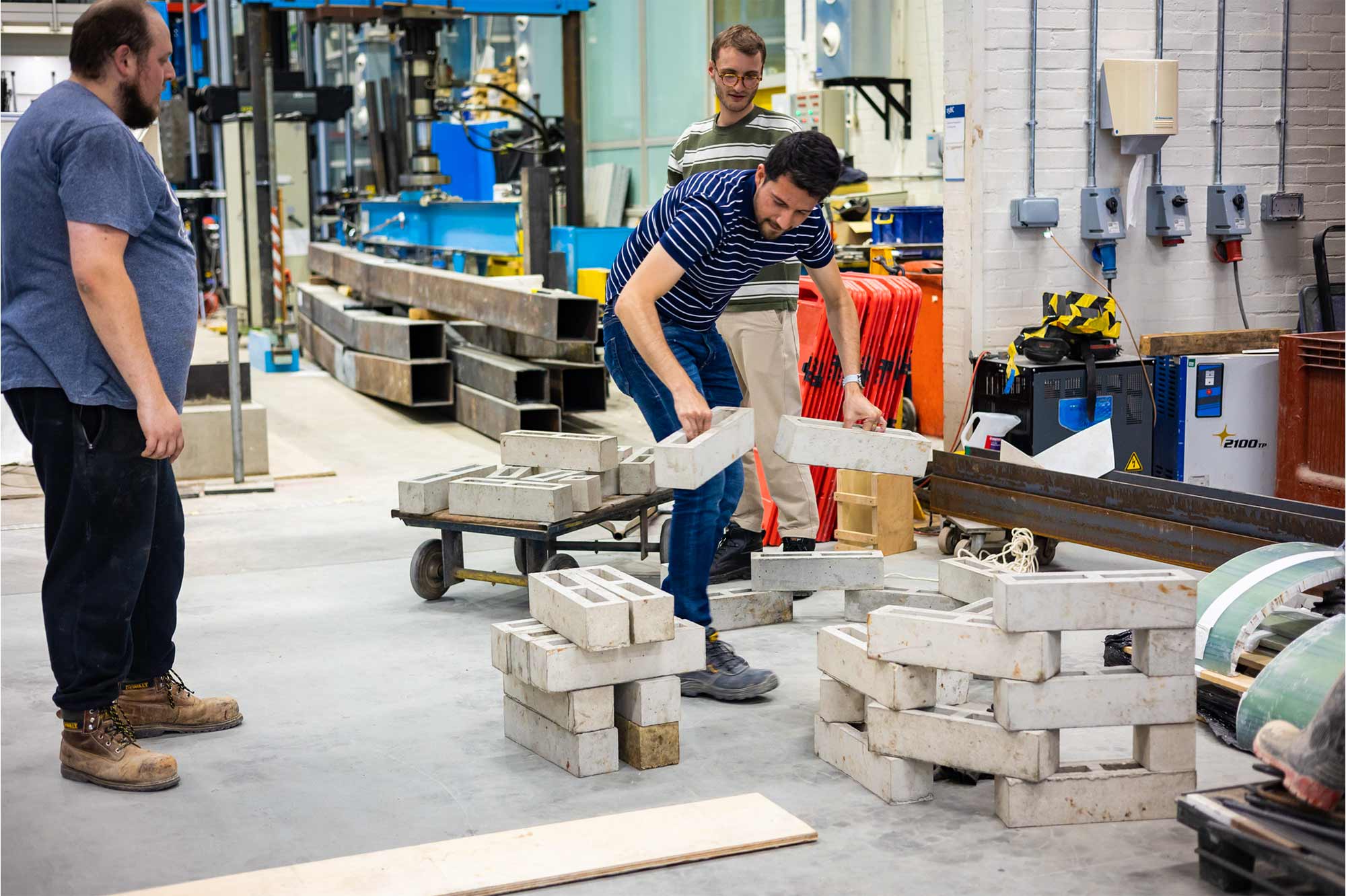 © Mark Harrington / AKT II