Oops! Looks like your browser is out of date. Is this page displaying correctly? If not, try upgrading your browser or use a different one.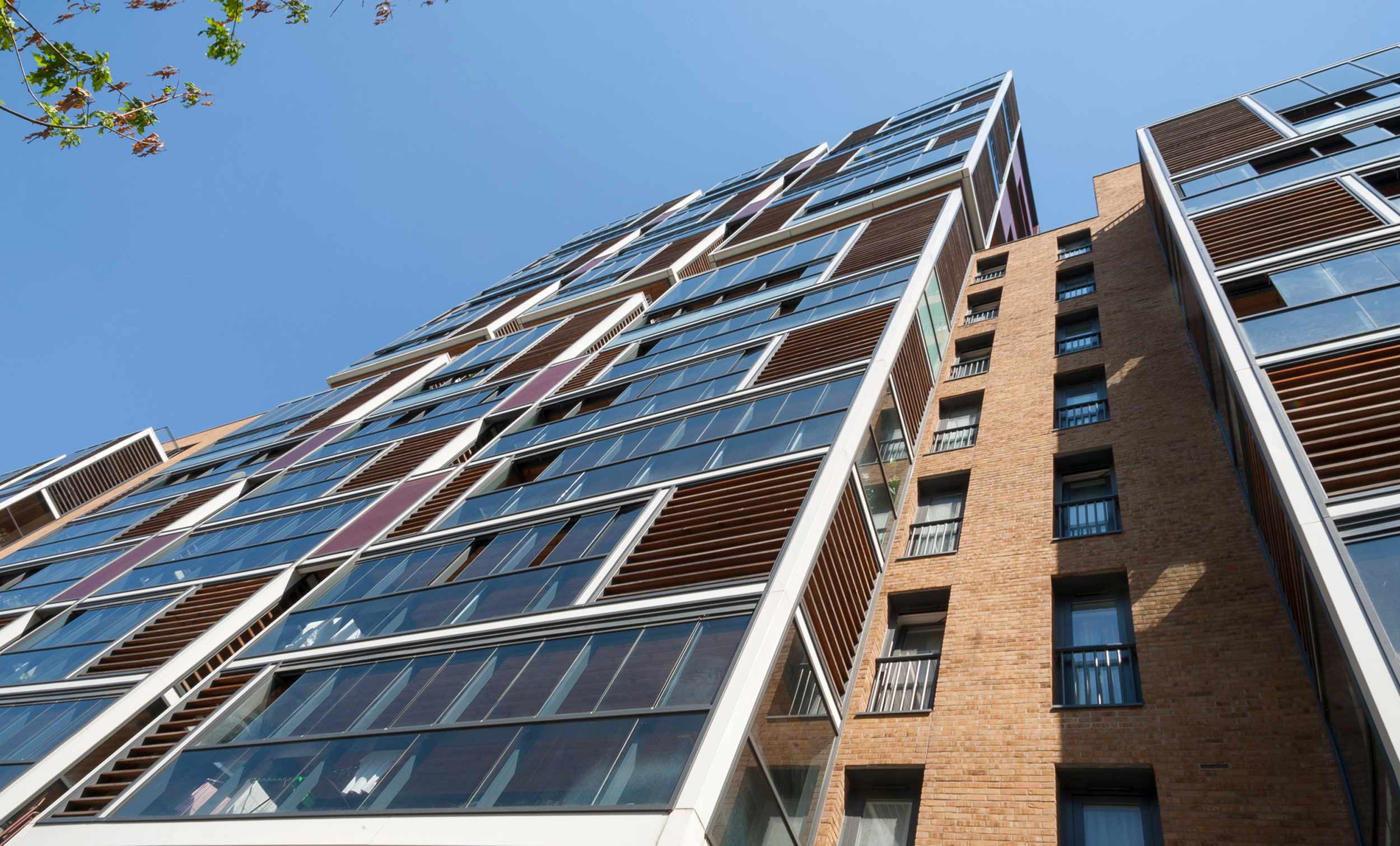 Dalston Square.
The prominent façades of these residential towers dwarf Dalston Junction Overground station, providing a focal point for the hub. We teamed up with architects Goddard Manton and John McAslan + Partners to provide engineering expertise on Hackney's ambitious mixed-use scheme to provide retail, restaurants and 553 new homes.
Mixed-use residential and a library on top of a rail station.
Architect
Goddard Manton, John McAslan + Partners
Project Value
£110 million
Status
completed 2011–2013 (phased)
The route of the east-west Crossrail runs directly under the northern part of the site; we undertook a detailed consultation process with their geotechnical team to demonstrate that our works would not apply unacceptable stresses to the ground adjacent to the tunnel.
The four residential blocks above and adjacent to Dalston Junction station were founded on a huge podium with large diameter piles below, already completed by TfL. We reviewed the point loadings of the approved design and found spare capacity through modelling of the podium. This enabled us to add significant value by introducing extra storeys to the majority of the blocks. Crucial acoustic isolation was introduced in the form of neoprene pads between the buildings and the podium to achieve the required mitigation.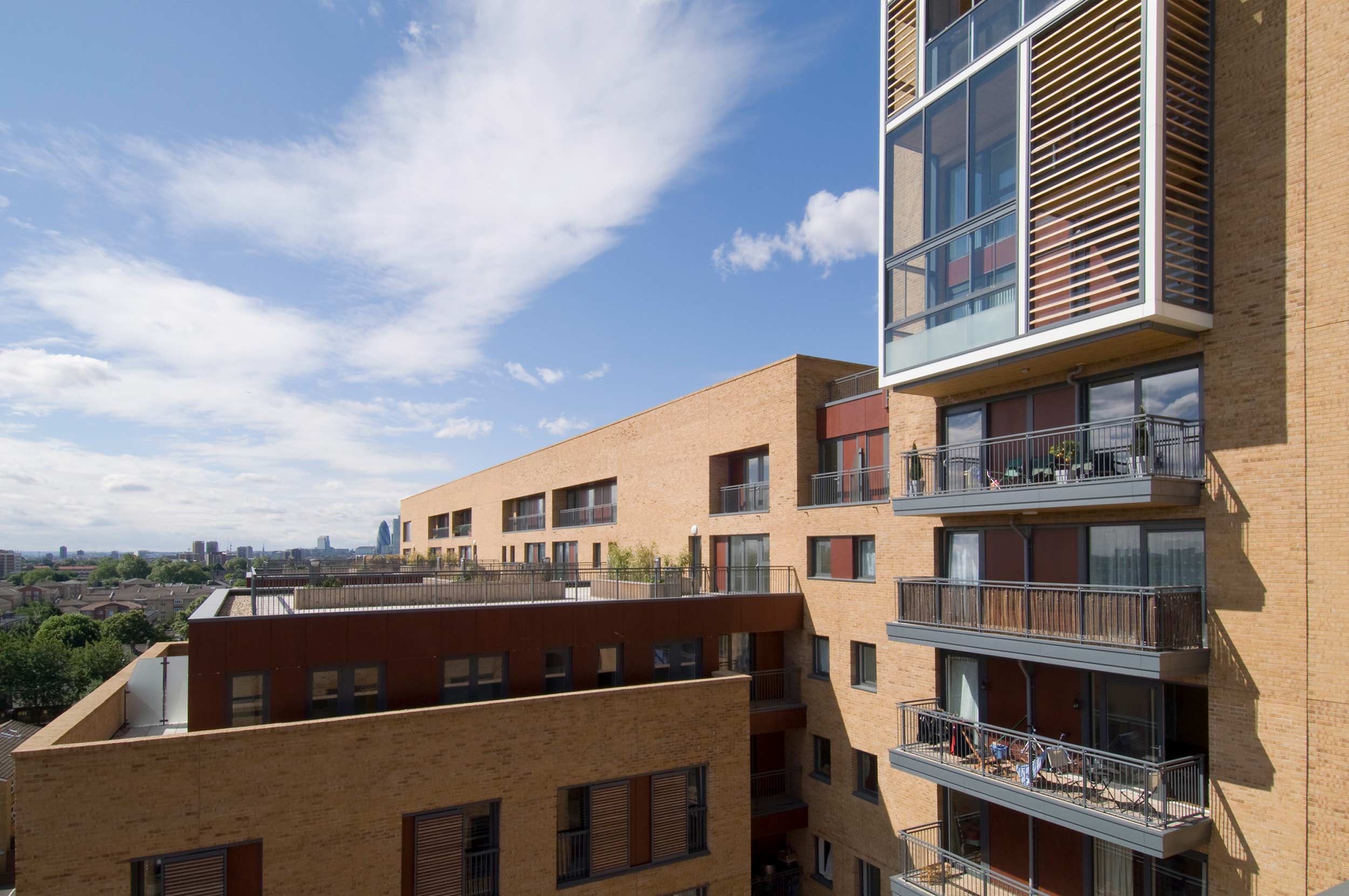 For the superstructure, concrete was rejected in favour of steel; this was lightweight and met the weight restrictions, and its slim-line columns worked better with the internal layouts. We provided a short-span, rigid design to reduce noise transfer, which was combined with the advised linings and isolators.
In the south blocks, which were a sufficient distance from the existing podium not to be restricted by weight limits, we specified concrete frames with a continuous raft foundation. Extensive ground modelling allowed us to propose localised thickening of the slab where necessary, meeting the needs of various buildings within the one structure. An impressive new library features a basement archive, the first in the country to gain National Archive status; this required careful waterproofing and fire resistance details, as well as proven redundancy of structure.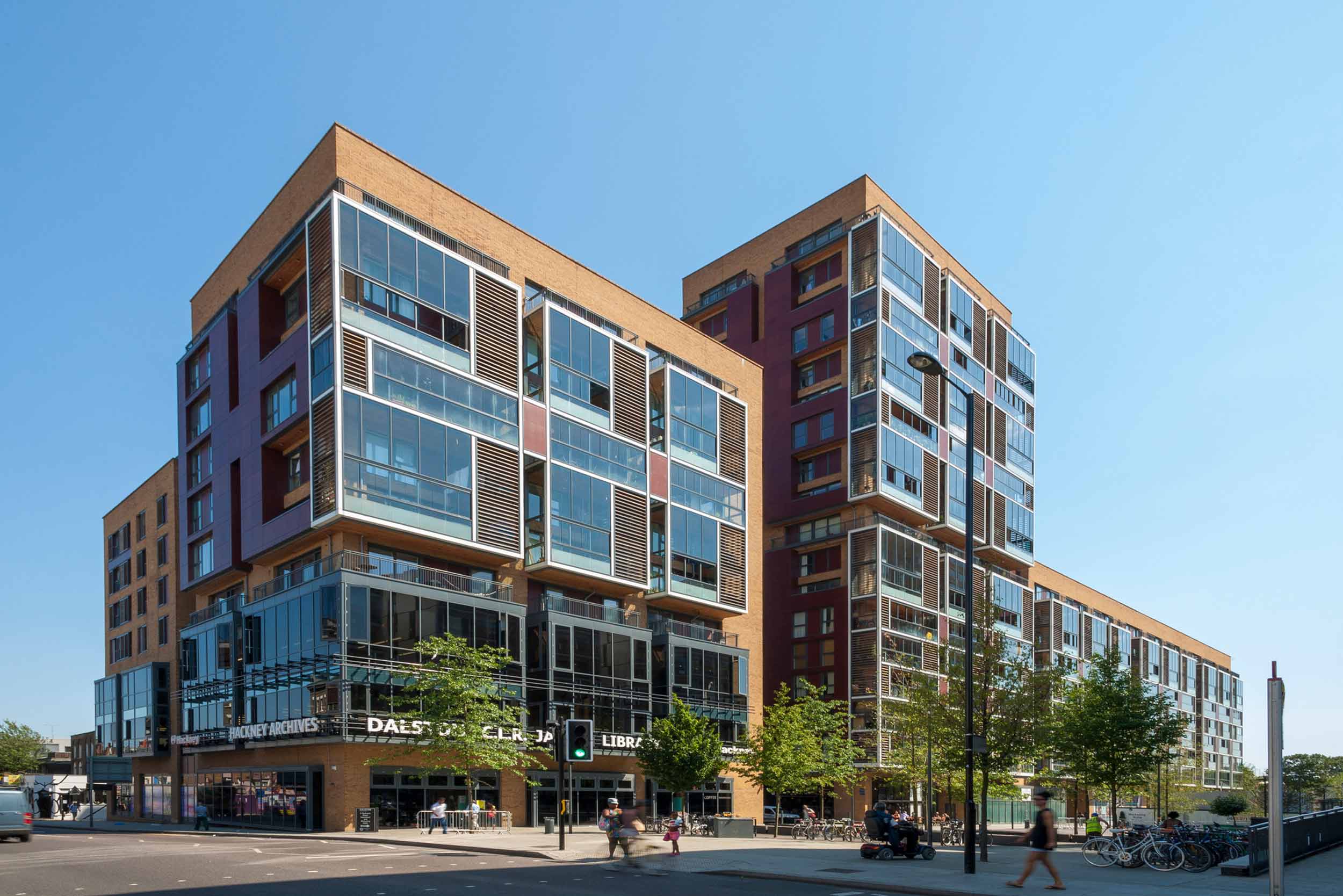 Awards.
2011 British Homes Award – Commendation