Oops! Looks like your browser is out of date. Is this page displaying correctly? If not, try upgrading your browser or use a different one.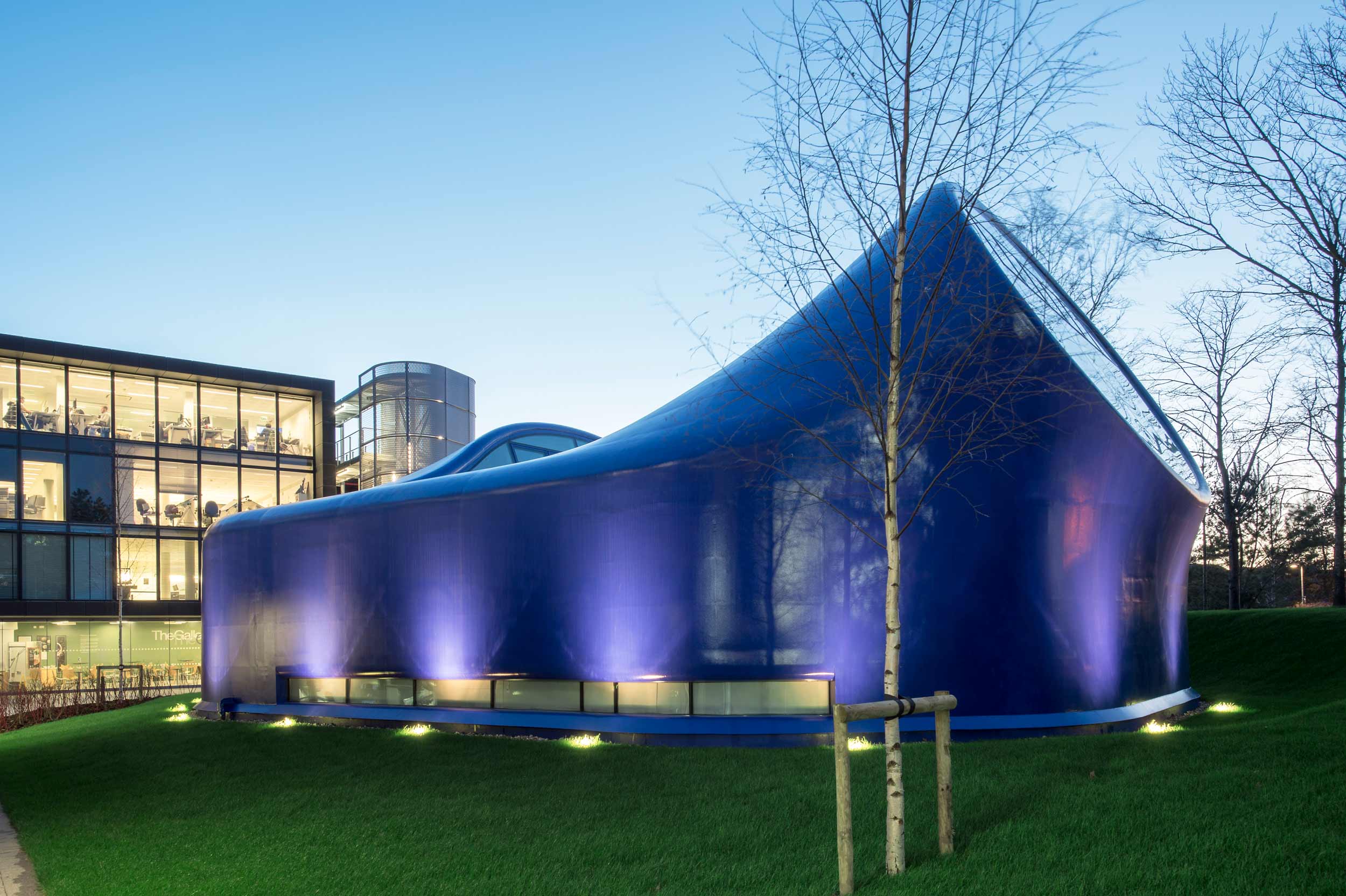 Drawing Studio.
In recent years, Arts University Bournemouth has seen significant development as they aim to update the university for their nearly 3,000 students. To continue with their expansion, the client requested a new single-storey drawing studio be designed for an undeveloped site on their campus.
Steel monocoque shell structure for a drawing studio at an expanding university
Client
Arts University Bournemouth
Architect
Cook Robotham Architectural Bureau (CRAB)
Project Value
£ 1.8 million
The structure is composed of a thin steel shell, constructed by specialist steel fabricator CIG, like the hull of a ship, creating a single smooth, monocoque surface. This consists of an 8 mm double-curved external plate, stiffened by thin internal welded steel rib-plates, creating a 16 m span column-free space.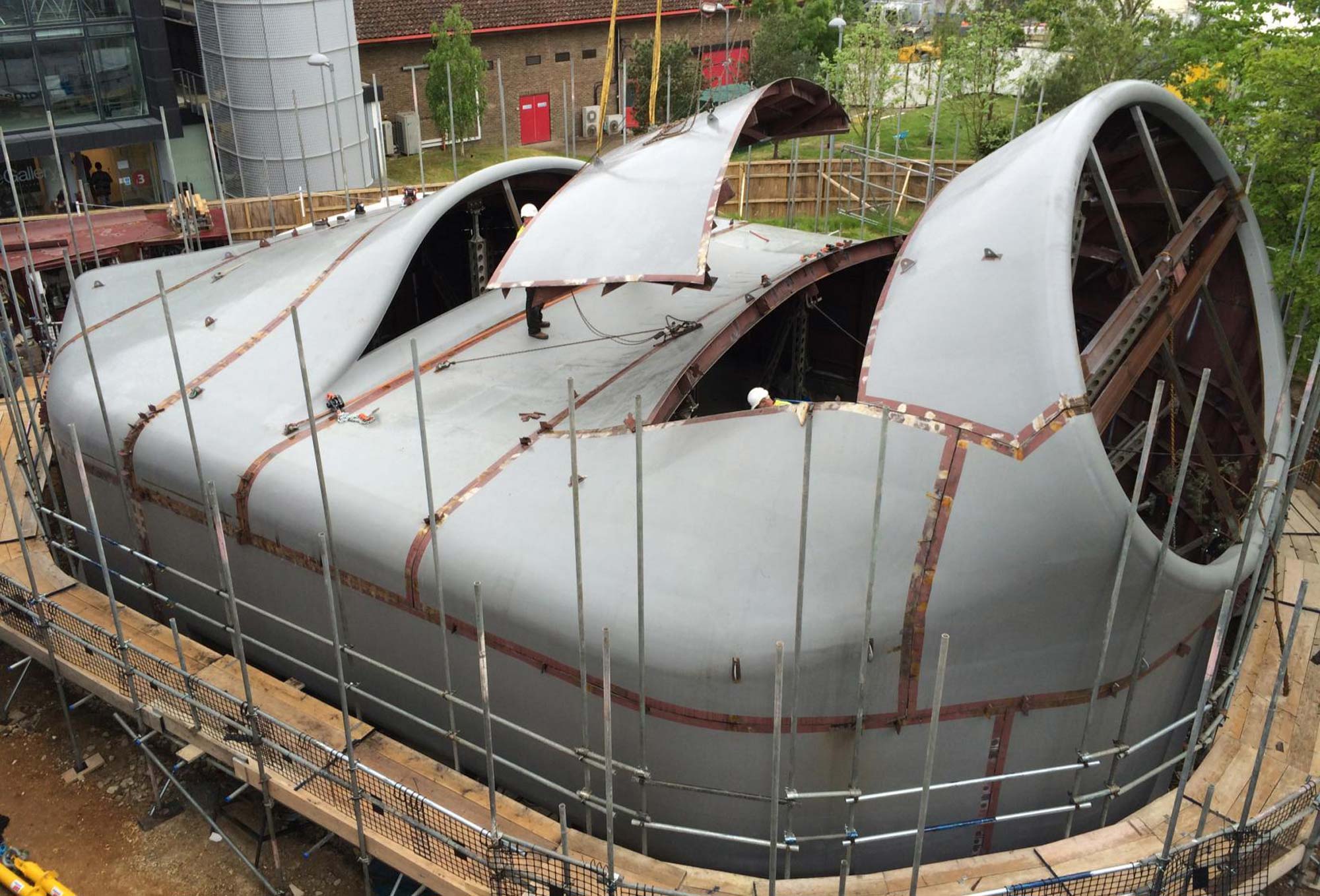 The monocoque construction was prefabricated in large panels, bolted and welded on site so that the walls and roof transition as one seamless piece. The surface has five openings of different sizes and shapes, creating varying conditions of light within the same space, and is coloured with a semi-glossy coating to protect the structure from the environment.
Bespoke software tools were developed to model the surface, allowing control over the geometry of the outer form and pattern of its internal ribs. This allowed us to reduce plate thickness to a minimum through detailed non-linear plate buckling analysis and to optimise the external curved plate patterning to reduce waste and facilitate fabrication.
The spread of the loads along the perimeter of the shell allowed for the use of shallow concrete foundations. These consisted of strip foundations beneath the entirety of the perimeter wall and a ground-bearing slab to form the studio floor. Two access ramps were produced from either paved made-ground or with a reinforced concrete slab in which the foundations for handrail posts could be integrated into the slab.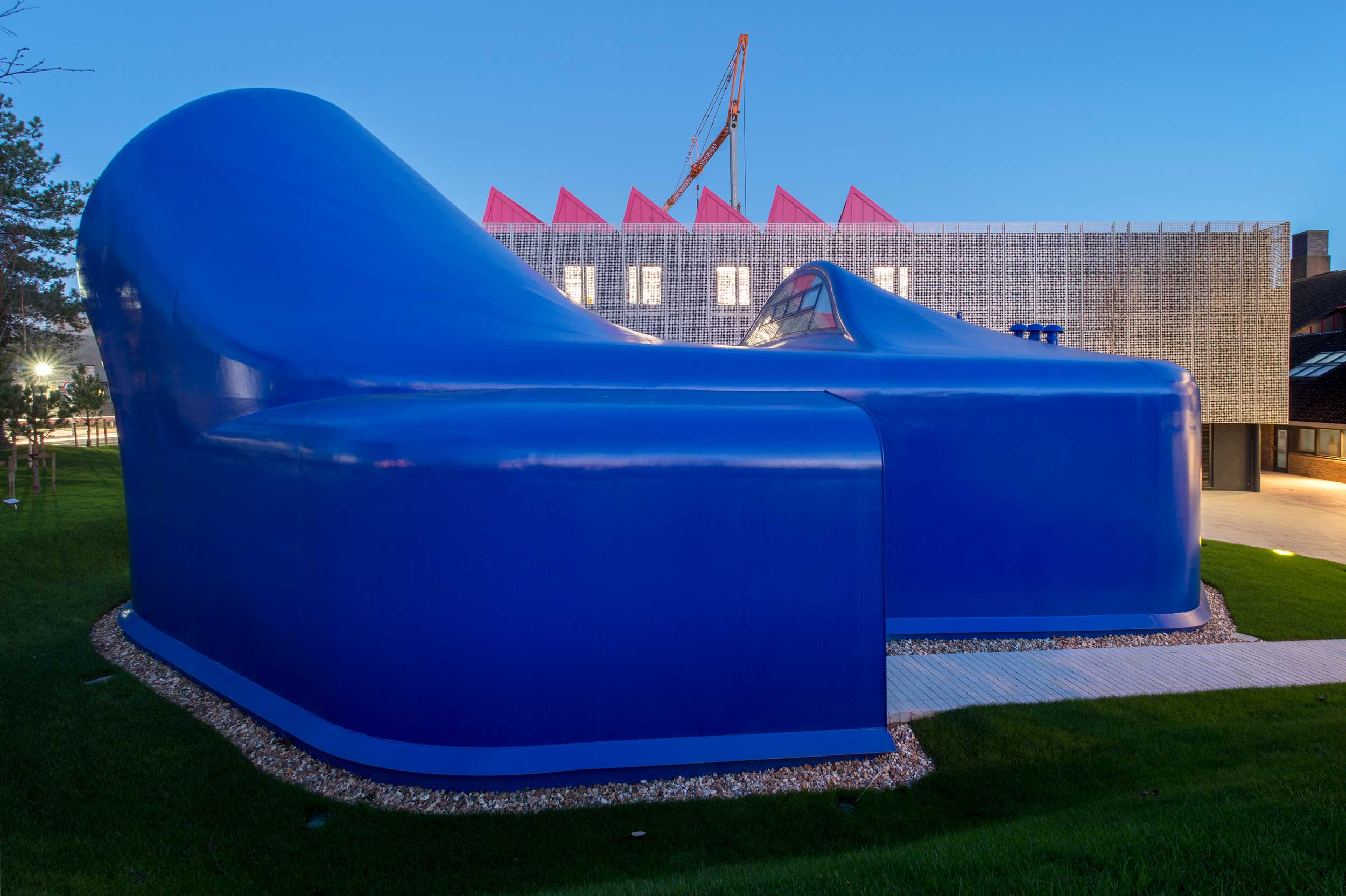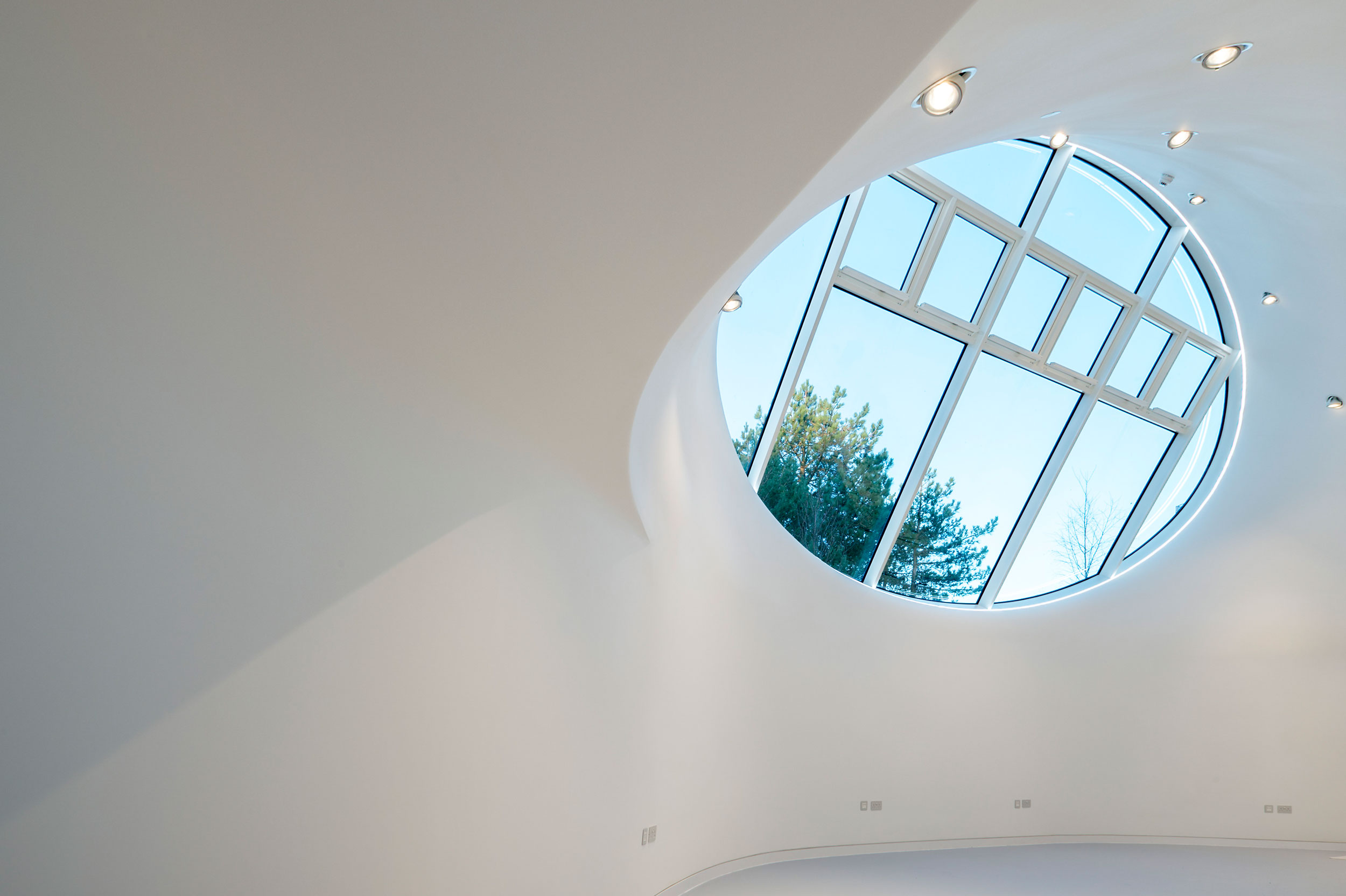 Awards.
2017 Civic Trust Award – National Winner
2016 RIBA Regional Award
2016 RIBA National Award