Oops! Looks like your browser is out of date. Is this page displaying correctly? If not, try upgrading your browser or use a different one.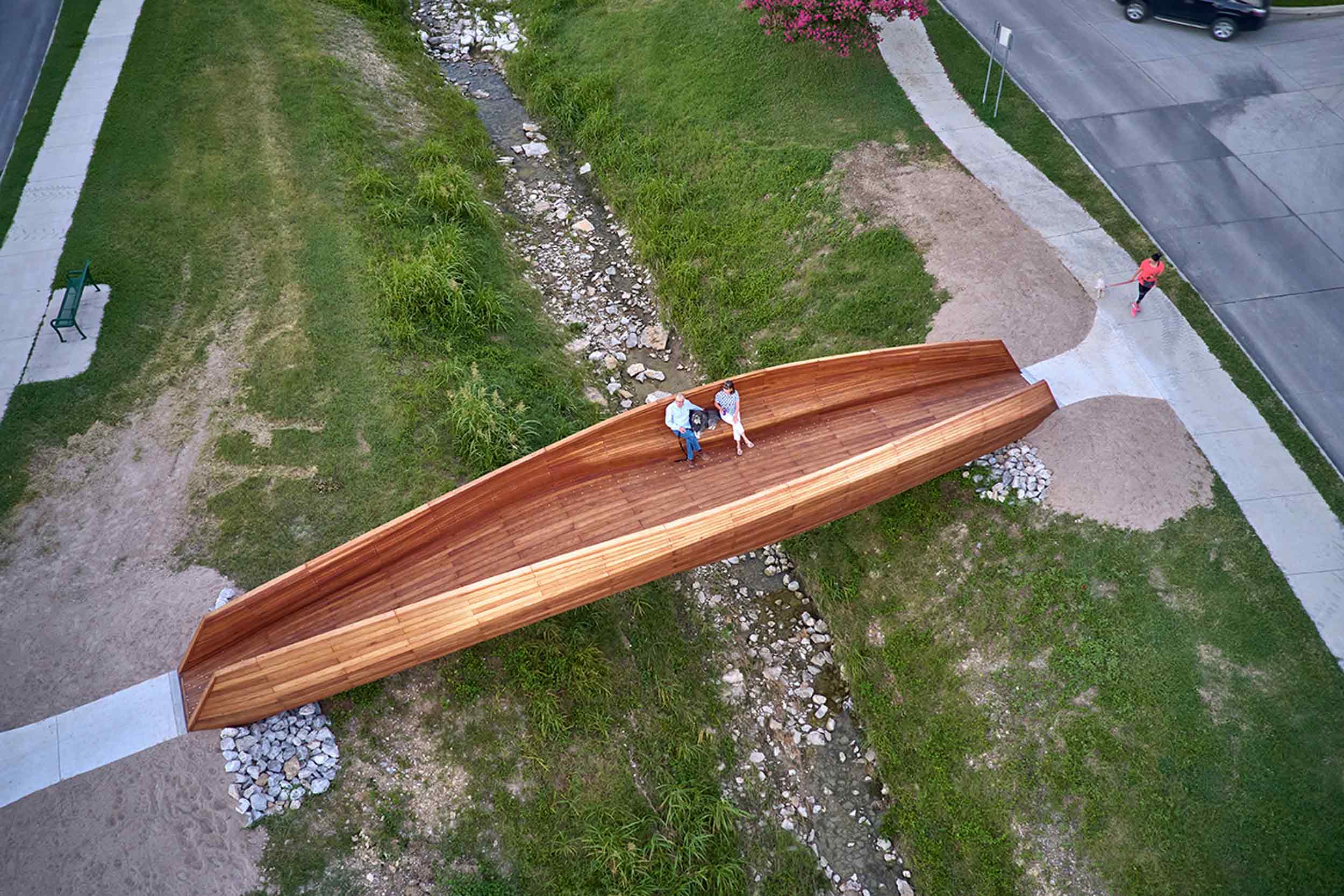 'Drift' footbridge.
'Drift' is a pedestrian bridge in the city of Fort Worth, Texas. It's led by the US-based designer Volkan Alkanoglu, with a structural design that's been conceived and computationally optimised by AKT II before then being delivered by the local firm CMID Engineers.
A pedestrian bridge with complex geometry that connects several neighbourhoods along Fort Worth's 'Trinity' river trail.
Location
Fort Worth, TX, USA
Client
City of Fort Worth
Fort Worth Public Art Program
Architect
Volkan Alkanoglu
The bridge has been delivered as part of a city-wide public art programme. It arches over a creek in the South Hills residential area – where there'd previously been no crossing for seven blocks – to provide new connectivity for the neighbourhoods along the city's Trinity river-trail system.
Strategically, the project centres on placemaking, while exploring sustainable materials (it's made from steel and timber) and minimising any impact to the site's natural habitat. Conceptually, the design also draws from the creek's driftwood and plant life, and from the local range-style homes. Novel design and delivery methods are additionally employed to help minimise the project's cost.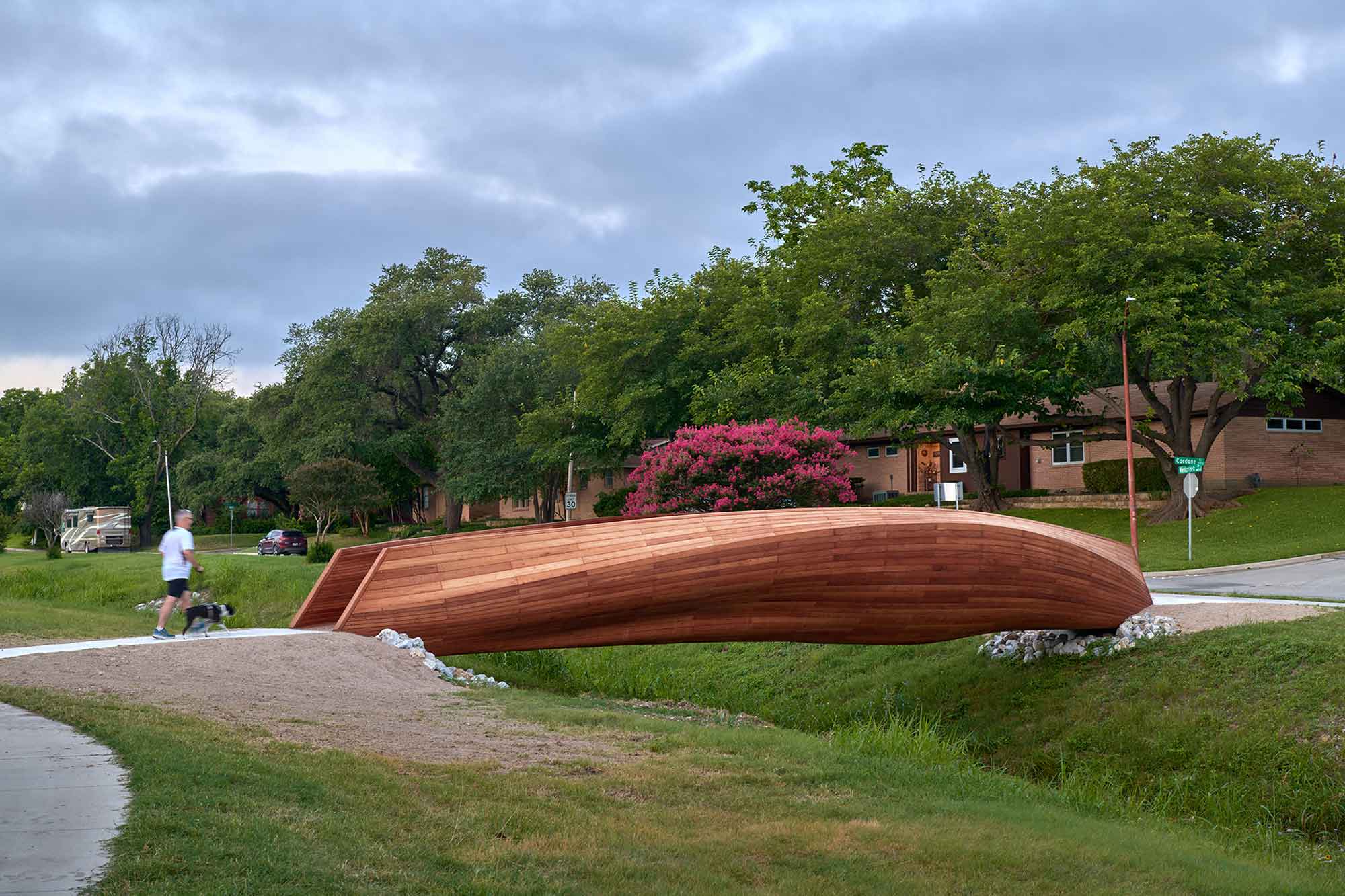 AKT II was involved in developing the initial concept together with the artist. The bridge is essentially a concave 'hull' with a pathway, benches and railings that are built into a single form. Within our proposed concept, the structural system was completed with an all-timber skin, with sliced and CNC-milled cross-laminated timber (CLT) that followed the architectural surface. We also computationally optimised the proposed form and geometry, to reduce the overall material intensity, and we specified post-tensioned cabling to enhance the structure's durability.
Altogether, AKT II's concept for Drift was centred on a forward-thinking 'plug and play' infrastructural approach. It was designed for fabrication off-site as a single piece, which could then be transported and craned onto the 'light touch' piers. This solution helped to minimise any potential disruption to the creek's natural habitat or the surrounding urban community.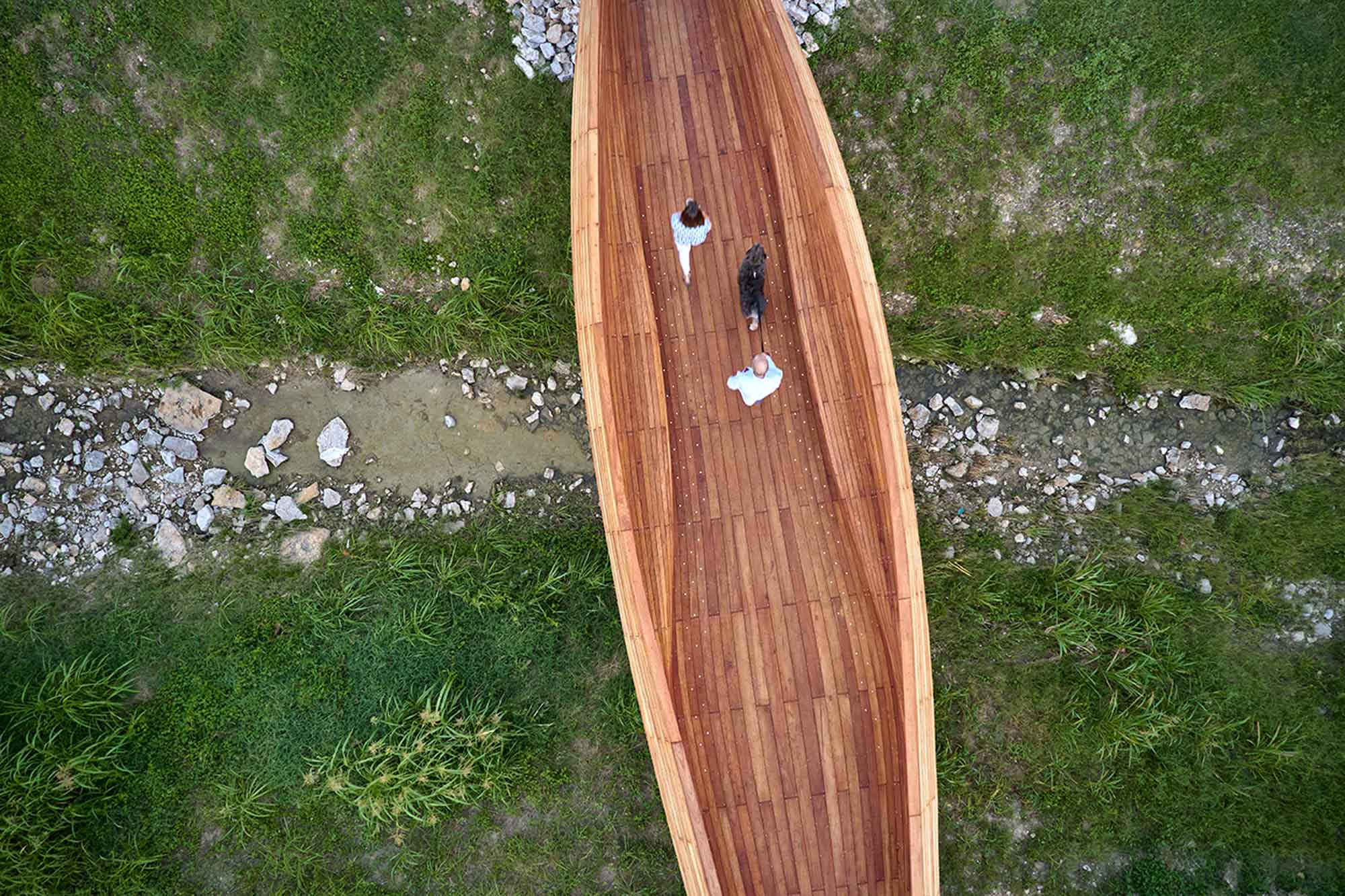 Awards.
2022 AIA Indiana Design Award