Oops! Looks like your browser is out of date. Is this page displaying correctly? If not, try upgrading your browser or use a different one.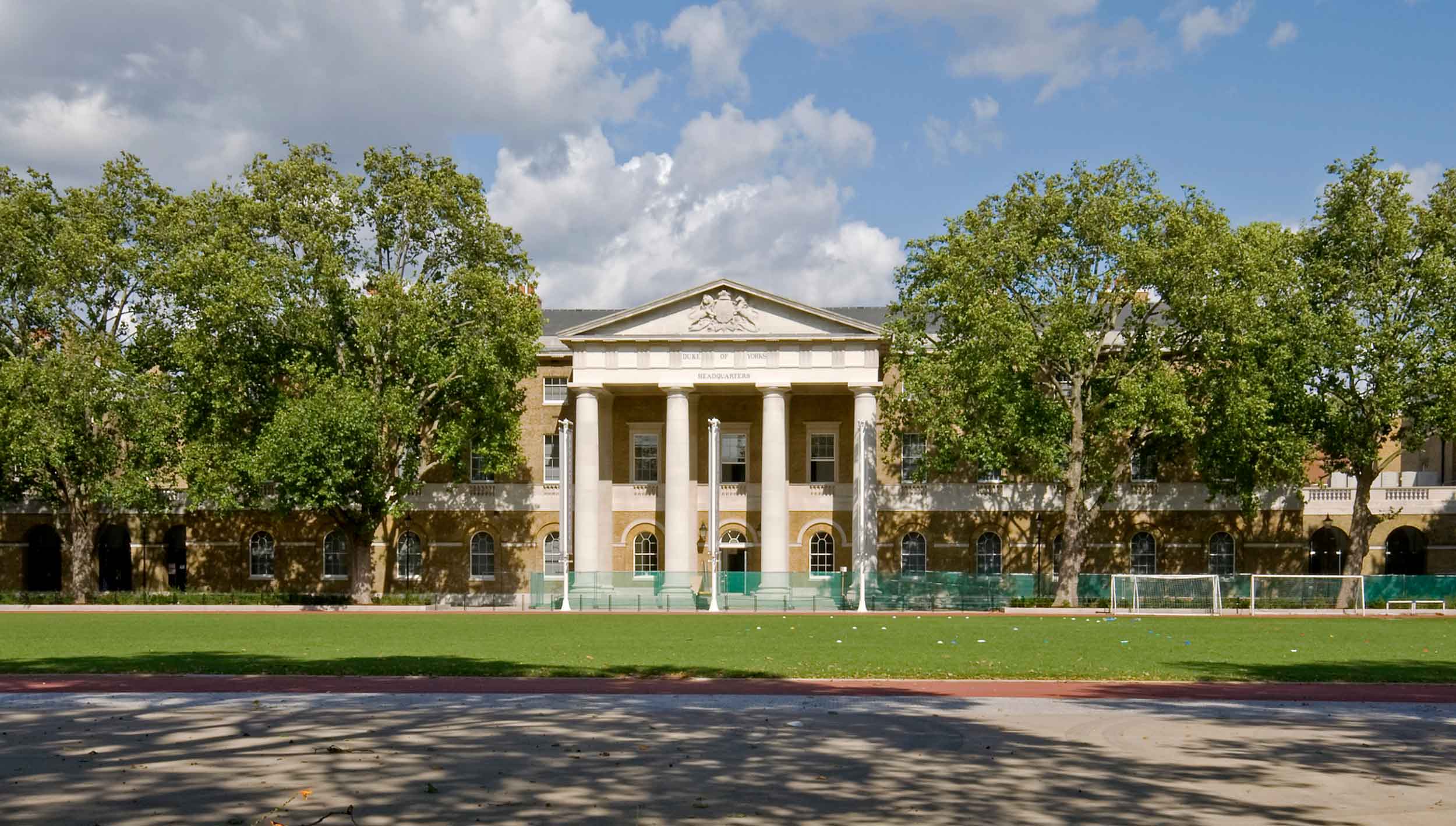 Duke of York Headquarters.
Previously a military barracks, the 4.15 ha Duke of York's Headquarters to the south of the King's Road was acquired by Cadogan Estates in 1999 and subsequently redeveloped in three phases over a six-year period.
Former military barracks in Chelsea converted into high-end, mixed-use units
Project Value
£ 120 million
Status
2003 – 2008 (phased)
In the first two phases, a mixture of commercial, retail and residential accommodation was introduced, including five new structures and significant changes to the existing buildings.
The Grade II-listed Georgian main building had undergone major renovations in the 1990s when it was converted into offices, including the addition of a concrete frame inserted behind the 19th-century façade. Our project oversaw a second change in function, from office block to private school. A large double-height basement car park was also created beneath a newly-created private square to the southern end of the site.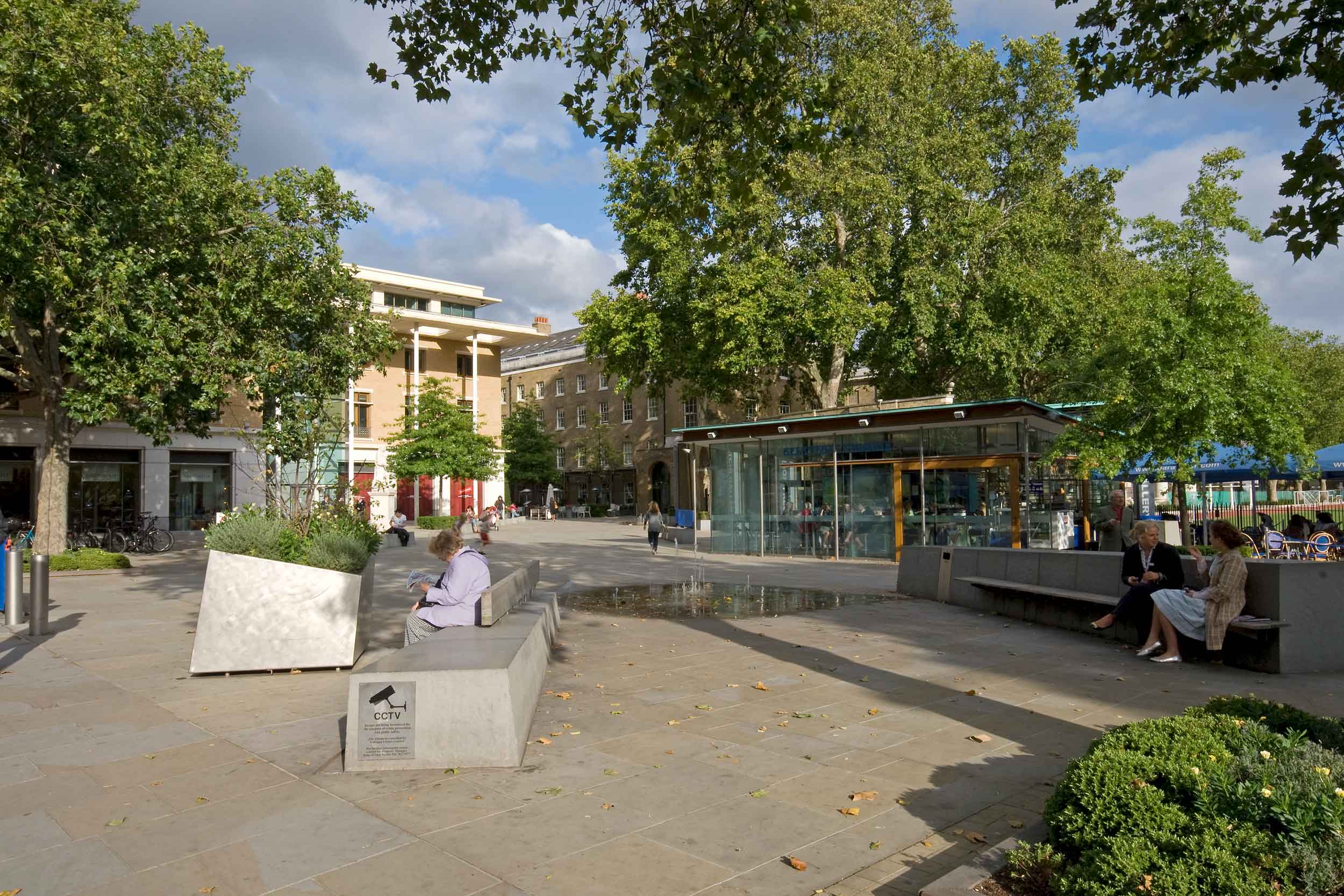 The third phase of the development then saw the conversion of a section of the main building into part of the new Saatchi Gallery, alongside three brand new galleries and visitor facilities in an elegant extension. Originally designed as an office, an innovative design allowed these floors to be removed for the gallery's use, but with a simple solution for them to be returned in the future.
Our involvement across the site as a whole included reviewing new pedestrian spaces and introducing new routes through and around the buildings, as well as redirecting and altering existing services. A historical running track, linked to the site's military past, needed to be retained and left unaffected by site works. These matters required substantial liaison with the planning and governing authorities controlling this high-profile area of London in order to gain approvals. A new entrance was created on Turks Row, carefully coordinated with the construction of the nearby car park to ensure site access despite ongoing obstructions.
A fast-track programme was adopted for all phases of the project. The majority of the design and construction activities were run in parallel to allow the client to obtain an early return on this investment.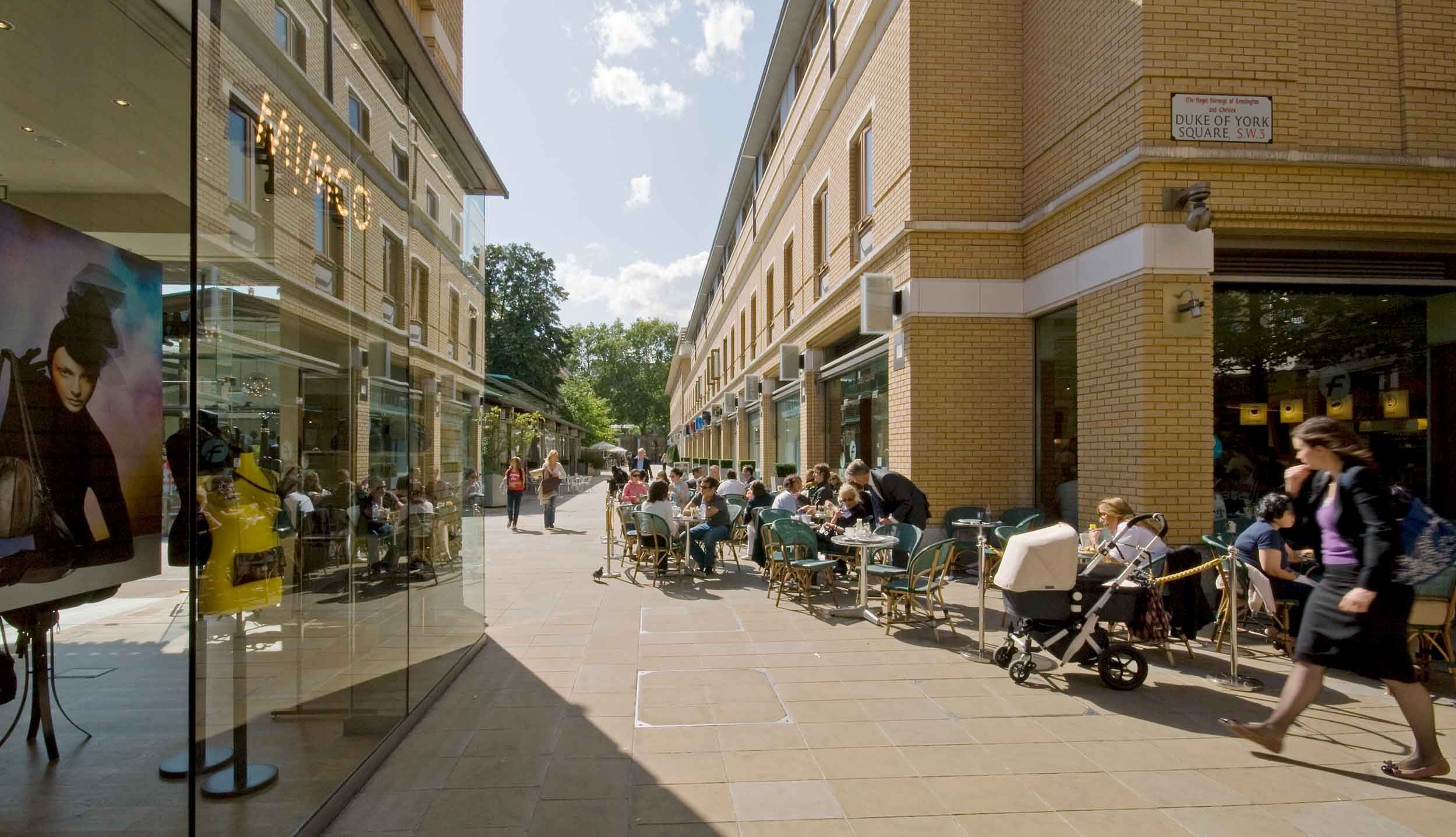 Awards.
2004 Civic Trust Award – Commendation
2003 Royal Borough of Kensington & Chelsea Environment Award
2003 National Home Builder Design Award – Commendation
2003 Retail Property Week Award
2003 Scala Civic Building of the Year
2002 Slate Roofing Award
2002 Copper in Architecture Award