Oops! Looks like your browser is out of date. Is this page displaying correctly? If not, try upgrading your browser or use a different one.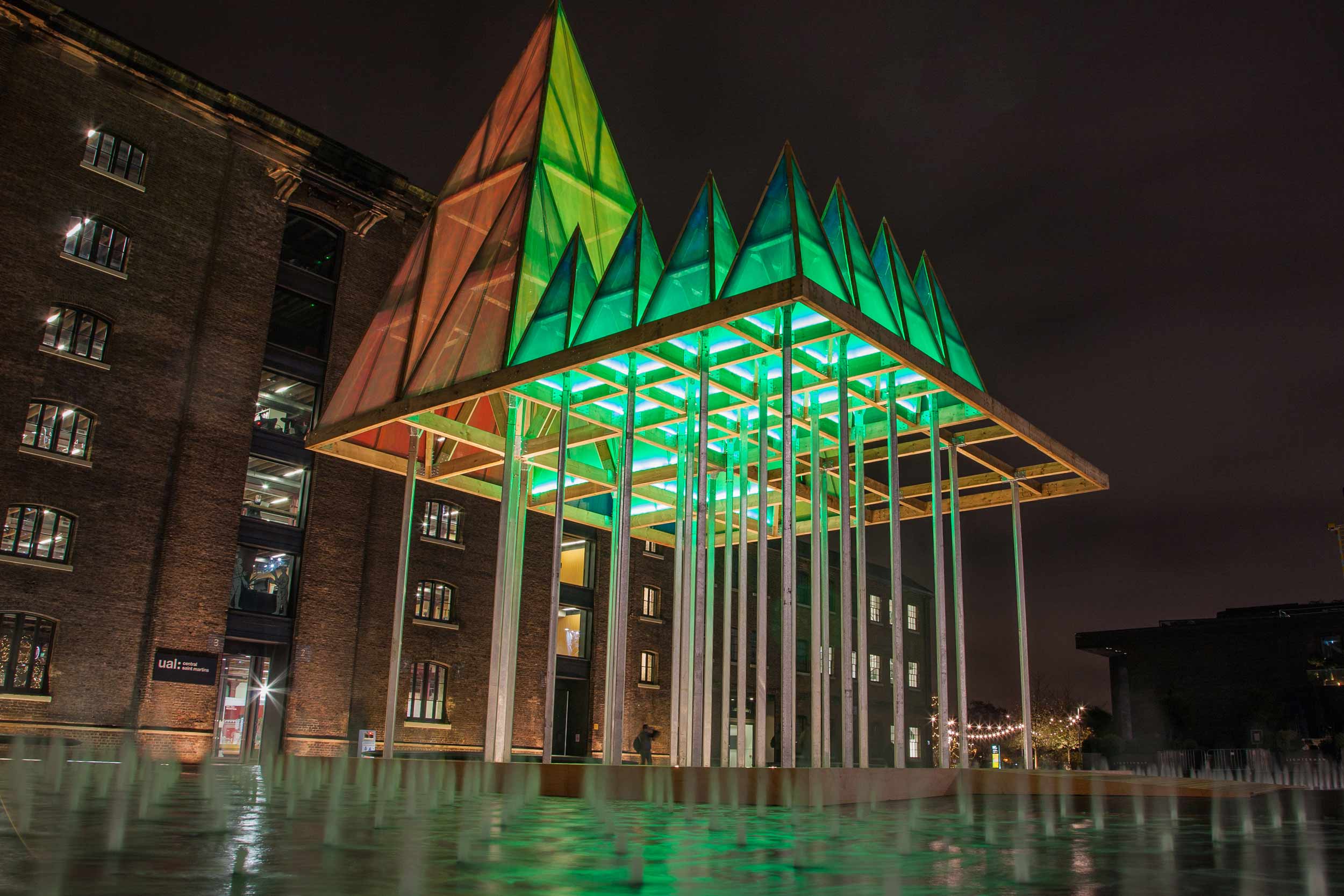 Electric Nemeton Christmas Tree.
AKT II worked alongside Sam Jacob Studio to design and deliver a temporary structure to sit at the centre of Granary Square in King's Cross. The Electric Nemeton Tree is one of three Christmas trees installed in the King's Cross neighbourhood which are all unique takes on the festive symbol.
A Christmas tree installation in King's Cross to mark the 2020 festive period
Architect
Sam Jacob Studio
The 11m high tree draws inspiration from the origins of the Christmas tree tradition: the ancient forest and the symbolism of the midwinter tree. Nemetons refer to ancient Celtic groves, constructed using the natural landscape and serving as sacred gathering places. This aspect is reflected in the design and creates a space for visitors to walk through the structure.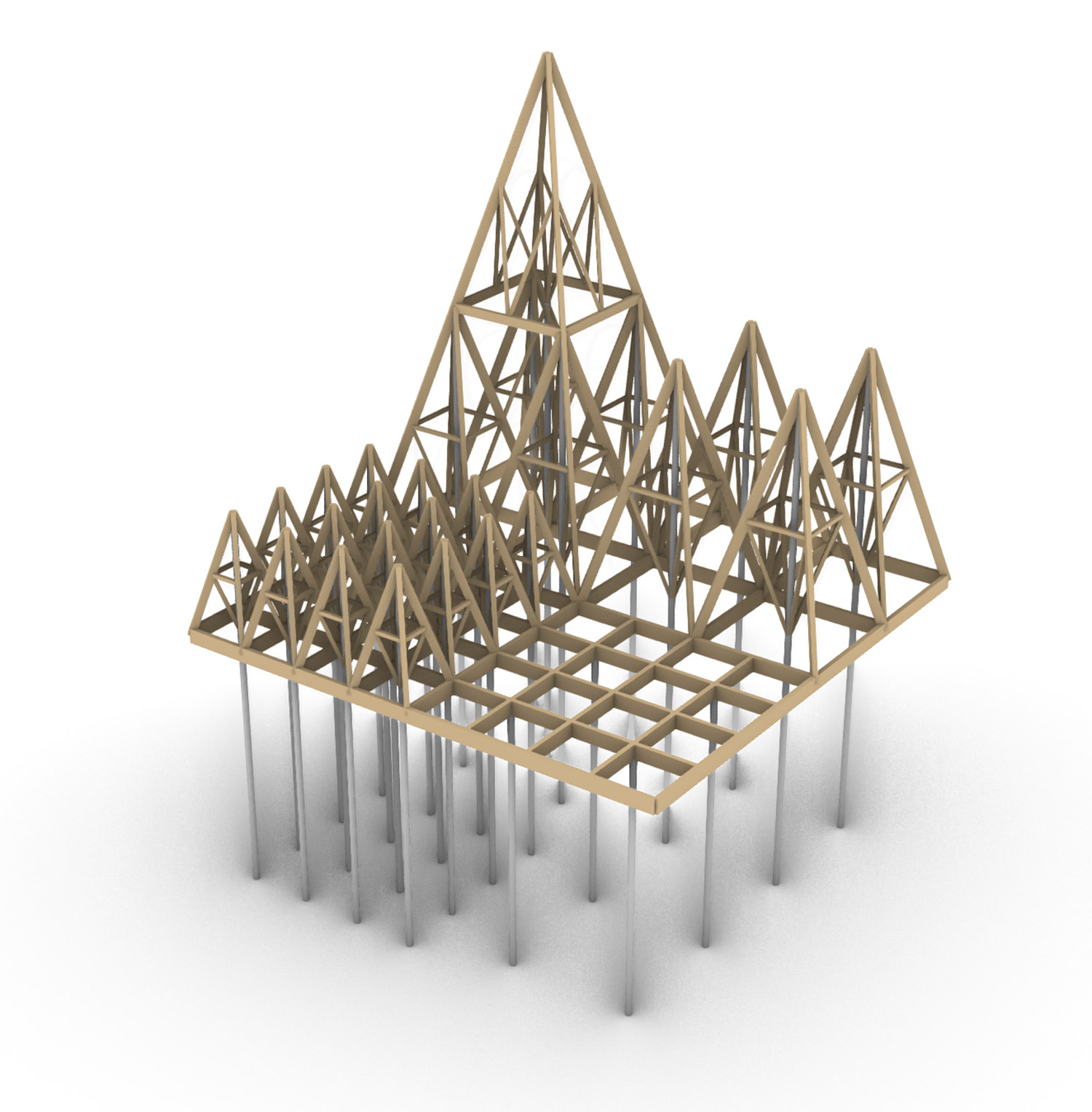 The p.art team were challenged to deliver the programme in a short turnaround, with just 8 weeks to both deliver and fabricate the structure ready to be installed. We worked closely alongside fabricator Jamps Studio and Sam Jacob's Studio to develop the design in tandem.
The structure comprises a timber grid of 'branch' pyramids supported from steel 'trunks' cantilevering from a steel grillage below. The material choice was driven by structural efficiencies and the desire to recycle the installation when the seasonal period ends. Our team devised a solution that allows the aesthetics of slender columns whilst minimising wind movements. Considerable weighting is required to prevent sliding of the structure but this is carefully hidden within the timber deck below.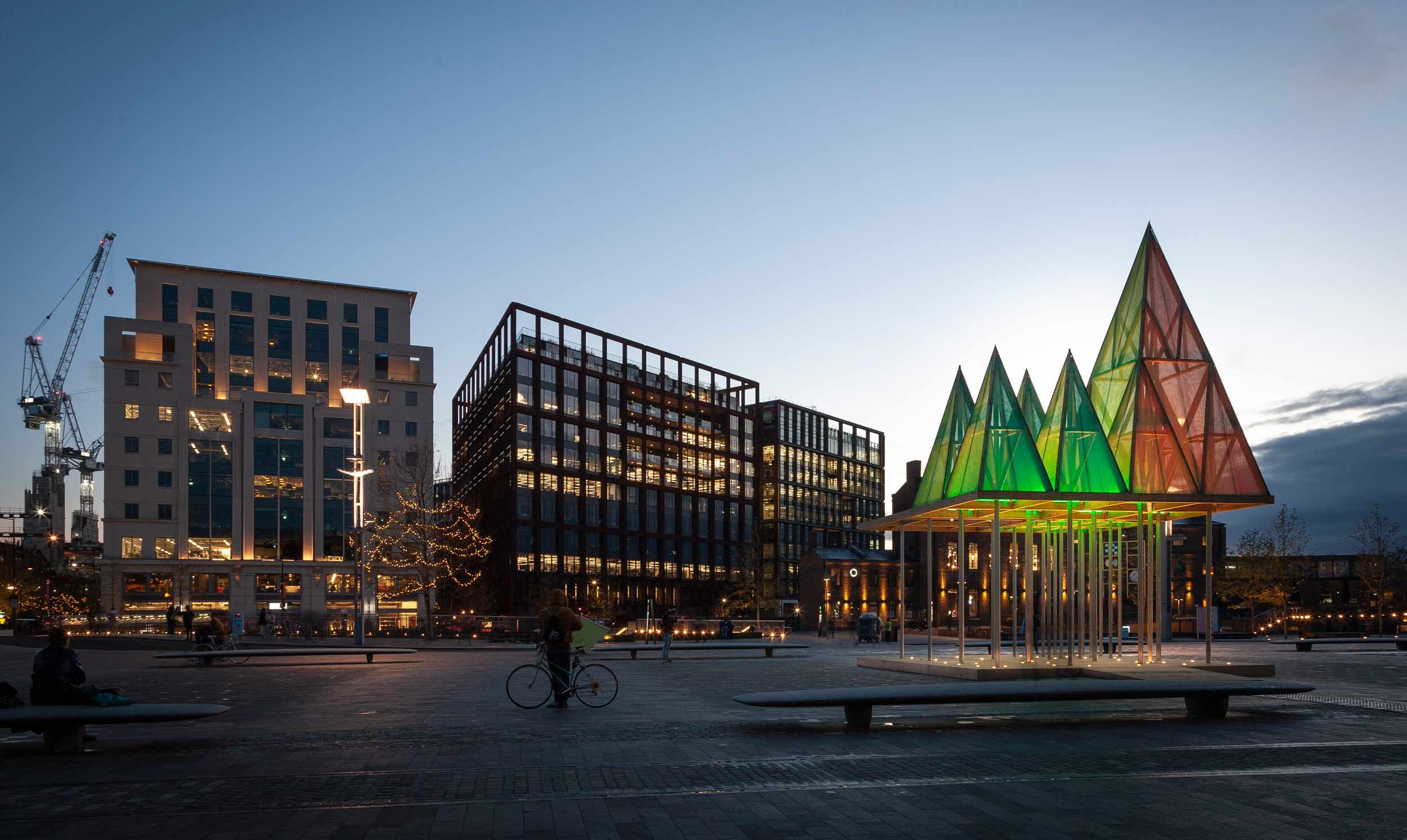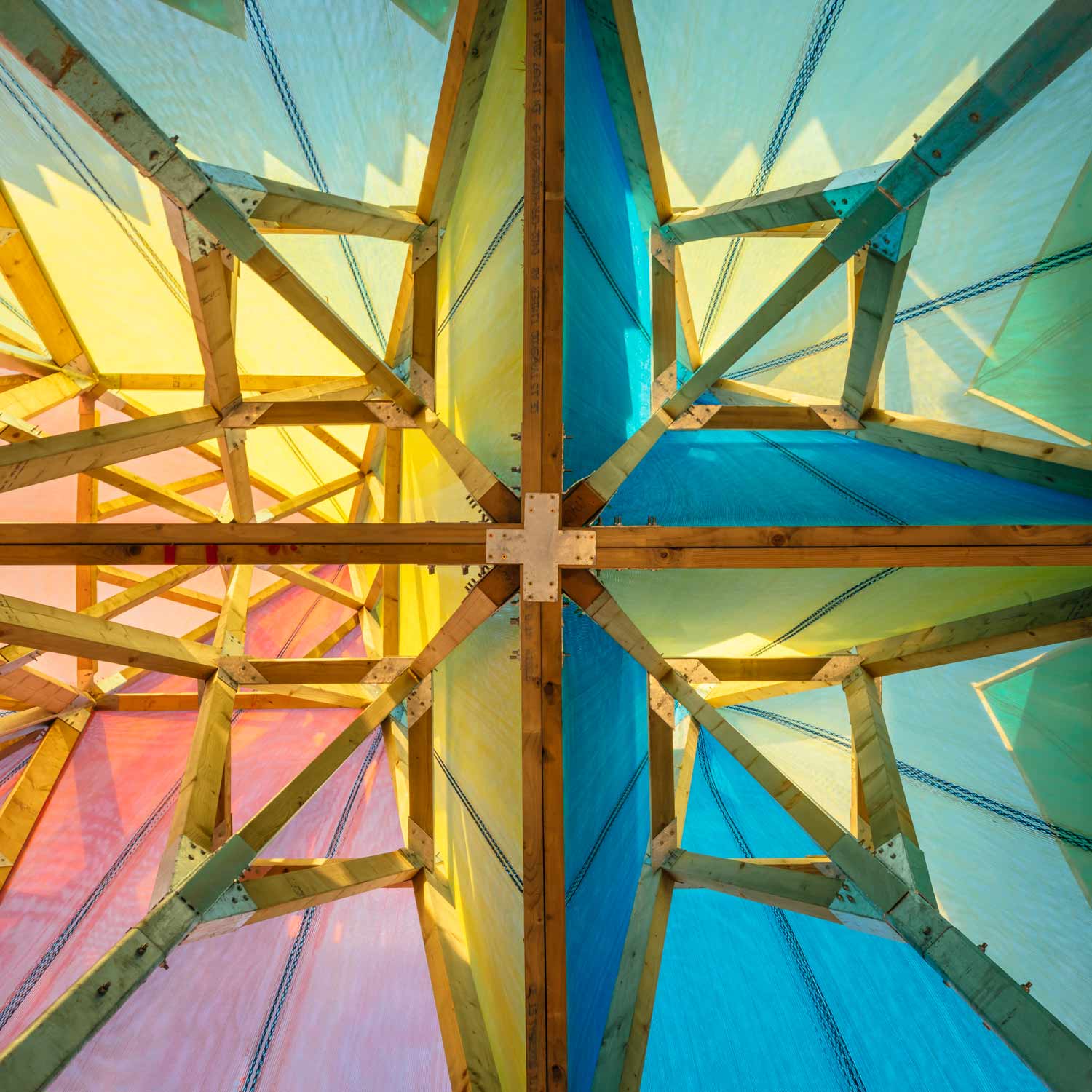 © Jim Stephenson – www.clickclickjim.com