Oops! Looks like your browser is out of date. Is this page displaying correctly? If not, try upgrading your browser or use a different one.
Fawood Children's Centre.
Will Alsop's design for the Fawood Children's Centre on the deprived Stonebridge Estate in north-west London deliberately exudes an imagery which augurs the area's brighter future.
Brightly coloured and structurally interactive children's centre in London's Stonebridge Estate
Client
Stonebridge Housing Action Trust
Architect
Alsop Architects
Project Value
£1.4 million
Yet structurally it is relatively simple, essentially taking the form of a large steel-framed shed, but placed at an angle and clad with mesh rather than solid panels. Children and staff are secure inside, though they have the benefit of fresh air and sunlight and cover from the rain. Within this enclosure are various other structures, from three-storey stacks of shipping containers which house the enclosed, internal functions, such as special needs suites and meeting rooms, to a Mongolian yurt.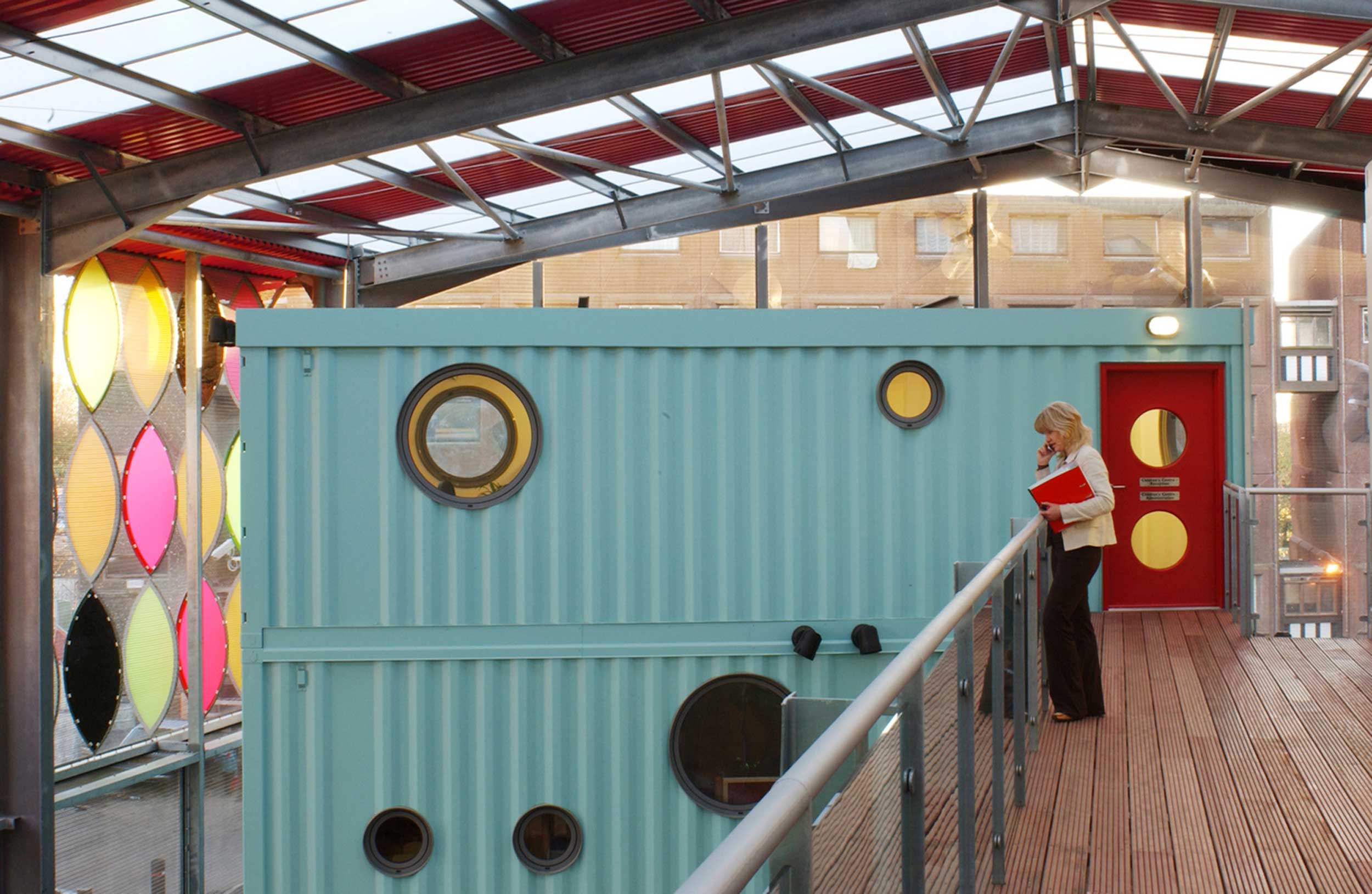 Our involvement was at the conceptual design stage, and we had to work out how to introduce tension into the mesh and provide retaining walls on the sloping site, but the principal aim was to maintain the essential impression of simple components enlivened by imagination.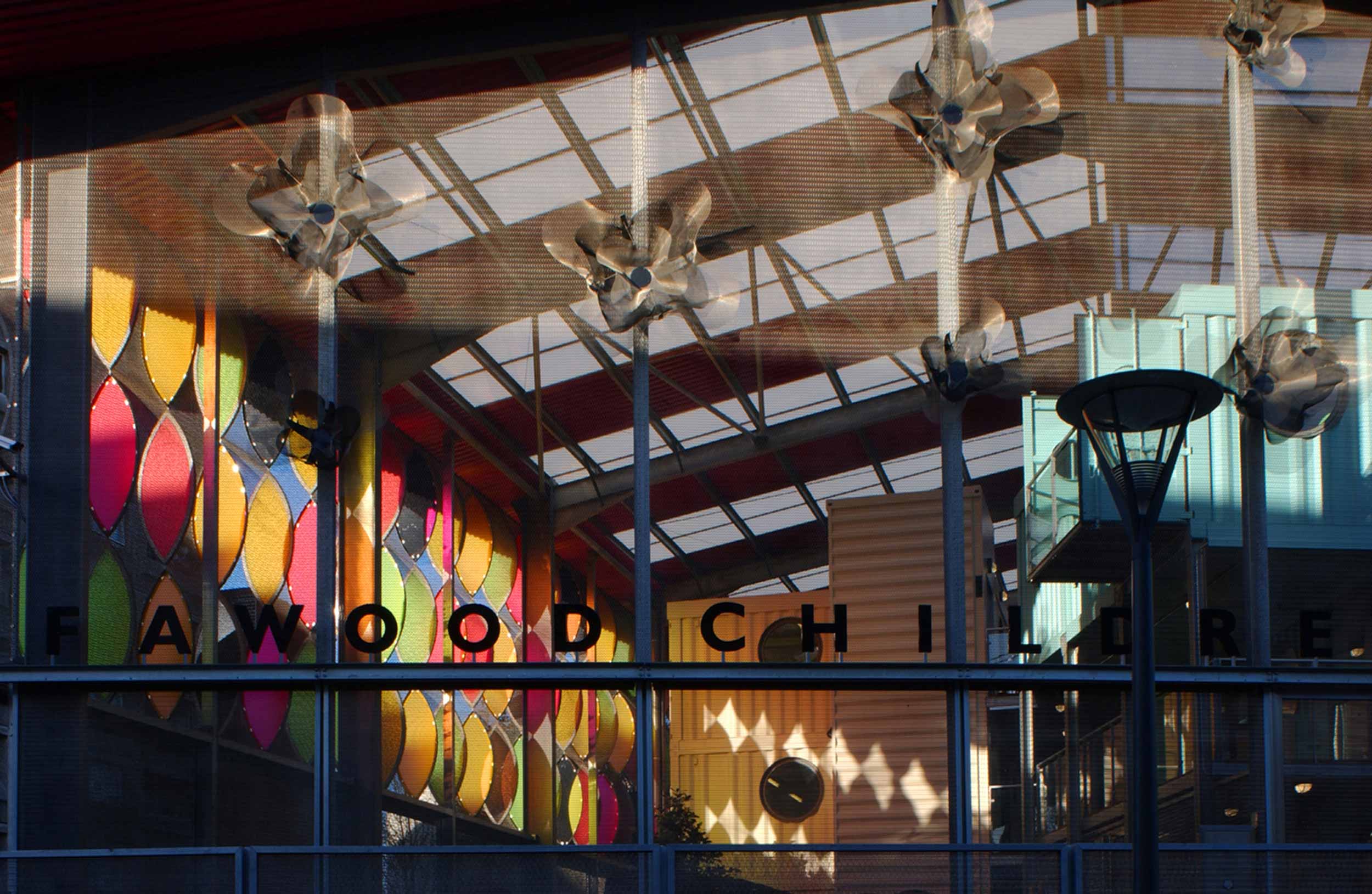 Awards.
2006 AIA London / UK Excellence in Design Award
2006 Civic Trust Award 2006 Hot-dip Galvanizing Awards – Highly Commended
2005 RIBA Award
2005 RIBA Stirling Prize – Finalist
2005 Royal Fine Art Commission Trust – Building of the Year