Oops! Looks like your browser is out of date. Is this page displaying correctly? If not, try upgrading your browser or use a different one.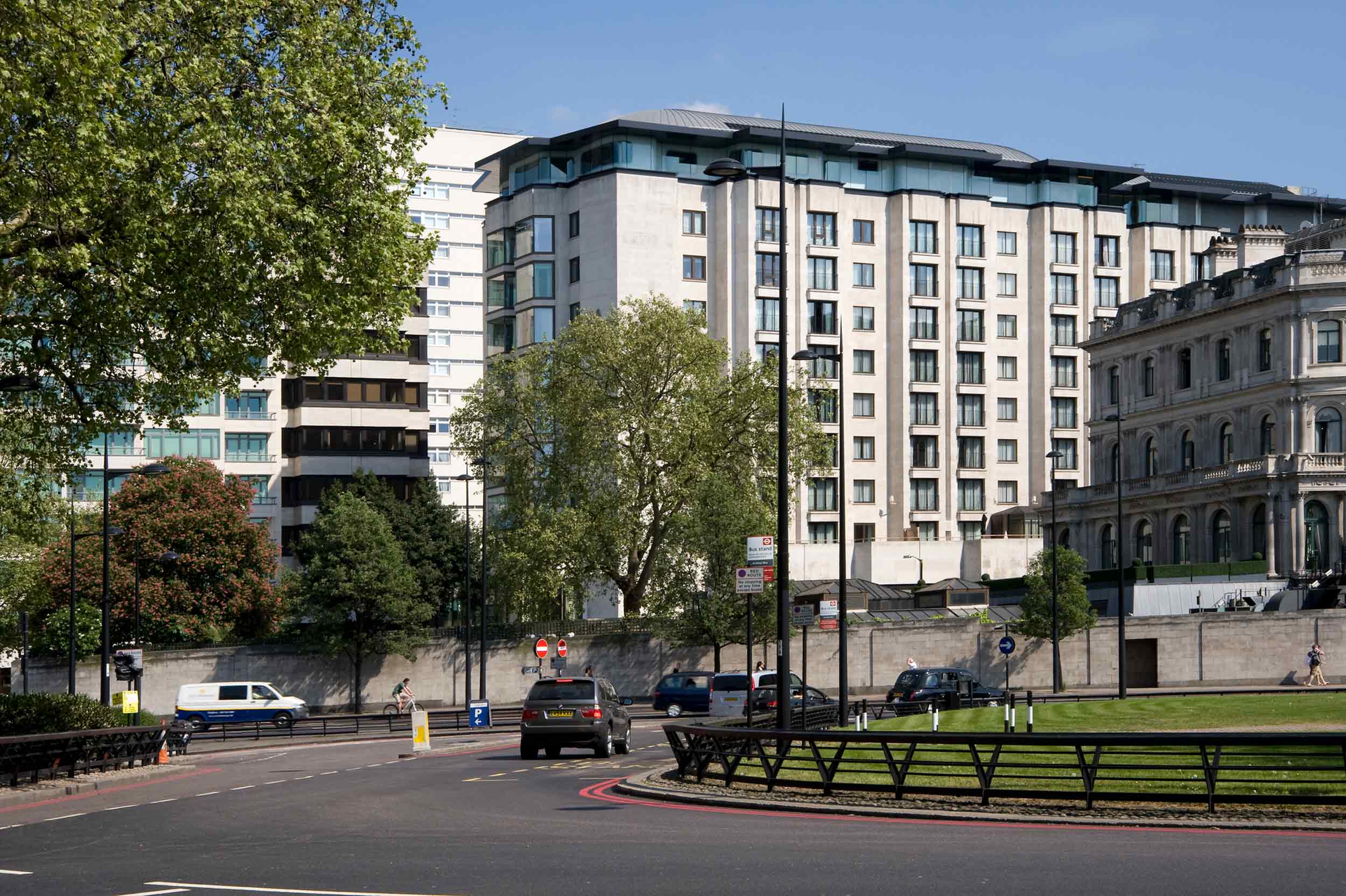 Four Seasons London.
With a strong background in the design of hotel leisure facilities, Eric Parry Architects were commissioned to design an 11th-storey luxury spa, capping the roof of London's prestigious Four Seasons Hotel with a sleek, curved structure. Complex engineering solutions were required by this extension, alongside the hotel's subsequent refurbishment works.
A domed rooftop extension to this Park Lane hotel, requiring complex engineering solutions
Client
Four Seasons Hotels
Architect
Eric Parry Architects, ReardonSmith Architects
Project Value
£45 million
An initial challenge was to investigate the ability of the existing building to take the additional load of a new structure. Detailed analysis of the structural elements of the concrete tower, constructed in 1970, revealed substantial spare load capacity. However, as with many hotels, the original frame of the building housed significant transfer systems, redirecting the loads of upper storey bed spaces around grand foyers and restaurants on the ground floor which require column-free areas.
Therefore, lightweight composite materials were specified. We designed a steel and concrete floor slab with vertical steel framing and a curved, steel-framed timber roof with zinc cladding. An impressive glass dome at one end of the spa provides a feeling of space and achieves the architect's vision of a 'spa in the clouds'. We used in-house analytical software to judge the strongest points through which to transfer the new loads and arranged the frame around our findings.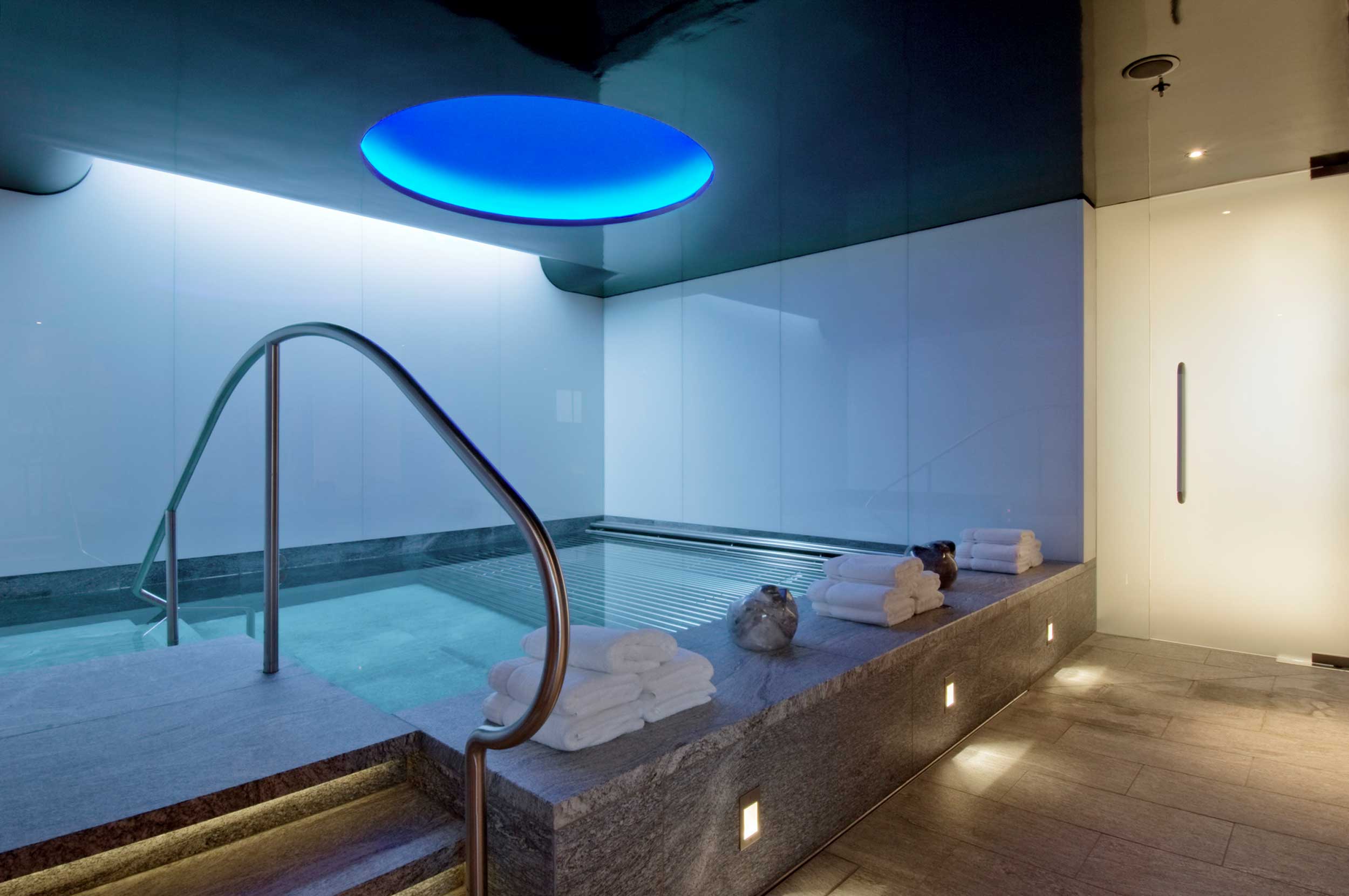 The need for a below-floor service zone led us to elevate the floor around 1.5 m above the original concrete slab. From this structure we could support a jacuzzi-style pool on a series of bespoke steel girder sections, passing mechanical and electrical services through to the necessary locations whilst controlling deflection.
Vertical glazing was also set back from the original roof perimeter by about 2 m, with the zinc-clad roof cantilevering forward by the same amount. Thermal breaks have been introduced where steels penetrate the façade to prevent cold bridging.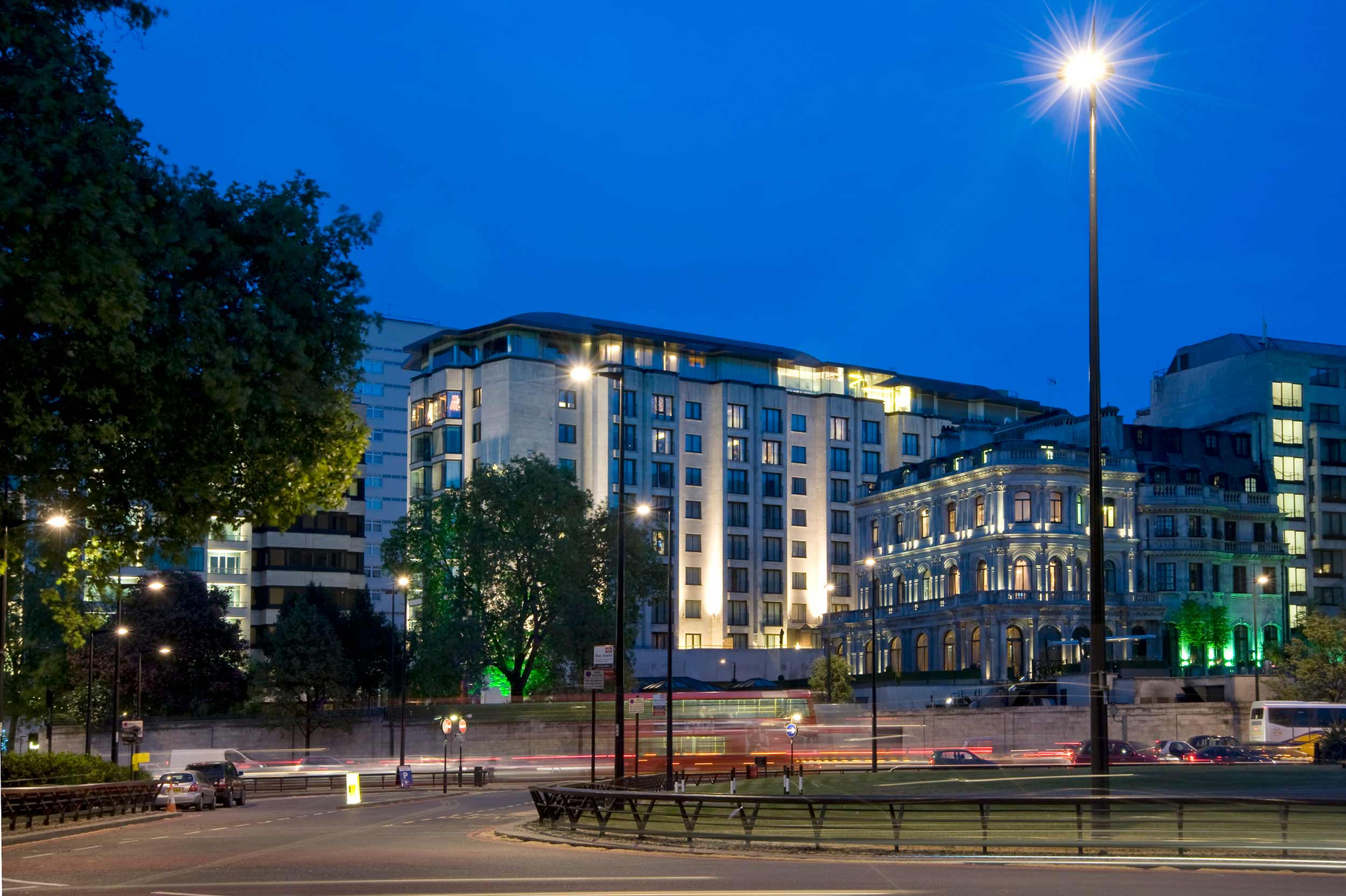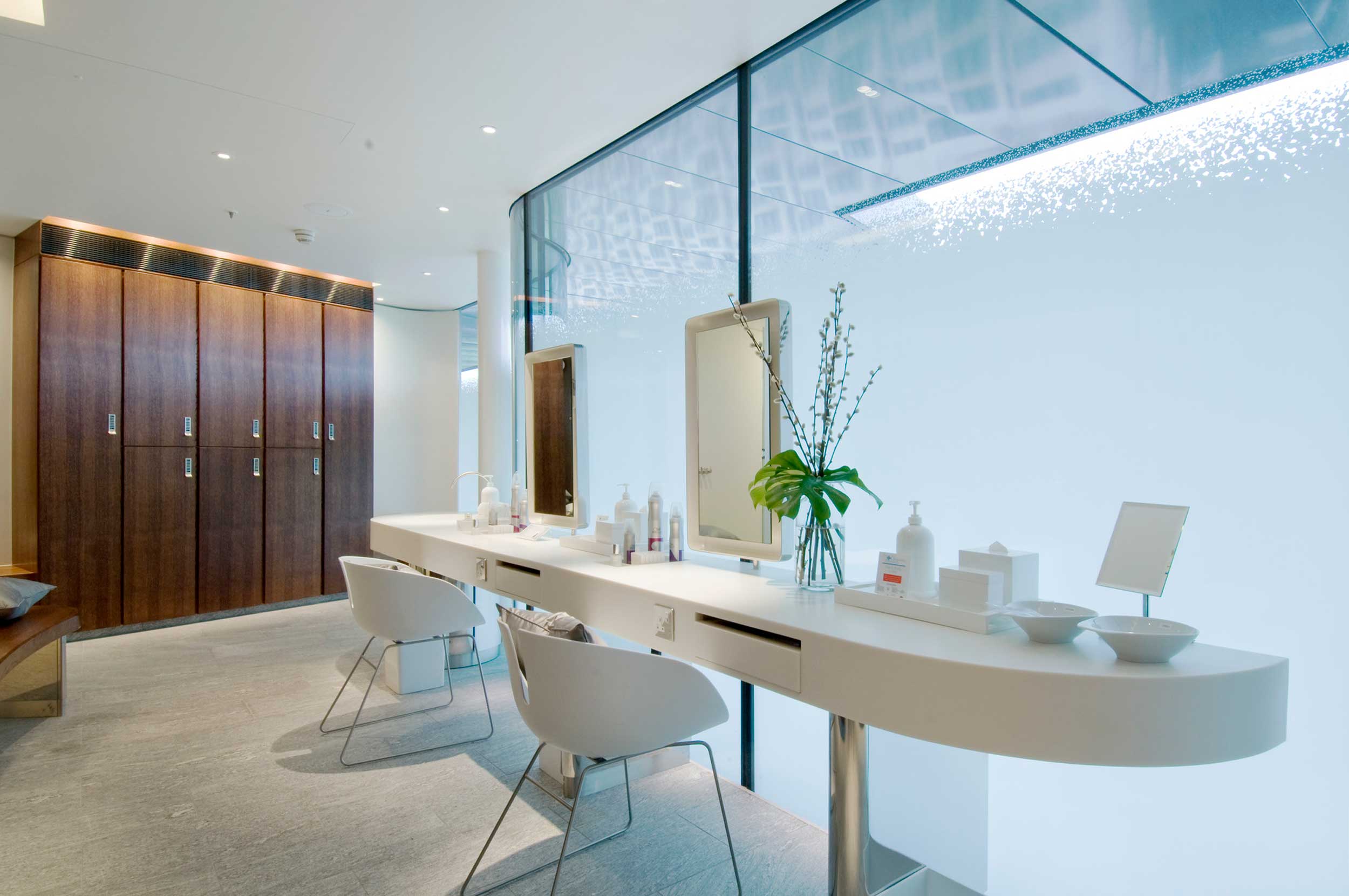 Awards.
2012 RIBA Regional Award
2012 Retrofit Award