Oops! Looks like your browser is out of date. Is this page displaying correctly? If not, try upgrading your browser or use a different one.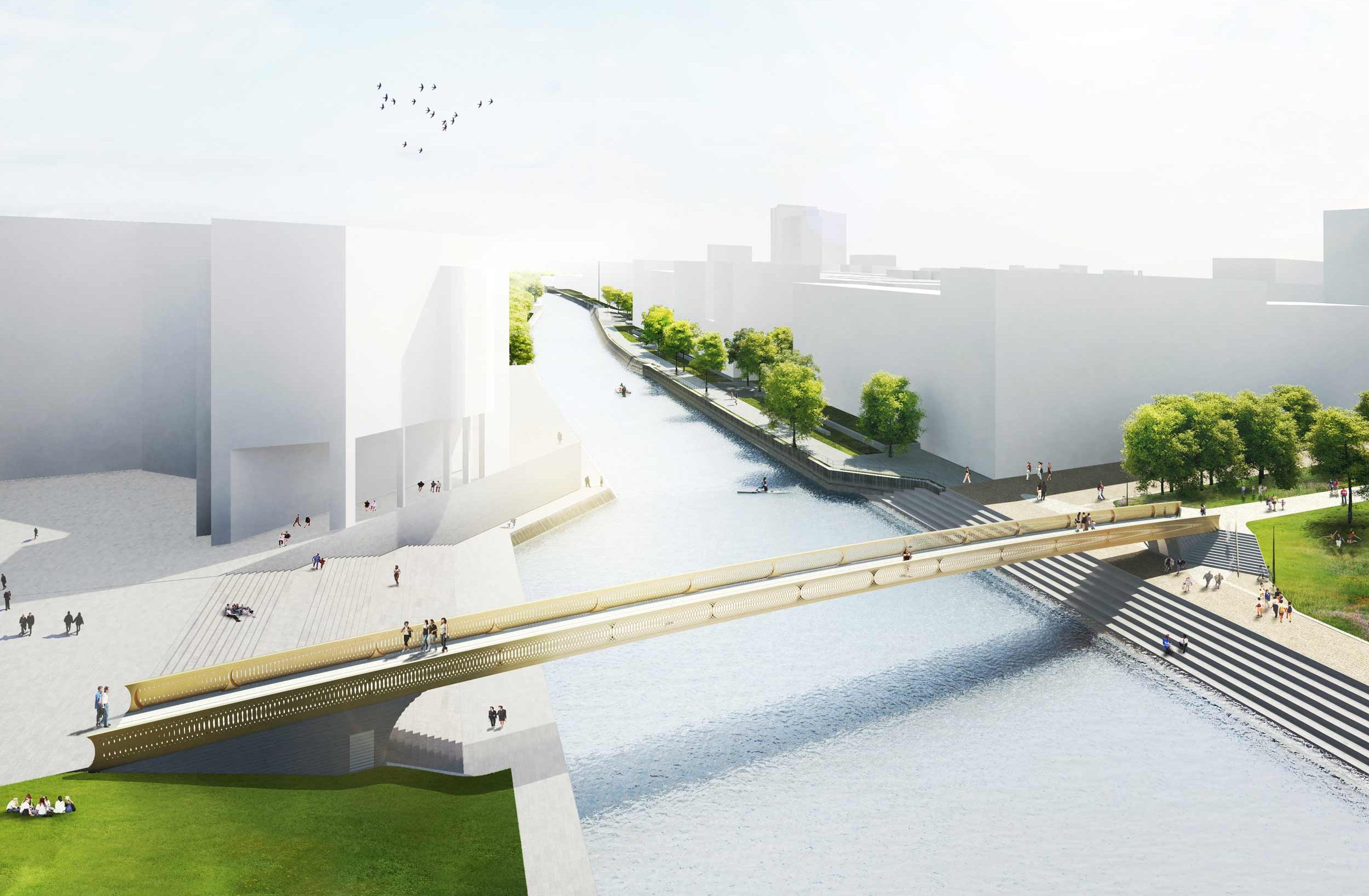 Golda-Meir-Steg.
When we teamed up with architects ACME for an international competition to design a pedestrian and cycling bridge for Berlin's new urban quarter, Europacity, we went up against a 13-strong shortlist and were awarded first prize.
A slender, competition-winning pedestrian bridge in Berlin 'floating' above the river
Client
Senate Department for Urban Development and Environment, Berlin
Project Value
confidential
The minimalist design of the Europacity Bridge, or 'Golda-Meir-Steg' in the official German name, is simple in form, making the bridge appear to float above the water, but we had to overcome a number of design constraints to bring it to fruition: the bridge was not allowed to obstruct the waterway and needed to allow shipping clearance.
Utilising a steel construction, we proposed a bridge that structurally acts as a shallow arch and an ornamented U-girder, its balustrade stiffening the lower deck and enabling it to be kept to a slim 200 mm in depth. Every element of the construction plays a role in the stability, integrated and reduced to a minimum.
The ornamented railings were designed and optimised as a response to the flow of stress in the bridge, the decorative circular pattern being a reflection of similar examples found in many designs around Berlin. This pattern is laser-cut into the steel, scaled to produce varying densities; the balustrades become more transparent in the middle, allowing clearer views along the river. Here the structural forces are lower, but as the forces increase towards each abutment, the balustrades become more solid.
We also designed mass tuned dampers that are integrated into the deck to assure good performance in operation.