Oops! Looks like your browser is out of date. Is this page displaying correctly? If not, try upgrading your browser or use a different one.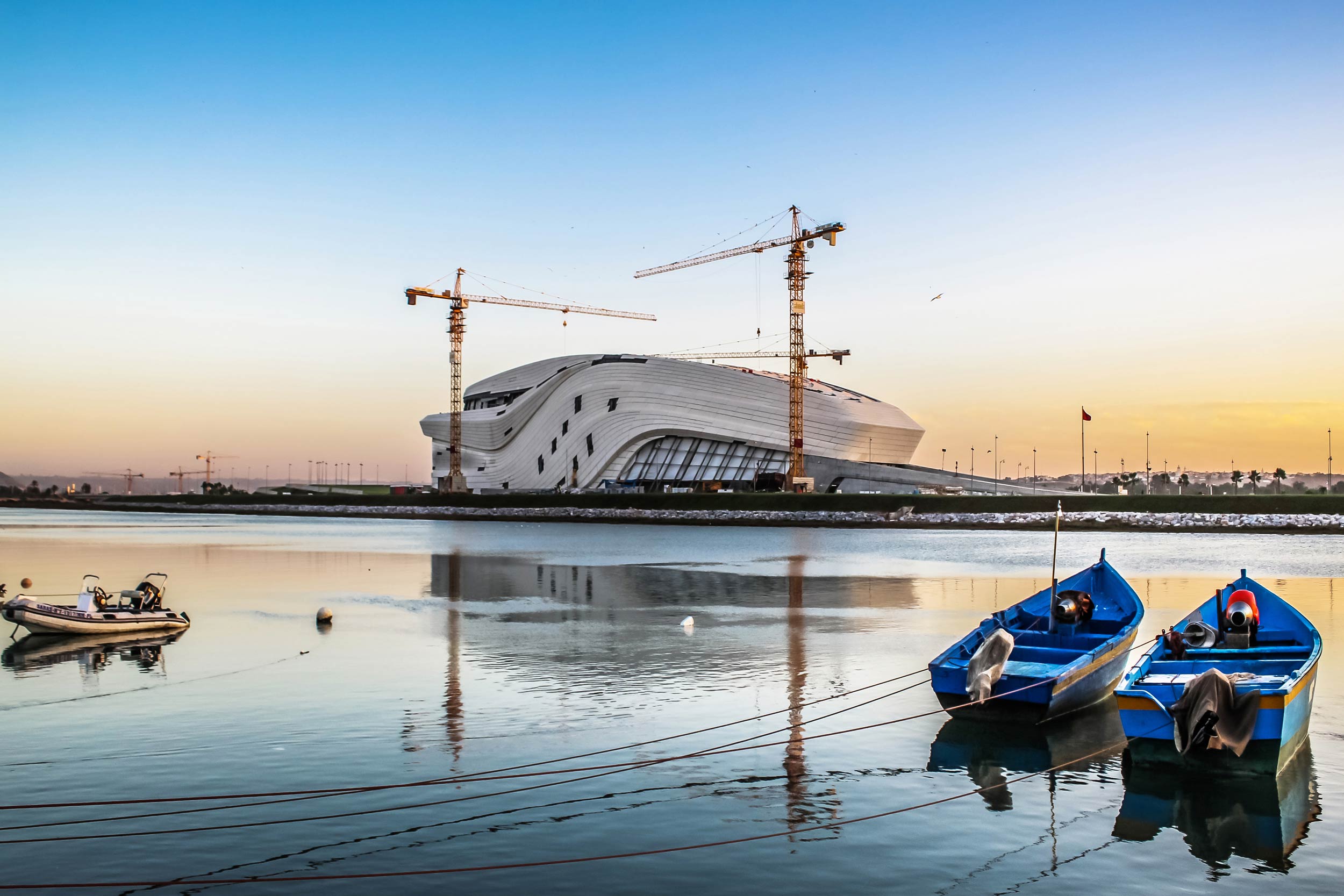 Grand Theatre de Rabat.
The King of Morocco personally invited globally renowned architect Zaha Hadid to submit a design for a new theatre in Morocco's capital city. Her idiosyncratic interpretation of the curve led to a highly complex structure, which we were able to study with our complex geometry team, p.art, in order to produce models based on a range of parameters.
Curved futuristic roof structure in Rabat designed with the help of parametric research
Client
Agence pour l'Amenagement de la Vallee du Bouregreg
Architect
Zaha Hadid Architects
Project Value
US $ 150 million
The 27,000 m² structure is sited on a flood plain in the centre of the city that is undergoing major residential, commercial and leisure regeneration. Hadid's design is based around the idea of a smoothly formed monolithic concrete wrap, wound around a set of auditorium spaces within. The areas between the auditoria and the external envelope form zones for circulation, which stretch out onto the site to create a vast new public landscape, including an outdoor amphitheatre with a 7,000-seat capacity.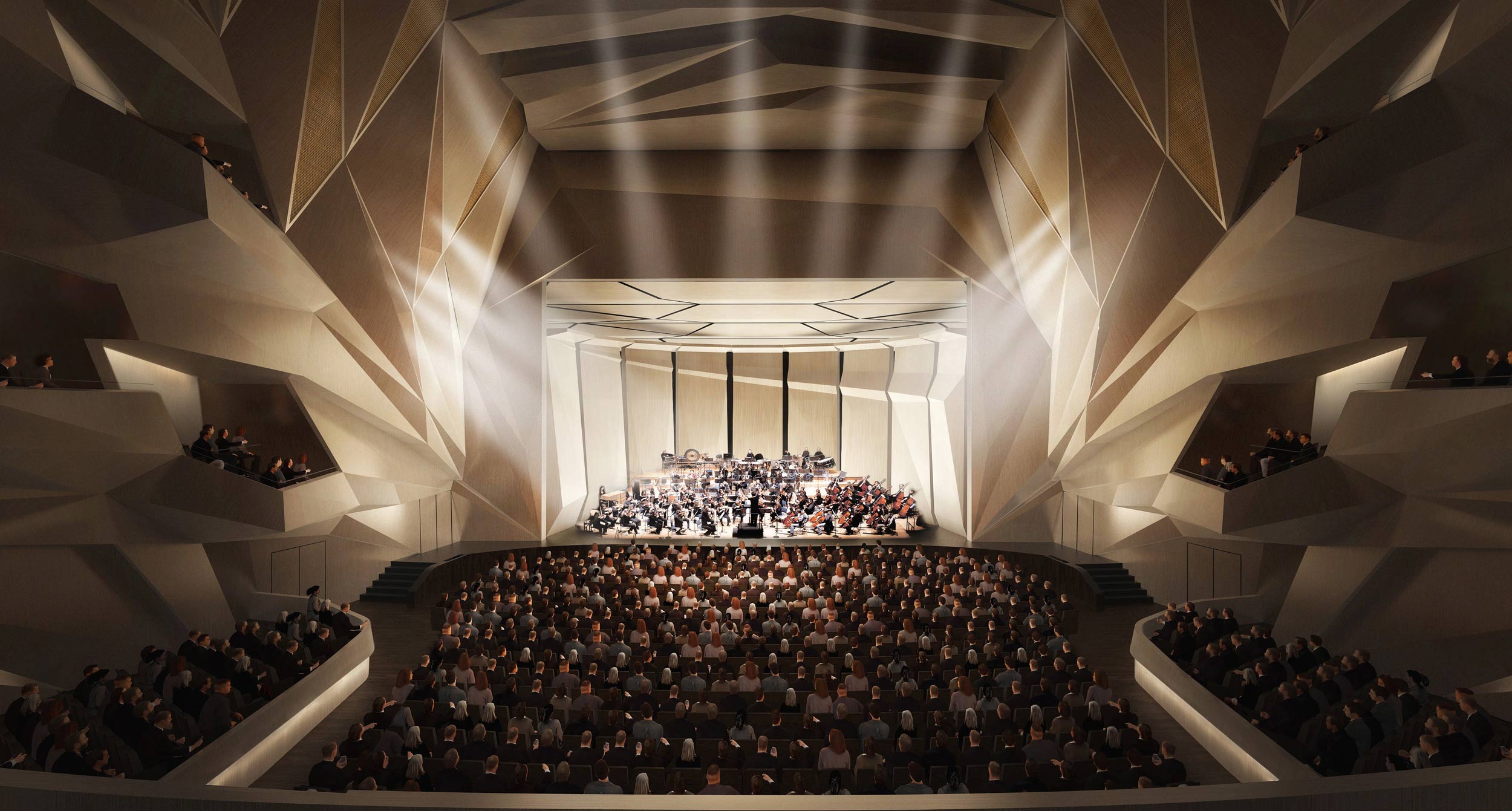 Flooding is a fundamental concern, and the site has been raised up to 5 m above the river level accordingly. Despite this, the required basement depth means that levels below the flood plain are unavoidable: large-scale tanking measures have been adopted to deal with this. The highest level of basement tanking is required, using a combination of waterproof concrete and drained cavity approaches. The Bouregreg valley is seismic, and the saturated fine-grained soils mean that liquefaction occurs during seismic episodes. The building is consequently supported on large diameter piles which support the seismic-induced lateral loads by acting as cantilevers of 12-15 m long, supported by the stiffer soils below.
In the main structure, acoustic quality is paramount; structural separation is adopted throughout, with the steel roof sandwiched between two thin concrete shells. This sits on concrete perimeter walls, separated by isolation bearings. These steelwork trusses span up to 60 m to create a column-free internal void for the theatre itself. Floors also comprise metal decking covered in concrete, to create the requisite acoustic mass. Together these create an impressive and complex form reflective of, and indeed reflected in, the adjacent waters of the Bouregreg.