Oops! Looks like your browser is out of date. Is this page displaying correctly? If not, try upgrading your browser or use a different one.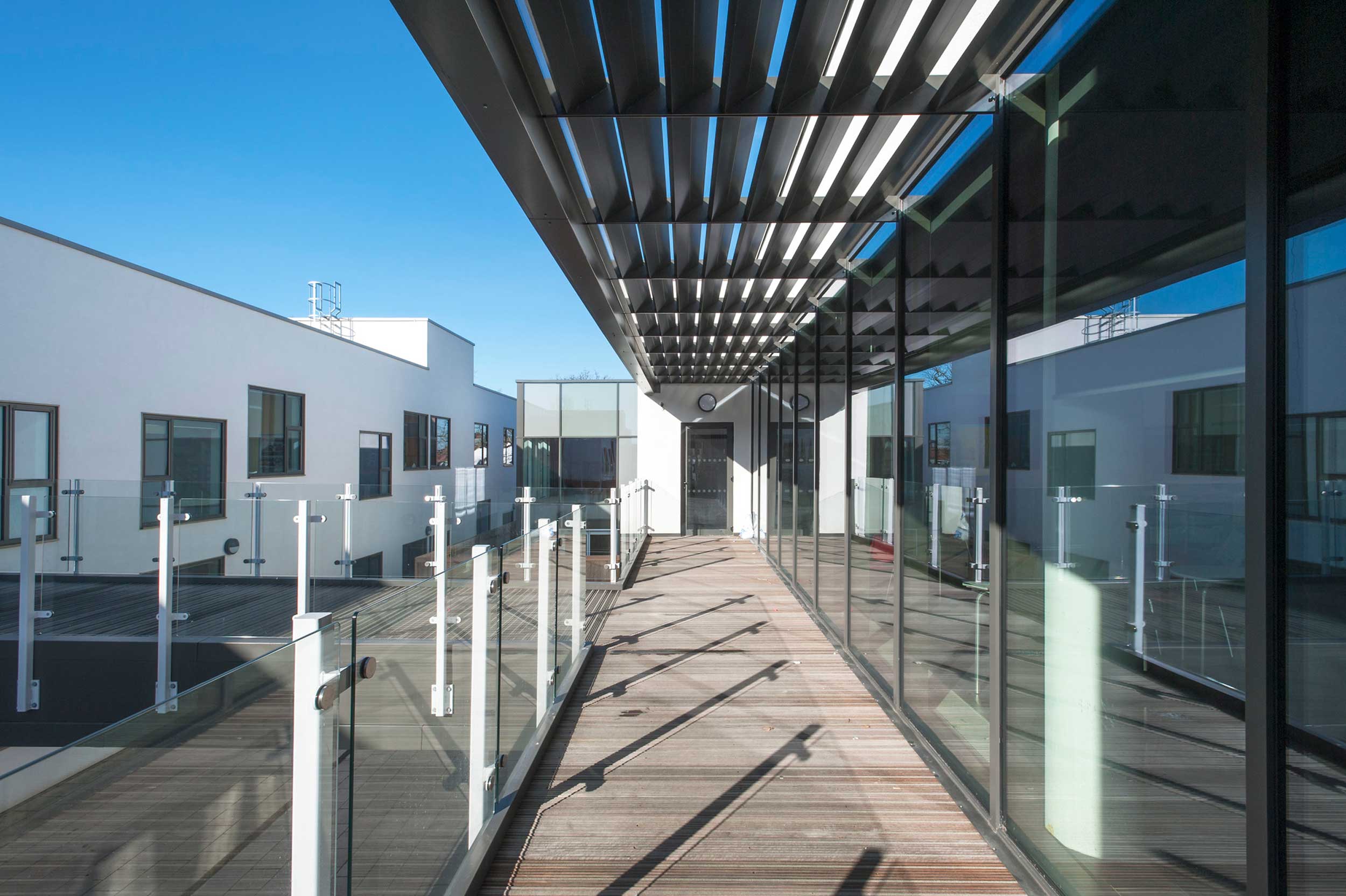 Hampton Academy.
Our proven record in school redevelopment projects led to inclusion on the design team, alongside architect AStudio, for this pioneering project in Richmond, the UK's first academy to be run by Swedish education provider Kunskapsskolan.
New open-plan school in Richmond for Swedish educators Kunskapsskolan
Client
London Borough of Richmond, Leadbitter Group
Project Value
£15 million
Meaning 'Knowledge School' in Swedish, Kunskapsskolan enables pupils to take their own responsibility for issues including management and timetabling. As a result of this concept, it also promotes an open classroom environment, which has a direct impact on the design of this project.
Hampton Academy combines extensive new-build construction with refurbishment of some elements of the existing Hampton Community College, and demolition of others. The resulting school features two 'colleges' incorporating open-plan, non-partitioned classroom spaces.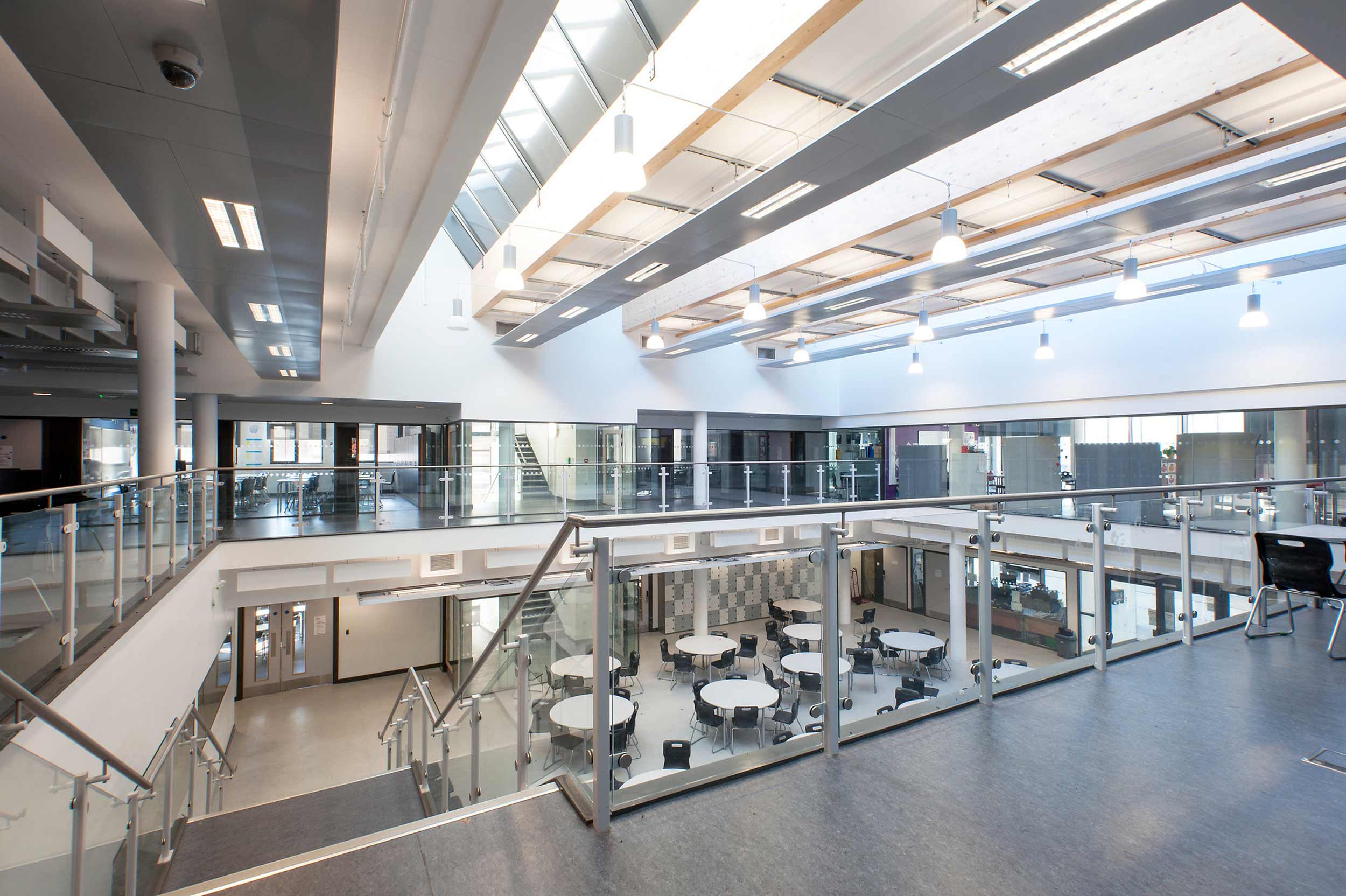 Each college has been designed as a compact, two-storey building with flexible learning spaces grouped around a central atrium. These two colleges are linked, and are each arranged around a 'heart' space, which accommodates main multi-functional school hall, offices and other common facilities.
The 'lower college' buildings are entirely new-build, of a reinforced concrete frame construction on traditional spread foundations.
The 'upper college' involved the refurbishment of an existing 1930s building, constructed from load-bearing masonry with in-situ concrete slabs and beams, plus restoration of the more recent Physical Education and Learning Resources centres. One of our key challenges here was developing highly detailed phasing plans for demolition and construction works. It was vital to ensure that educational continuity be maintained during construction while minimising expenditure on temporary facilities.